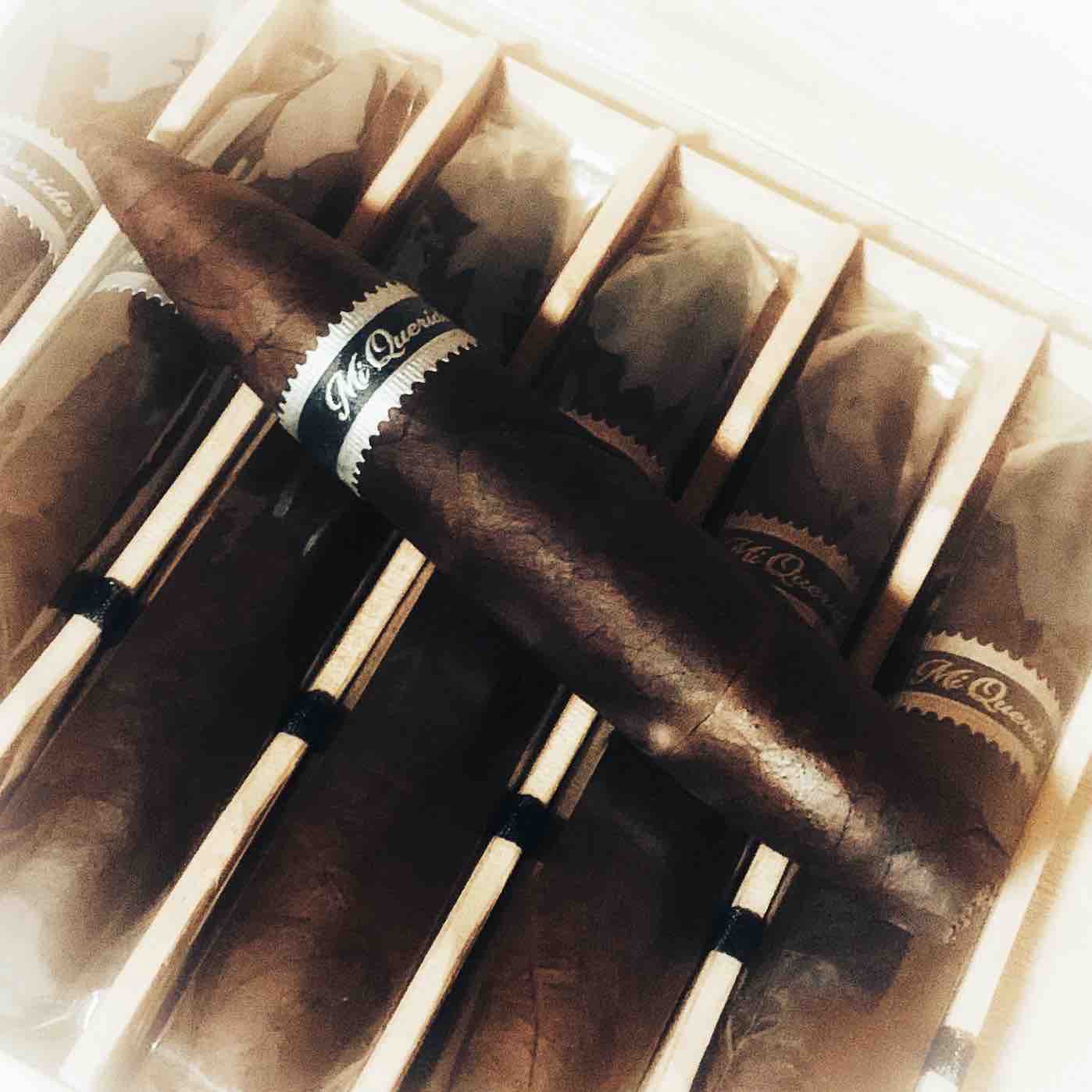 At the 2023 Premium Cigar Association (PCA) Trade Show, Dunbarton Tobacco & Trust (DTT) will release a limited run of its Unicorn size for its Sobremesa Brûlée Blue and Mi Querida Black Lines.
The Unicorn is a 6 1/4 x 60 Diadema. It is the size of the Muestra de Saka Unicorn line, which is a limited and ultra-premium offering in the DTT portfolio. On his social media account, Dunbarton Tobacco & Trust owner Steve Saka said these Unicorns happened when some winners of a charity auction requested Unicorns in the two ligas as special production cigars.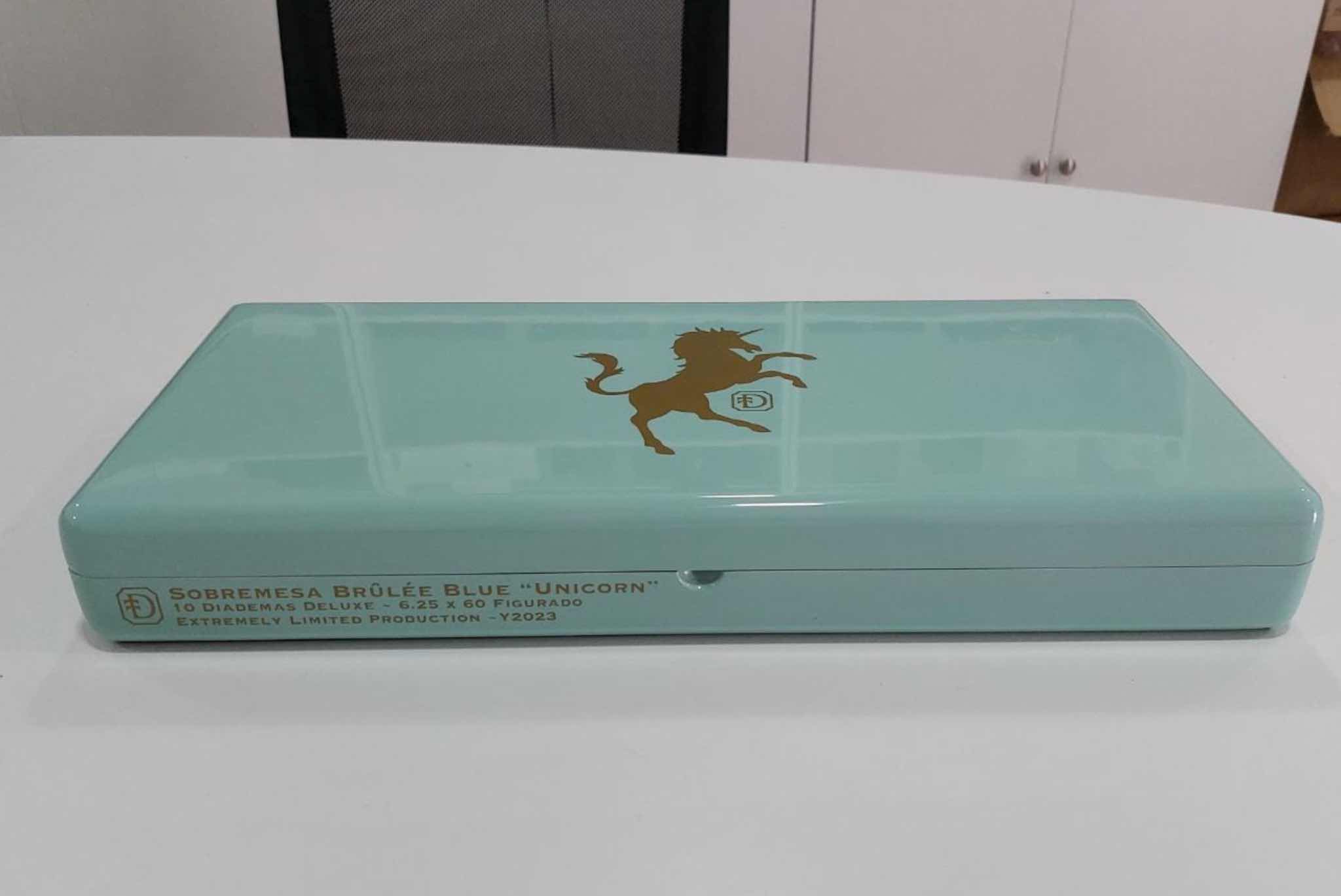 Saka said the Sobremesa Brûlée Blue Unicorn and Mi Querida Black Unicorn will each come in the 6 1/4 x 60 Diadema format presented in a coffin which will be in a special cabinet of ten coffins. Saka is saying there will be a maximum of 200 cabinets, but most likely just 150 will be delivered. In addition, Saka says there are no current plans to produce beyond PCA – and no more can be made available before 2024. He expects these cigars to ship in the July and August timeframe.
The PCA Trade Show opens July 7, 2023, in Las Vegas, Nevada.
Photo Credits: Dunbarton Tobacco & Trust