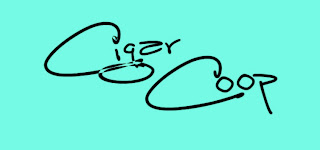 Lately I've been trying to take this web-site into more of a hard-core direction in terms of cigar information. I'm not sure how successful this transition has been, but I'm trying. There are times where I realize I do need to take a step back and have a little fun. With tonight being the first round of the NFL draft, I thought it would be interesting to have a draft of the upcoming releases for the 2011 cigar year.
I've assembled a 20 pick "first round". I took 20 cigars that I am pretty comfortable will be released this calendar year. If a cigar has been released as of 4/28/11, I did not include it. Sometime later this year, I'll do a recap to see how successful I was with these picks – given that I'm lucky enough to try all of these. Perhaps I will make this an annual tradition.
Without further adieu, here is my first round:
Pick 1: Camacho Super Limitado
This is a competitive year for cigars. Given how limited this is, this would be the one I would give my right arm for. From the unique packaging (the cigar box is sealed with four screws and will require a screwdriver to open) to the unique wrapper (the Generoso), this cigar seems to have it all.
Here is a preview.
Pick 2: Jaime Garcia Reserva Especial Limited Edition 2011
Given how good the Jaime Garcia Reserva Especial was, then given how good Jaime did with the My Father Limited Edition, this is a must have.
Pick 3: Padron Family Reserve 47 Maduro
This series has not disappointed. I don't expect the fourth installment to disappoint. I usually gravitate to the Maduro and I'm assuming Padron will have one.
Pick 4: Camacho Liberty 2011
I always look forward to this series. Like the Padron Family Reserve series, this is a must have pick.
Pick 5: Tatuaje Fausto
There are several Tatuaje cigars being released this year. This one is probably the one that will generate the most buzz, therefore it interests me.
Pick 6: E.P. Carrillo Maduro
This has been a banner year or EPC and to introduce a Maduro is going to strengthen this brand.
Pick 7: 601 La Bomba
Pick 8: Liga Privada Ratzilla
This cigar will join the ranks of one of the strongest lines in the business – Drew Estate's Liga Privada. I'm really looking forward to this.
Pick 9: E.P. Carrillo Short Run 2011
The
Short Run 2010
was one of my favorites last year. The 2011 has me even more excited.
Pick 10: Emilio AF2
AJ Fernandez and Gary Griffith teamed up for one of the revelations of 2011,
the Emilio AF1
. I cannot wait for their second collaboration – the Emilio AF2. Makes it worthy of a top 10 pick.
Pick 11: A.Turrent Triple Corojo
The
A.Turrent Triple Play
was one of my favorites in 2010 – a top 20 cigar. With 2011 being a big year for Corojo, I'm excited about what this cigar will bring to the table.
Pick 12: E.P. Carrillo Limitada 2011
The Limitada 2010 really grew on me and EPC saw what this cigar brought to the table and added it to their core line with the
Elencos
.. The 2011 should be a great addition to any humidor.
Pick 13: Swag Limitado 99
Pick 14: Savinelli 20th Anniversary
My recent samples of the Savinelli line have impressed me. It has me really looking forward to this one.
Pick 15: Room 101 LTD Namakubi
Matt Booth is one of the great cigar-ebrities in the business. I look forward to his new cigar.
Pick 16: Liga Privada L40
While I'm a Liga Privada fan, I'm not a huge lancero fan. Therefore, this one drops in the first round .
Pick 17: Perdomo Commemorativo
This cigar is getting a lot of buzz. It definitely is on my radar.
Some details here
.
Pick 18: Rocky Patel Vintage Cameroon
I'm a Cameroon wrapper fan, so I'm very curious to see what this brings to the table.
Pick 19: La Palina El Diario
La Palina was one of the revelations of 2010 and this new blend being added to this line should be a good one.
Here is a link to a preview
.
Pick 20: Alec Bradley American Classic
More curious about this one than anything. Worth spending my first round pick.