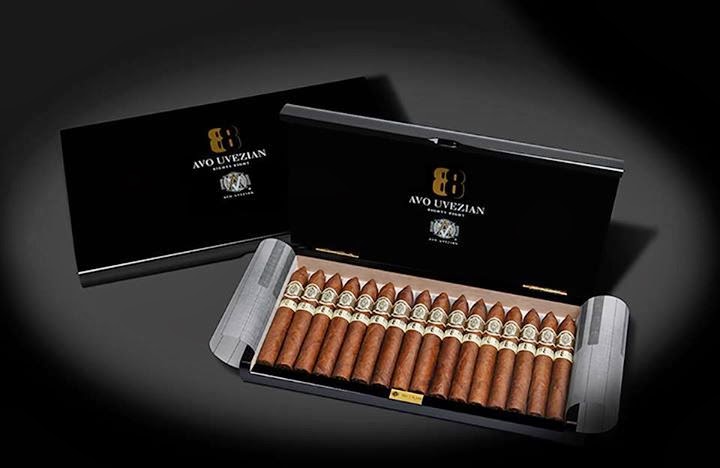 Avo Cigars will be releasing its annual limited edition cigar. The Avo Limited Edition 2014 – Avo 88 will be released this month, coinciding with brand ambassador Avo Uvezian's 88th birthday on March 22nd. For the third consecutive year, the release pays homage to Uvezian's musical roots.
The Avo 88 not only represents Uvezian's 88th birthday, but it has significance because it represents the number of keys on a grand piano. It is also said that Uvezian has a fascination with numerology.

According to the press release:
"Avo Uvezian's pursuit to compose the perfect blend for his 88th birthday cigar began several years ago. The goal was to compose a cigar that encapsulated an exciting and perfect balance of flavors and strength that is the foundation of every great musical composition. When Avo explained the objective to Master Blenders, Henke Kelner and Eladio Diaz, they were determined to successfully achieve Avo's challenge. The ideal tobaccos were selected, the beautiful Belicoso format was chosen, and years of passionately fine-tuning the blend followed. Finally, the dedication to perfection from this legendary trio of cigar composers resulted in a Dominican Puro cigar that will be celebrated by connoisseurs throughout the ages."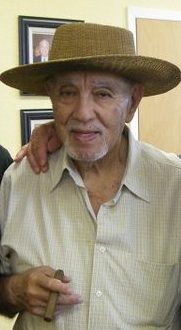 Avo Uvezian
(Cigar Coop Photo)
In addition to being a Dominican puro, the Avo 88 will also be a belicoso – the third figuardo shape in the last four years.
"The AVO 88 is the culmination of AVO Limited Editions, a true masterpiece that will be celebrated by AVO fans for years to come," explains Scott Kolesaire, AVO Brand Manager. "For years Avo has been expressing his excitement towards the 88 cigar and is thrilled to finally share it with connoisseurs around the world."
This year's release will have 16 cigars, which is higher than has been seen on the Avo Limited Edition series over the past few years. Keeping to Uvezian's fascination with numerology, there will be 8,888 boxes made. Each box will have a black piano lacquer style. 888 of those boxes will be personally autographed by Uvezian.
The company is also releasing some accessories around this release. There will be 1,888 limited edition AVO 88 ashtrays as well as 488 miniature grand pianos for retail product display and merchandising.
The official launch date of the cigar in the United Stats is March 20, 2014 – two days before Uvezian's 88th birthday. As in previous years there will be a promotional tour in which Uvezian will participate, but this year it is considerably a smaller tour as it is limited to tour stops: March 20th at the Grand Havana Room in New York City and March 22nd at Corona Cigar Company, Uvezian's home town. The launch date in Europe will be in the mid-May, 2014 timeframe and will vary from country to country.
The Avo Limited Edition series has done very well on Cigar Coop. In 2010, the Avo Limited Edition 2010 was the Cigar Coop Cigar of the Year. In 2011 the Avo Limited Edition 2011 85th finished as our #5 Cigar of the Year, and last year the Avo Limited Edition 2013 Dominant 13 was our #19 Cigar of the Year.
At a glance, let's take a look at the Avo Limited Edition 2014 – Avo 88.
Blend Profile
Once again, a Yamasa region wrapper is used on a special release in the Davidoff family. Wrapper from this region has been used on many special Davidoff-branded releases over the past year including , Davidoff 2014 Year of the Horse the Davidoff of Geneva 25th Anniversary, Davidoff Madison Avenue 25th Anniversary the Davidoff Golden Band Awards cigar, and Davidoff Masters Edition 2013 Club House Toro. Yamasa region tobacco was used on the Avo Limited Edition 2013 Dominant 13 last year.
According to my research this is the first Dominican puro in the LE series
Wrapper: Yamasa (Dominican)
Binder: Olor/Criollo( Dominican)
Filler: Piloto Viso, Piloto Ligero, San Vicente Ligero, Corojo/Olor, Crillo (All Dominican)
Vitolas Available
The Avo Limited Edition 2014 – Avo 88 is available in one size – 6 x 52 belicoso. The cigar will have an SRP of $16.00 per cigar and $256.00 per box.
For historical purposes, here is a list of the Avo Limited Edition series:
2001: Avo 75 (7 x 50)
2002: Avo 22 (5 7/8 x 50 – unbanded perfectos)
2003: Avo 77 (6 1⁄2 x 50)
2004: Avo Legacy (5 3/4 x 48)
2005: Avo LE 05 (5 5/8 x 52 – unbanded)
2006: Avo 80 (6 x 52 – belicoso)
2007: Avo LE 07 (5 5/8 x 48 – unbanded)
2008: Avo Limited Edition 2008 Tesoro (5 3/4 x 50)
2009: Avo Limited Edition 2009 Companero (6 x 54)
2010: Avo LE 10 (5 1/2 x 55)
2011: Avo Limited Edition 2011 85th (6 3/4 x 50 – Diadema)
2012: Avo Limited Edition 2012 La Trompeta (6 1/2 x 54 – Torpedo)
2013: Avo Limited Edition 2013 Dominant 13 (6 x 52)
2014: Avo Limited Edition 2014 Avo 88
(Source Cigarcyclopedia and Cigar Coop)