"Over the years, I have felt Davidoff was doing something special with the use of the Yamasa tobacco in its various blends. The establishment of a full brand around this tobacco was a great next step."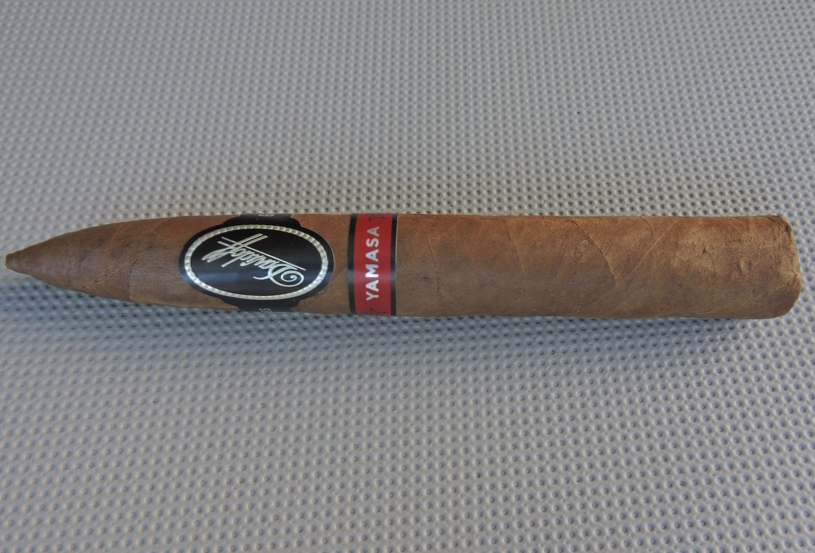 Wrapper: Yamasa (Dominican Republic)
Binder: San Vincente from Yamasa (Dominican Republic)
Filler: Nicaragua (Condega, Esteli),  Dominican (Piloto, Mejorado)
Country of Origin: Dominican Republic (TABADOM)
Piramides: 6 1/8 x 52
Price: $23.00
Review: Davidoff Yamasa Piramides
Brand Appearances on Countdown: 4 (2013, 2014, 2015, 2016)
Coming in at #15 is the Davidoff Yamasa Piramides. The Davidoff Yamasa was unveiled as the third installment of Davidoff's Discovery Pillar (or better-known as the Black Label line for its band color). The Davidoff Yamasa is blend that incorporates tobacco from the Yamasa region of the Dominican Republic. It's a region in the Dominican Republic where Davidoff has been growing and cultivating proprietary tobacco. It's also a region not known to produce a lot of cigar tobacco until Davidoff decided to invest resources in it. While this tobacco has been used on several other Davidoff releases, the Davidoff Yamasa represents a blend built around tobaccos from this region.
For Davidoff, this is the fourth consecutive year, the company has landed on the Cigar Coop Cigar of the Year Countdown. Davidoff also becomes the first company in 2016 to land two cigars in the Countdown. This 6 1/2 x 52 Piramides also  becomes the first figurado to land on this year's Countdown.
Yamasa is a region that has a track record of being very difficult to grow tobacco in. Thanks to nearly a two decade effort by Master Blender Henke Kelner, he has been able to succeed in growing tobacco in this region. Part of Kelner's effort included raising the pH levels of the soil and utilizing crop rotation and transplanting. While Davidoff Yamasa is not the first Davidoff to use tobacco from this region, this is a brand built around the tobaccos in this area. The blend utilizes a wrapper and binder from the Yamasa region as well as tobaccos from the Dominican Republic and Nicaragua.
The cigar is sold Davidoff Yamasa is available either 12 count boxes and 4 count packs.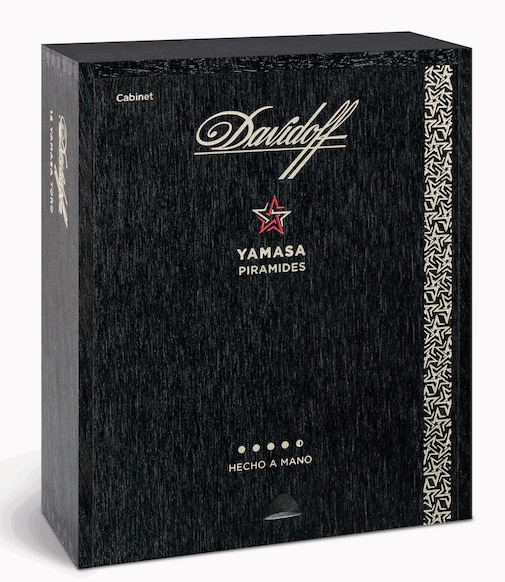 The Davidoff Yamasa Piramides delivers a complex flavor profile. The cigar delivers a unique composite fusion of natural tobacco, lemon, and chocolate. I also picked up notes of straw, cedar, and black pepper. These flavors are rich enough to be considered medium to full. The smoking experience is countered by medium strength that progresses to medium to full int he last third.
Not only did I find this to be a unique blend from Davidoff, but I found this to be a unique Dominican-centric blend. While this is a solid line from top to bottom, this blend seemed to click with the Piramides format. It's a pricier offering at $23.00 per cigar, but one that is certainly worth it.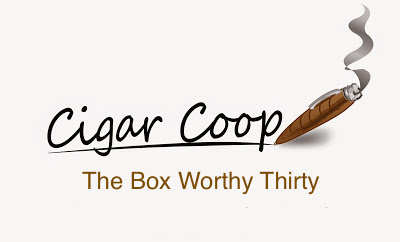 For details of the 2016 Cigar of the Year Countdown, see our 2016 criteria.
Photo Credits: Cigar Coop