For the eighth consecutive year, the Cigar Coop brand will be providing coverage of the International Premium Cigar and Pipe Retailers (IPCPR) Association Trade Show and Convention. We are proud to be a part of a very small group of media to say that. Our four-part series has you covered whether you are going to the show or following from home.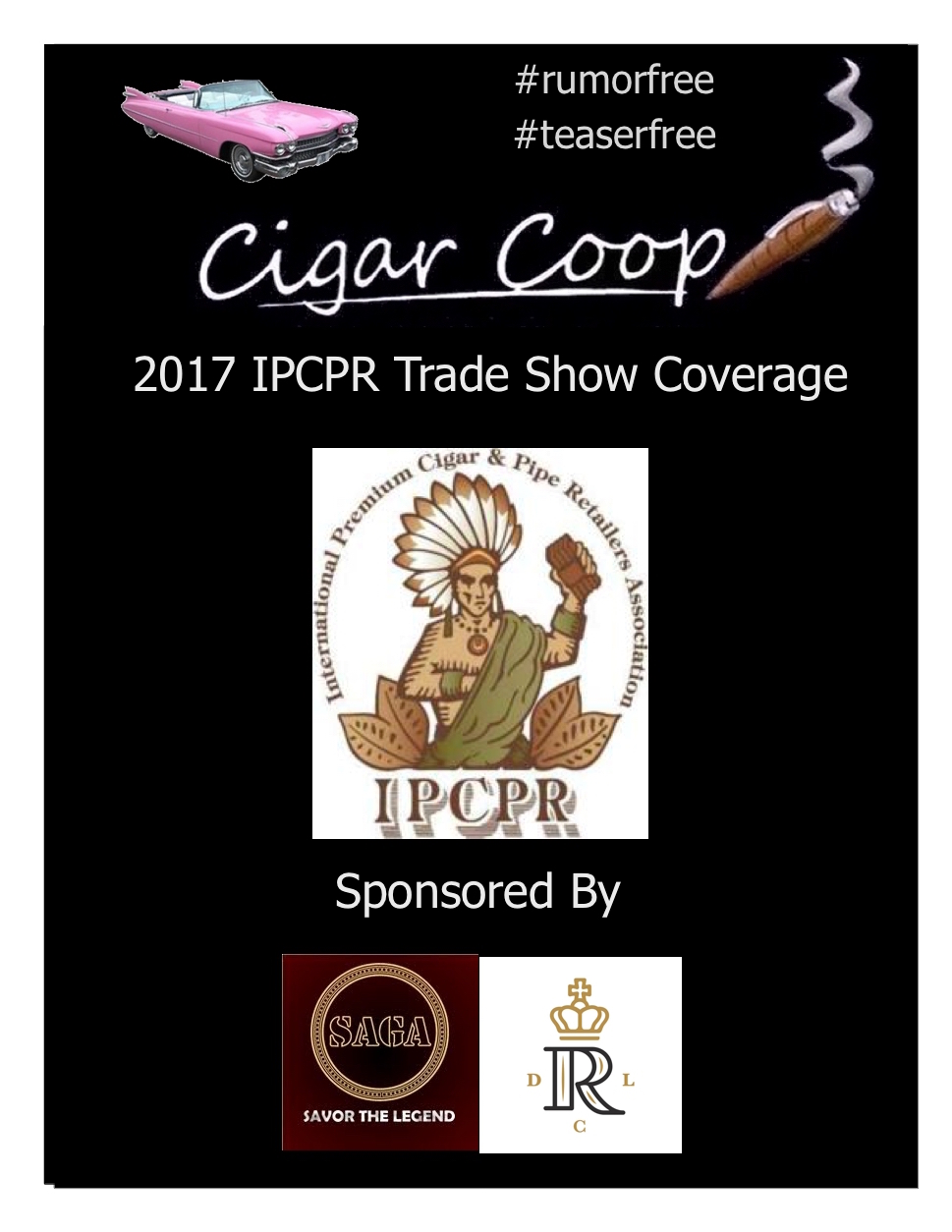 IPCPR 2017 Pre-Game – Predictions for the Five Hottest Cigars
This article is usually in the running for our most controversial article of the year. Once again, for the fifth consecutive year, I make predictions of what the five hottest cigars will be at the IPCPR Trade Show. These cigars are ones that have the potential to generate high interest among retailers – and could even be ones that sell out quickly based on available supply. These do not equate to the five best cigars, nor do they equate the cigars I personally want to smoke. This is strictly looked upon from a business point of view.
The cigars on this list are based on new blends being released and showcased for the 2017 trade show. A deadline of July 9th at 11:59 PM Eastern was put in place. This requires the manufacturer to have announced the product to the general public beforehand. This year, I also put more emphasis on companies with a solid distribution footprint.
5. Undercrown Sun Grown by Drew Estate
The Drew Estate booth is always jam-packed, and the Undercrown Sun Grown is going to be the signature regular production line by Drew Estate. Undercrown is a successful regular production brand by Drew Estate and this year the company is launching a new brand.  While "Sun Grown" is the theme, what I think the bigger story here is that Drew Estate is releasing a Sumatra wrapper offering into its portfolio.
One can easily argue that the Pappy Van Winkle Tradition will sell out faster, but Undercrown Sun Grown will be on a lot of order forms and thus it gets the nod here.
4. Dunbarton Tobacco & Trust Todos Las Dias
Steve Saka's Dunbarton Tobacco and Trust has made this list in each of the three years the company has been at the Trade Show. Saka is usually cautiously optimistic, but I think even he will say that, based on the performance of Sobremesa in 2015 and Mi Querida in 2016, those were good selections. In 2017, he brings Dunbarton Tobacco & Trust to Showcase Todos Las Dias at 2017 IPCPR Trade Show, a very "Saka-like" cigar that is a powerhouse Nicaraguan puro. I have no reason to think that this won't be a red-hot cigar.
With Sobremesa in 2015,  it was red-hot when Saka didn't even have a sample to give out. With Todos Las Dias, he could do the same and it still will be a huge hit.
3. Espinosa Reggae DREAD
Innovation is something that has suffered in the era of FDA Regulation, but Espinosa has a couple of cigars that show innovation is not totally dead. Espinosa is bringing two cigars which feature Jamaican tobacco the show, Espinosa Reggae and Espinosa Reggae DREAD. Both of these cigars will have a wide appeal to retailers, but I give the edge here to the DREAD.
The DREAD features pig-tails on the cap that resemble dreadlocks – another innovative feature. However, the seven-count boxes might be the icing on the cake here. Expect a lot of orders of this cigar.
2. Caldwell and Booth's The Truth
One can argue that collaborations are overrated, but it would be hard to argue that Matt Booth's return after a very short hiatus from the cigar industry isn't a big deal. Plus, he is teaming up with Robert Caldwell, who is very much enjoying a wave of success. The duo is showcasing two cigars, Hit & Run and The Truth. I give the edge to The Truth.
The reason for selecting The Truth is who is handling production – AJ Fernandez. Fernandez is also red-hot. With this triple-headed monster, it is going to be a cigar many retailers will want in their shops.
1. La Flor Dominicana La Volcada
La Flor Dominican's Andalusian Bull earned Litto Gomez's company the highest honor in the cigar industry last year – Cigar Aficionado's Cigar of the Year. As is typical with the cigar industry, the big question is "What's Next?".  This year, it's La Flor Dominicana's signature release La Volcada and I expect this exceptional smoke riding the wave of the company winning the Cigar of the Year will make it this year's hottest cigar.
Following the Cigar Aficionado ranking, the Andalusian Bull was a cigar that was in high demand, and while La Flor Dominicana fulfilled the back orders, I anticipate that it's still very much on retailer minds. There is no doubt that the San Andres wrapped La Volcada with stunning packaging will be at the top of many retailers lists to bring home from IPCPR this year.