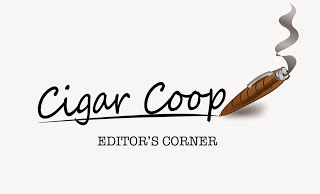 The month of April ended quite differently than I expected when it came to covering the world of cigars. An announcement was made that will potentially be the biggest cigar media story of the year – namely, Imperial Brands planning to exit the cigar industry.
With the IPCPR Trade Show scheduled to start at the end of June, May pretty much will mark the beginning of our IPCPR Pre-Game coverage. While that has its ups and downs, it still is a positive time of the year, and it marks a busy season. However, from a person covering the cigar industry, the future of what happens with the cigar properties under Imperial Brands is something that is even more exciting than IPCPR season.
If you follow this website and other online media sites, you have seen many brands get sold and acquired by others. Three notable ones are the sale of the Toraño brands to General Cigar, the sale of Drew Estate to Swisher International, and the sale of Oliva Cigar Company to J. Cortés. The sale of Toraño involved more of a sale of the brands and inventory to General, and really wasn't a full company sale. Essentially General acquired the brands, but didn't acquire everything else that went on with the company. The Drew Estate and Oliva sales involved full company sales where everything was sold lock, stock, and barrel.
The looming sale of the cigar-related properties under Imperial's "Tabacalera" division (most notably Altadis, Habanos S.A., JR Cigar, Casa de Montecristo, and Santa Clara Cigars) is much bigger. The three examples of Toraño, Drew Estate, and Oliva simply dwarf what Imperial stands to divest. In fact, analysts predict 1 to 1.5 billion British pounds (that's 1.3 to 2 billion U.S. dollars).
We can speculate on where things might head with this divestiture. The bottom line is that there aren't many companies that have a premium cigar division who will be potential purchasers here. Scandinavian Tobacco Group (STG) is one possibility, but their interest level in giving a home to the cigar properties of Imperial Brands is an unknown. Most likely STG is able to raise the capital for such a transaction.
Another large company with a premium cigar division is Altria, owner of Nat Sherman. Altria is capable of pulling off such a transaction, but the reason it acquired Nat Sherman was less about Nat Sherman's premium cigars and more about its cigarette business. While Nat Sherman's cigar business goes on, I don't get any indications they are looking to take on premium cigars on a large scale.
British American Tobacco is certainly big enough, but it also got out of premium cigars a couple of years ago when it discontinued the Dunhill brand. Japan Tobacco is also big enough. There was talk a little over a year ago about a potential takeover of Imperial Brands, but that never materialized. I'm not sure they would cherry pick the Tabacalera piece from Imperial.
Bottom line, when you look at potential buyers in the tobacco world, it's the companies that deal in cigarettes (and now e-cigarettes) that have the money. However premium cigars probably aren't something looked upon as strategic. The margins in premium cigars are less – especially considering the handmade nature of many of them. This leads one to believe buyers could come from outside of the tobacco business or from a private equity group. Prior to Altadis being acquired by Imperial, there was talk of a private equity group taking it over. That didn't materialize. Finally, another possibility is that Imperial Brands splits up the properties under Tabacalera.
On my personal/experimental semi-regular podcast Prime Cuts, I went through some details on some of this speculation. I expect a lot more talk on our Prime Time and Special Edition shows in upcoming weeks.
While many premium cigar enthusiasts can feel a personal connection when small companies such as Ezra Zion acquire brands such as Nomad Cigar Company; who acquires the premium cigar business from Imperial Brand is going to be different. It most certainly will have the feel of a corporate transaction, and most likely cigar enthusiasts won't have a personal connection.