---
For the tenth consecutive year, the Cigar Coop brand will be providing coverage of the International Premium Cigar and Pipe Retailers (IPCPR) Association Trade Show and Convention. We are proud to be a part of a very small group of media to say that. Our four-part series for the 2019 IPCPR Trade Show has you covered whether you are going to the show or following from home.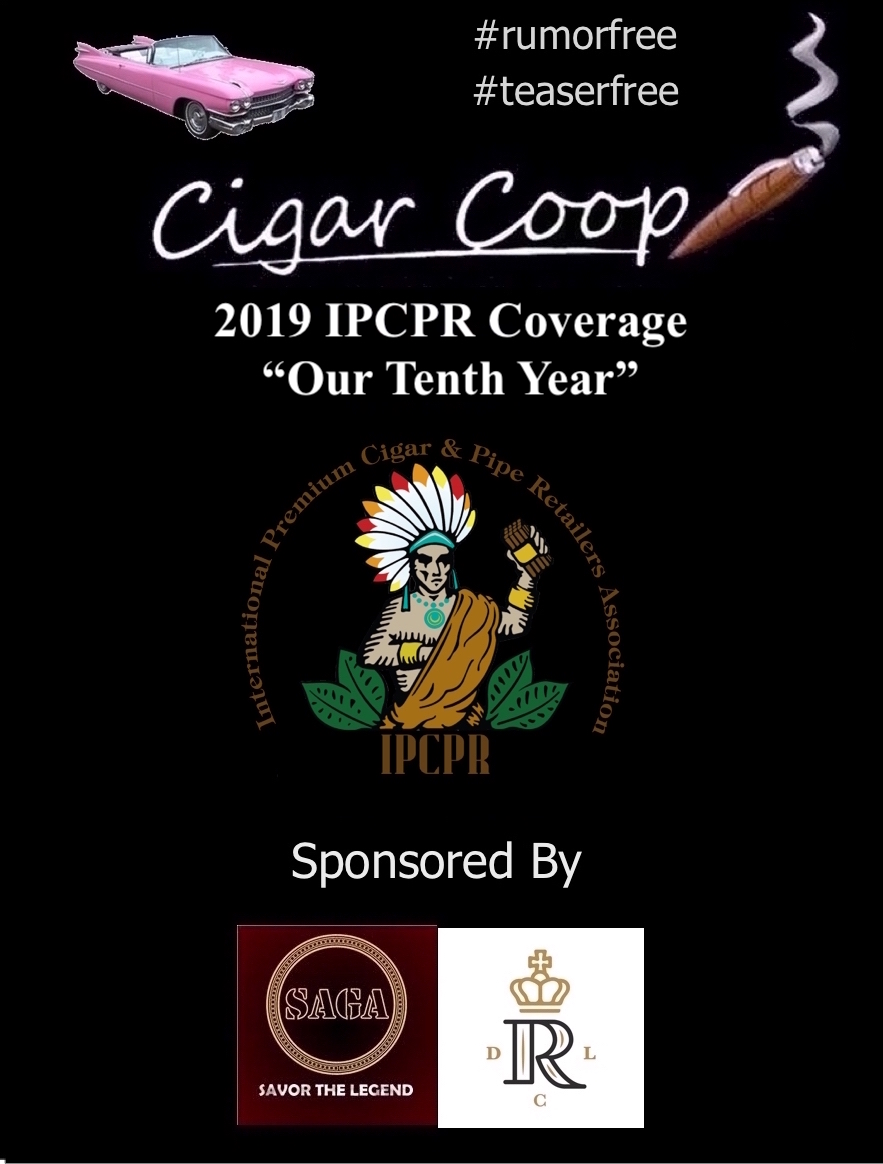 IPCPR 2019 Pre-Game – The Trends to Watch
As we do each year in our IPCPR Pre-Game Series, we look at some trends that we are seeing at the Trade Show. In some cases, these trends may not be large in volume, but they are being set by some of the more influential players in the industry. These trends are things we could see from others at the show who have not yet announced product. The trends could also set the stage for releases later in the year or into 2020. This year we include a couple of trends that aren't specifically product related, but more related to the actual IPCPR event.
The Collaborations and "The Collaborations"
Collaborations are not a new trend, and this author will question how real a trend this is. As we have seen with many of the pre-IPCPR announcements, there will be a potpourri of these. However one thing the should be noted – not all collaborations are created equal.
While it has already hit the market, the release of the San Lotano Dominicano might be the most believable collaboration we have seen in a long time. It's a cigar that is a project between AJ Fernandez of AJ Fernandez Cigars and Jochy Blanco of IndianHead Cigars. What's different about this cigar is that Fernandez and Blanco are not only brand owners, but they are factory owners, blenders in their own right, and farm owners. The San Lotano Dominicano features tobaccos from both Fernandez and Blanco's inventory. It's rolled at Blanco's Tabacalera La Palma and distributed by Fernandez's AJ Fernandez Cigars brands.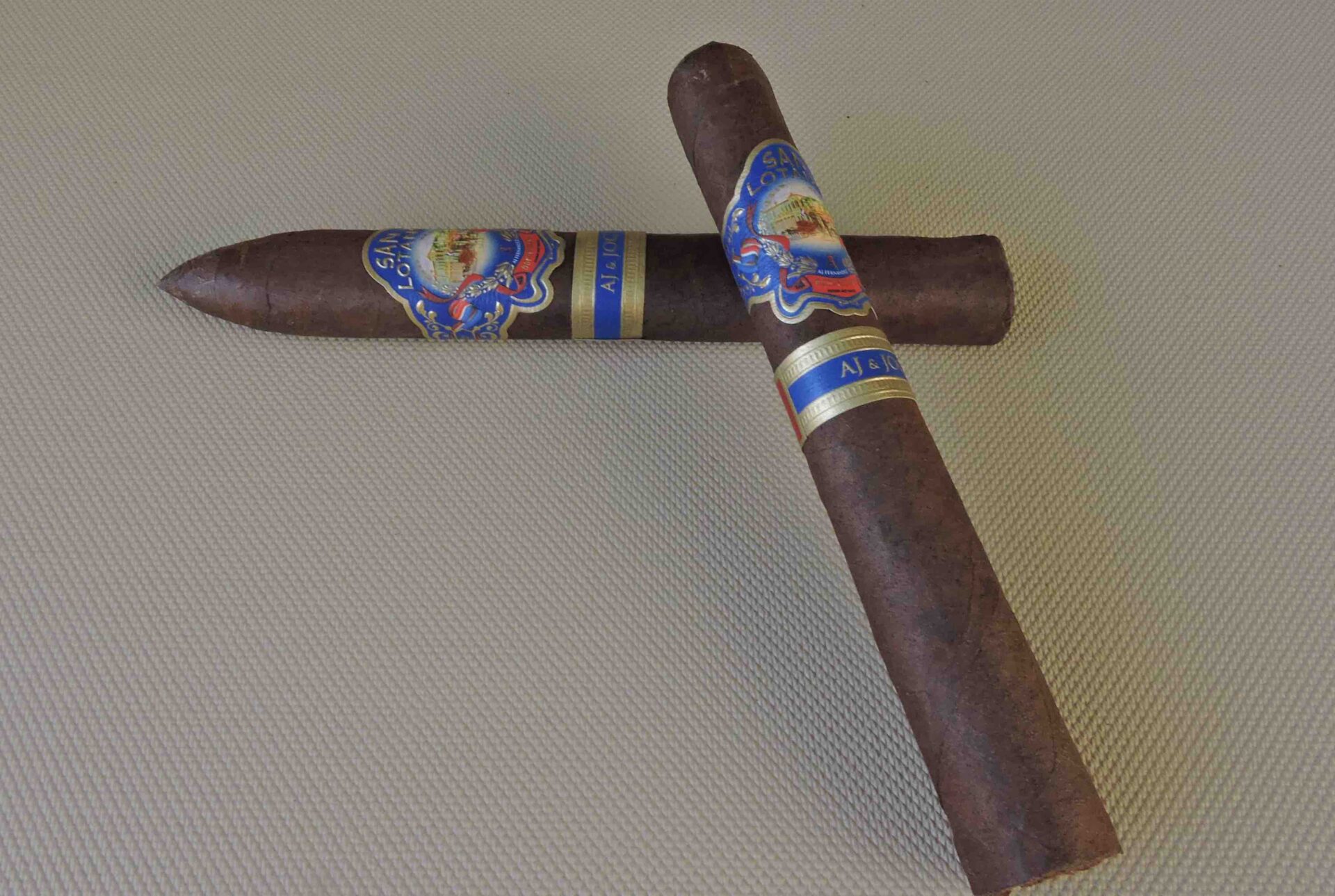 Another collaboration that is on the believable side is the Balmoral Serie Signaturas Paso Doble. It's a joint effort between Boris Wintermans of Royal Agio Cigars and Litto Gomez at La Flor Dominicana. It's a cigar rolled at Tabacalera La Flor and being distributed by Royal Agio Cigars USA. It uses not only tobaccos from Gomez's La Canela farms, but it incorporates Brazilian tobacco, which is a staple of the blends Wintermans have been involved with.
Many collaborations you will see at this year's IPCPR are a scenario involving brand owner x and factory owner y – and reality is its just factory owner y making a cigar for brand owner x.  These cases aren't brand owner x and factory owner y rolling up their sleeves in the factory, however, they will be positioned as collaborations and marketed as such.
Some will be more realistic dual efforts than others. Nonetheless, you will see them as collaborations and in the end, we will have to play Monday Morning Quarterback and assess how much of a team effort this really is.
"Catchy Bundled Cigars"
Over the past few years, many brands have been procuring unreleased or excess inventory blends from factories. Rather than invest heavily in marketing, the cigars are bundled, often unbanded, given a somewhat catchy name, and then marketed to consumers. It was a trend made popular by Robert Caldwell's Lost & Found cigars. These have been positioned as uber-limited releases and they have gained a segment of the cigar market.
While it's not a trend that I think is good for the cigar industry, one cannot argue the impact these cigars have made on the marketplace.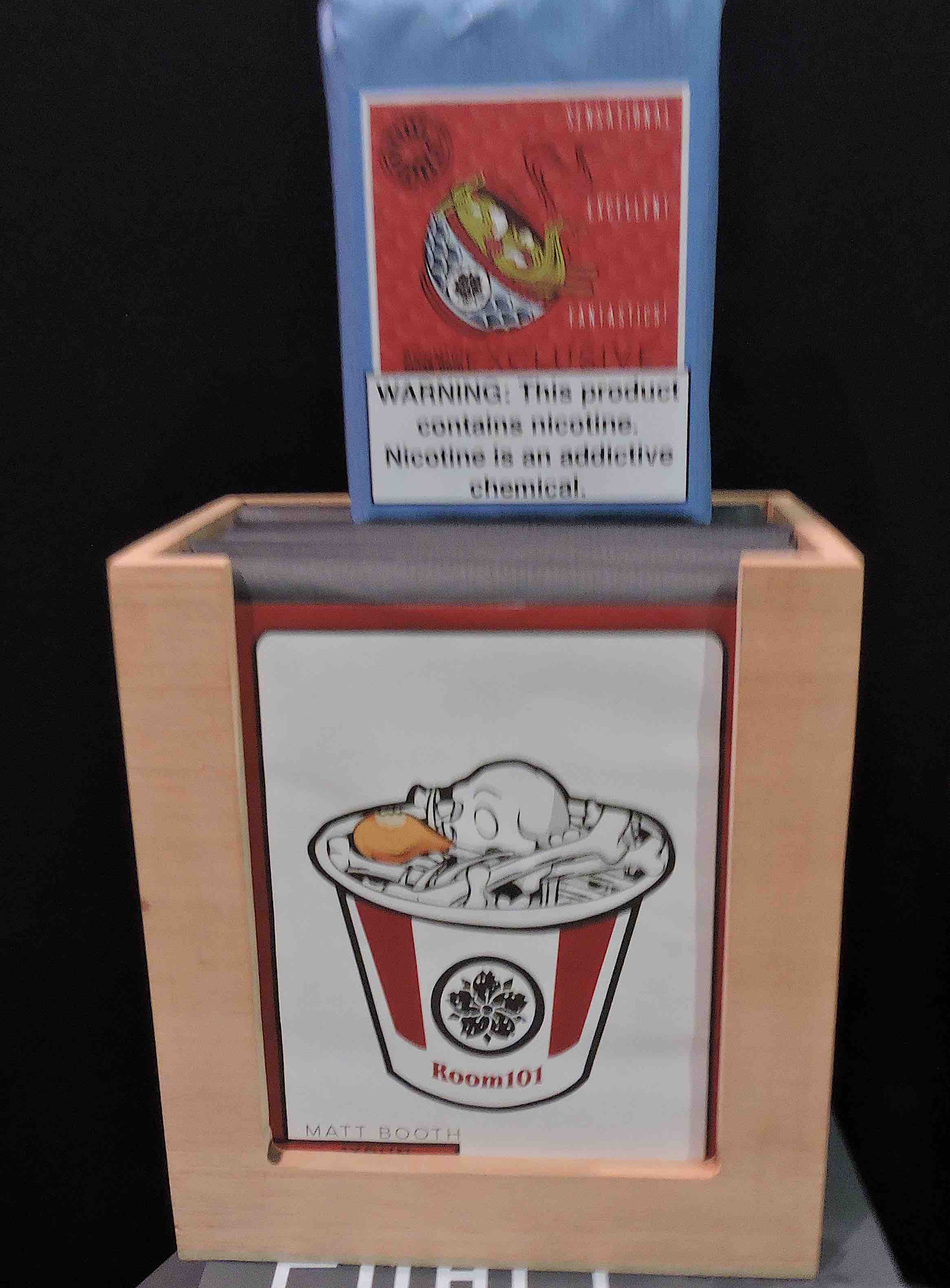 Over the past few years, some of these cigars have occasionally shown up at IPCPR. The explosion of popularity of these cigars leads me to believe that some companies may turn to IPCPR to make a quick sale. It provides an easy avenue for companies to release a cigar without investing in heavy marketing cycles. Because marketing is not often a component for these releases, these probably won't show up in a press release. The question is how many of these show up at the 2019 IPCPR.
Tell Now, Show Later
Over the past few years, the increase in media outlets has led to many cigar companies announcing new offerings through press releases, exclusive news stories, and (much to our chagrin) teasers. Using this mechanism has allowed a lot of companies to attract retailers to their booths at previous trade shows.  Some critics have said this has eliminated the element of surprise. However, it seems as though lately some companies have found a happy medium to the solution.
Some companies are now choosing to announce their products and wait until the trade show to actually show the product off. Crux Cigars recently announced a major rebranding and while they gave a glimpse into what to expect, they are using the trade show to actually show off the final presentation. Alec Bradley Cigars appears to be doing that with its Gatekeeper and Lars Tetens rollouts. La Familia Robaina has yet to show the packaging for its Ilegal and Pelones projects.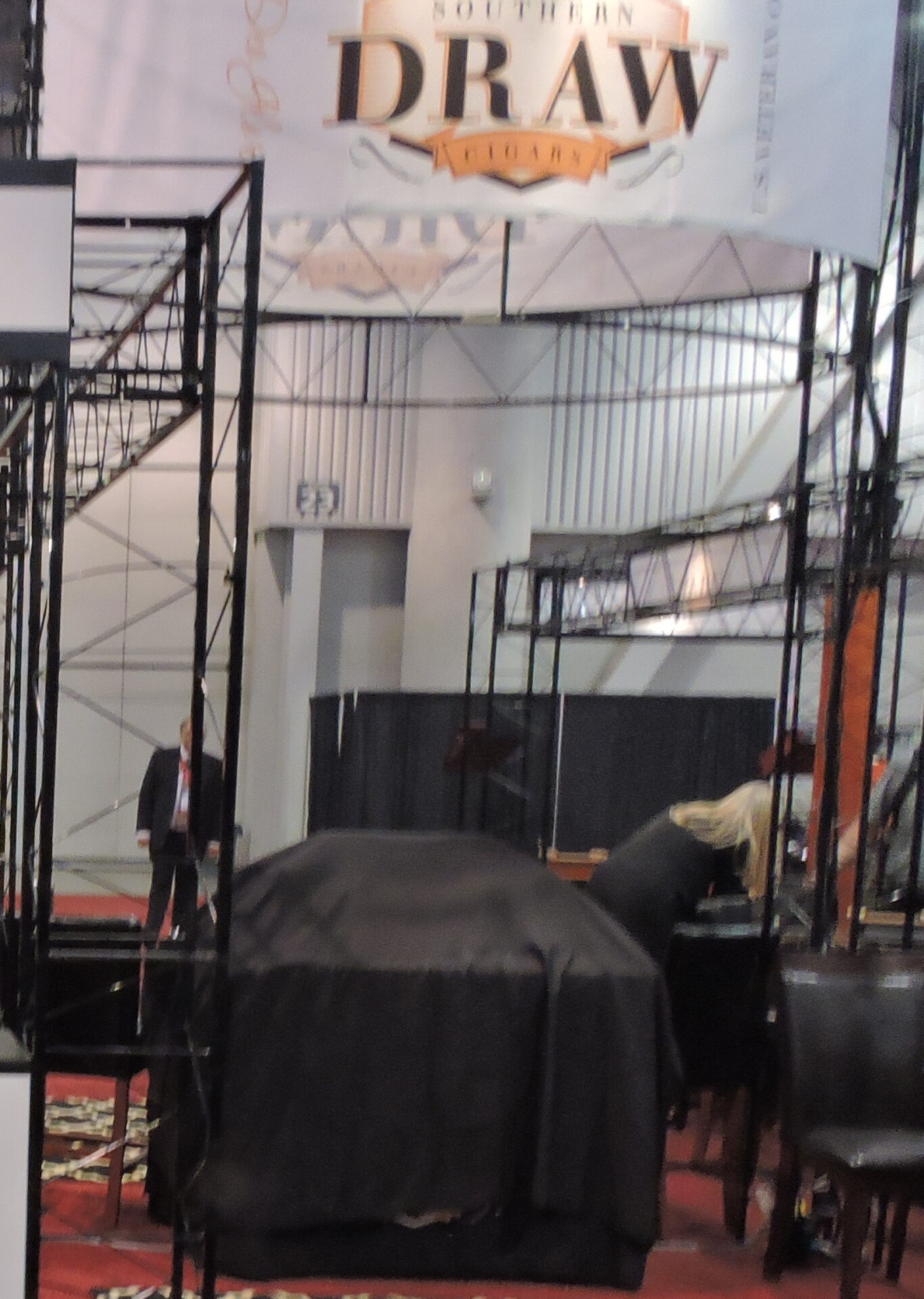 Southern Draw Cigars is perhaps the leader in doing an unveiling. Last year, the company chose to wait till IPCPR to formally unveil the packaging and cigars of its Cedrus The Hogan and 300 Hands releases. The company has opted to take a similar approach with its new Jacobs Ladder Brimstone and Cedrus line extensions. This approach has helped add an expo component to the trade show element and make it a whole lot more than just about writing orders.
Re-Launches
"What's old is what's new". It's become a way for cigar companies to exist in a world where the premium cigar industry is now regulated. At the same time, it's provided opportunities to dust off some brands of the past, give them a new look, and a different (hopefully predicate) brand.
The most high-profile relaunch is Lars Tetens Brands, which is now co-owned by Alec Bradley's Alan Rubin and Tetens. It's essentially resurrecting the brand, but it's being given a refresh as well. Lars Tetens is going to be distributed by Rubin's Alec Bradley Cigar Company. It's probably the most unlikely pairing we've seen in the cigar industry in many years.
This year we will also see re-launches of Emilio Cigars and Dissident Cigars under the Oveja Negra Brands umbrella. Five years ago, both of these brands were lauded as the next big thing. Emilio Cigars lost its way for a while – particularly after Gary Griffith departed the company, and Dissident Cigars essentially shut down. Now both brands are back  – and they have new blends and a new look.
General Cigar's Hoya de Monterrey Dark Sumatra is getting a relaunch as well. This time as the Hoyo La Amistad Dark Sumatra. This popular line is keeping its blend the same, but it is now being blended and produced with AJ Fernandez's tobaccos and at AJ Fernandez's company.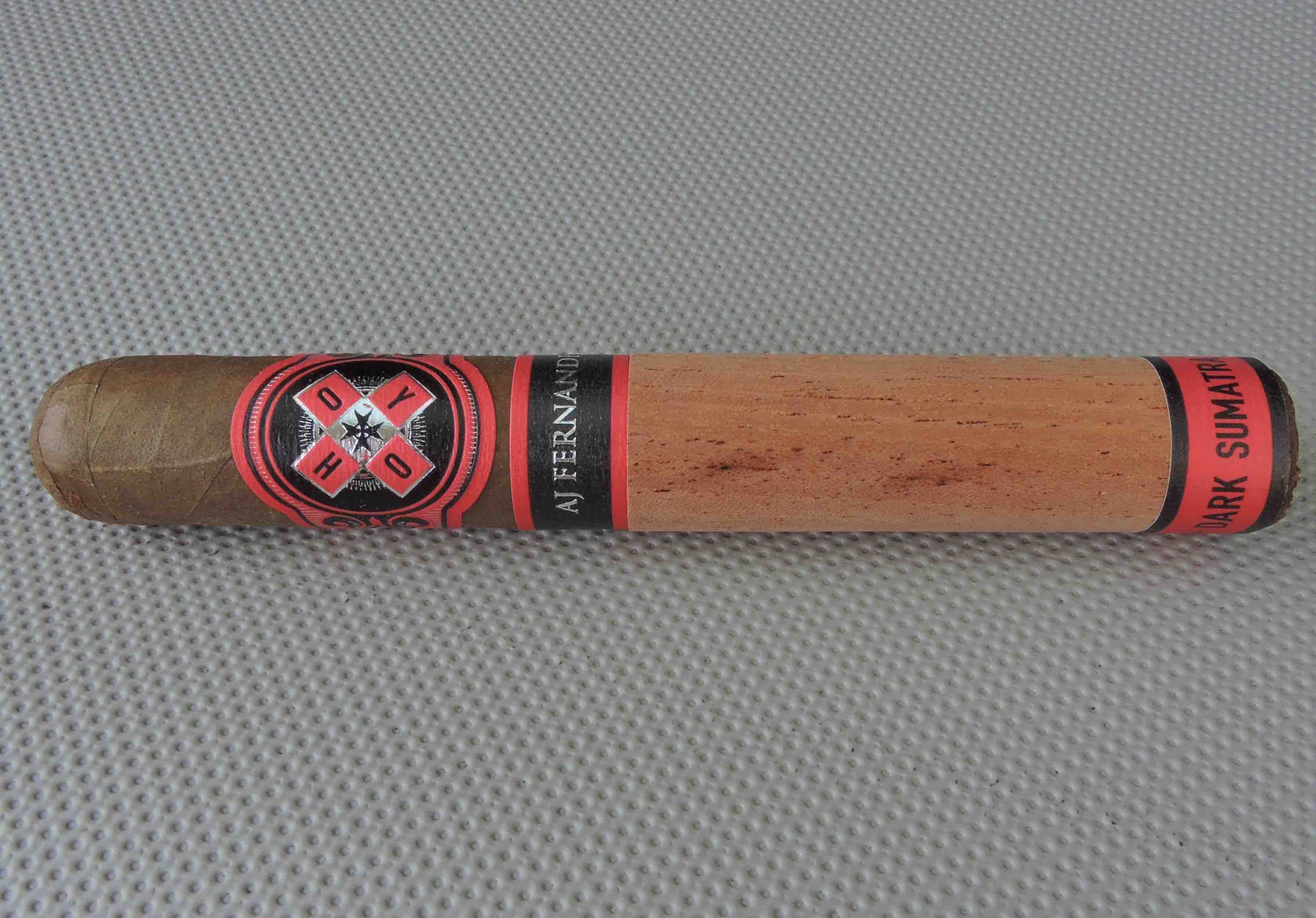 While Davidoff hasn't made any announcements yet, the past 18 months have seen the company re-release many lines from its Davidoff, Camacho, AVO, and Zino brands. It's quite possible we see the company continue that trend for the remainder of 2019 – and not unreasonable to see more of these re-releases at the 2019 IPCPR.
There are other ones as well. We will see the Tatuaje Mexican Experiment (now called the ME), Miami Cigar and Company's Nestor Miranda Special Selection and Don Lino Africa, Warped Cigars' La Colmena Unico Especial, and Casa Cuevas' Cuevas Reserva.
The After-Hours of the Trade Show Moving Off the Strip
One reason why many people were happy to see the IPCPR Trade Show return to the Sands Expo Center was it brought the event back to the Las Vegas Strip at a popular location (Venetian/Palazzo Hotels). However it's been three years since IPCPR has been there, and the world of Las Vegas has changed.
As we mentioned in our first installment, the smoking rules have continued to get more restrictive in Las Vegas – and in particular at the Venetian/Palazzo hotel properties. This has resulted in many after-parties being moved to locations off the Las Vegas Strip, particularly the old section of Las Vegas. This is because these areas offer outdoor venues that allow smoking at an affordable price.
Cigar Coop has observed that despite the return to the Sands Expo Center, many of the after-hours events scheduled for 2019 will continue to be off the strip.
The Negative Vibe Around a Proposed Consumer Day
The exhibitors and retailers don't want to hear this, but the 2019 IPCPR Trade Show will have the biggest negative vibe since 2016 going into the Trade Show.
This vibe is an offshoot of the recent leak of the rebranding of IPCPR and a proposed CigarCon. While many will try to push this aside, it will not be overlooked. It has created a PR disaster for the IPCPR, and no doubt will be the topic of conversation on the Trade Show floor as well as the surrounding pre-show and after-hours events.
As a media person, it's a question we will be asking the manufacturers and retailers. I expect retailers to be quite candid. I expect manufacturers (more than less) to be more politically correct in their response to a proposed consumer day.
IPCPR originally planned for this announcement to be made on the eve of the Trade Show followed by a press conference with the media. In this author's opinion, the controversy would have erupted anyway once this announcement was made. However, the information leaking out early (whether true or not) without a response by IPCPR has only amplified the controversy.
2016 had a negative vibe because within days following the close of the Trade Show, the U.S. Food and Drug Administration (FDA) Deeming Regulations would go into effect.
Other Feature Stories in the 2019 IPCPR Pre-Game Series
6/16 A Look at This Year's Trade Show and Convention
6/23 The Trends to Watch
6/28 Predictions for the Five Hottest Cigars
6/29 The Big Board
Photo Credits: Cigar Coop, except where noted