---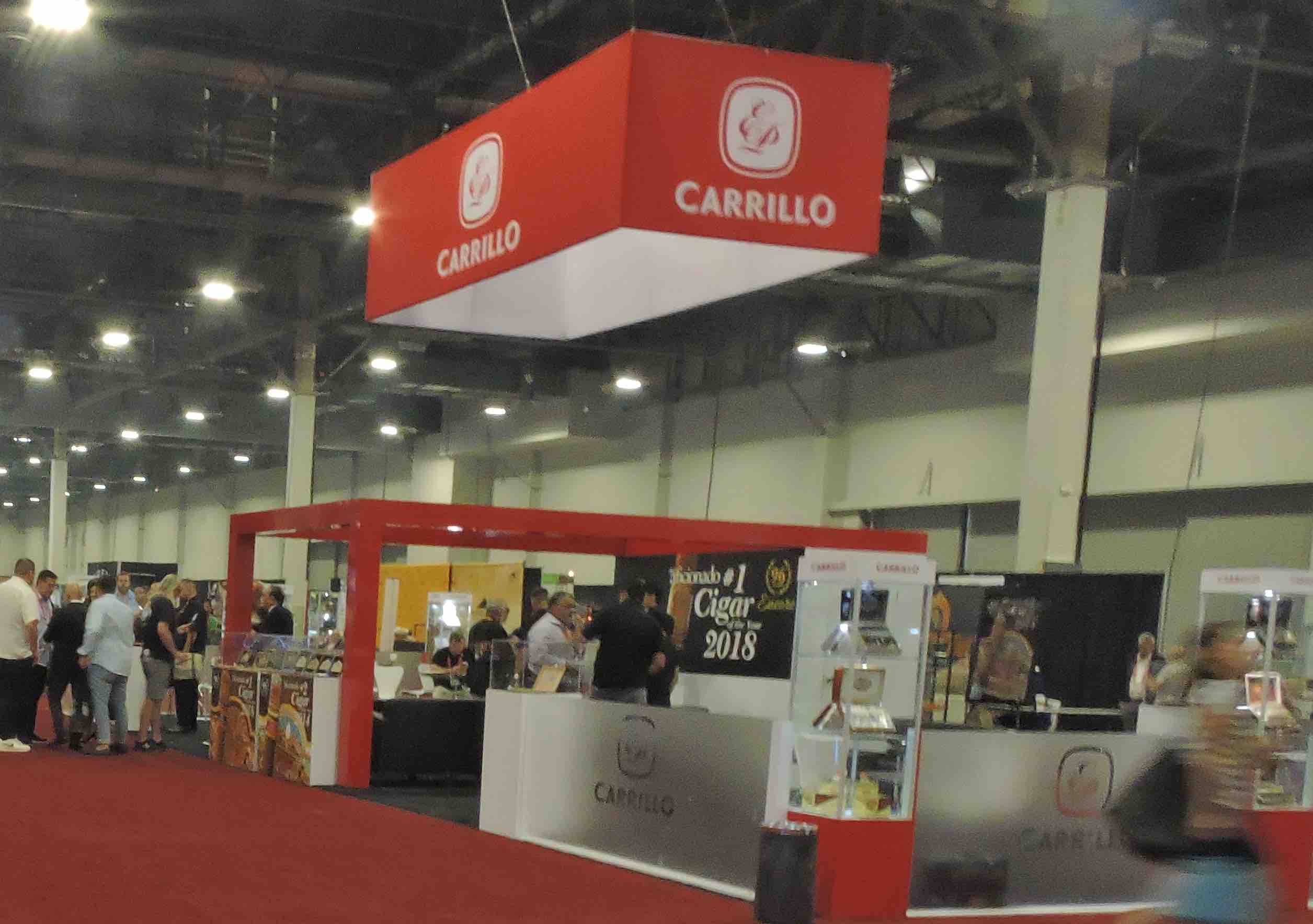 For E.P. Carrillo coming into IPCPR, they were one company that had what no other company had – they were the current title holders of Cigar Aficionado's Cigar of the Year award. At the same time, the company had something else exciting going on – celebrating ten years in business.
To commemorate ten years, a special limited edition set consisting of new sizes of the Encore and La Historia offerings was presented. Encore and La Historia are the two highest rated cigars on the Cigar Aficionado Top 25. While Encore captured Cigar of the Year in 2018, La Historia captured the #2 spot in 2014. The new sizes of La Historia and Encore are 6 1/2 x 56 box-pressed double figurados. These sizes are packaged in a special 10th-anniversary commemorative box, each containing ten of the La Historia and ten of the Encores. The double figurado sizes are available in the 10th-anniversary set.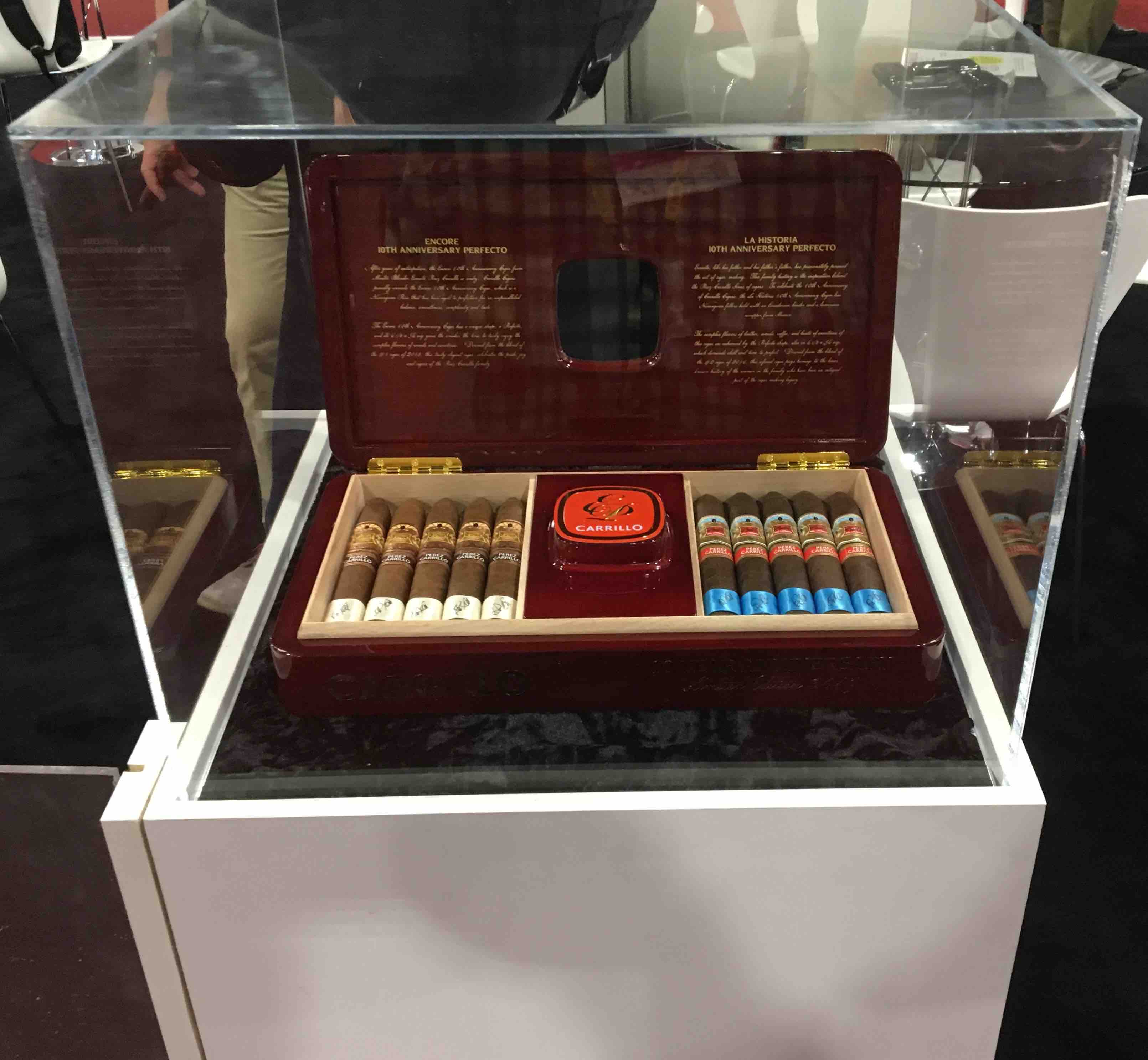 One interesting touch is that company founder Ernesto Perez-Carrillo Jr. signed the footer bands of all the tenth-anniversary cigars, but admitted going forward it might be challenging to continue to do so. A total of 1,000 boxes of 20 cigars were made which means Perez-Carrillo Jr. signed 20,000 cigars.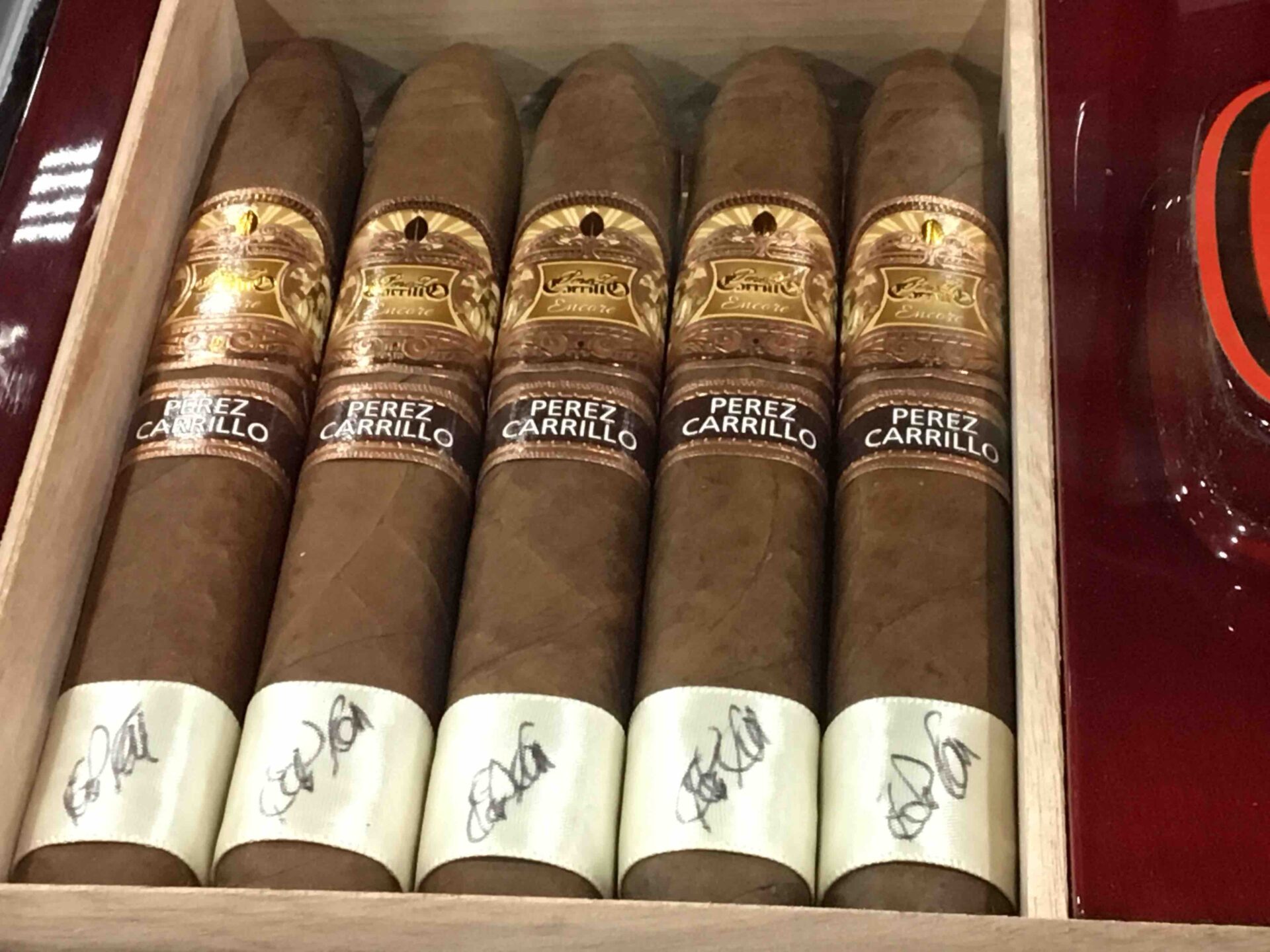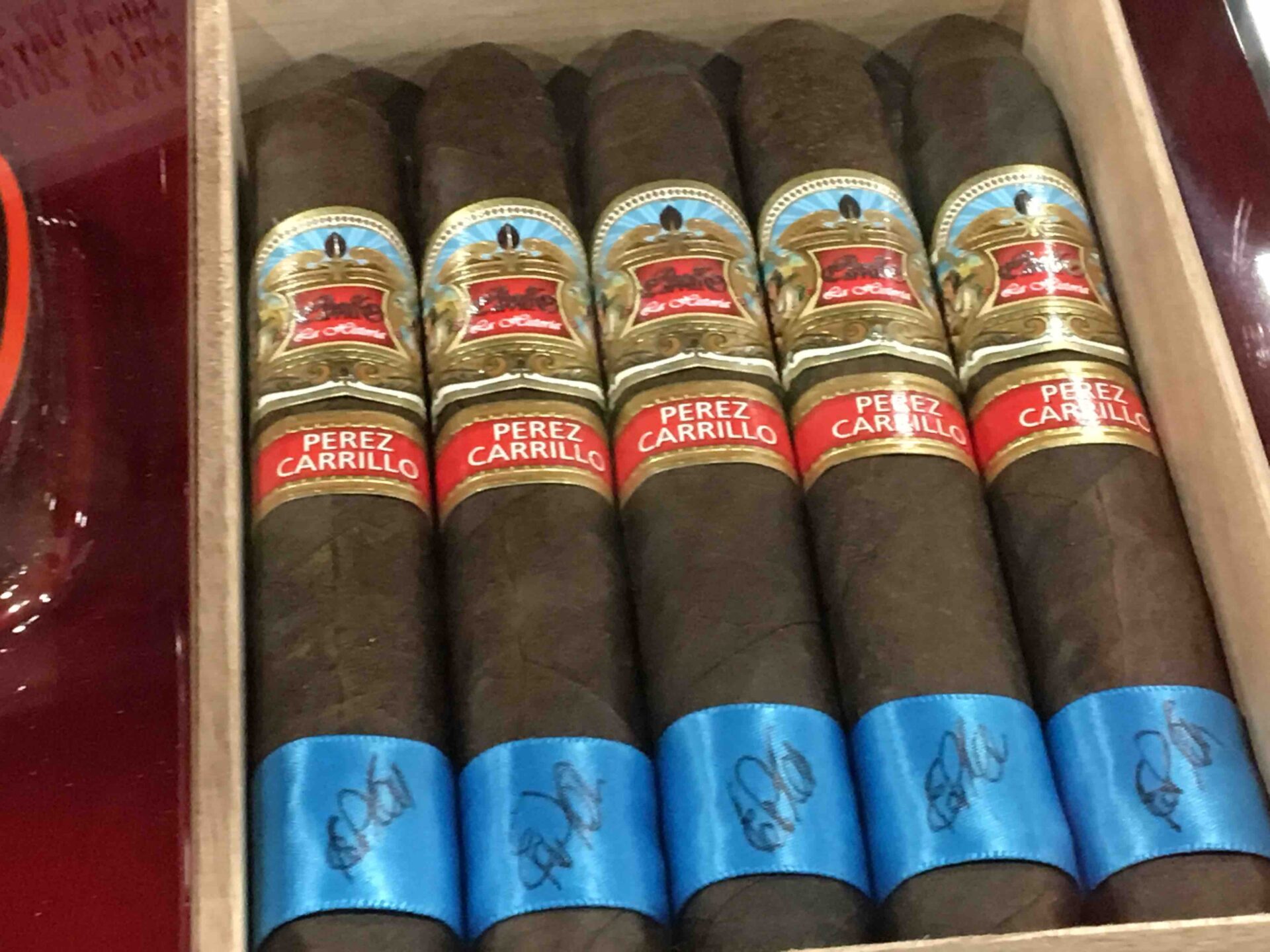 Over the years, Ernesto has become synonymous with the Ecuadorian Sumatra and Connecticut Broadleaf wrappers, however recently he has been working with another wrapper – Connecticut Habano. The Connecticut Habano wrapper has been seen on several releases from Perez-Carrillo's Tabacalera La Alianza factory. These releases include E.P. Carrillo TAA Exclusive, E.P. Carrillo Original Rebel Rebellious, Crowned Heads Four Kicks Maduro, Crowned Heads Four Kicks Mule Kick LE18, Crowned Heads Headley Grange Black Dog, and Crowned Heads Headley Grange  Black Lab. This year, the wrapper is being used on a limited edition cigar known as the E.P. Carrillo INCH Limited Edition 2019. It's the first time the INCH has been used on a limited release since the E.P. Carrillo INCH Short Run 2014.
The INCH Limited Edition was a family affair. Ernesto's daughter Lisette played a role in the packaging, and Ernesto's son, Ernesto III inspired him to do a limited edition INCH.
E.P. Carrillo's Elite Series is getting a slight packaging makeover. This is most notably highlighted by the addition of footer bands. The Elite Series is some of E.P. Carrillo's more premium offerings including the New Wave Reserva, E.P. Carrillo Elencos, E.P. Carrillo Selection Oscuro, and E.P. Carrillo Capa del Sol.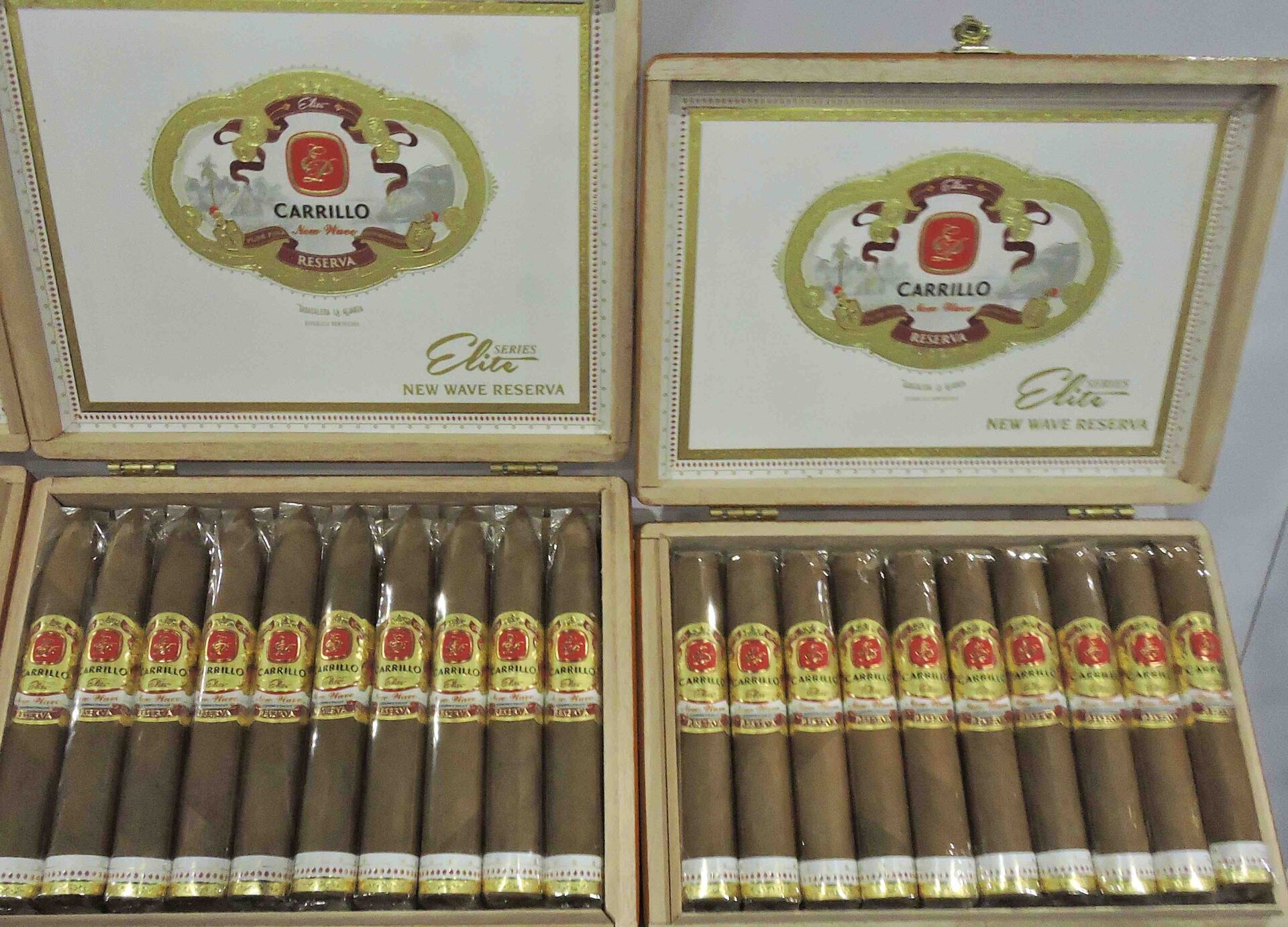 A few other notes from this year at E.P. Carrillo:
1. From a personal standpoint, it was great to see Ernesto Perez-Carrillo III, Ernesto Jr's son. Ernesto III was someone who was very helpful as this author was getting started in cigar media. I sincerely hope he will be back.
2. I can't forget José Blanco who serves as E.P. Carrillo's Senior Vice President. It's too bad IPCPR seems to be the only time we manage to see each other face to face.
3. Bear Duplisea and I got to hand out a couple of awards, the Cigar Coop Prime Time Award for Small Factory of the Year and #ElOsoFumarTakes Award for Cigar of the Year.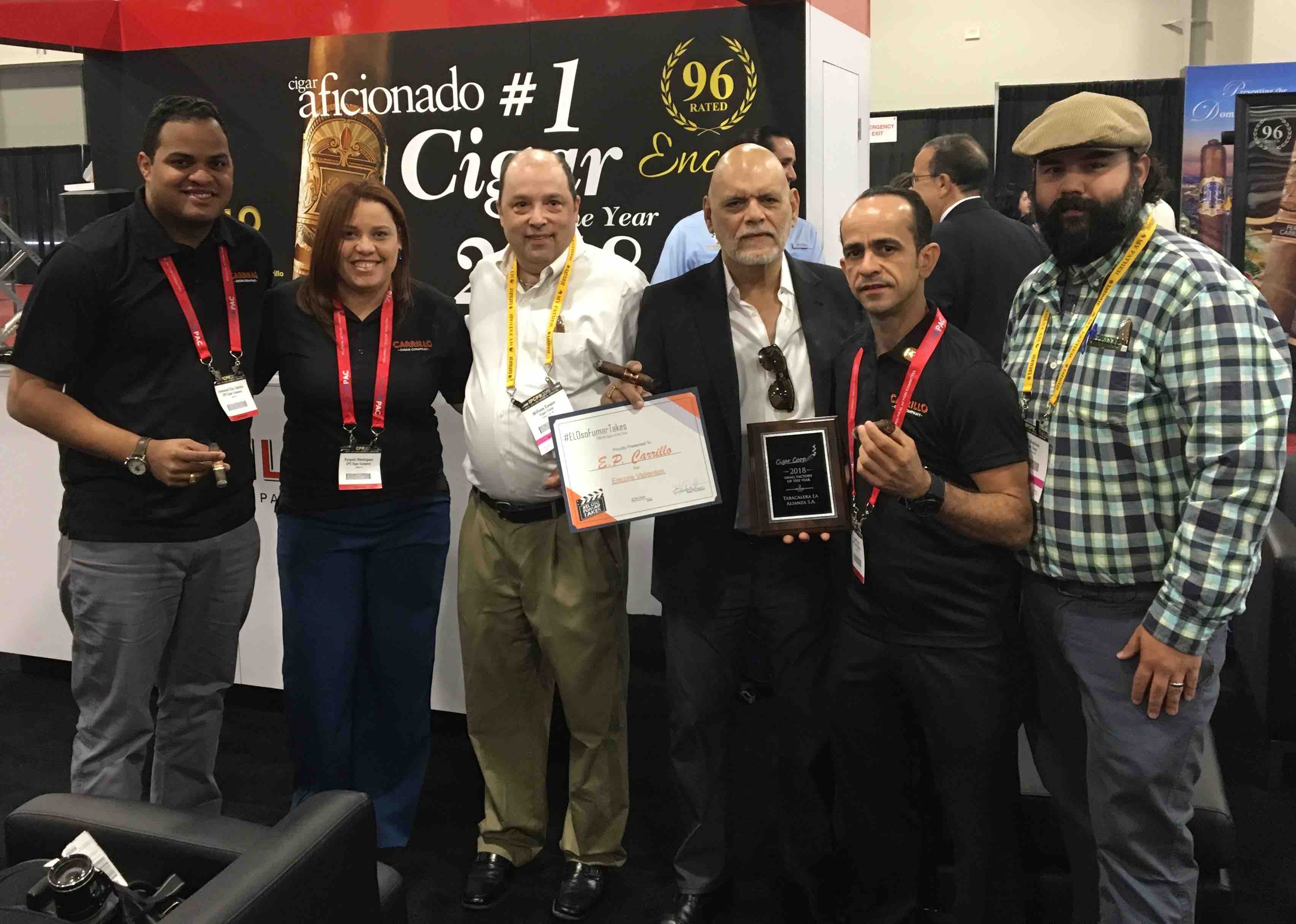 4. Bear Duplisea recorded this special interview with Ernesto. In this segment, we'll hear Ernesto talk about the 10th anniversary, the #1 cigar of the year, the INCH Limited Edition, and family. He also talks about his desire to start working more with Dominican tobaccos again.
IPCPR 2019 Product Reports
Bear Duplisea contributed content and photography to this report as well as hosted the interview with Ernesto Perez-Carrillo Jr.
Photo Credits: Cigar Coop