---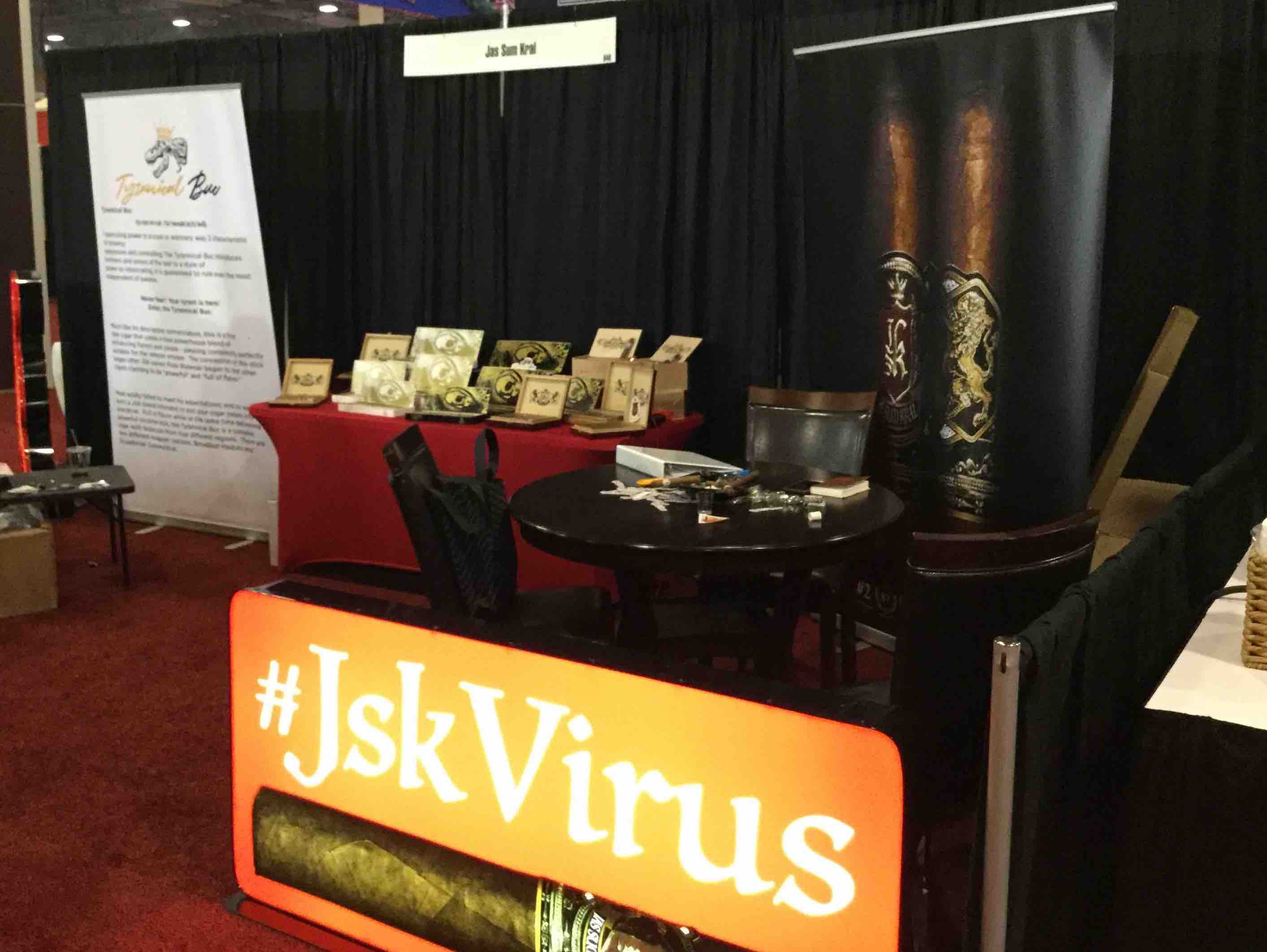 For Riste Ristevski and Jas Sum Kral (JSK) Cigars, this IPCPR Trade Show was the perfect example of turning what could have been a disastrous negative into a positive.
One of JSK's signature release was the JSK Nuggs, the CBD-infused cigar. Earlier this year, the JSK Nuggs Habano was released and there were plans to showcase that cigar and the new JSK Nuggs Maduro. Those plans took an unexpected turn when the IPCPR announced that the Sands Expo Center and adjacent Venetian and Palazzo Hotels had a ban on CBD products. Once that announcement was made, Ristevski announced that the Nuggs products were banned and as a result could not be shown at the 2019 IPCPR Trade Show.
While that seemed like a death-blow for a small company like JSK, this was not the case. In fact it was the polar opposite. Once we ran a story reporting on the banning of Nuggs, Ristevski reported many retailers were seeking to order the cigar before the trade show.
And while the cigar was banned, using the name at the booth wasn't.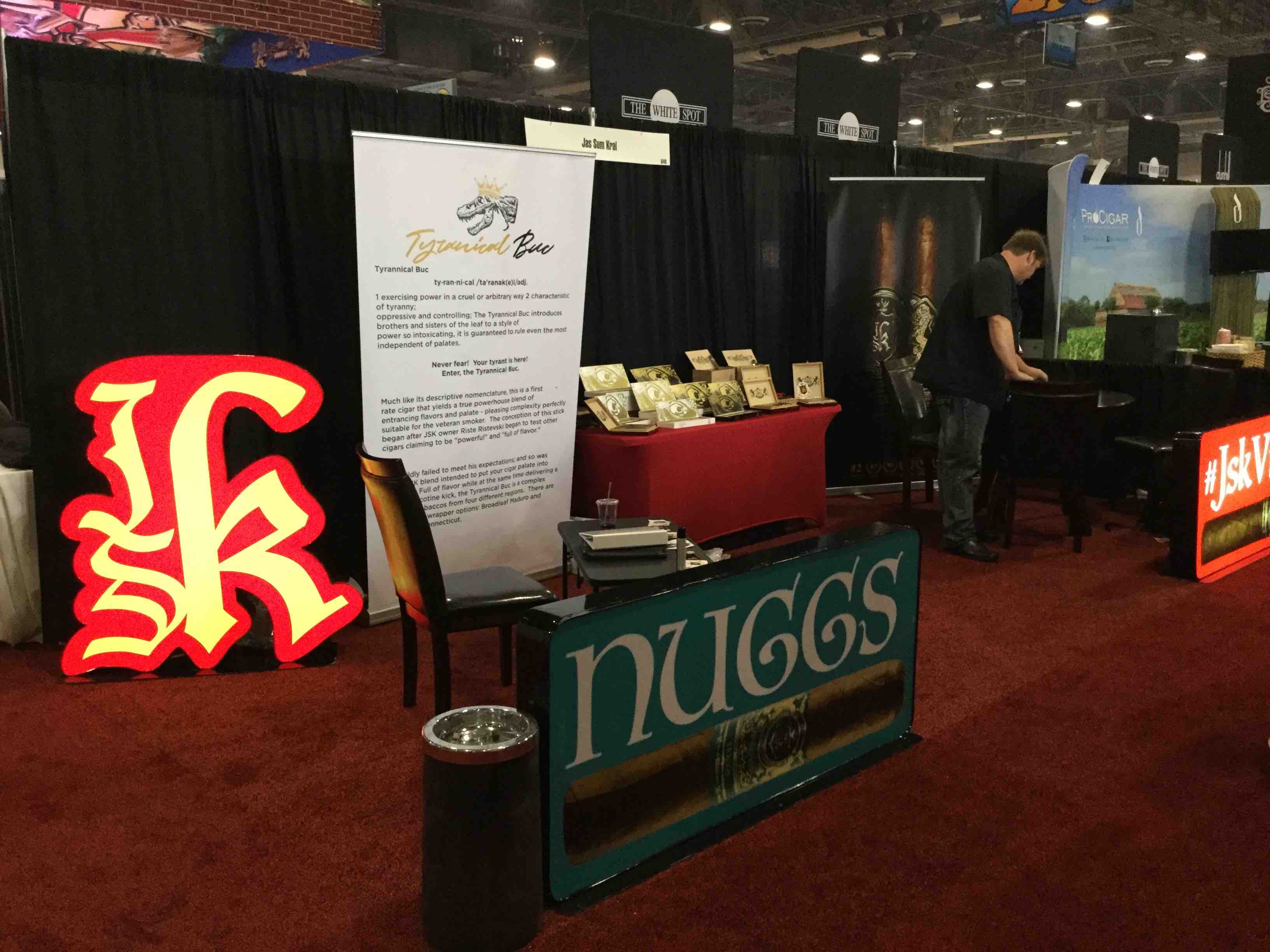 The JSK Nuggs Habano was introduced using an Ecuadorian Habano wrapper with 20mg of CBD infused into the cigar. The JSK Nuggs Maduro features a San Andres Maduro wrapper with 100mg of CBD infused.
While some say Ristevski pushed the envelope with a CBD cigar, he already has plans for the JSK Nuggs Kine Puro Selection. This cigar will be similar to the JSK Nuggs Habano in terms of blend as it features an Ecuadorian Habano wrapper, Indonesian binder, and fillers from Jalapa and Estelí, Nicaragua. The one difference is that it will be infused with 20mg of THC (Tetrahydrocannabinol Oil), a cannabinoid found in cannabis. Needless to say, this couldn't be showcased at the 2019 IPCPR.
With Nuggs off the table, Ristevski wasn't empty-handed when it came to new product. The focus was his new Tyrannical Buc line. This is a line intended to be his strongest offering in his portfolio. Prior to the IPCPR, the Tyrannical Buc Maduro was released. The trade show not only featured the maduro line, but a new Ecuadorian Connecticut offering.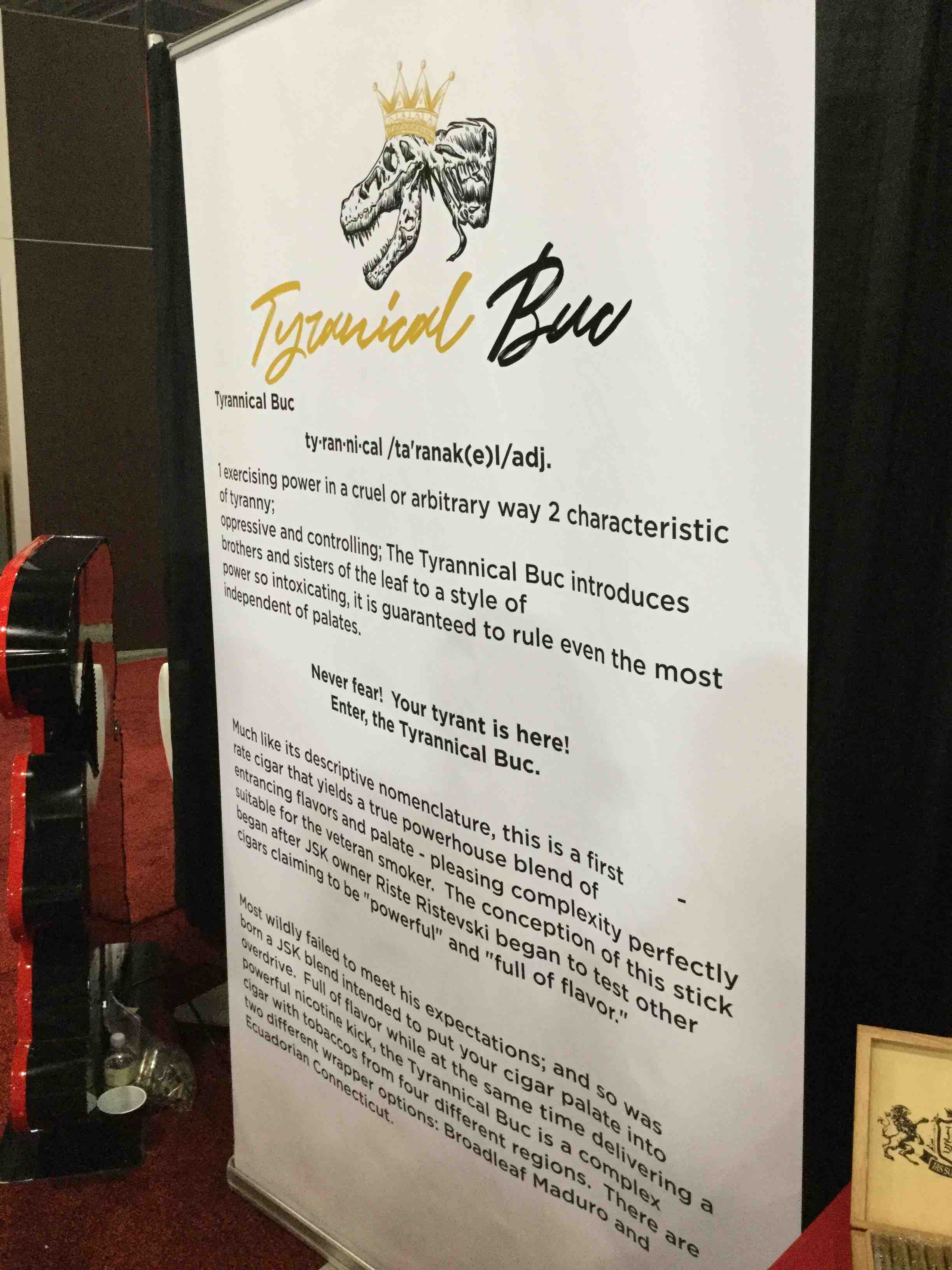 IPCPR 2019 Product Reports
Bear Duplisea delivered the coverage for the JSK Booth, including all photography.
Photo Credits: Cigar Coop