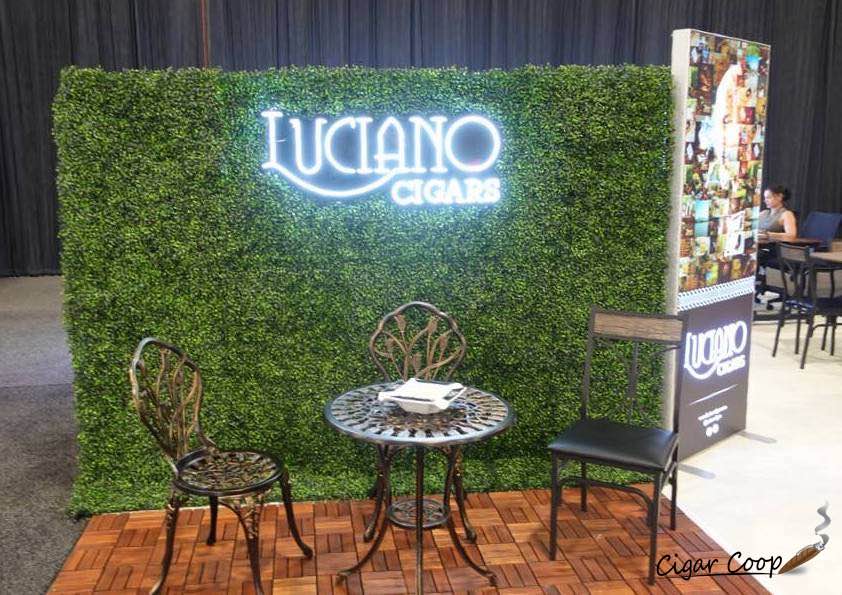 Luciano Cigars is a company that has undergone some significant changes. Last year, the company was known as ACE Prime, but since then has taken on the name of its CEO and blender, Luciano Meirelles. As a part of that rebranding, the company has also made significant changes, setting up a new factory in Estelí, Nicaragua, its own distribution and fulfillment center in Florida, and establishing its own sales force. Along the way, the company has still focused on product innovation. At the 2023 Premium Cigar Association (PCA) Trade Show, plenty of new products were showcased. One of the most exciting things about Luciano Cigars is it has established a network of partners and collaborators that are a part of its business model. This has allowed these partners and collaborators to leverage the production capabilities at the Luciano Cigars factory and the sales and distribution the company has established. This model reminded me quite a bit of what C.L.E. Cigar Company had done with the Fabricas Unidas model – serving as an "incubator" for its partners and collaborators. Now it's fascinating to see it happening again in the cigar industry.
In this article, we will look at the various brands and collaborations being done under the Luciano Cigars umbrella.
Maria Lucia
Last year under ACE Prime, the Maria Lucia cigar debuted as a PCA Exclusive. This was a cigar that paid homage to Luciano Meirelles' late mother. Originally it was released in a 5 1/4 x 54 (SRP $12.96/cigar) box-pressed size (known as the Magnum). Now three additional sizes have been added: Corona Gorda Box Pressed (5 5/8 x 46, SRP $11.50/cigar), Cañonazo Box Pressed (5 7/8 by 52, SRP $12.80/cigar), and Double Robusto Box Pressed (6 1/2 x 50, SRP $12.50). The three sizes added resulted from an informal survey that Luciano conducted with retailers to identify the most sought-after sizes that would match the best expressions of the blend.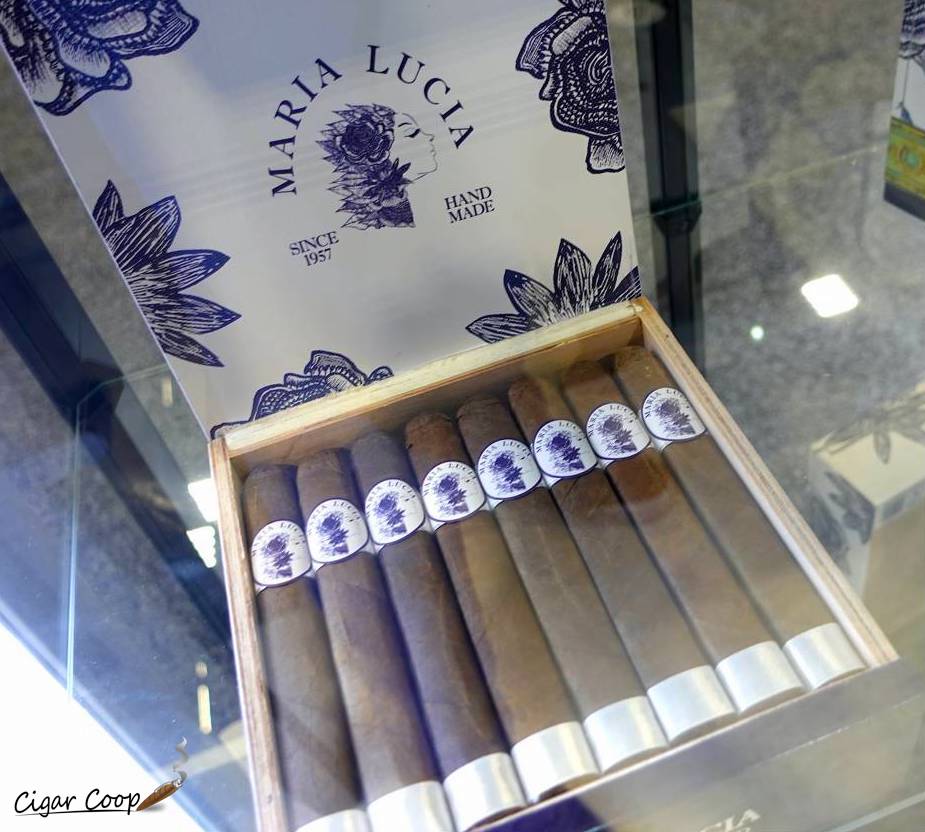 When Meirelles blended Maria Lucia, he drew inspiration from his mother's intricate nature, connecting every flavor note and smoking experience to her personality traits. The cigar box and band art were designed by Meirelles' oldest daughter, Deborah, a Paris-based artist and fashion designer. Without ever seeing a photograph of her grandmother as a teenager, she drew the portrait of a woman she dreamed of. It turned out the portrait bore a strong resemblance to Maria Lucia Meirelles. As a result, the artwork was used on the packaging.
All four sizes feature Connecticut Broadleaf wrapper over a double binder consisting of an Ecuadorian Sumatra and HBN92 Ecuador leaf. The filler combines tobaccos from Nicaragua, Peru, and the Dominican Republic. All four sizes will now be presented in 24-count boxes (the original Magnum was presented in ten-count boxes).
ATL Cigar Co.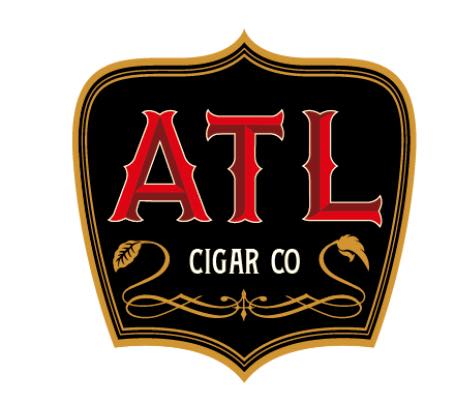 Late last year, ATL Cigar Co announced it was entering into a agreement for Luciano Cigars to handle its distribution. In addition, ATL Cigar Co co-owner Peter Gross would come on board as the Chief Operating Officer (COO) for Luciano Cigars. At the same time, the company has begun to shift the distribution of its products to the Luciano Cigars factory.
ATL Cigar Co. was a part of the Luciano Cigars booth. Earlier this year, a new line called Wise Blood, coming from the Luciano Cigars factory, was added in. In addition, three line extensions were introduced by ATL Cigar Co. We had full coverage of ATL Cigar Co in the following PCA Report:
Dalay Zigarren
One of the more significant stories coming into the 2023 PCA Trade Show is the expanded partnership between Luciano Cigars and Dalay Zigarren. Dalay Zigarren was founded in 1998 by industry veteran Salih Dalay. The company is an importer, exporter, and distributor in the German market. For several years, Dalay had distributing Luciano/ACE Prime products in Europe. Now Luciano Cigars will be distributing Dalay Zigarren products in the United States. At this year's PCA Trade Show, the two companies are teaming up for two new Dalay products that will be sold in the U.S.
The first of the two new cigars being introduced as a part of the partnership is Dalay Istanbul. It's a project that has been said to have been a decade in the making and pays homage to Salih Dalay's Turkish heritage and passion for tobacco. It brings to life Salih Dalay's vision of creating a one-of-a-kind cigar that features Turkish tobacco as part of the blend. Turkish tobacco is known for its unique, compelling flavor and aromatic qualities. The cigar is produced at the Zauberberg factory in the Dominican Republic.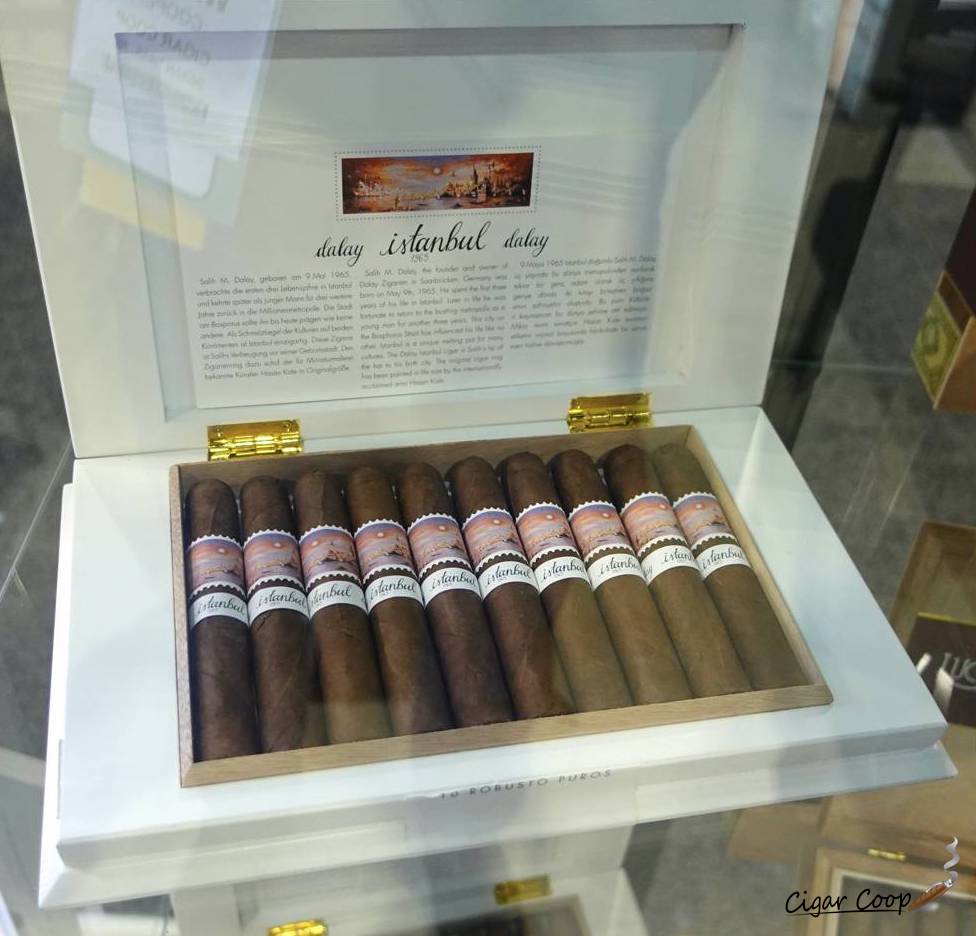 The Dalay Istanbul will debut in the American market as a PCA exclusive, available to order only for show attendees in boxes of ten in the following sizes: Principe (4 1/2 x 46, MSRP $17.00/cigar), Robusto (5 x 50, MSRP $18.00/cigar), and Toro (5 1/2 x 54, MSRP $20.00/cigar). The cigars are expected to ship this summer.
Finally, Dalay Istanbul features art on the bands and boxes done by the internationally renowned Turkish artist Hasan Kale. Kale has been referred to in some circles as the "Turkish Microangelo" for his expertise in the miniature art craft.
Meanwhile, there is a second new project between Luciano Cigars and Dalay Zigarren, and that is Dalay Nicaragua. This cigar was blended by Luciano Meirelles at the Luciano Cigars factory in Estelí, Nicaragua, and is the first Dalay cigar to come out of that factory. This cigar features a Corojo '98 Ecuadorian wrapper, a double binder with Brazilian Arapiraca and Ecuadorian Habano 2000, and all-Nicaraguan fillers from Pueblo Nuevo, Jalapa, Estelí, and Massatepe. Dalay Nicaragua will come in boxes of 20 and in the following four sizes: Corona Gorda (5 1/2 x 46, MSRP $10.50/cigar), Robusto (5 x 50, MSRP $11.50), Toro (6 x 52, MSRP $12.50), and  Gran Toro (6 1/2 x 56, MSRP $13.30). The cigars are expected to ship this fall.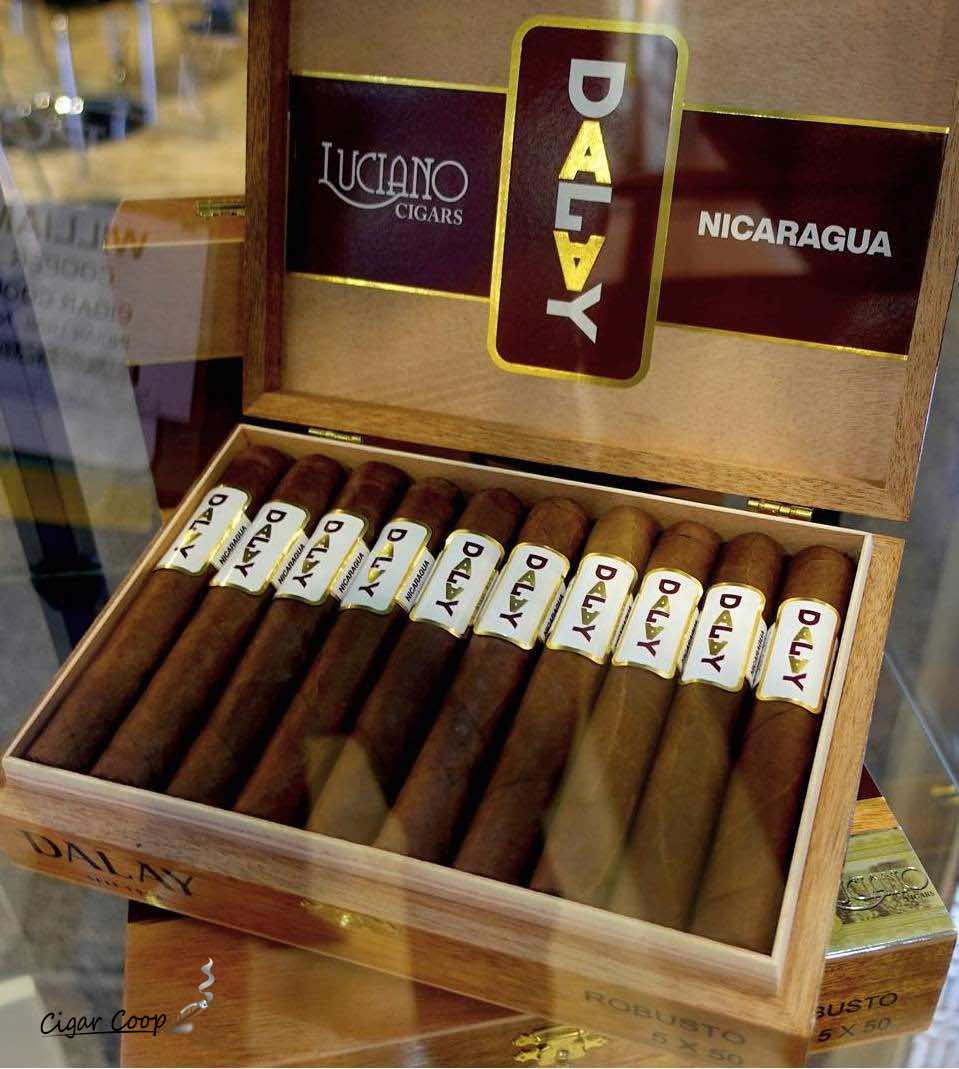 Foreign Affair
This line was introduced in February at Total Products Expo (TPE) 2023. This is another collaborative project developed by Luciano Meirelles, CEO and co-founder of Luciano Cigars, in conjunction with Mike Dounoulis (Luciano Cigars' Regional Sales Manager & Co-founder of Astorian Cigar Co.) and Frank Cossio (Co-founder of Astorian Cigar Co.).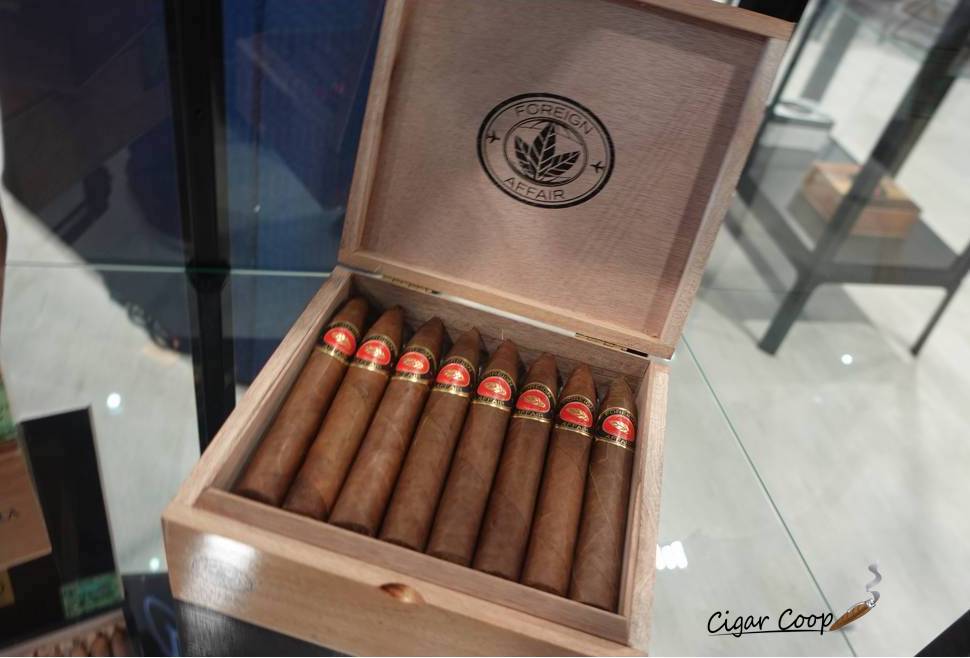 The Foreign Affair blend consists of an Ecuadorian Sumatra wrapper over a double binder of Nicaragua and Ecuadorian leaves and fillers from Nicaragua, Costa Rica, and the Dominican Republic. The cigars come in four sizes (Corona, Rothschild, Toro Extra, Belicoso) – each released in 24-count boxes. Pricing ranges from $9.50 to $12.50, excluding taxes.
Tiago Cigars
Earlier this year, Luciano Cigars rebranded the Pichardo Cigars brand as the Tiago Cigars brand. The rebranded line is named for Tiago Splitter, who is a co-founder and partner in Luciano Cigars and currently is an assistant coach with the Houston Rockets in the NBA.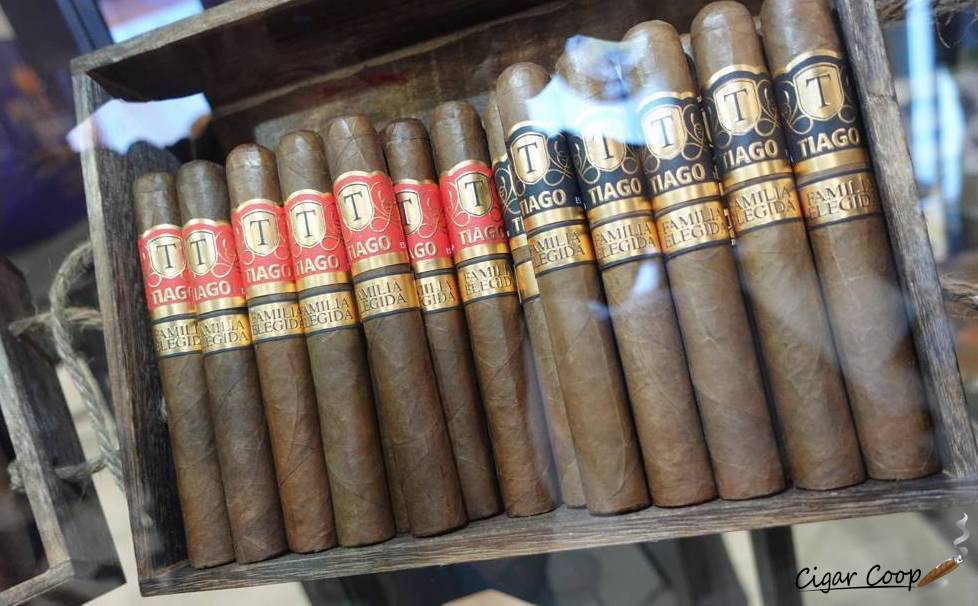 There were six blends under the Pichardo line, which are being rebranded to Tiago Cigars. The three blends of the Pichardo Clasico line are being rebranded to Tiago Clasico. Meanwhile, the three Pichardo Reserva Familiar line blends are being rebranded to Tiago Familia Escogida. Familia Escogida means "chosen family."
Y Panda
It's a cigar that was inspired by the complex life of Linxu "Panda" Yan. Originally from China, Panda has made his way to the U.S. and then Estelí, Nicaragua. Panda has been learning about cigar making from Luciano Meirelles for the past few years. Now he has worked with Meirelles to create a brand with his name on it known as Y Panda. Panda will also serve as an ambassador for the brand going forward.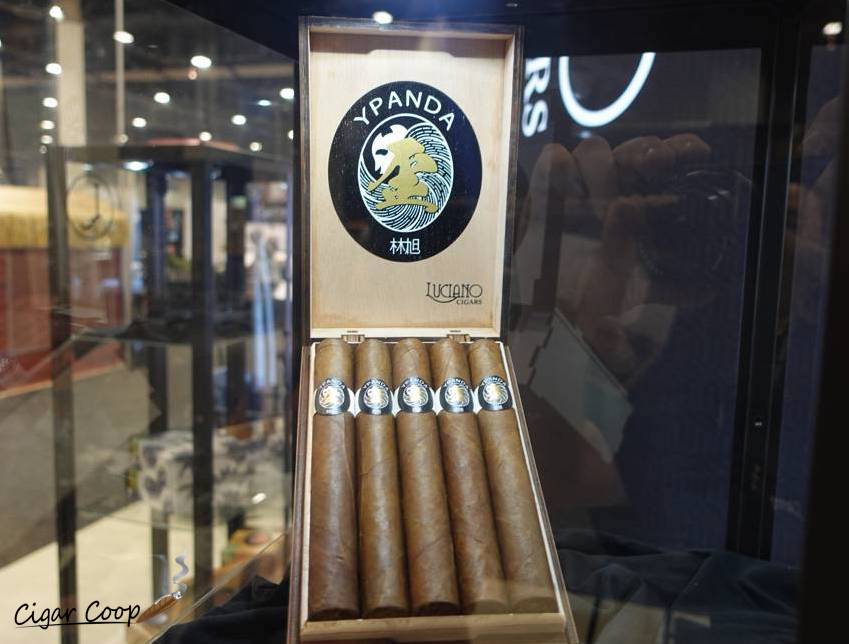 Y Panda features a Corojo '98 Colorado wrapper, a double binder of Ecuadorian Sumatra and Brazilian Arapirca, along with a combination of Jalapa Viso and Estelí Seco. The cigars come in four sizes – each presented in 20-count boxes: Sublime (6 1/2 x 54, SRP $13.70), Toro (6 x 52, SRP $12.70), Robusto (5 x 50, SRP $11.70), and Corona Gorda (5 5/8 x 46 SRP $10.20).
Interview with Frank Cossio
Note: Due to age restrictions, you might have to click on "Watch on YouTube" below
Product Reports
Photo Credits: Cigar Coop, except where noted