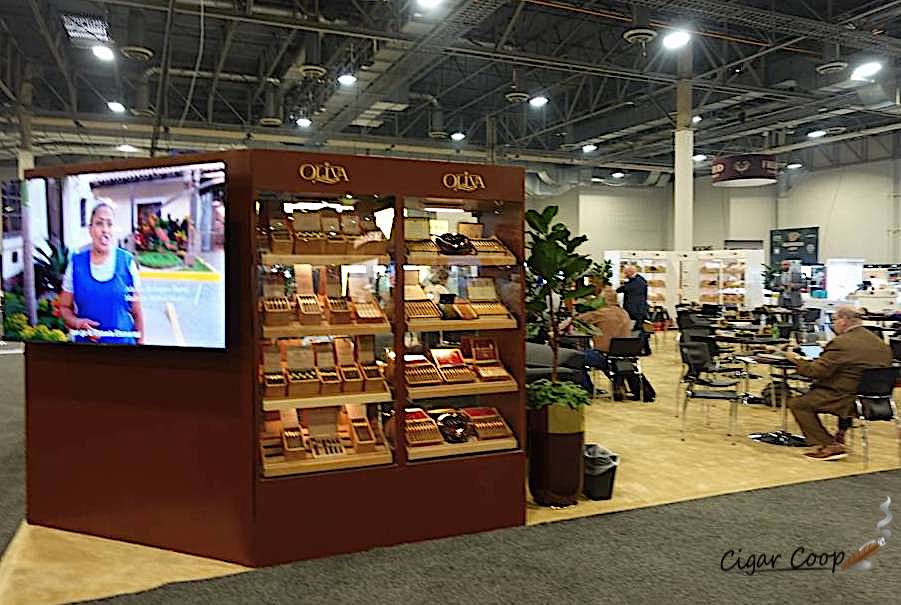 Over the years, Oliva Cigar has not regularly presented new releases at a PCA/IPCPR/RTDA trade show. Particularly since the acquisition of Oliva Cigar by J. Cortès, that has changed. For the most part, the new Oliva-branded releases have been line extensions under the Serie V and Serie V Melanio umbrellas. This has allowed Oliva to implement some creativity in their releases. This year the three releases all revolved around Serie V and Serie V Melanio. Two of these releases were done in collaboration with others. There was one release that garnered Oliva big headlines, and that is the Oliva Serie V Roaring Twenties Super Limited Edition. That cigar would be Oliva's most ultra-premium offering to date – coming in at $300.00 per cigar.
The Oliva Serie V Roaring Twenties Super Limited Edition was done in collaboration with Daniel Marshall. Marshall designed the box and a gold covering on each of the cigars known as the gilded shroud. This is not a gold paper or foil wrap, but real Florentine gold and actually can be smoked with the cigar. Marshall has used smokeable gold on several of his own creations. As for the cigar, it is a 6 x 60 perfecto. It is produced in Nicaragua at Oliva's factory and features an Ecuadorian wrapper over all-Nicaraguan tobaccos. The cigars come packaged in ten-count boxes. A total of 300 boxes have been produced, with 200 allocated for the U.S. A percentage of sales from this cigar will be donated to the Oliva Helping Hands Foundation, which helps Nicaraguan women working in the cigar industry with childcare.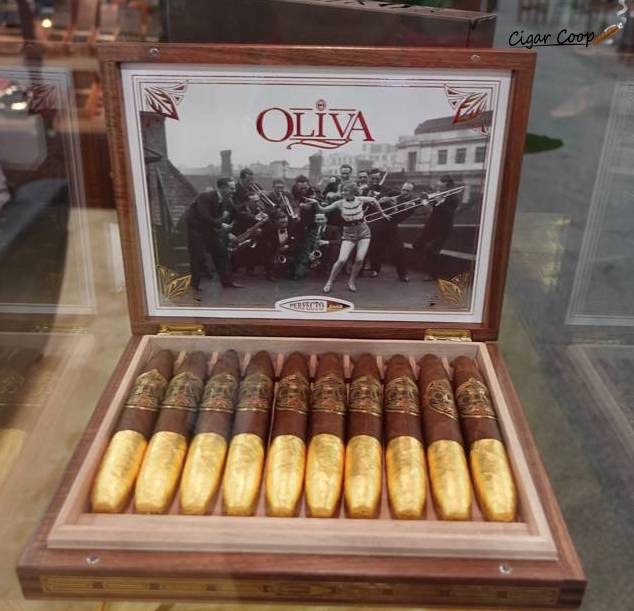 The Oliva Serie V Melanio Figuriño, a size that had been released on a limited basis, is getting a more widespread release. The Figuriño is a 5 1/2 x 54 perfecto with two tapered ends and plump in the center. The size was created by Frederik Vandermarliere, owner of Oliva's parent company, Vandermarliere Family of Cigars. The Figuriño had seen a release before as a part of a limited edition Elie Humidor offering. Now it's being released as the Oliva Serie V Figuriño Edición Año 2023. The company is releasing 14,500 ten-count boxes of this cigar. While it features the same blend as the core Melanio line – namely an Ecuadorian Sumatra wrapper over Nicaraguan binder and filler; the cigar comes in a rounded format. This differs from (most of) the rest of the Melanio line, which is box-pressed. Pricing is set at $20.00 SRP for the Oliva Serie V Figuriño Edición Año 2023.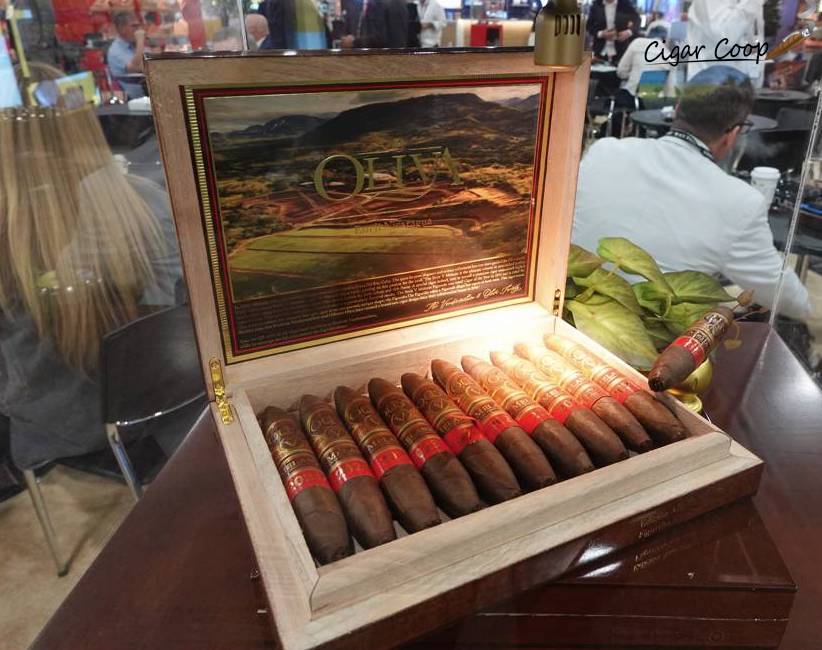 Speaking of Elie Bleu, just before the 2023 PCA Trade Show, Oliva announced a humidor trilogy collection that was being done in collaboration with the French-based company. The humidors are slated for release between 2023 and 2025. The 2023 edition is a rendering of Oliva's Tabolisa factory. Inside the humidor will be a set of 123 Oliva cigars: 41 Serie V Melanio Figurado, 41 Serie V Torpedo, and 41 Serie V Maduro Double Robusto. Pricing has yet to be announced.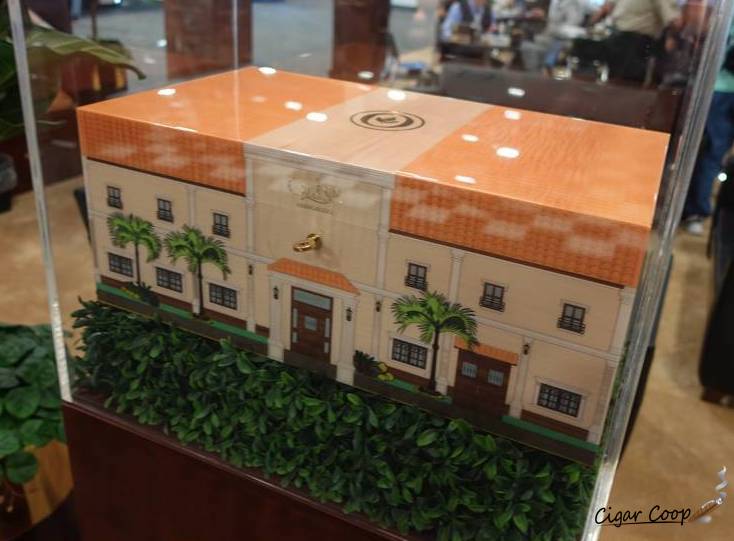 Finally, one interesting note was how Cuba Aliados was positioned. Cuba Aliados was one of three Honduran brands from the Reyes family in 2021. Last year, Oliva relaunched its expression of Cuba Aliados, contracting with Ernesto Perez-Carrillo and Julio R. Eiroa to produce the brands. At the 2022 edition of the PCA Trade Show, Cuba Aliados was on display at the Oliva booth. This year things were a little different. Cuba Aliados was off in a separate booth across the aisle from Oliva. This was a good move as it allows Cuba Aliados (and the other former Reyes brands that follow) to not get lost among the Oliva-branded products.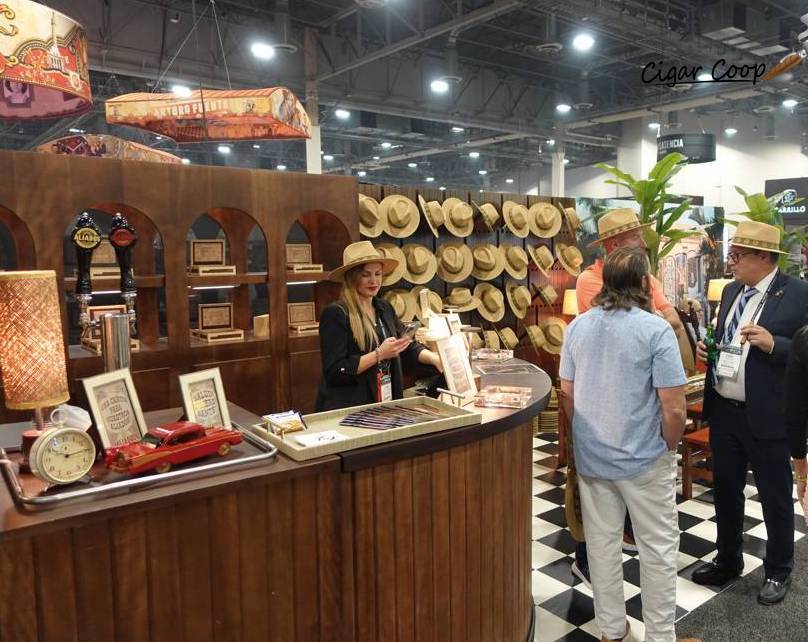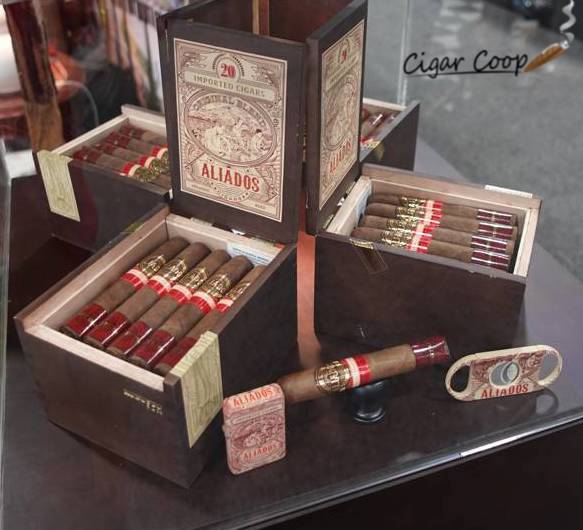 Interview with John Mailander, Oliva Cigar Company
Due to age restrictions, you will need to click on Watch on YouTube to view this content.
Product Reports