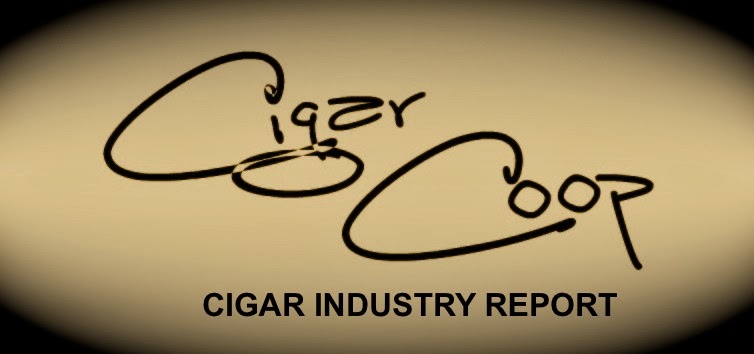 The Cigar Industry Report is a one stop place to catch up on the activity here at Cigar Coop and Stogie Geeks. It is a combination of our news reports, cigar reviews, and assessment updates we do throughout the week. We will also recap what happened on our Stogie Geeks show. Finally, each week we will look back at Cigar Coop history. Look for this report every Saturday morning at 8am Eastern time.

Cigar Industry Report: Volume 4, Number 11 (Edition 108, 2/7/15)
Feature Story: Casa Fernandez Introduces 8 x 80
While the 80 ring gauge cigar is nothing new, going the 8 x 80 route hasn't been done by a major manufacturer. This week, Casa Fernandez announced the JFR Lunatic – an 8 x 80. This cigar will have twist in that it will have a belicoso tip, thus providing a tapered end to draw on the cigar. Casa Fernandez has been a pioneer in this area. The company introduced the first 7 x 70 by a major manufacturer with the JFR back in 2011.
News and Previews
Legislative News
On this date February 7th…