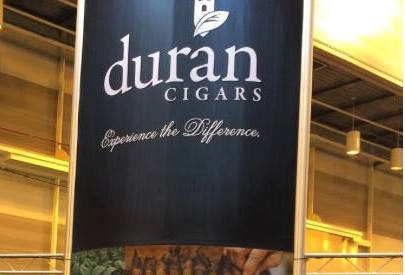 The 2015 IPCPR Trade Show marks the third one for Roberto Pelayo Duran's company. After launching three new lines last year, the company made some strategic moves personnel wise to deliver the message about Duran Cigars. At this year's trade show, much of the focus was around line extensions and branding.
The big news was the branding. As we reported a few weeks ago, the company is now being referred to as Duran Cigars (instead of Roberto P Duran Cigars). While it has started to make its way into marketing material, the IPCPR Trade Show marked the big unveiling of this name.
Personnel-wise, the company hired industry veterans Miguel Schoedel to be the National Sales Manager and Jack Torano to handle Marketing, Public Relations, and Sales – both of whom were present at the Duran Cigars booth. On the production end, the company has brought in Cristano "Santo" Cardenas as its Master Blender to work down at its Nicatabaco factory.
While Cardenas was not at the show, his first creation was proudly on display, the Roberto P Duran Signature Santo Cardenas Edition. This is a 7 1/4 x 57 salomon in which Cardenas tweaked the Roberto P Duran Signature. Each cigar is packaged in an individual coffin that is numbered and hand-signed by Cardenas. The coffins are packaged five to a box with a total of 3,000 coffins made.  Each cigar was personally rolled by Cardenas.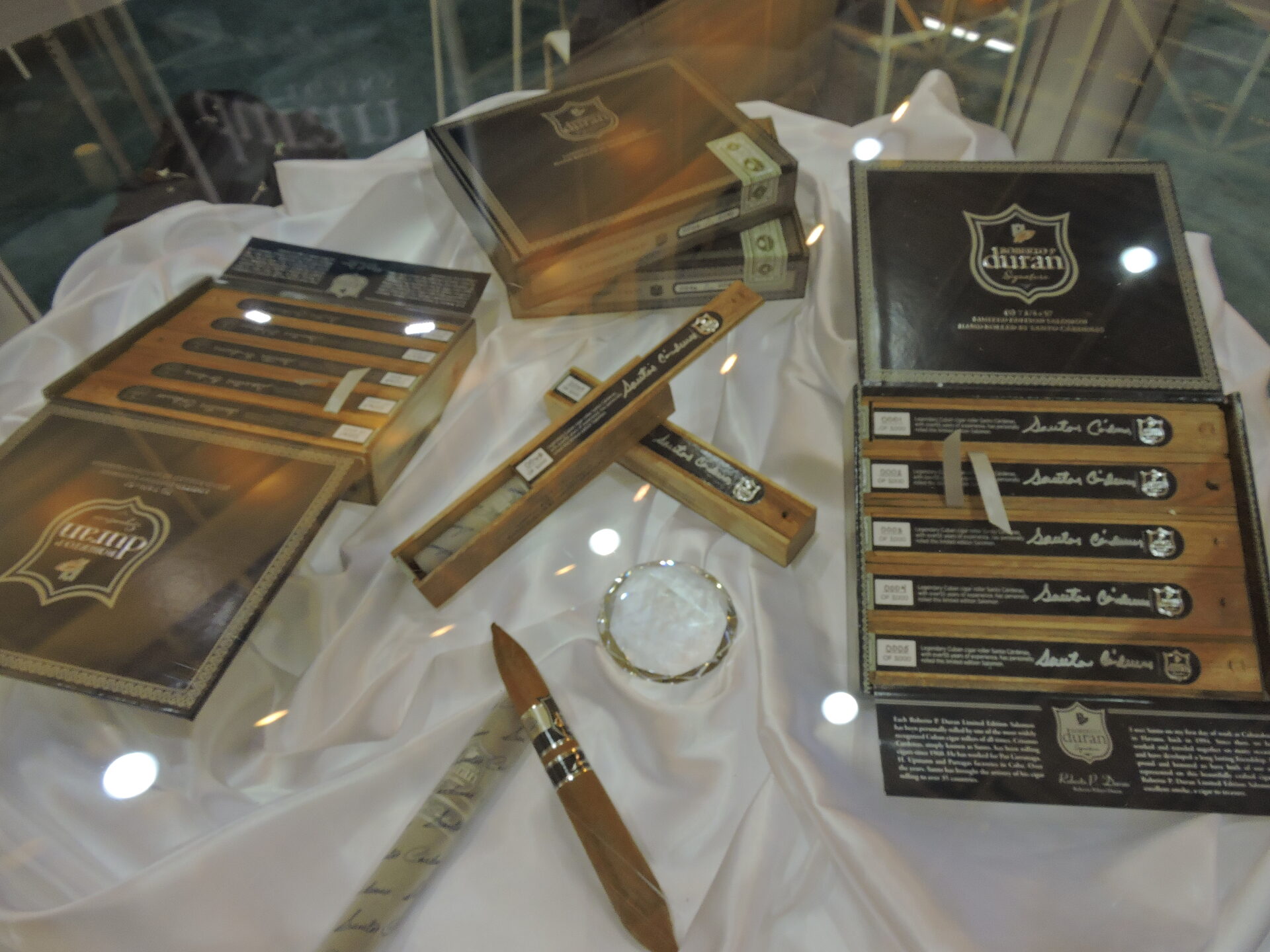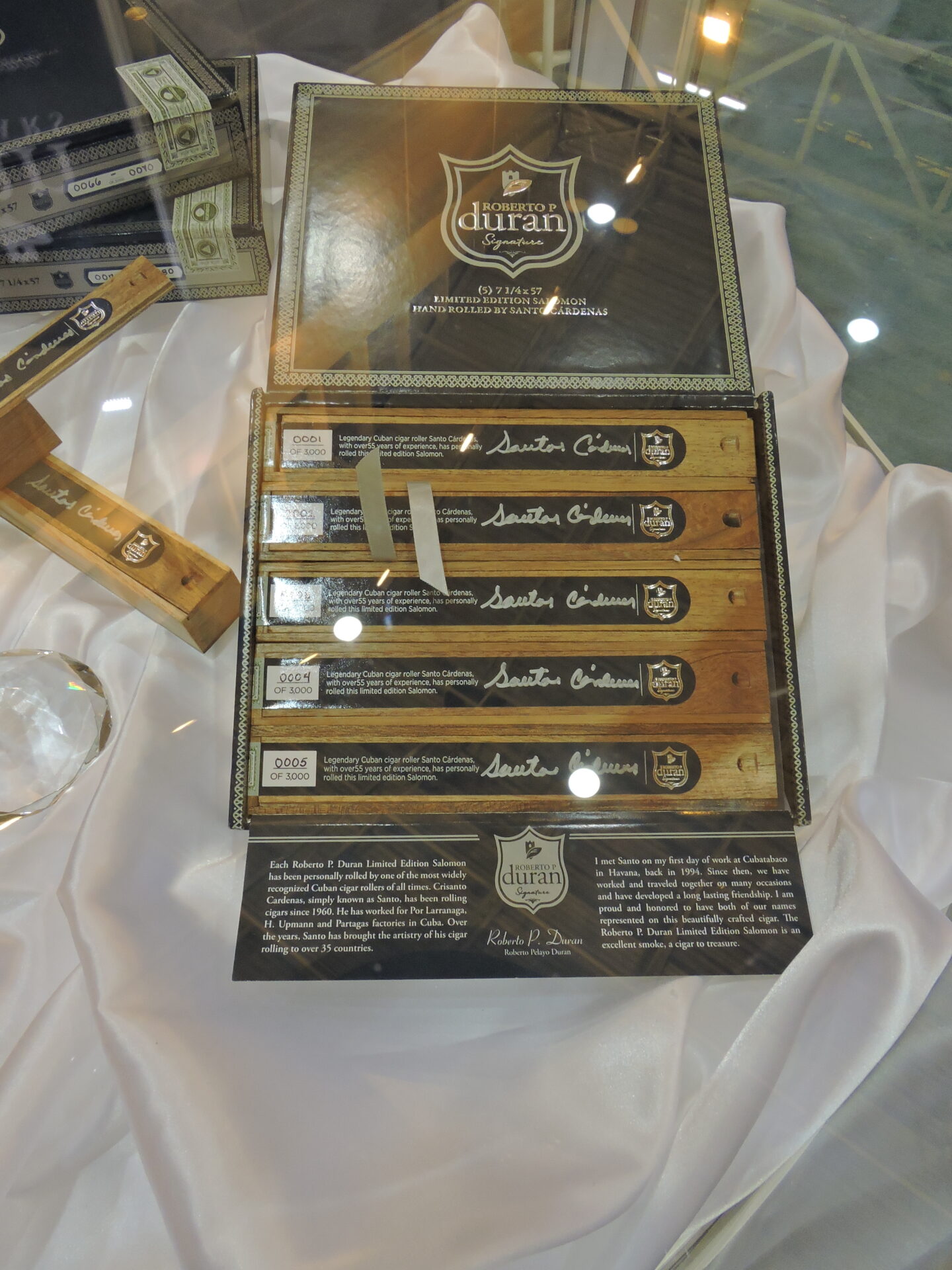 The company also unveiled a new bundle opening calle Nicatabaco Factory No. 2. It will be packaged in 20 count cellophaned bundles. Nicatabaco is also the name of the company's factory in Nicaragua.
Meanwhile some other rebranding has been taking place. The Roberto P. Duran Premium line has now been renamed Roberto P. Duran Signature line. The Neya F8 cigar is now getting a secondary band to differentiate it from the Neya Classic. The name "Duran Cigars" now also appears on the band.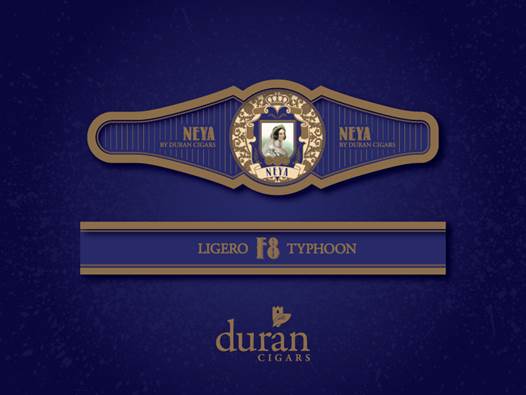 New sizes are coming across many of the lines. In addition to the Santos Cardenas Salomon, the Roberto P. Duran Signature has added the Puntica – a 4 3/4 x 46 vitola that will be offered in 3 packs.
The Neya F8 line has added four new sizes: Patriot (5 x 52), Loyalist (6 1/2 x 54), Gringo (5 x 58), and Big Jack (7 x 70).
Line extensions are also coming to Azan. The Azan Premium White line will see the addition of the the 6 1/2 x 52 Toro de Luxe. The Azan Burgundy line has a the 5 7/8 x 52 Toro added to it. Finally, the Azan Maduro Natural line will see the addition of the 5 x 58 Supremo.