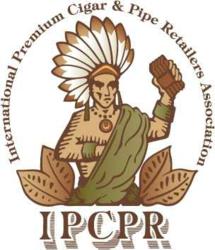 Editor's Note
For the seventh consecutive year, the Cigar Coop brand will be providing coverage of the International Premium Cigar and Pipe Retailers (IPCPR) Association Trade Show and Convention. For the past four years we have brought to you our multi-part preview series on what to expect from the show.
Last year, we streamlined the series from seven parts to five. This year, we have streamlined it a little more and will have a four part series. As we stated last year, streamlined does not mean less coverage.  We are still committed to delivering more coverage than ever – and this will be done through our on-going product reports.
Today we begin with a look at the Trade Show itself and what to expect.
What is the IPCPR?
IPCPR stands for International Premium Cigar and Pipe Retailers. It is an organization for tobacco retailers and represents the interest of the tobacco retailers.  Previously, the organization was called RTDA (Retail Tobacco Dealers of America) until it was renamed in 2007.  By definition:
The International Premium Cigar & Pipe Retailers Association is the oldest, largest and most active trade association representing and assisting retail tobacconists. IPCPR members include retail stores throughout the world selling tobacco products and accessories (premium cigars, tobacco pipes, loose tobacco, cigar and pipe accessories and gift items) as well as manufacturers, distributors and service providers of high quality merchandise.
What is the IPCPR Trade Show and Convention?
It is an annual gathering that provides an opportunity for cigar industry to showcase and sell products to cigar retailers. Typically cigar manufacturers will use this event to launch and showcase their latest products. Often "show deals" will be provided by manufacturers to provide incentives to buy product.
In addition there are a series of educational seminars and social networking events.
Because this is a retailers' organization, the Trade Show and Convention is an event geared specifically for retailers. All attendees must be members of the IPCPR.
The 2016 show is the 84th edition of this event.
When and where is this year's Trade Show and Convention?
After the show shifted to New Orleans for 2015, the IPCPR Trade Show returns to Las Vegas Nevada. This is the fourth time in the past six years it has been in Las Vegas (2011, 2013, 2014, 2016). There is a multi-year agreement to Las Vegas through 2018.
July 24-28, 2016
Sands Expo/Venetian
Las Vegas, Nevada
What are the big changes this year?
Education is going to be a big focus of this year's trade show. With FDA regulations set to go into effect on August 8th, there will be seminars to educate retailers on the trade show (See "What is the agenda?" section).
2016 sees an increase in the seminars offered compared to  years. This year's slate of seminars include three lunchtime seminars (one per day with the exception of the final day) that will be held directly on the trade show floor.
This year, IPCPR held a contest called "Inside the Box" where they awarded a consumer a trip to the trade show. The essay focused on "Why would you like to attend the IPCPR Annual Meeting" This year's winner was Ryan Akins.
Finally, this year IPCPR is awarding $10,000.00 to a retailer who is present at the show the last day as an incentive for people to stay at the trade show.
What is the agenda?
July 24th
As in previous years, the first day of the IPCPR Convention focuses on Educational Seminars. For the most part, these are typically geared at the retail community.
10:00 AM – 11:30 PM: Manufacturer Seminar/The FDA – for IPCPR Manufacturers

1:00 PM – 2:00 PM: Lessons From Retail Titans

2:30 PM – 3:30 PM: Engaging Empoyees; Improving Performance

4:00 PM – 5:00 PM: Living with the FDA – A Seminar for Retailers

5:00 PM – 6:00 PM: Government Affairs Strategy

6:00 PM – 10:00 PM Cocktail Reception
July 25th
The IPCPR Annual Meeting and Breakfast will Jon Taffer from the show Bar Rescue. It is also anticipated IPCPR will issue its "step up" awards to the retail and even manufacturer community. This is followed by the traditional opening of the Trade Show.
8:00 AM – 10:00 AM: IPCPR Annual Meeting and Breakfast

10:30 PM – 5:00 PM: Trade Show Opens with early 9:30 AM access to those who make PAC Donations

12:30 PM – 1:30 PM: IPCPR Lunch Time Learning Series – Shockproof: How to Hardwire Your Business for Lasting Succes
July 26th
8:00 AM– 10:00 AM State Association Breakfast Meeting

10:00 AM – 5:00 PM Trade Show Open

12:30 PM – 1:30 PM: IPCPR Lunch Time Learning Series – Cigar Manufacturer Panel moderated by Cigar Aficionado featuring Carlito Fuente of Arturo Fuente Cigars, Pete Johnson of Tatuaje Cigars, and Rocky Patel of Rocky Patel Cigar
July 27th
10:00 AM – 5:00 PM Trade Show Open

12:30 PM – 1:30 PM IPCPR Lunch Time Learning Series – Retailer Best Practices featuring John Anderson (Drapers/Civil, D.C), Abe Dababneh (Smoke Inn, Florida) and Dave Garofalo (2 Guys Smoke Shop, New Hampshire) and moderated by Michael Herklots of Nat Sherman

7:30 PM – 10:00 PM IPCPR Cigar Bash – featuring Eddie Money
July 28th
12:30 PM: $10,000 Grand Prize Giveaway
What about dwindling attendance?
There are some mixed reports on the numbers from 2015's IPCPR Trade Show. Looking at attendance based on those who our retailers, our feeling was attendance was down. On the other hand, when I talked to manufacturers, many acknowledged less sales traffic, but higher sales volumes. The feeling was most of the "tire kickers" stayed home and the serious buyers came to buy – despite the factors above.  We summarized our feelings on what happened with attendance last year in our 2015 IPCPR Post Game Report.
The return to Las Vegas seems welcome to most people we spoke to. However, the storm clouds of FDA could have an impact on retailer attendance at the trade show. Given some of the retail community has not been happy with the cigar industry's overall response to the FDA, that could impact attendance.
Often a concern has been low attendance for the final day of the show – which is actually a half-day. This is why the $10,000.00 prize is being offered to those who are present the last day.
Last year, the IPCPR introduced "Cigar Bash" where the band America provided a concert to attendees (yes, you could smoke at the event). This year, Cigar Bash features rock musician, Eddie Money. The idea with the Cigar Bash was meant to transform the IPCPR Trade Show into more of an "event".
Finally, there are companies that will offer cigars that are only available to retailers who actually go to the show. This author's feelings are that this is more of a way to reward those who attend the show as opposed to providing incentive for retailers to come to the show.
Will there be smoking bans?
Unlike last year, where the 2015 IPCPR Trade Show had to deal with a comprehensive smoking ban in the City of New Orleans, Las Vegas does offer more options to smoke.
In previous years Casa Fuente, En Fuego (off the strip), Rhumbar (Mirage), Andre's (Monte Carlo) and the Venetian / Palazzo (lounges) have provided after-hour gathering places to for attendees to smoke. This year, there is a new Davidoff of Geneva Bar and Lounge located at the Fashion Mall and a Montecristo Cigar Lounge at Caesar's Palace.
It is worth noting that the smoking policy at many hotels is getting more restrictive, particularly hotel rooms. This is something we have seen implemented at MGM Resorts properties.
What about the booths?
Some are very simple with a table and a chair or two, others are elaborate.  This really gives the trade show its own signature.
IPCPR gives awards to small, medium, and large sized booths each year.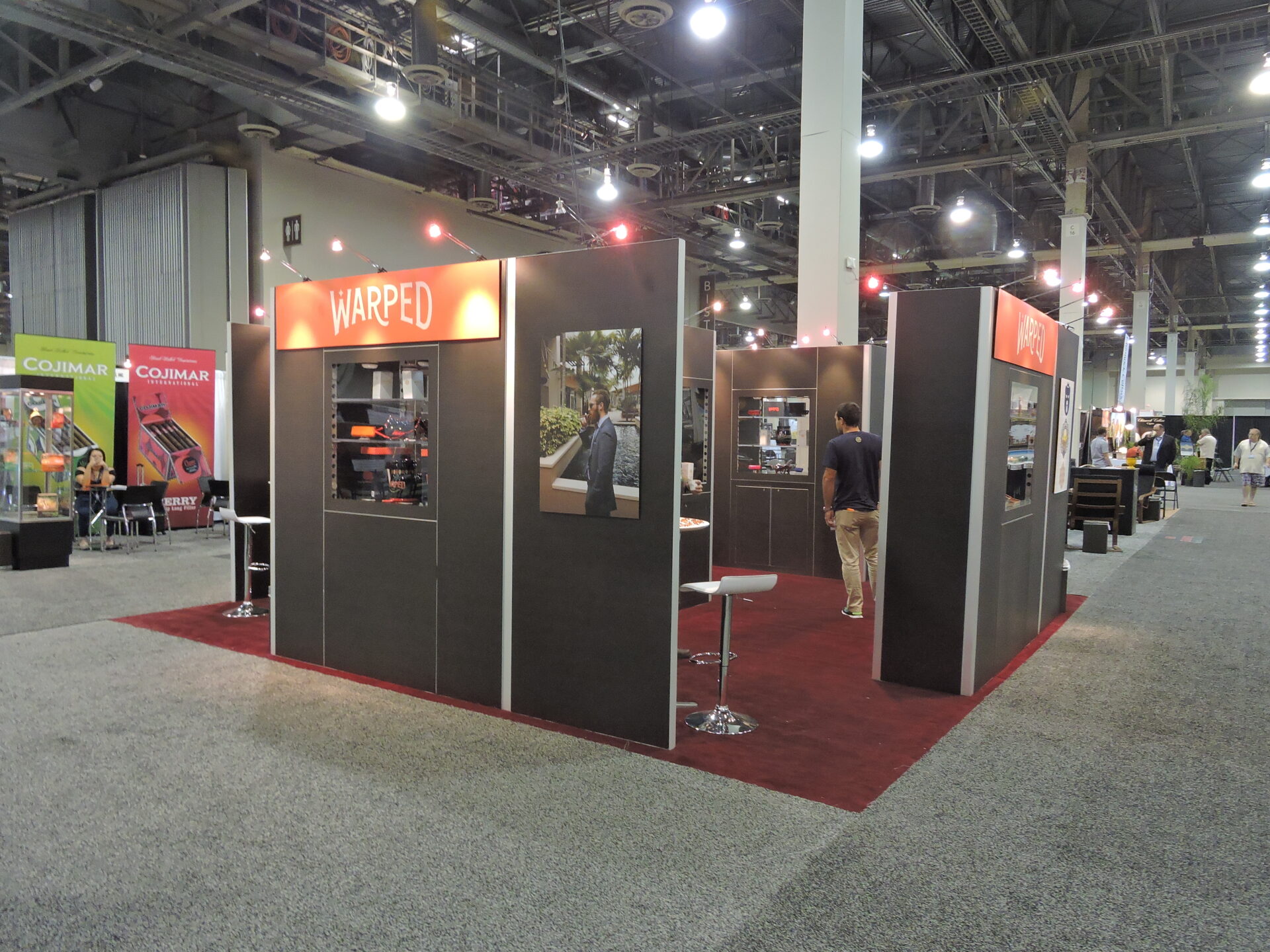 Can anyone go to the trade show?
No, it is not open to the public.  It is only available to IPCPR Members with the exception of the "Inside the Box" contest winner.
In 2013, IPCPR considered a Consumer Day. It was quickly defeated. As much as we know consumers want to come (the trade show floor a great thing to see), it just wouldn't work. We gave our thoughts here on we felt this was the right decision.
How is Cigar Coop Going to the show?
We are considered Internet Media members of IPCPR and have credentials to cover the trade show.
Isn't there friction between the IPCPR and Internet Media?
This is a candidate for the longest soap opera in the history of the cigar business.
As we have stated in the past, we consider this more of a few isolated cases with specific media outlets. We have covered the show for six years and have had a positive experience each year. We have been welcomed each year, and we appreciate the support IPCPR has given us.
How does Cigar Coop cover the IPCPR Trade Show?
Our approach is different than most. Many media outlets / bloggers focus on video interviews and booth coverage. We've done some of both in the past, but ultimately we believe the product coverage should be front and center. The most exciting thing is learning about all the new cigars – and that will be what we do.
We recommend sites like Cigar Federation, Cigar Dojo, and Stogie Review. These sites have historically done the best job as to what its like to be on the show floor through video coverage. In this author's opinion, it's the next best thing to being at the show.
Typically, our coverage is divided into three parts: Pre-Game (information received before the show), Show Floor (the important information breaking from the show), Post-Game (recapping information received from the Show). As we mentioned earlier this month, we expect this to be more challenging because of the pending FDA regulations.
Isn't Media There for Free Samples?
This is the other big soap opera.
First up, many retailers still believe media is there for free samples. As we discussed last year, it is a considerable cost to go to an IPCPR Trade Show. Free samples don't nearly cover the time and resources (hotels, planes, time off from day jobs) texpended.
In addition to Cigar Coop / Stogie Geeks, many online media outlets also invest considerable time and money to come to IPCPR and while free samples help offset some operating costs, it is not a driving factor for any of these outlets being there.
The IPCPR has a policy that does not allow online media to ask for samples. This is a policy that I have stated is dated and not in-line with other industry trade organizations where online media is present. While there is some question if free samples will be allowed at the trade show under the new FDA regulations, we do feel if samples are allowed, IPCPR needs to change this policy for future shows. While we disagree with the policy, we have also complied with it.
Will Stogie Geeks be broadcasting from the Show?
The answer is No. Because our goal is to deliver in-depth product coverage, that will be our focus and it focused best by pounding the pavement of show floor. We have plenty of opportunities to bring conversations with industry personalities throughout the year – and find our regular show a better forum to do that. We will once again have our IPCPR Post Game Report as well as use Stogie Geeks News for discussion.
What will the Cigar Coop IPCPR Pre Game Series be like?
7/10 A Preview of the Trade Show
7/17 The Trends to Watch
7/22 Predictions for the Five Hottest Cigars
7/24 Around the Show Floor