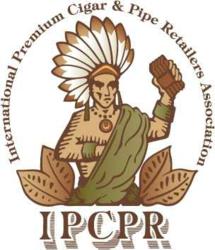 Editor's Note
For the seventh consecutive year, the Cigar Coop brand will be providing coverage of the International Premium Cigar and Pipe Retailers (IPCPR) Association Trade Show and Convention. For the past four years we have brought to you our multi-part preview series on what to expect from the show.
Last year, we streamlined the series from seven parts to five. This year, we have streamlined it a little more and will have a four part series. As we stated last year, streamlined does not mean less coverage.  We are still committed to delivering more coverage than ever – and this will be done through our on-going product reports.
Today we continue this series with a look at the industry trends to look for at the 2016 IPCPR Trade Show. While I don't think an hour will go by at this year's trade show without someone uttering the letters to an attendee "F D A", I think the pending regulations will most certainly have an impact on the trends. These trends look at things from not just a tobacco perspective, but from an industry and even trade show perspective.
1. Quantity
Simply put, there will be more product. We've already started to see it with a large amount of product announcements. The reason is because companies if a product is introduced to the market before the August 8th regulations take effect, then they have two years to get approval from the FDA. If the product is successful, then most likely they will submit an application for approval. If not, it will most likely disappear from the market.
During this month's Editor's Corner, I laid out three categories for cigar companies that I referred to as "the 3 Ps". These categories refer to how a company will approach this year's IPCPR Trade Show in light of the pending regulations. The three categories are: "Patience", "Panic", and "Punt".
Patience: This is the category where companies are trying to stay as close to "business of usual". They are not deviating all that much from their business plan – although to some extent, there still may need to make adjustments due to existing in the new world order of regulation.
Panic: This refers to the companies that are making huge adjustments to their business plans. It is in this category where a company may attempt to get a large amount of product out so that they may take advantage of the two year window to file for SE.
Punt: These are the companies that are not going to IPCPR Trade Show or may look at shutting down.
Those companies that are in the "Panic" category and some companies in the "Patience" category will be the ones who contribute to the increase in product quantity have an impact at the trade show.
Some Now, Some Later:  With the rush of new products, I expect some manufacturers to offer some of the new products in a more limited capacity with subsequent and deeper production runs coming later.
Tougher Sell: While the manufacturers and brand owners are increasing what will be available, the amount of available retail shelf space isn't going to change all that much. The result is some retailers might not take the chance on new product like they have in the past. This will be more of a problem for smaller manufacturers. Because the bigger manufacturers, can offer discounts, they will have an advantage here to move some of the newer products.
Will You Be Here in Two to Three Years?: This will be a question asked by many retailers to manufacturers and brand owners. Namely, retailers may less likely to place a show order with a manufacturer because of  fears the manufacturer's product may not receive FDA approval. While I think this becomes a bigger problem next year, there is no doubt the question will be asked many times (especially to smaller manufacturers) this year.
Longer Wait Times at the Busy Booths: With more product, its going to require more time the brand sales and marketing teams will need to spend with a retailer. Expect appointment times to back up somewhat.
Booth Displays: Many times the booths the manufacturers and brands use to display product are used from previous years. Usually the booth is planned out to support the amount of product being rolled out. With some companies changing business plans, there could be challenges in displaying products – old and new.
Not all Samples will be There: Despite the fact that the product will need to be on the market by August 8th, there probably will be some product where no samples are available. This is not a new problem, but one that will be amplified.
Incomplete Packaging: Box construction is something that often pushes end dates, so it won't be a surprise if there is product not being showcased in its final packaging. This is also not a new problem, but one that would be amplified.
As for quality issues that could result with factories now taking on more production versus the capacity they can handle, that's a post IPCPR issue to address.
2. San Andres Down / Connecticut Shade Up
Every year there seems to be a dominant wrapper. Last year, the perception was that it was a big year for San Andres wrapper. There was also many who felt that 2015 was a big year for Connecticut Shade. As mentioned in the 2015 Year in Review it was more of year of high profile Connecticut Shades as opposed to a large number of Connecticut Shades.
Taking FDA out of the equation, 2015 was going to be a big Connecticut Shade year no matter what. There were many companies that had Connecticut Shade products in the pipeline well before the Deeming Regulations came down. These companies include Duran Cigars (Azan Blue), MoyaRuiz (La Jugada Claro), and Espinosa (Espinosa Crema) are just some examples.
Things do seem to come in cycles at the trade show when it comes to product trends. It seems like just yesterday that 2011 was the Year of Ecuadorian Connecticut.
At the same time, relatively speaking, there probably will be less of a percentage of San Andres wrapper cigars. Back in late 2014, when the San Andres boom starts, Nick Melillo told us on Stogie Geeks that shortages in Brazilian Mata Fina for maduro was actually a driving factor leading to more demand for San Andres.  Now this year, we've heard from a few manufacturers that it has been more challenging obtaining San Andres wrapper. Thus I wouldn't expect San Andres to be the big trendy wrapper this year, but at the same time I don't expect it to disappear any time soon.
3. The Last Stand for Some Vitolas
One byproduct of the cigars that fall under regulation is we could start to see several vitolas fall out of the U.S. market that are not the better selling ones. In other words, expect to see more Toros and Robustos and less Churchills, Lonsdales, and Lanceros.
In terms of what this means for an IPCPR trend, if the regulated market has the crippling effect on the industry many think; then at this year's show we could be seeing the last of many sizes.
The issue is this. Companies are going to be required to get FDA product per SKU (which differs from vitola to vitola in a blend). If a company is going to file for approval, they are going to be more likely to file for approval for a size that is going to maximize the return on investment (ROI). Therefore the sizes that sell will probably become the first candidates to file for FDA approval. Those that don't sell could fall off the market.
Gordos (6 x 60) and Super Gordos (which I call anything above a 60) are going to present an interesting dilemma. It's post the predicate date when many of these products were introduced to the market. The question will become, how many of these really did sell well and are they good candidates to remain on the market.
Lanceros and salomons are produced in smaller volumes. Both are labor intensive, but lanceros do satisfy a segment of the cigar marketplace. Salomons require a high skill level to produce.
My gut tells me no size will become extinct, but this will be the IPCPR Trade Show where the most choice is offered size-wise.
4.Price Increases
This was a similar trend last year, but it takes a slightly different spin for 2016.
First tobacco and labor costs will be cited as part of the reason, but the regulatory drivers are no doubt driving things here.
Last year, I felt that FDA's "Option 2", which had a proposed $10.00 minimum was playing a role in increasing prices. This year, there is no Option 2, but there arecosts of filing for FDA approval for the products falling into the period between February 15, 2007 and August 8, 2016 that cigar companies will need to absorb. On top of that are User Fees (which won't take effect until 2017), which are essentially a tax used to fund the FDA regulatory costs are also now a part of the new world of regulation.
The actual cost increases will vary on a case by case basis. I'm guessing $0.25 to $0.50 per cigar is a ballpark number. But perhaps what is most interesting is what is being introduced at the show. For example Brand X, Vitola Y may be priced at $7.49.  My question is what would that same cigar had been priced at if there was not a a looming threat of regulation?
Some companies have announced price increases, some will announce pre and post IPCPR.
What makes things most impressive is Nick Perdomo and his company's stand on holding firm on pricing while continuing to absorb SCHIP.
5. No Return to the Oldies Yet
With the predicate date / grandfather date currently set at February 15, 2007, it is anticipated there will be a push to market products that are eligible to be grandfathered. Specifically, those products must have been marketed on the date of February 15, 2007.
I think there will be some of this at the trade show. For example, as a part of the re-launch of Torano Cigars with General, Casa Torano will get a push. However I think this year is going to be more about the new products, getting them to market before August 8th – and I think the trade show will reflect that.
—-
What will the Cigar Coop IPCPR Pre Game Series be like?
7/10 A Preview of the Trade Show
7/17 The Trends
7/22 Predictions for the Five Hottest Cigars
7/24 Around the Show Floor