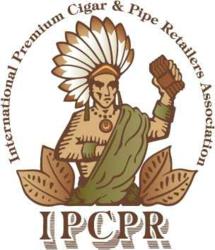 While we have covered the trade show for the past five years, we really haven't done an appropriate "wrap up" or recap on Cigar Coop. Thus, this year, we present the first "Post Game" report.
This won't put a close to the 2015 IPCPR coverage. Our product-centric coverage will continue over the next week or two. However the post-game report will talk more about the show itself and the impacts to the cigar industry.
For the most part, I based this recap on the many questions I've gotten via email, text, or face to face.
Was attendance down and if so why?
There are some mixed reports on the numbers, but typically the attendance number that is looked at is from the retailer perspective. Our feeling is the retailer attendance was down. One IPCPR source told us they did expect less people as the show was in New Orleans as opposed to Las Vegas. From talking to folks who did not go to the show, there were several factors that played into this:
Show specials continue to be offered outside the trade show. These are deals to incentivize retailers to purchase. When the same deals are offered outside the show, some retailers question the need to be at the show.
The winter of 2014-15 in the Northeast was very hard. Many retailers are small operations and felt leaving their shops during a peak summer month time was not in the best interest.
The show started on a Saturday. Many retailers told me they didn't want to leave shops on a Saturday because its their busiest retail day. Some did fly in Sunday and flew right back out Monday night.
Hotel costs: While IPCPR did secure some nice discounts, the perception was prior to the show, the hotel costs were higher in New Orleans than Las Vegas. Some retailers told me when they saw the higher rates, they made up their minds not to come before the show.
The unknown factor of the impact of the New Orleans Smoking Ban played somewhat a role, but I think its minor compared to the other factors.
Crime also played somewhat a factor, but only heard this from one retailer I talked to
On the other hand, when I talked to manufacturers, many acknowledged the drop in attendance, but many reported high sales volumes. The feeling was most of the "tire kickers" stayed home and the serious buyers came to buy – despite the factors above.
How did the New Orleans Smoking Ban impact things?
It did, but not quite as bad as I (and many other people) thought. There were no issues smoking on the show floor once the trade show opened. You could note smoke in the convention center lobby,but this was also the case in Las Vegas and Orlando. I did hear you could not smoke not smoke during booth setup, and there was some grumbling by the manufacturers and brand owners.
After hours smoking was more challenging, but not impossible. In fact, it was better than I expected, but still not ideal. here were some places that had private venues. IPCPR did secure some locations. Many areas were outdoor smoking areas and the heat and humidity (which were both high) made this a less than ideal experience.
The IPCPR deserves a lot of credit here. This was a difficult situation and IPCPR mitigated the impacts very well.
How did IPCPR do this year and what would you improve on?
Overall, I thought it was a well-executed show by the IPCPR. It had been five years since the show went to New Orleans, but overall it seemed like everyone was prepared. While I did not make the Cigar Bash, the feedback I heard was very positive. Many liked the fact they could smoke during the America concert. Cigar Bash was a great way to transform this from a trade show / seminar feel to more of an overall event feel. This can be built on for next year.
I'm not sure if IPCPR can address the show specials problem, but if they could, I think it would help enormously. I also highly advise not having a show day fall on a Saturday. Orlando had this same issue in 2012 and my perception was that is was a problem then.
What were the big stories on the floor?
Obviously, the lower attendance was talked about quite a bit. In terms of manufacturers, the big story we felt was still the whole Hirochi Robaina / Cubanacan / La Palina / La Corona situation. There were questions on how Swisher International would effect the vibe at the Drew Estate booth, but as we reported, this appeared to be business as usual.
Of the big three companies, Davidoff maintained its large booth presence. There was a noticeable decrease in the size of both the Altadis and General Cigar booths. One has to wonder if this could be a sign of things to come in upcoming trade shows.
There is more of the trend of shared booth space. We saw Viaje combine with PDR Cigars. We also saw Foundation Cigar Company join the booth with Casa Fernandez and Illusione – who were already sharing. Cesar Cigars was sharing with El Cedro. Debonaire and Topper also teamed up again. Espinosa had a host of companies in its booth space.
What was the big story outside the floor?
It was the smoking ban, but it took new life as one of the major brand owners found himself embroiled in a little bit of controversy – in this case it was Rocky Patel. While we were not there, we heard various reports of this.  Patel was a guest on the 7/25 edition of Cigar Dave and pretty much confirmed everything we heard. We recapped the highlights of what Patel said below:
On Sunday July 19th, Patel was at the Famous Door Bar in New Orleans and decided to light up a cigar.  Patel said was told first by the bartender, then the manager, and finally the owner to put the cigar out. Patel had offered to pay the fine, but the owner had said no. Patel eventually went outside where eventually he was joined by a group of smokers.  The group went back into the bar all with lit cigars in hand. A chant "let us smoke" chant ensued.  The chant overwhelmed the band that was playing. The owner finally came back in and basically conceded to the group and agreed to let them smoke.

The next night Patel was there with a group from Davidoff. The group decided to light up again. This time the police were called and escorted Patel out of the bar. Patel claimed the officer got a little rough with him as he was escorted out. From that point, Patel who was also now accompanied by a member of IPCPR indicated that the way the ordinance was written, the police did not have jurisdiction to enforce the law, only the health department. Ultimately, the police told Patel that if the owner doesn't want you to smoke there, the police could arrest you. At that point the group pointed out there was still an exception for a private party. The group then kicked in to pay the owner for the use of the space, and smoking remained for the evening
What was the biggest surprise?
There wasn't much in the way of surprises this year. The one surprise this year is that there didn't seem to be that boutique / small batch company that has come out of left field and become the darling of the show. In recent years we've seen companies like 7-20-4, Elogio, RoMa Craft Tobac, Fratello, and Warped Cigars really come into their own. This year, the "splash" boutique newcomers were Steve Saka's Dunbarton Tobacco and Trust and Nicholas Melillo's Foundation Cigar Company.  However Saka and Melillo are very well known and these companies were expected to do well.
What was the best cigar you had?
This is always a question that is difficult to answer. Most of the cigars I've received at the show have not been smoked. They deserve to be smoked on a clean palate.
However, that shouldn't be an excuse to avoid the question. Right now the leader out of the gate is Matilde Oscura. This is Jose Seijas' long awaited sophomore release with his own company, Matilde Cigars. Right up at the top of the list were Recluse Amadeus Habano Reserva, Davidoff Escurio, MBombay Mora No. 4, Esteban Carreras Black Cross, Espinosa Laranja Caixa,  and MoyaRuiz The Rake – but those were all smoked prior to IPCPR.
What about the "five hottest cigars"?  Were there any others?
If you missed "the list" published just before the show, here it is again:
We will leave it to our readers on how well we scored with these selections, but we think we were pretty close. Since the article was written, there were two cigars in particular that seemed to garner a lot of buzz and probably would have been candidates to make this list. These are the Drew Estate Undercrown Shade and the Montecristo 80th Anniversary. A.J. Fernandez's Enclave was also an excellent cigar and a huge success as the samples ran out very quickly.
Which company / brand had the best show?
While we don't have the actual sales numbers, it's hard to argue with the selection of Altadis USA. They launched two cigars that sold out on day one – Henry Clay Tattoo and Montecristo 80th Anniversary. While they were limited releases, they still sold out and contributed to what was a very busy booth all week. They also won the booth award for best large booth.
Did you see everybody?
The answer is no, but we would have liked to. Since our coverage is product centric, the focus was on the new products – especially those that were unveiling products for the first time. Next year, we are in the planning stages to bring additional resources to the show to cover it, and we can address going wider next year.
We focus less on the brand owner interviews. As Cigar Coop, we tried this in 2012, and really found it challenging to do it right. It takes a lot of time to setup and break down, and there is often a lot of distractions in the booth to pull this off. Now that we have a podcast with Stogie Geeks, we provide a forum to do the in-depth and short interviews much more effectively – and you will see plenty of post IPCPR interviews on Stogie Geeks. We made three exceptions. We did interview Hans-Kristian Hoejsgaard, CEO of Davidoff as IPCPR was the only time this could be done. We filmed Boutique Blends President Rafael Nodal's briefing to the media – as this is something we have done every year. We shot a short video with Brian Chinnock just after he won an award for best booth – and the video provided a better way to capture this.
Two way communication of press information was a big factor who we covered and visited at the trade show – these manufacturers and brands were given priority. We are very grateful to those manufacturers and brand owners who have supported us over the years and if we missed you, we apologize. We value those relationships, and you can be sure you will be extended an invite on the Stogie Geeks show.
How about online media and the IPCPR?
This was our sixth consecutive year covering the show. Cigar Coop / Stogie Geeks is in a small minority of media outlets that have provided six consecutive years of coverage, so we think we've seen it all. I'm happy to report that once again, our media brands had a very positive experience – as we have had each of the five previous years. I've always felt this so-called "friction" were isolated cases and not an on-going war with the online media. Things appeared to be quiet with the media for the second consecutive year.  Hopefully this topic is finally put to bed – it's a soap opera which doesn't have the nielson ratings.
Other Observations / Footnotes
Less Coverage?
Following last year's IPCPR, I was pretty vocal about some comments made that there was less media coverage of the 2014 IPCPR – and how inaccurate those comments were.
I haven't done a count of the media outlets who were there. To me the amount of online media seemed to be a little less than the 16 I saw last year. Despite that I have not seen any decrease in total overall coverage of the show. If anything the media outlets who were there continue to expand coverage.
The "Show Only" Cigars
A "Show Only" cigar is one that is only available for ordering at the IPCPR Trade Show. The cigar typically must be ordered in person. Theoretically, if you don't go to the show, you cannot get the cigar.
In general, I think there should be more of an element of surprise in terms of leaving some of the product announcements until the trade show opens. However, the "Show Only" cigars need to be promoted much further in advance. I think these need to generate some early excitement from the consumer ranks – which in turn is passed to the retailers who then have an interest in going to the show.
In addition, the promotion needs of a "show only" cigar needs to be more formally done and not teased. If this is going to be a factor in a retailer making a decision to come to the show, then more details need to be disclosed. While it was probably a cigar that sold very well, it seemed as though L'Atelier Imports annual Extension de la Racine for 2015 (ER15) was promoted more through teasers and several retailers I talked to did not even know the particulars about this year's cigar.
It's a delicate balance. On one hand, you want to leave some surprises for the trade show.  On the other hand, you want people to come to the show. However, the "show only" specials need to be promoted and promoted early.
Who wasn't there as far as Brand Owners / Manufacturers?
There were some surprises. This year Ortega Premium Cigars, Reinado Cigars, Epicurean Cigars, and Primer Mundo all did not have a booth. In terms of Primer Mundo, owner Sean Williams was still in attendance.
Next year's show?
It is returning to Las Vegas. Mark Pursell, CEO of IPCPR told Kiss My Ash Radio on July 11th it will be returning for a three year run.  There have been some reports of a five year run, but we do not have confirmation of that.