---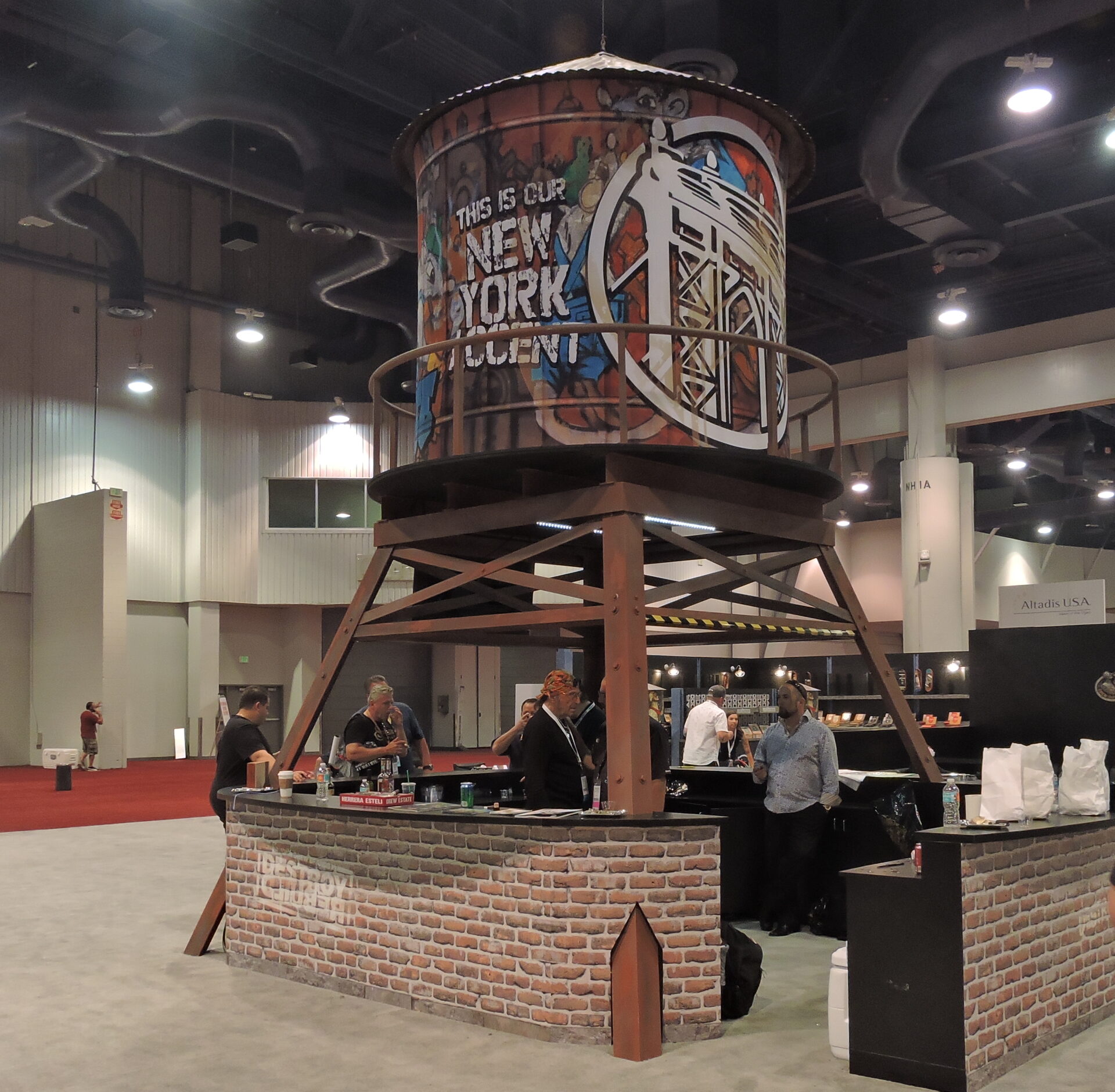 Since Swisher International acquired Drew Estate in 2014, this has been a fascinating company to cover from a media standpoint. I expected 2015 would be business as usual and that we would see bigger changes in terms of the structure of Drew Estate. There have certainly been organizational changes, but Drew Estate has remained laser-focused on one thing – innovation. Innovation has been something I think was lacking from many companies at the 2017 IPCPR Trade Show, but not the case at Drew Estate. Drew Estate's 2017 IPCPR showcased plenty of offerings that were exciting to both consumers and retailers.
Florida Sun Grown (FSG)
Over the years, I have gotten to know Jeff Borysiewicz as both a retailer and a crusader for cigar rights. Many are familiar with his Florida Sun Grown tobacco project where he added the title of tobacco grower. Borysiewicz purchased a farm in Clermont, Florida and has reintroduced tobacco-growing to the State of Florida. His tobacco has been used on projects for Davidoff, a new project coming from J.C. Newman, and the Drew Estate FSG (Florida Sun Grown) line. The FSG made its debut last year as a shop exclusive to his Corona Cigar company retail stores. At this year's IPCPR Trade Show, FSG went national. Borysiewicz was on-hand at the Drew Estate booth and now added the title of brand ambassador to his résumé.
If you have seen Borysiewicz in action at Corona Cigar or as a cigar crusader, there is no doubt of the passion he demonstrates. That passion has easily translated to tobacco grower and now brand ambassador. It was a thing of beauty to see and hear Borysiewicz talk about his Florida Sun Grown tobacco at the Drew Estate booth. Bringing some of the actual tobacco was a great touch.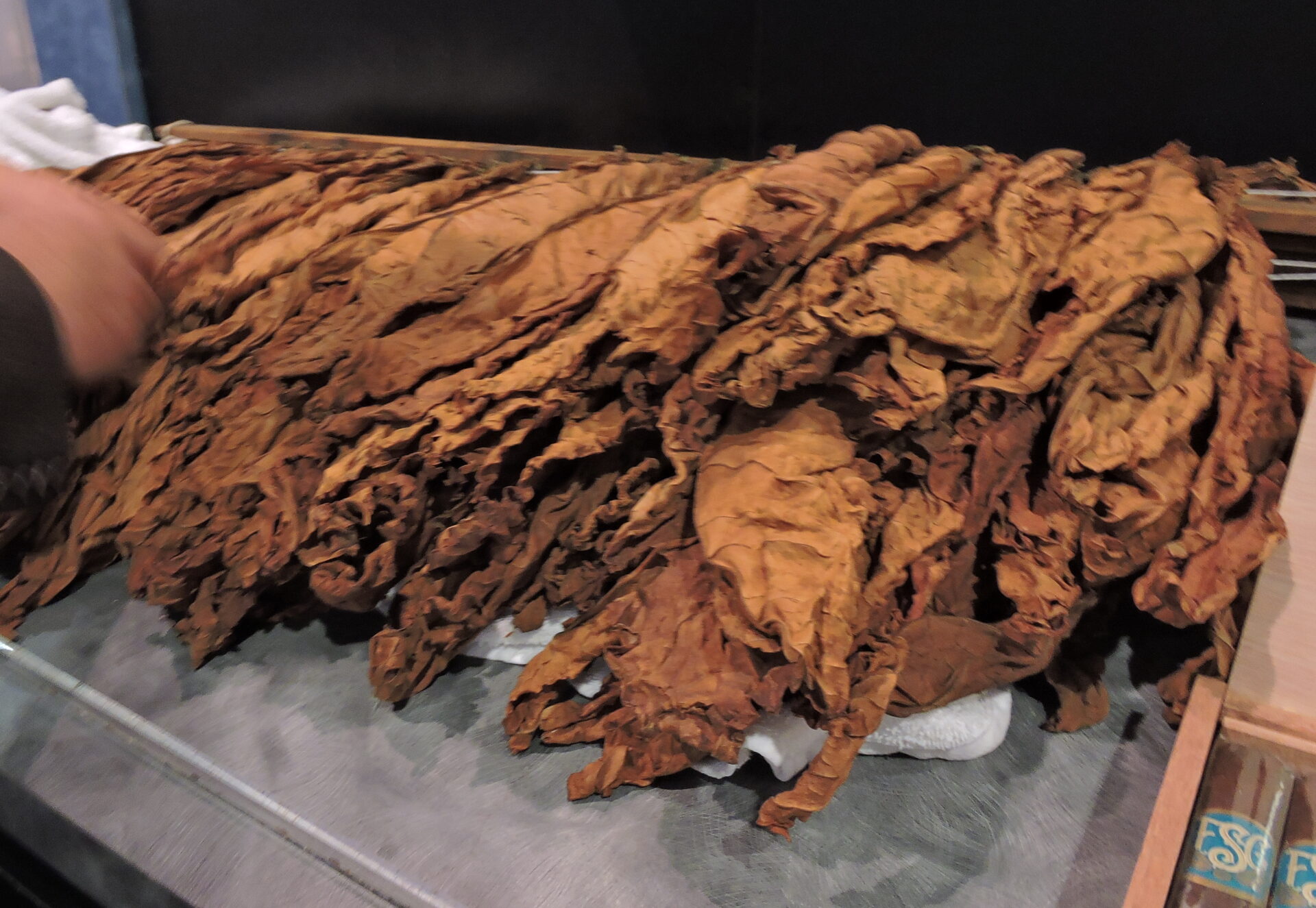 The FSG line was blended by Drew Estate Master Blender Willy Herrera. The core line uses Florida-grown Corojo in the filler with some Nicaraguan tobaccos. It also features a Honduran Habano-Seed wrapper and is finished with a Brazilian wrapper. It's available in four sizes: Robusto (5 x 54), Toro (6 x 52), Belicoso (6 1/2 x 54), and Sixty (6 x 60).
There also is a limited edition FSG Trunk Press. This is highlighted by a Connecticut Broadleaf wrapper, Mexican binder with a filler consisting of Nicaraguan, Honduran, Florida-grown Corojo, and Florida-grown Criollo. The Trunk Press comes in one size – a 6 x 54 pressed Toro.
The FSG line is being offered up to Drew Estate preferred retailers.
Undercrown Sun Grown
The Undercrown brand has become Drew Estate's workhorse. This year the company added a third blend, the Undercrown Sun Grown into the brand – joining the original Undercrown (now called Undercrown Maduro) and Undercrown Shade (the Ecuadorian Connecticut Shade wrapper offering). The Undercrown Sun Grown was also blended by Herrera.  Perhaps the most interesting thing about the Undercrown Sun Grown wasn't the Sun Grown wrapper, it was the fact that it features a Sumatra wrapper – the first time it's been used on a traditional Drew Estate line.
The blend also features a Connecticut River Valley Stalk Cut/Cured Sun Grown Habano binder and what is described as a "powerhouse" blend of Nicaraguan fillers. The company says that one leaf of extensively aged Ligero from the Nueva Segovia region along the border of Honduras was used to enhance the strength of the blend. The cigars will be available in seven sizes: Corona (5 5/8 x 46), Robusto (5 x 54), Gran Toro (6 x 52), Belicoso (6 x 52), Gordito (6 x 60), Corona Doble (7 x 54), and Drew Estate's signature "Flying Pig" perfecto measuring 3 15/16 x 60.
Pappy Van Winkle Tradition
The Pappy Van Winkle Tradition is the second release under Drew Estate's Pappy Van Winkle line. The first release, the Pappy Van Winkle Family Reserve, featured Kentucky Fire Cured barrel-fermented tobacco and was sold directly from Pappy & Co. The Tradition is a blend done by Herrera and was actually developed prior to him officially joining Drew Estate. The blend was gifted to Julian Van Winkle, President of Old Rip Van Winkle Distillery by Drew Estate co-founder Jonathan Drew. It is now being released as a limited offering.
The new Pappy Van Winkle Tradition is a more conventional blend featuring an Ecuadorian Habano Oscuro wrapper, Indonesian binder, and a combination of aged fillers from Nicaragua and the Dominican Republic.
The Pappy Van Winkle Tradition has seven sizes. Four will be available to Drew Diplomat retailers in the following sizes: Coronita (4 x 46), Robusto Grande (5 1/2 x 54), Toro (6 x 50), and Belicoso Fino (5 x 50).  In addition, a Churchill (7 x 48) size will be made available to Drew Diplomat Spirits Retailers. There also be will be two "Not for Sale" sizes in the form of Lonsdale (6 1/2 x 44) and Corona (5 1/2 x 44). The Lonsdale will be an event-only cigar for Drew Diplomat Rewards Events in October, November and December 2017. The Corona will only be available personally from Jonathan Drew and Julian Van Winkle.
This is also the most-premium offering by Drew Estate to date. Pricing ranges from $14.60 to $24.60 for the five sizes being sold.
4 x 32 Line Extensions
Drew Estate added 4 x 32 line extensions packaged in tins across its traditional and infused lines. These are packaged in ten-count tins.
ACID Krush Blue Connecticut (4 x 32) MSRP $110.00/50ct Sleeve
ACID Krush Red Cameroon (4 x 32) MSRP $110.00/50ct Sleeve
ACID Krush Gold Sumatra (4 x 32) MSRP $110.00/50ct Sleeve
ACID Krush Morado Maduro (4 x 32) MSRP $110.00/50ct Sleeve
ACID Krush Candela (4 x 32) MSRP $110.00/50ct Sleeve
Liga Privada No. 9 "Coronet" (4 x 32) MSRP $125.00/50ct Sleeve (DDRP Exclusive)
Liga Privada T52 "Coronet" (4 x 32) MSRP $125.00/50ct Sleeve (DDRP Exclusive)
Tabak Especial "Cafecita Dulce" (4 x 32) MSRP $110.00/50ct Sleeve
Tabak Especial "Cafecita Negra" (4 x 32) MSRP $110.00/50ct Sleeve
Undercrown Maduro "Coronet" (4 x 32) MSRP $110.00/50ct Sleeve
Undercrown Shade "Coronet" (4 x 32) MSRP $110.00/50ct Sleeve
Herrera Estelí "Club" (4 x 32) MSRP $110.00/50ct Sleeve
Herrera Estelí Norteño "Club" (4 x 32) MSRP $110.00/50ct Sleeve
Kentucky Fire Cured "Ponies" (4 x 32) MSRP $110.00/50ct Sleeve
Larutan "Dirties" (4 x 32) MSRP $110.00/50ct Sleeve (Famous Smoke Shop Exclusive)
In addition, Drew Estate created 250 Water Tower display units for retailers to house the tins.
Drew Estate Larutan
A big change was that the Drew Estate Natural line is being rebranded as Drew Estate Larutan in the U.S. market. This is an infused line by Drew Estate. This was a move described as "preemptive" by the company – namely because the name "Natural" is suspected of being in the U.S. Food and Drug Administration (FDA)'s crosshairs. While there was no mandate that Drew Estate change the name of the cigar, there was a feeling that names like "natural" might be targeted by the FDA in the future.
The name Larutan is simply the word Natural spelled backwards. While this is a new name for the U.S. market, the Larutan name is already being used in Europe. In addition, each vitola will now have a footer band featuring the vitola name.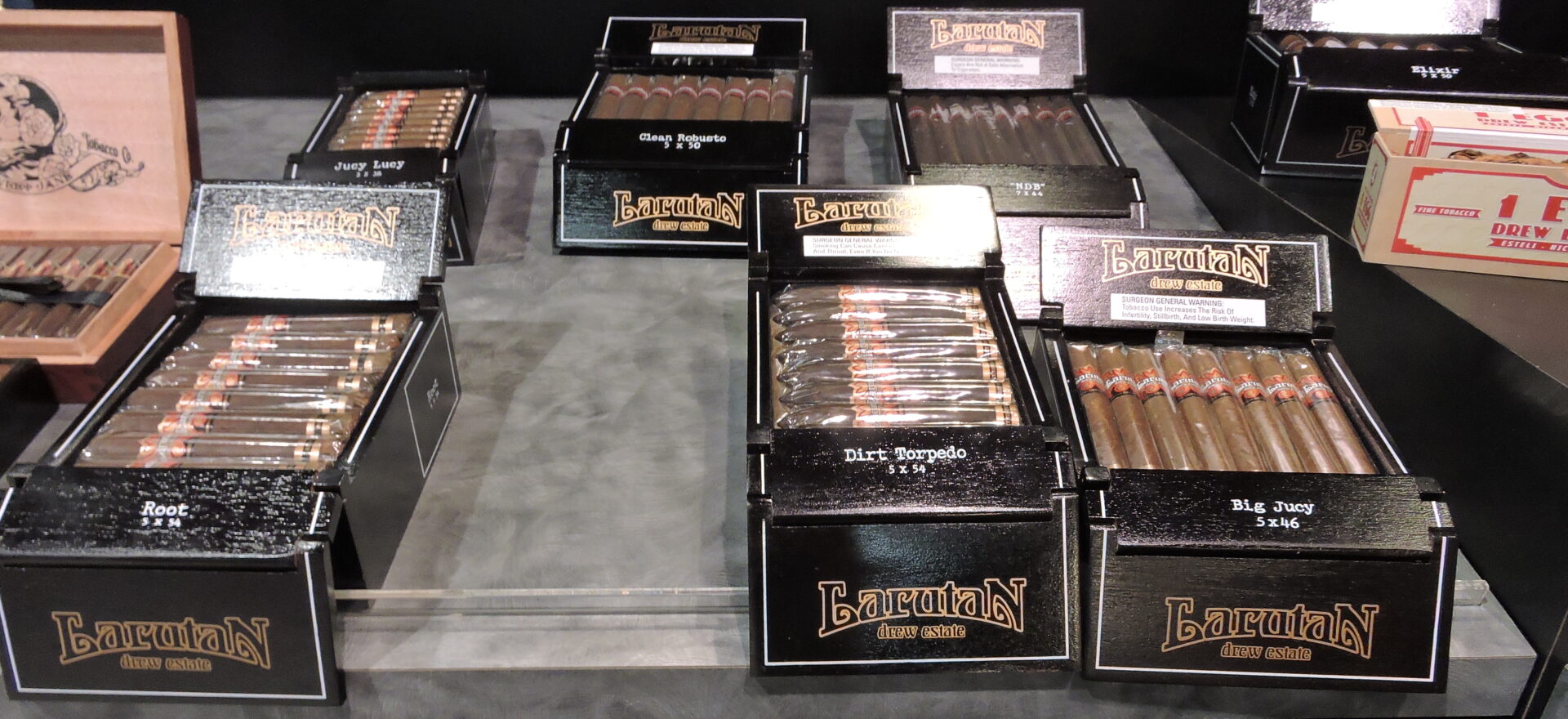 ACID Line Extensions
A pair of candela wrapped offerings were introduced to ACID with the ACID Kuba Candela and ACID Blondie Candela. As the name indicates, this will introduce candela wrapper options to the Kuba Kuba and Blondie lines.
Meanwhile, there were a couple of other extensions to the ACID Blondie line. The ACID Blondie RED introduced a Cameroon wrapper into the Blondie line while the Blondie Gold adds a spicy Sumatra wrapper offering.
Photo Credits: Cigar Coop, except where noted