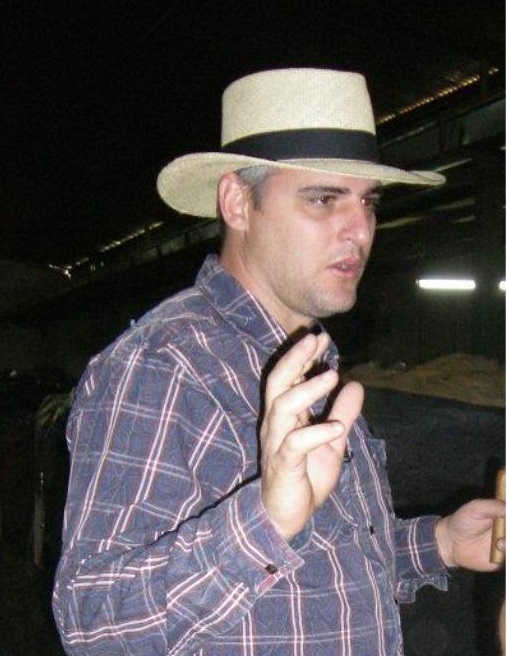 Our Person of the Year Award is awarded to a person(s) in the cigar industry that has made a significant impact, for better or for worse. This could be over the course of a year, but we also reserve the right to look at this from a lifetime achievement perspective. For 2015, the recipient is Abdel J. (better known as A.J.) Fernandez.
Many know Fernandez as the owner and master blender of A.J. Fernandez Cigars. Fernandez was selected for this year's award for the work he has done over the past year. In particular, he was responsible for three of 2015's hottest lines, the New World, New World Connecticut, and Enclave – and the impact it had on the market.
In a year that saw many prices rise in the cigar industry, much due to fears of regulation in the U.S. market, Fernandez went in the opposite direction. He masterminded the New World, New World Connecticut, and Enclave blends – delivering a product coming in at a $6.00 price point. While New World came out in 2014, it's impact was felt throughout 2015 with the other two new releases. In addition, while these lines all garnered critical acclaim, they were commercially successful as well.  From our discussions with retailers and consumers, these are cigar that were in demand, and these are cigars that were being purchased.
Fernandez also oversaw operation of Tabacalera Fernandez in Esteli, Nicaragua.  This includes his new, larger, consolidated factory and the Fernandez farms. Quality and consistency remained throughout the year.
Fernandez has been a rising star in the cigar business.  He initially built a reputation making cigars for other manufacturers and internet catalog companies. In 2010, he launched his own brand called San Lotano. San Lotano was the resurrection Cuban brand that was started by Fernandez's grandfather prior to the Cuban revolution. While San Lotano has been a huge success as a brand for A.J. Fernandez Cigars, it was the launch of the three value priced lines that put the company on a track for increased growth.  He also has continued to produce cigars for other companies including companies such as Nomad Cigar Company and Southern Draw Cigars.
Recently, it was announced that Fernandez's long-time partner, Kris Kachaturian would be retiring. Kachaturian was also a highly integral part of the company's growth. With Kachaturian's departure, Fernandez and his family are now taking company's operations going forward.
There have been many companies that had the year that A.J. Fernandez Cigars has.  In this case, it started at the top, and what Fernandez has been able to do from blending, growing, and production landed the type of impact that fits the mold of "Cigar Industry Person of the Year".
Last year's winners of the Cigar Coop Person(s) of the Year Award were Hans-Kristian Hoejsgaard and Jim Young of Davidoff.
* A.J. Fernandez Cigars has previously advertised with Cigar Coop and Stogie Geeks