---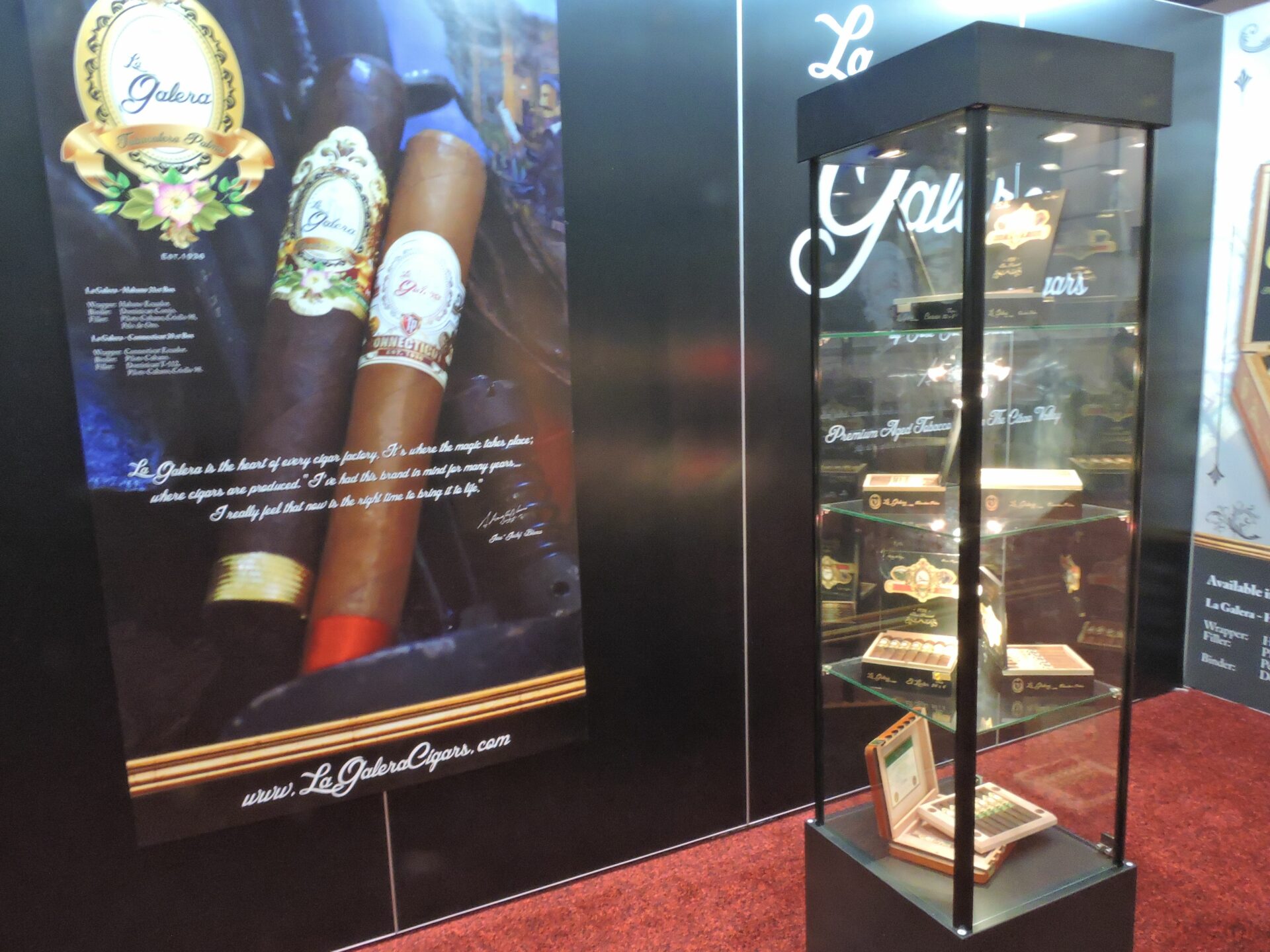 For many years, Jochy Blanco built his reputation as a highly acclaimed grower and blender. In 2015, he decided to enter the market with his own brand. He would acquire IndianHead Cigars from Bill Bock (who had decided to retire). At the time IndianHead Cigars was mostly focused on value-priced cigars, so concurrently Blanco added a premium brand into the portfolio – and that brand was La Galera. The remainder of 2018 focused on continuing to grow the La Galera brand.
At the time I arrived at the La Galera booth, Blanco was in the middle of a deep conversation, sitting between two industry greats – Manuel Quesada and Henke Kelner.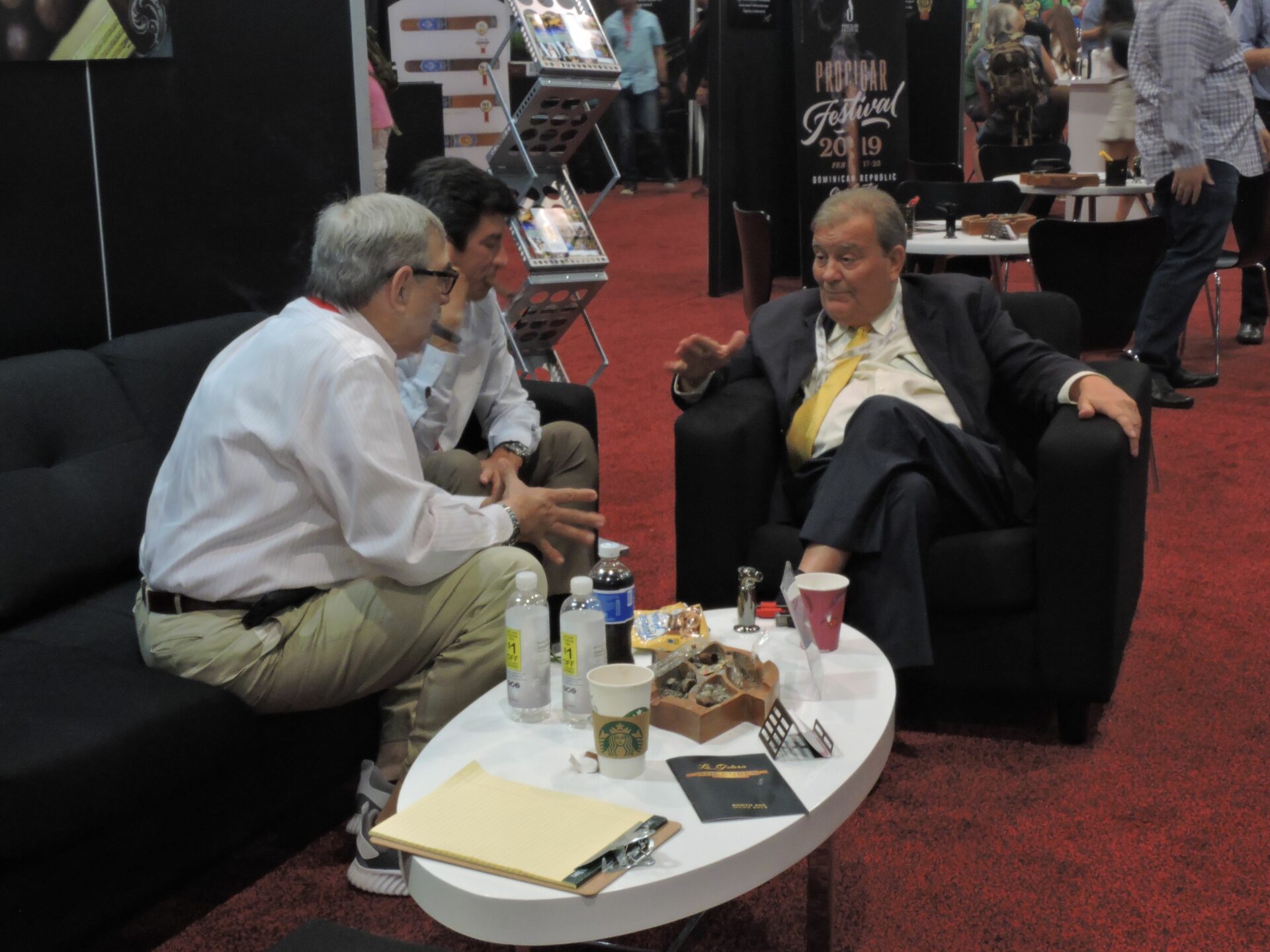 La Galera has four main regular production lines: La Galera Connecticut, La Galera Habano, La Galera Maduro, and La Galera 1936 Box Pressed. This year, La Galera announced a special series of line extensions known as "The Cubes". The Cubes would add a unique sized vitola to each of those lines. These shapes each involved custom molds produced in order to make the cigars.  In a year where innovation was in decline, these unique sizes were one of the bright spots at the show.
The name "The Cubes" stems from the 50-count cubical boxes these special line extensions are packaged in. A total of 333 boxes across the four blends are being produced. La Galera is not putting out suggested retail pricing and is leaving that up to its retailers.
The Cubes Selection for the La Galera Connecticut is known as "Shorts". It's a 4 x 46 short perfecto compared to the Hemingway shape.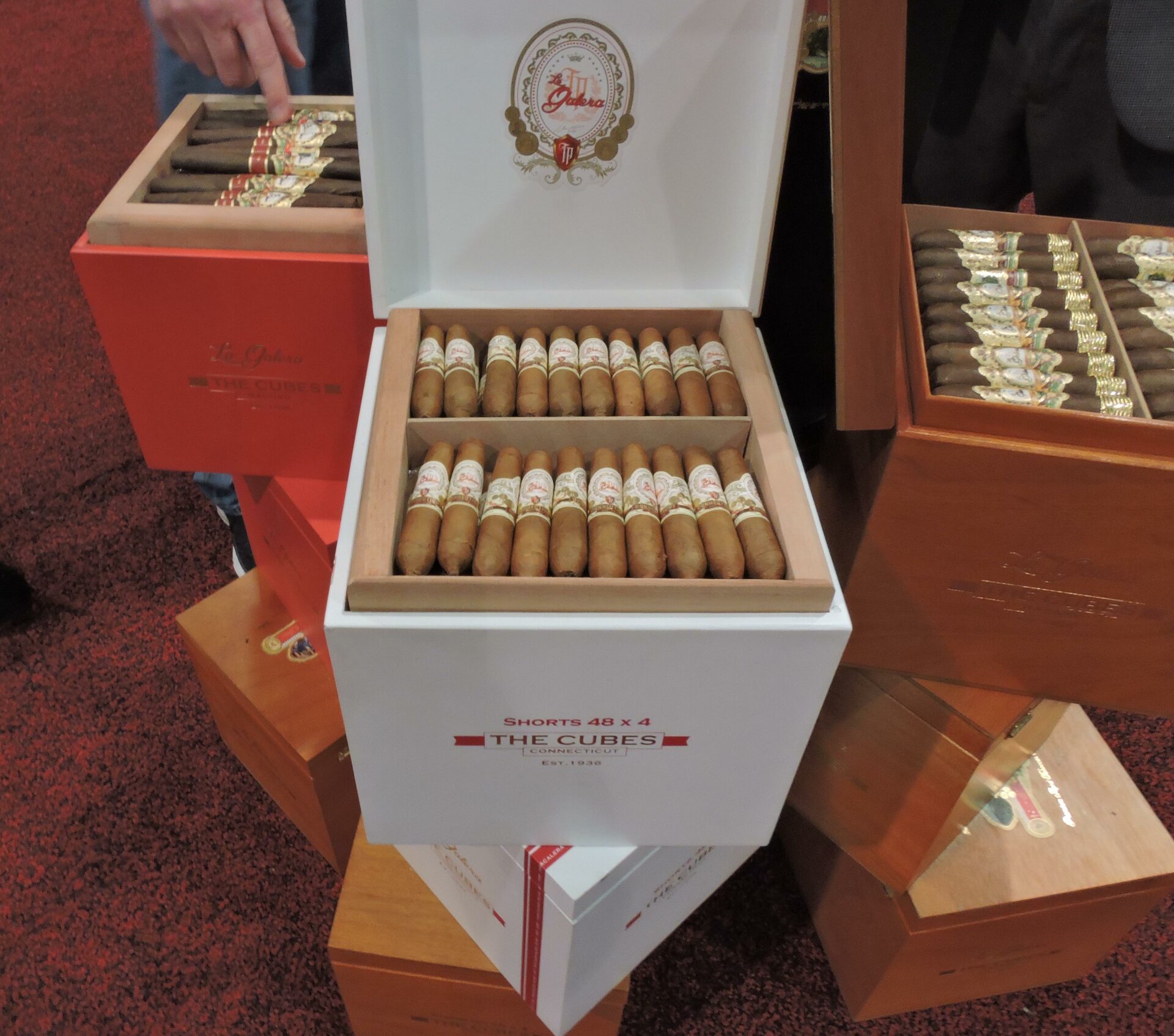 For the La Galera Habano, the Cubes Selection is a short, thick 4 x 56 petit robusto known as "Supremo".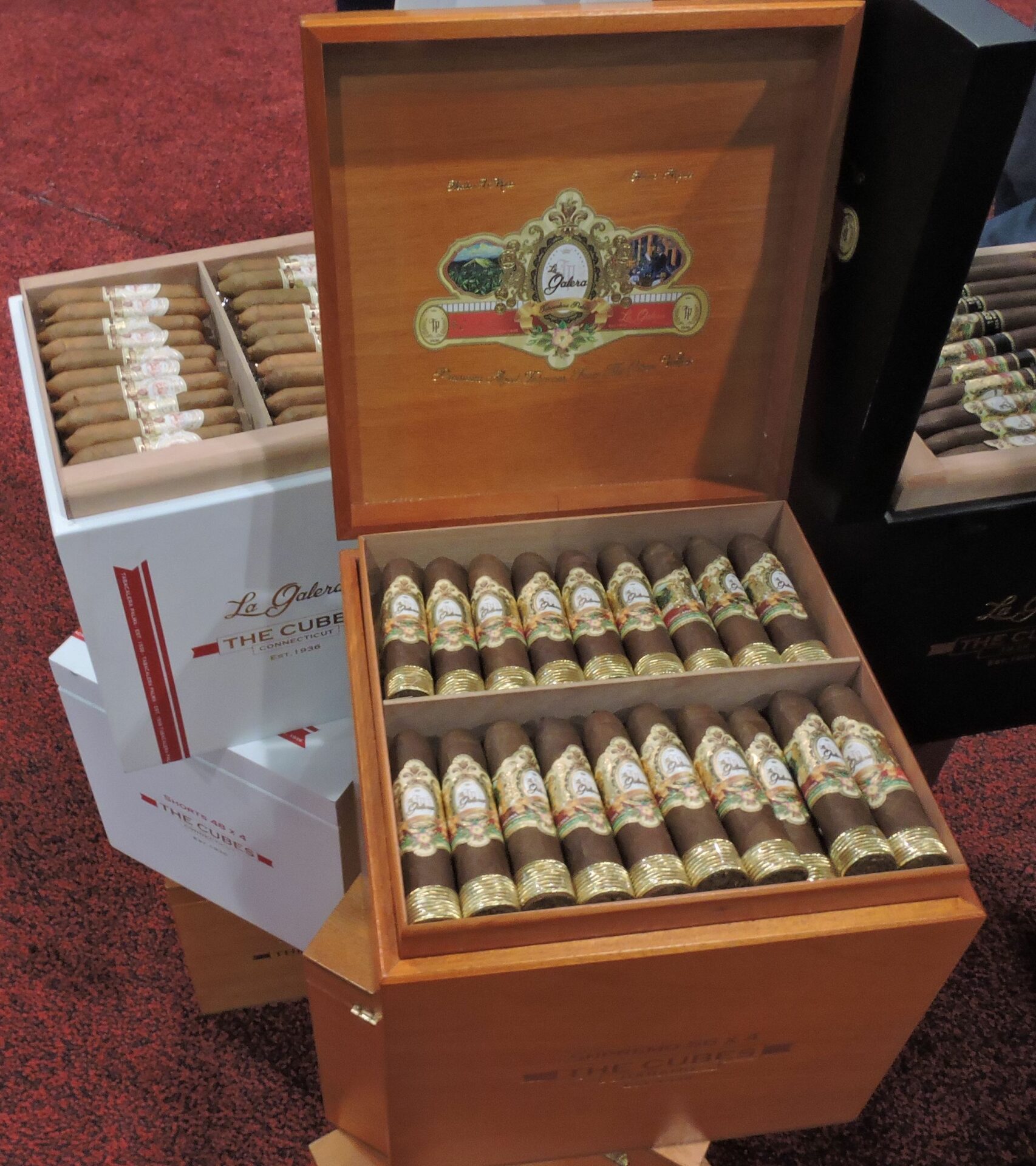 The La Galera Maduro Cubes offering is a 6 3/4 x 48 Perfecto Largo known as the Gavillero.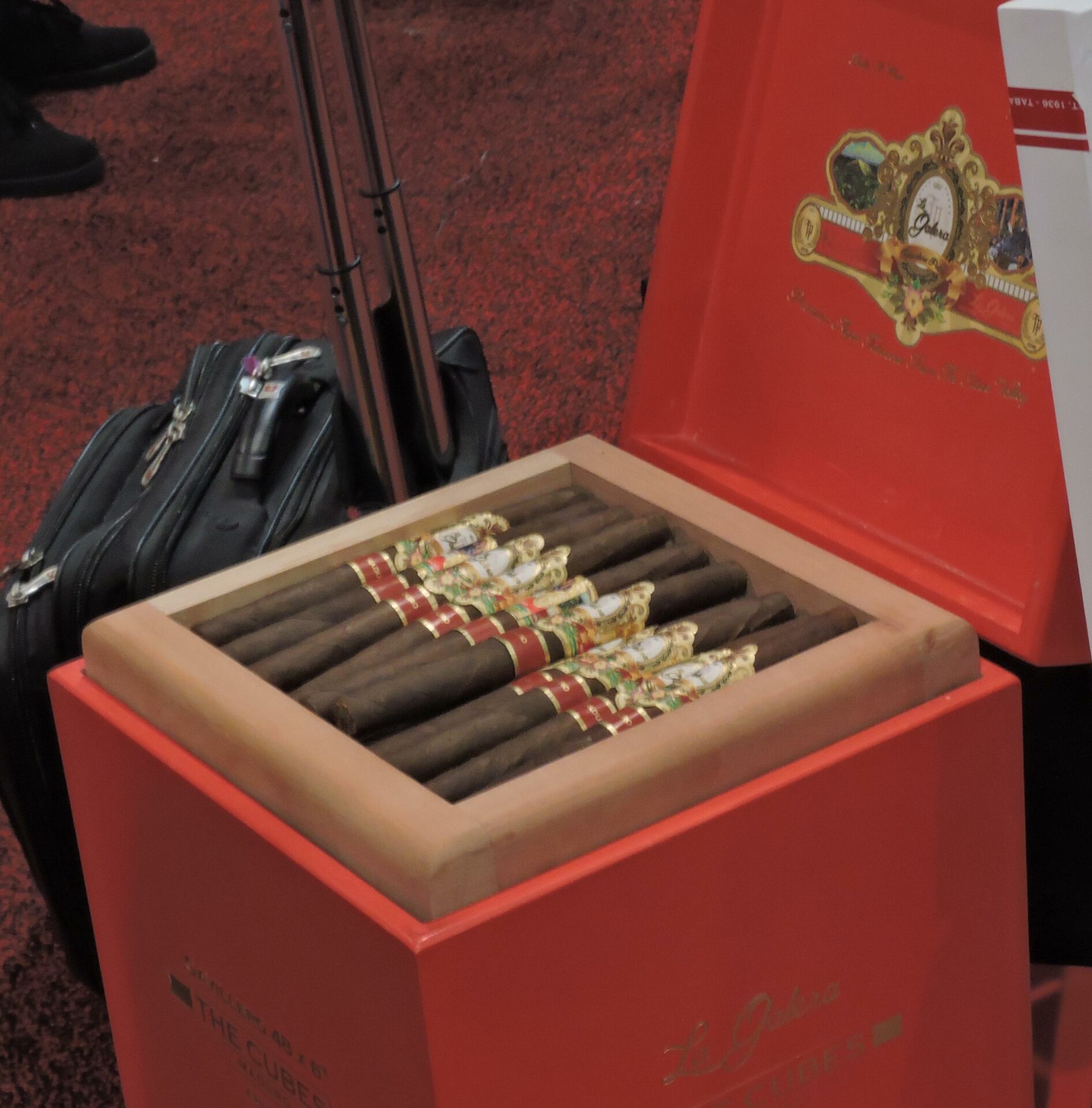 Finally, the La Galera 1936 line gets a non-box-pressed 6 3/4 x 52 pyramid – appropriately titled "Rounds".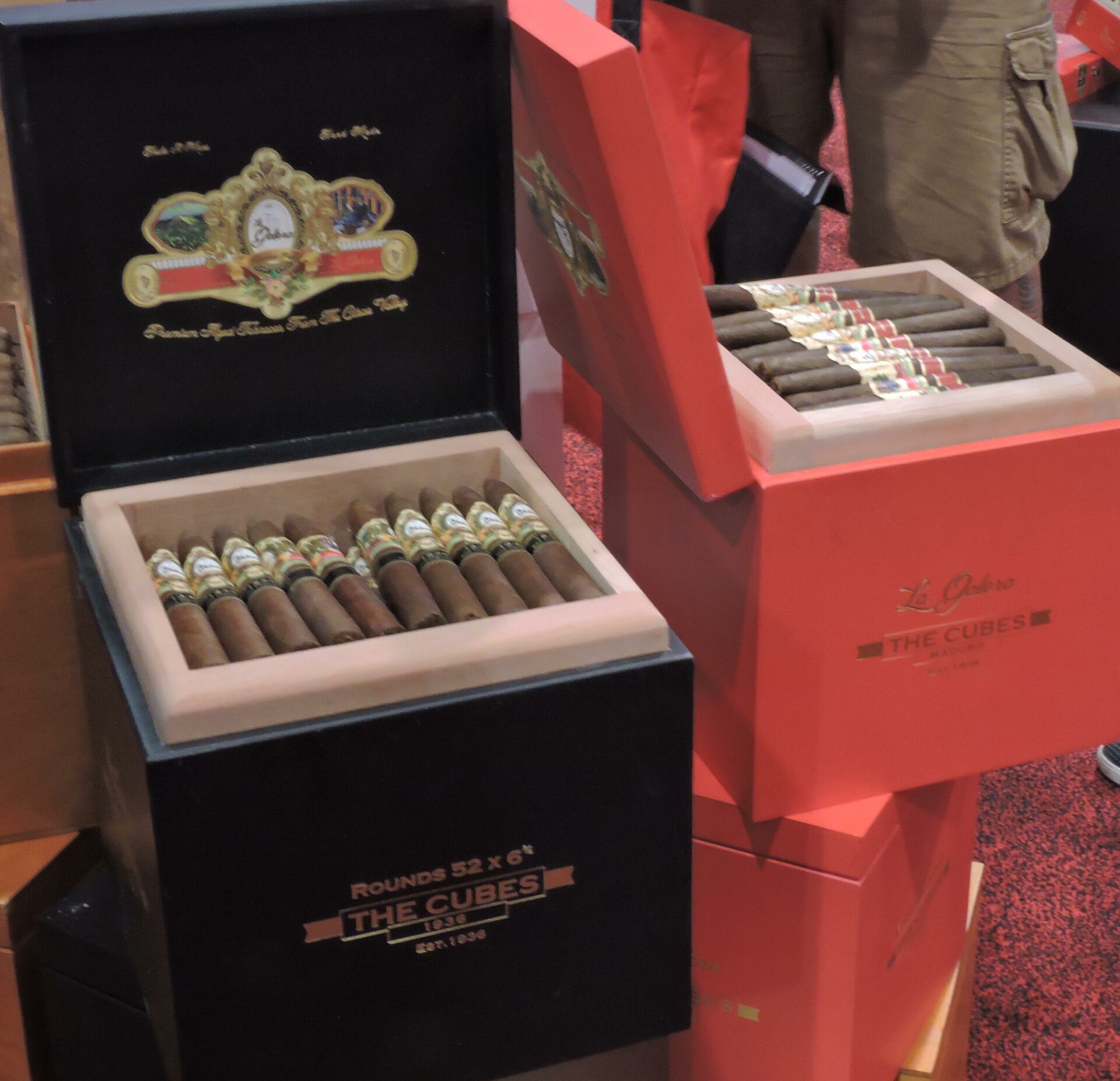 2018 Product Reports
Photo Credits: Cigar Coop