---
As we headed into IPCPR Season this past spring, if there was one company I was most curious about in anticipation of the trade show, it was Royal Agio Cigars. The company is a giant in Europe, and over the past year has been positioning itself to make a big move in the U.S. market. From 2014 to 2017, Drew Estate had been handling its distribution. Last year the company announced its plans to open up a U.S. Headquarters and take control of its distribution. Prior to the announcement, the company had still had its popular Mehari's and Panter brands, but it had one premium handmade blend – the Balmoral Añejo XO. Given the size of Royal Agio and the fact it was getting ready to dive deeper into the U.S. market, I anticipated something big. The company did not disappoint.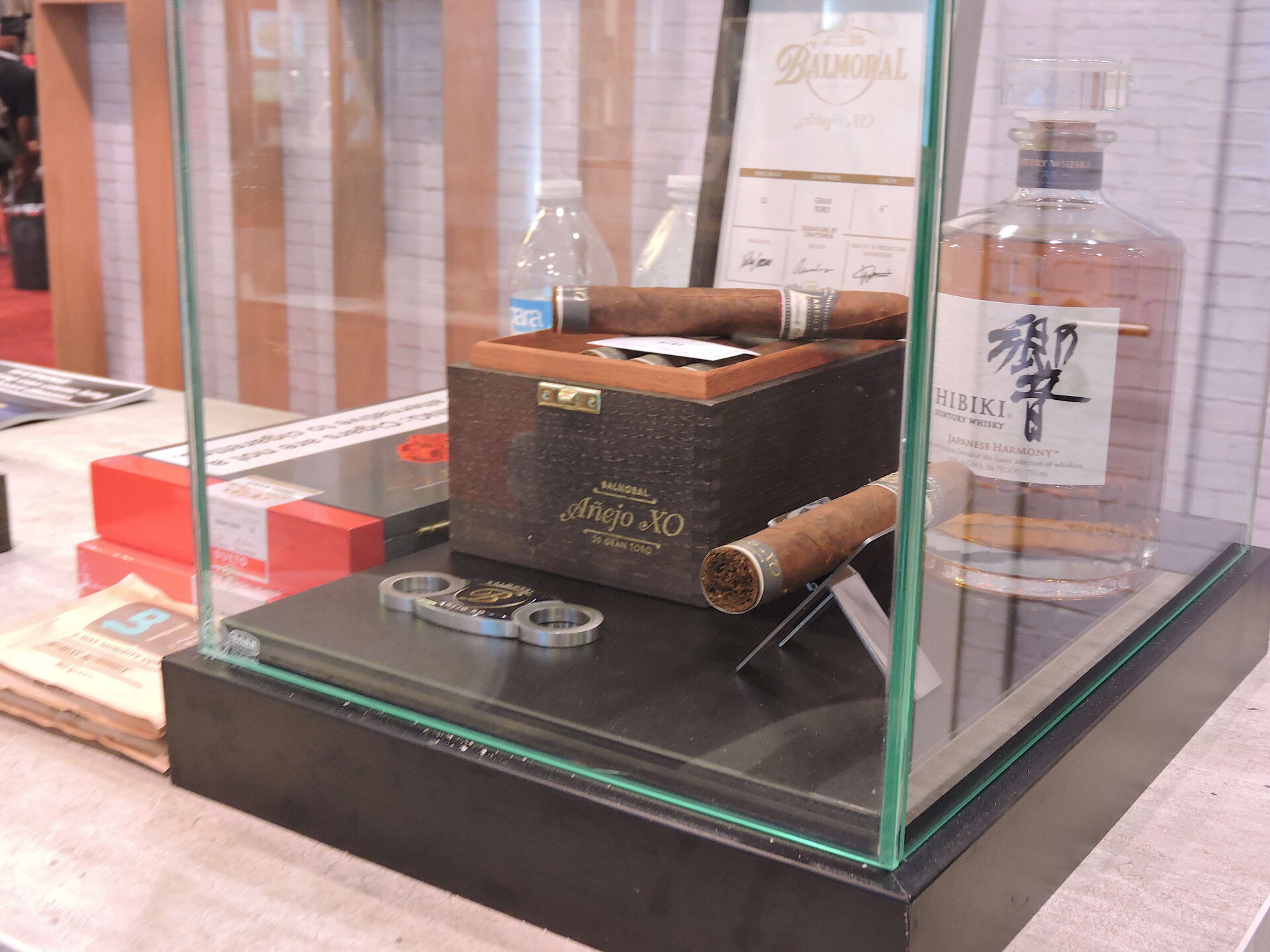 Royal Agio Cigars saw the expansion of its Balmoral brand – and the launch of two new brands, firmly establishing itself in the premium cigar space.
Walking into this booth, the presentation was incredible. To me this was a booth that easily would have gone my vote for best in show. On top of that, the offerings were equally as impressive.
The existing Balmoral Añejo XO was a Brazilian Sun Grown brand. Now two new blends were going to round out that brand. First up, was the Balmoral Añejo XO Connecticut. The Balmoral Añejo XO Connecticut utilizes a U.S. Connecticut Shade wrapper.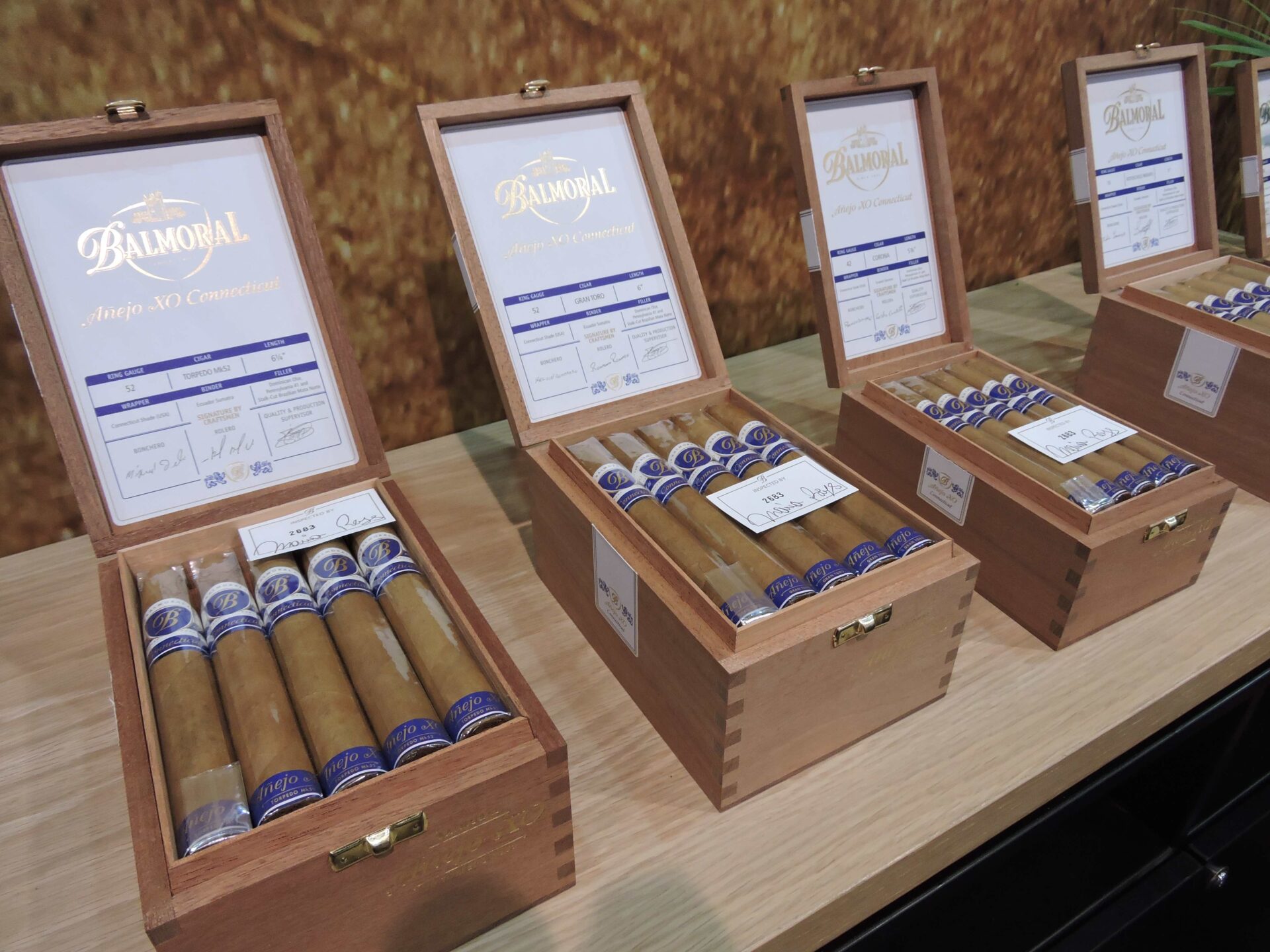 Next up was the Balmoral Añejo XO Oscuro, a San Andres wrapped offering.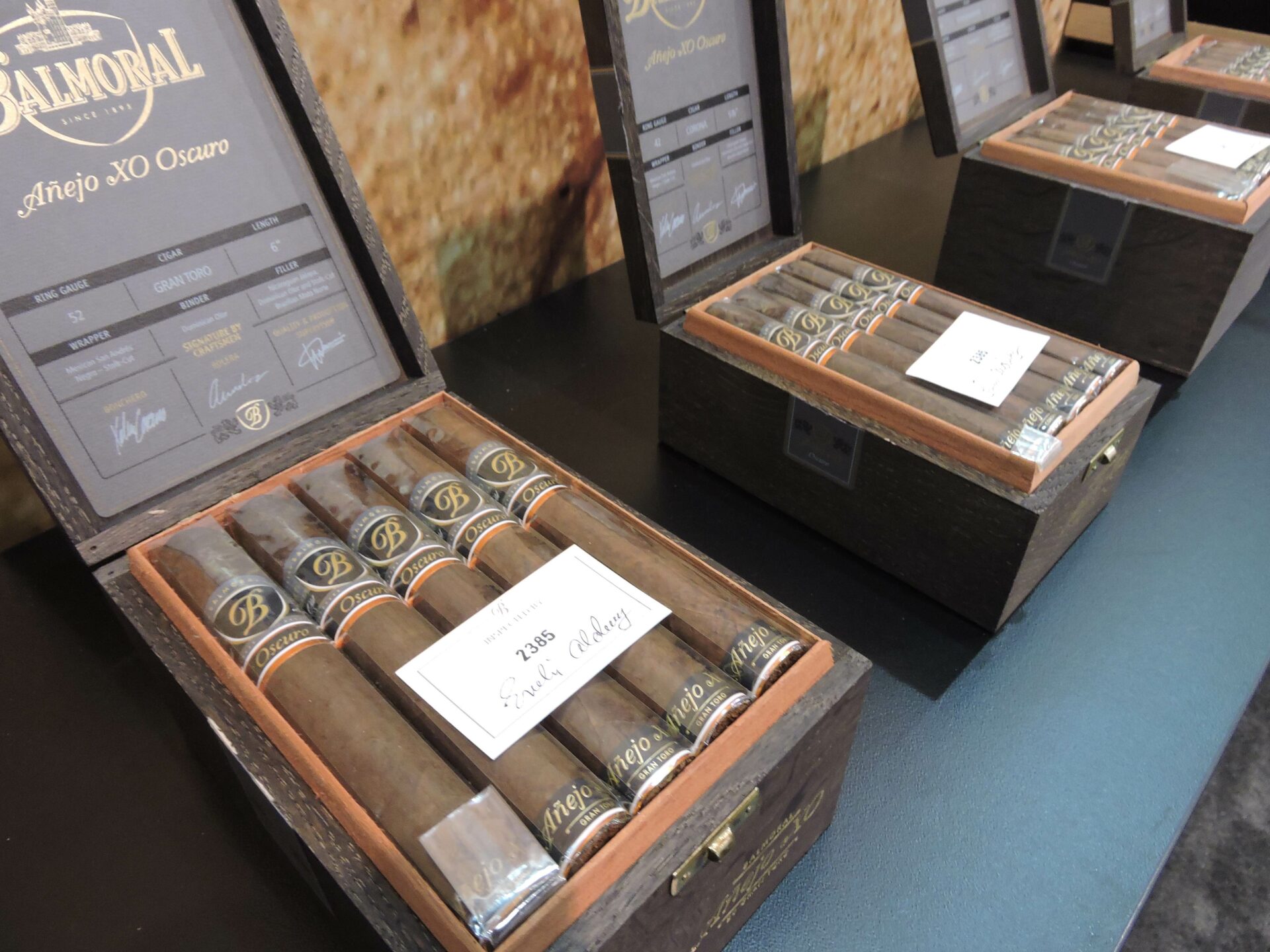 Both the Balmoral Añejo XO Connecticut and Oscuro utilize a San Andres wrapper and are offered in the same sizes as the original Balmoral Añejo XO Sun Grown line. This includes: Torpedo Mk52 (6 1⁄4 x 52, MSRP $11.25), Gran Toro (6 x 52, MSRP $10.50), Rothschild Masivo (5 x 55, MSRP $9.75), Corona (5 7/8 x 42, MSRP $9.00) and Petit Robusto (FT 4 1⁄4 x 48, MSRP $8.50). Like the original Balmoral Añejo XO, the Connecticut and Oscuro cigars are produced at the Royal Agio cigar factory in San Pedro de Macaris in the Dominican Republic. Pricing is between $8.50 and $11.50.
Balmoral also received another extension of the brand known as Balmoral Series Signatures. This is meant to be a collaborative platform between the company and other factories. The first installment of this series is Dueto, a line done in conjunction with Ernesto Perez-Carrillo Jr. at Tabacalera La Alianza.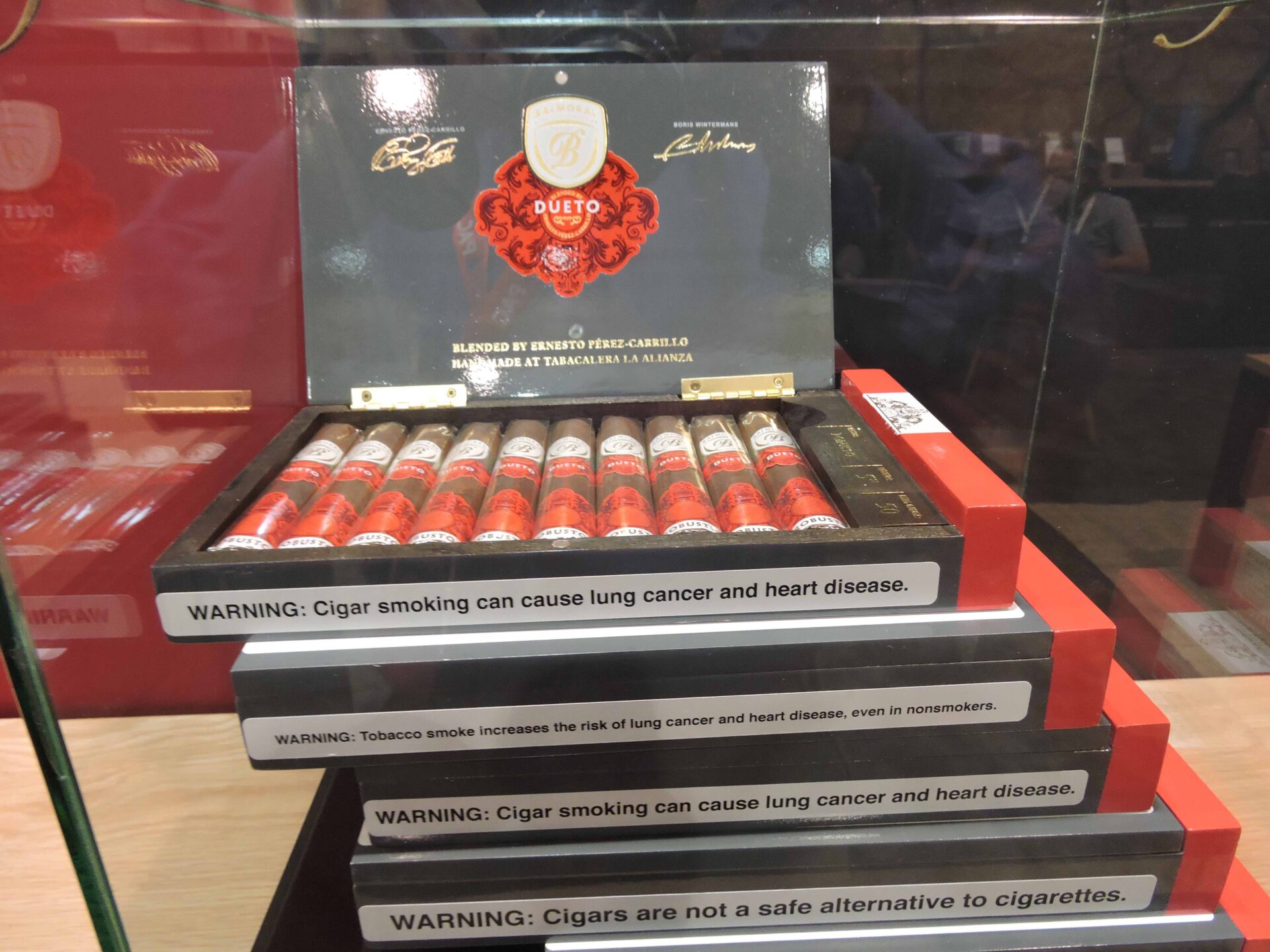 According to Royal Agio Cigars, while Perez-Carrillo developed the blend, the tobaccos used in the blend represent the preferred tobaccos of both Perez-Carrillo and Royal Agio Cigars CEO Boris Wintermans. Dueto features a Jalapa-grown Nicaraguan wrapper, an Estelí-grown Nicaraguan binder, and a combination of Nicaraguan and what the company says is exclusive stalk-cut Brazilian Mata Norte tobaccos, (a favorite of Wintermans). The cigars come in five sizes: Robusto (5 x 50),Ovación (Figurado: 5 1⁄2 x 50 ), Gran Toro (6 x 52), Gordo (6 x 60), and Churchill (7 x 49). Pricing is between $8.75 and $12.50.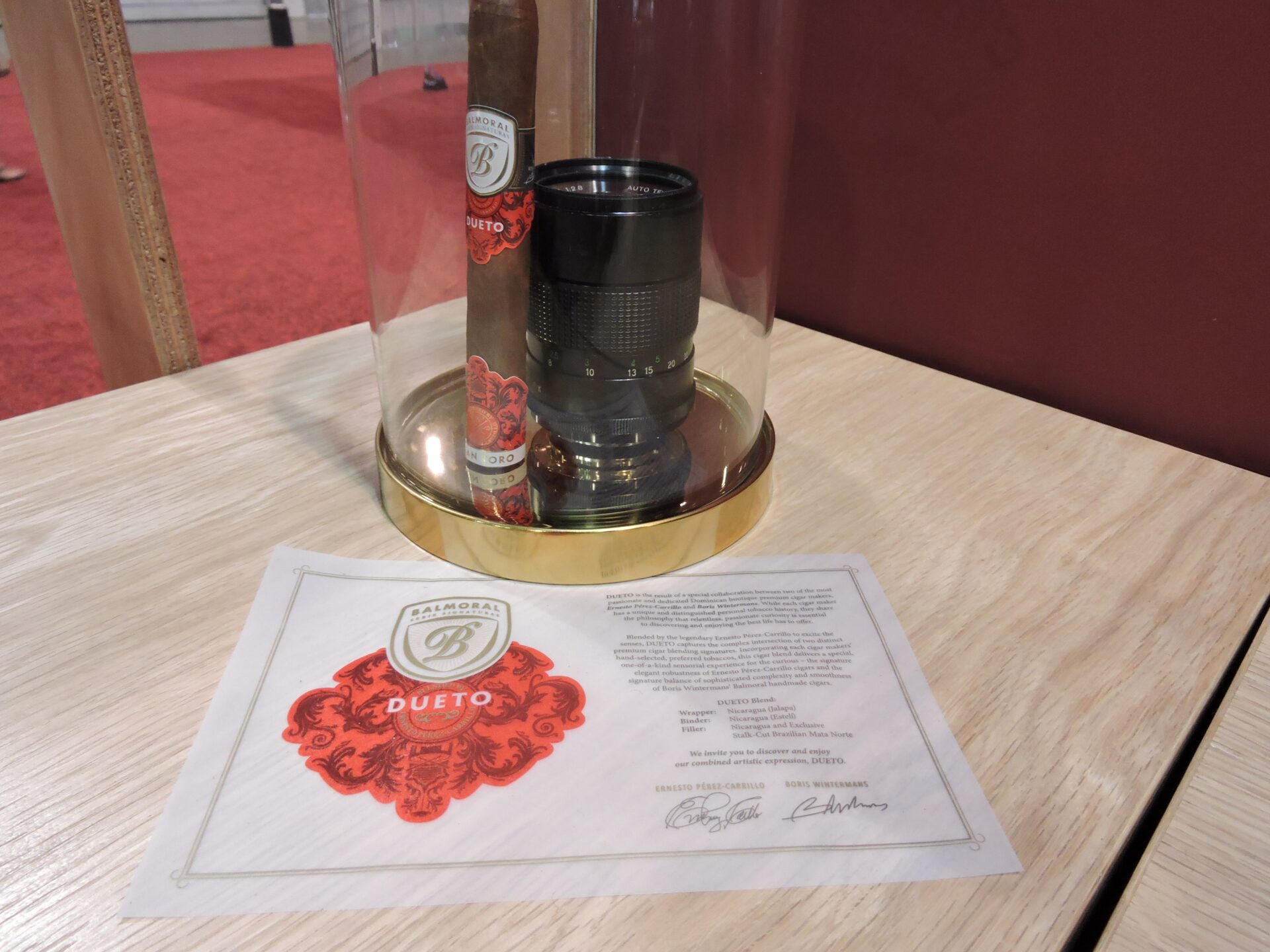 While Balmoral is Royal Agio's premium line, it also is focusing on the value-priced premium market by launching the San Pedro de Macorís. It's named for the city in the Dominican Republic where Royal Agio's factory is located.  It features two blends: a Connecticut Shade wrapped offering and a Brazilian wrapped offering.
The San Pedro de Macorís Ecuador uses an Ecuadorian-grown Connecticut wrapper.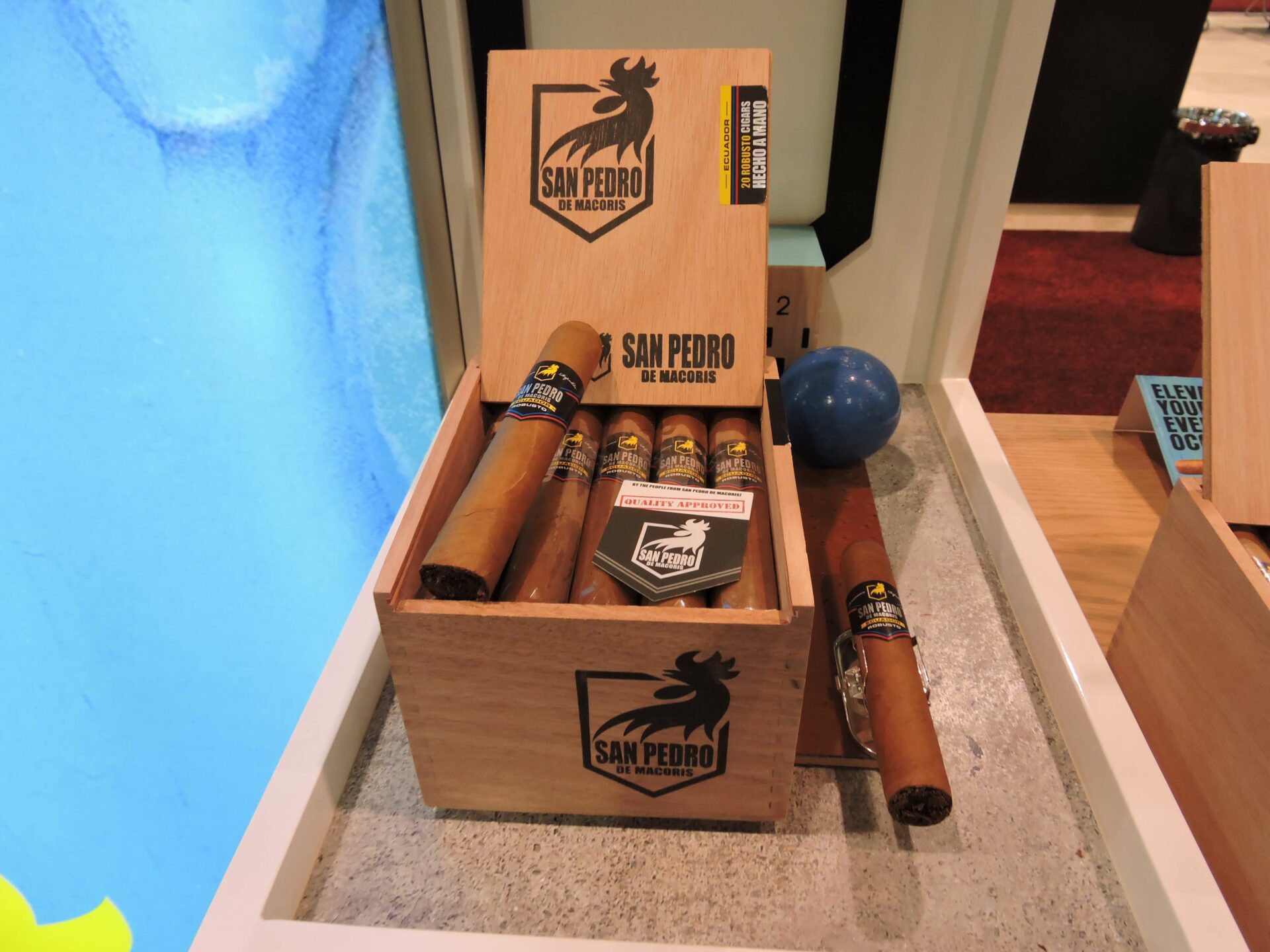 Meanwhile, the San Pedro de Macorís Brazil utilizes a sun-grown Brazilian Arapiraca wrapper.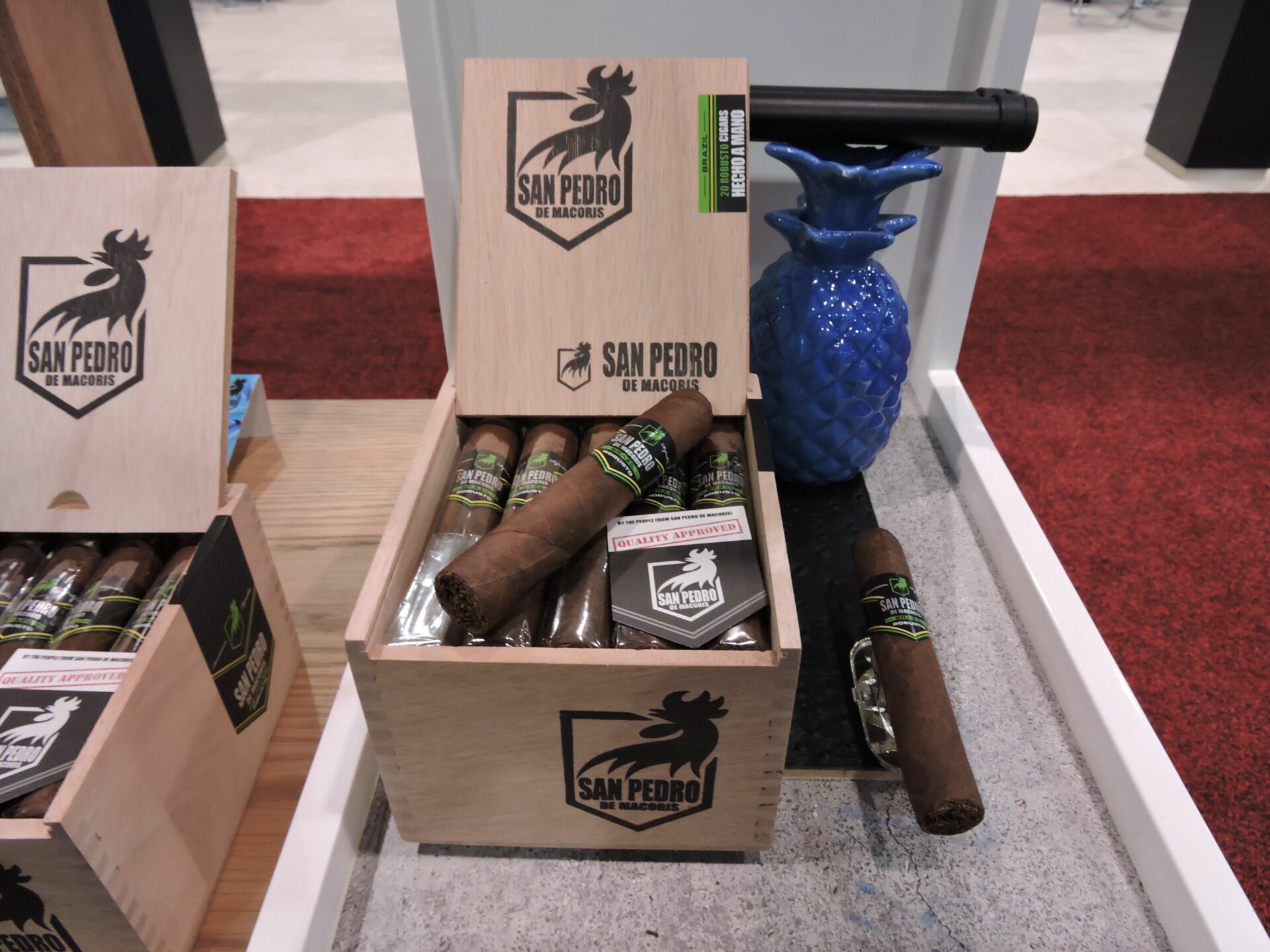 Both sizes will be offered in three sizes, each packaged in 20-count boxes: Perla (4 1/2 x 40,), Corona (5 7/8 x 42,), and Robusto (5 1/8 x 52). Pricing is between $4.75 and $5.50.
2018 Product Reports
Photo Credits: Cigar Coop