---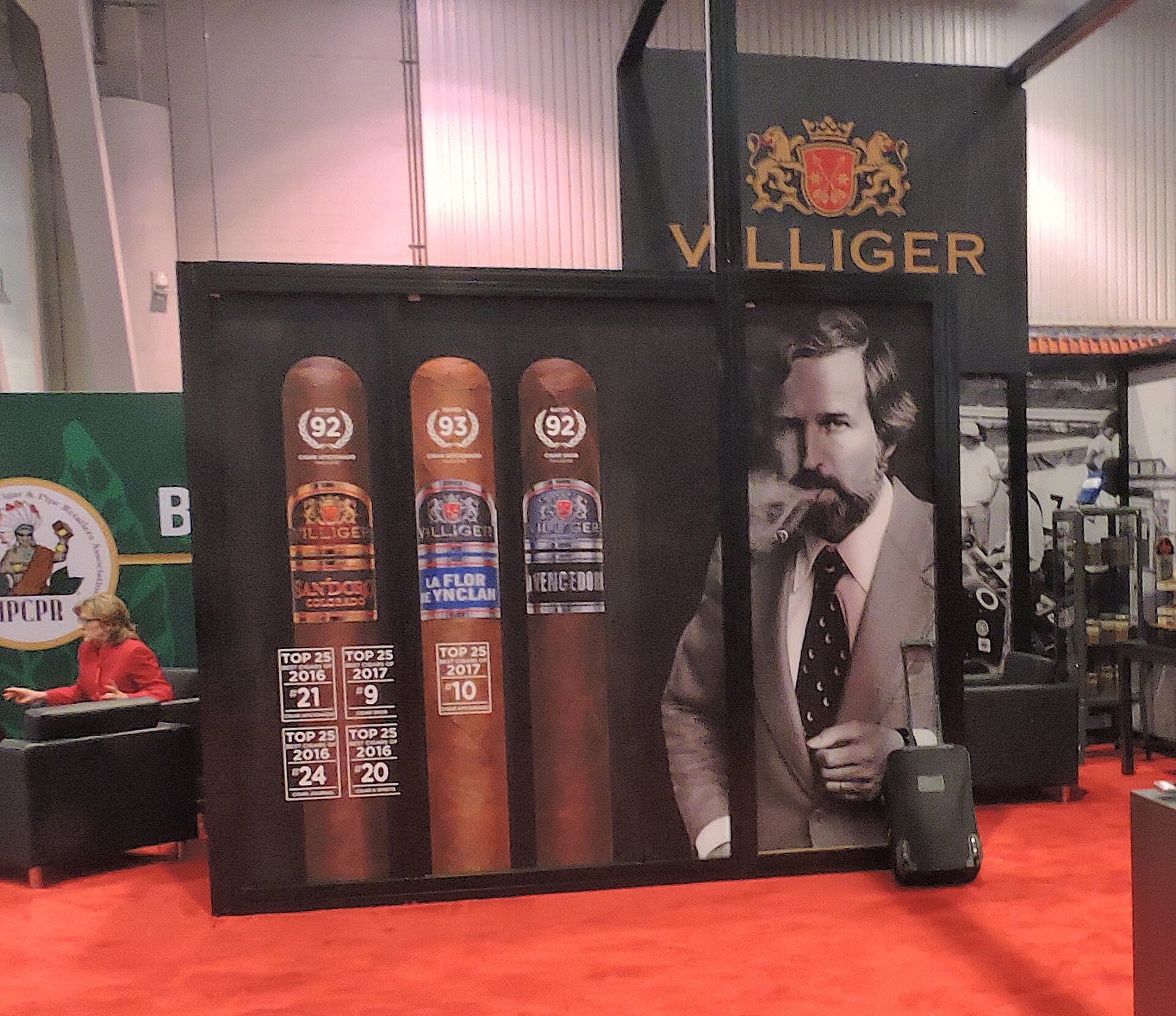 It's the third trade show for Rene Castaneda as President of Villiger Cigars North America. In the past two years, Castaneda has presided over one of the great turnarounds in the U.S. premium cigar market.
At the end of 2015, Villiger North America was at a cross-road in the U.S. market. The U.S. operation was not profitable and Villiger faced some tough decisions – either shut down the U.S. division or make some radical changes. The company opted for the latter and decided to restructure its U.S. operations. As a part of this restructuring, it moved its U.S. Headquarters from Charlotte, North Carolina to Miami, Florida. Earlier in 2016, Rene Castaneda, a longtime industry veteran, was also named the new President of Villiger North America. Castaneda's job would be to execute on the new strategy and assess Villiger's position in the U.S. market.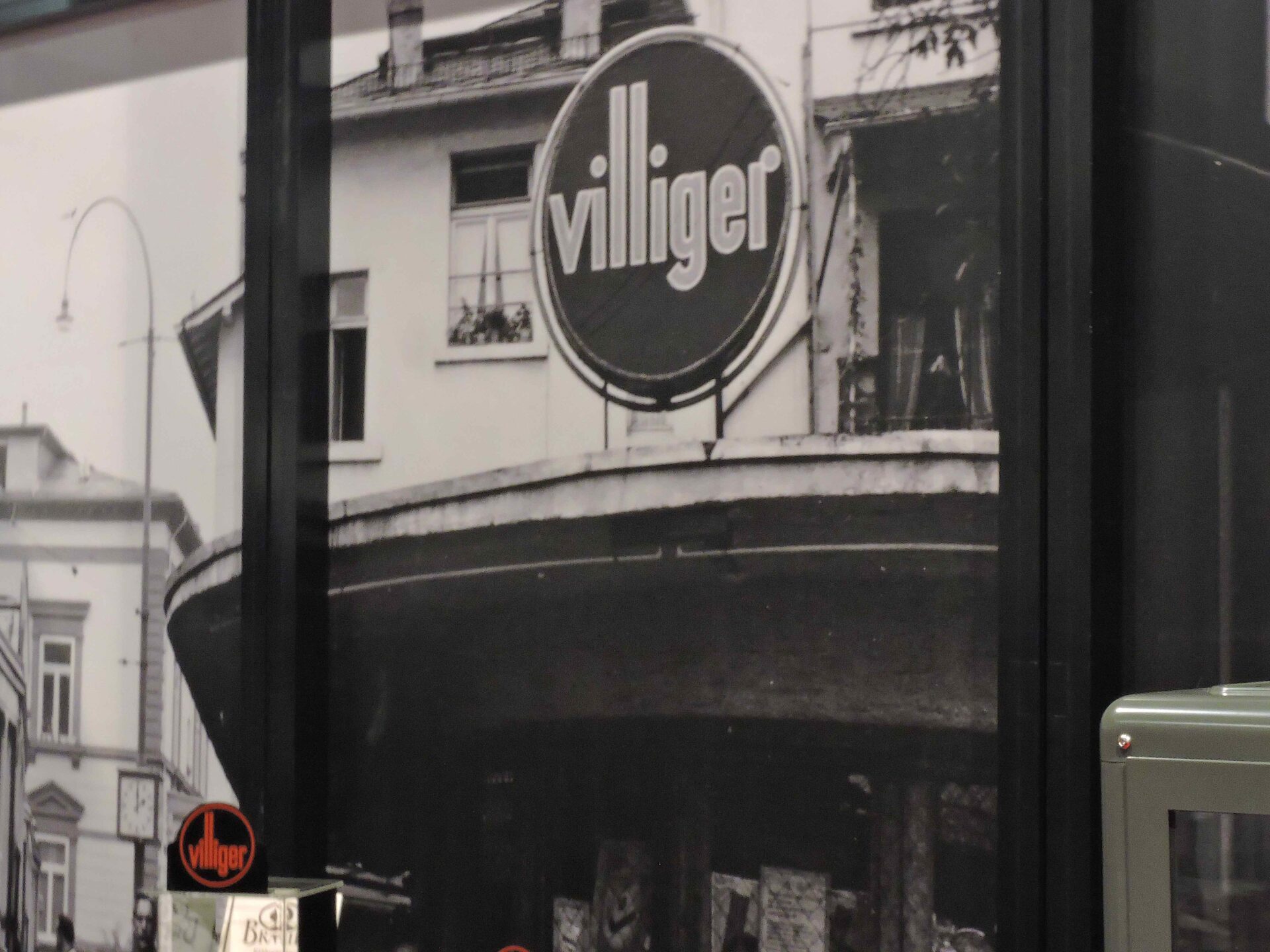 Castaneda's 2016 IPCPR was more about re-connecting with the customer base. One year later, the company re-launched La Flor de Ynclan. It's a cigar that would become Villiger's most highly acclaimed brand in the U.S. market to date – including capturing the #10 Cigar of the Year with Cigar Aficionado. This past year, the company introduced La Vencedora, Villiger's first fuller-bodied cigar for the U.S. market, nailing a 93 rating on Cigar Coop – the highest for Villiger to date here. No doubt, Villiger North America has made its impact.
For 2018, the company focused on these two highly successful lines, and went for two line extensions from each end of the spectrum.
To appeal to the connoisseur smoker, Villiger launched a lancero sized vitola into La Flor de Ynclan. It's actually closer to a Cazadores size – 6 3/4 x 43., but nonetheless still appeals to the connoisseur.  The blend features an Ecuadoran wrapper, Indonesian binder and a filler blend of Nicaraguan and Dominican tobaccos. The Lancero Especial becomes the fourth vitola in the line, but first limited edition offering for La Flor de Ynclan. A total of 500 25-count boxes have been produced.
On the opposite side of the spectrum, Villiger launched a 6 x 60 Gordo offering for La Vencadora. The blend for La Vencedora features 100% Nicaraguan tobaccos highlighted by a Nicaraguan Habano Oscuro wrapper. This is also the fourth size in the La Vencedora line and is presented in 25-count boxes.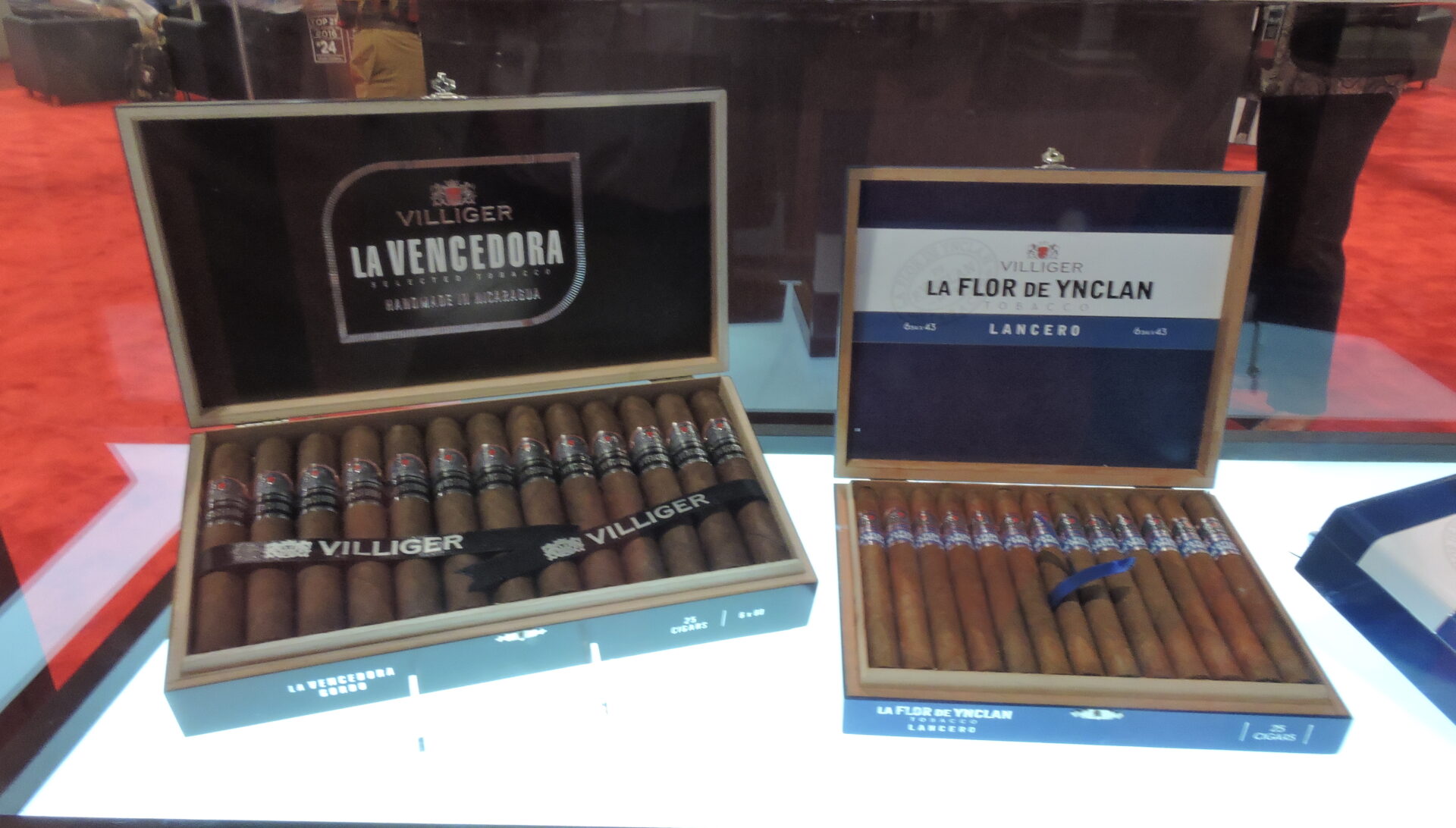 The company isn't resting on its laurels. It also was showcasing another line called La Meridiana. It's a cigar that's been launched in Europe and in limited quantities in the U.S. The company is planning on a full launch in the near future.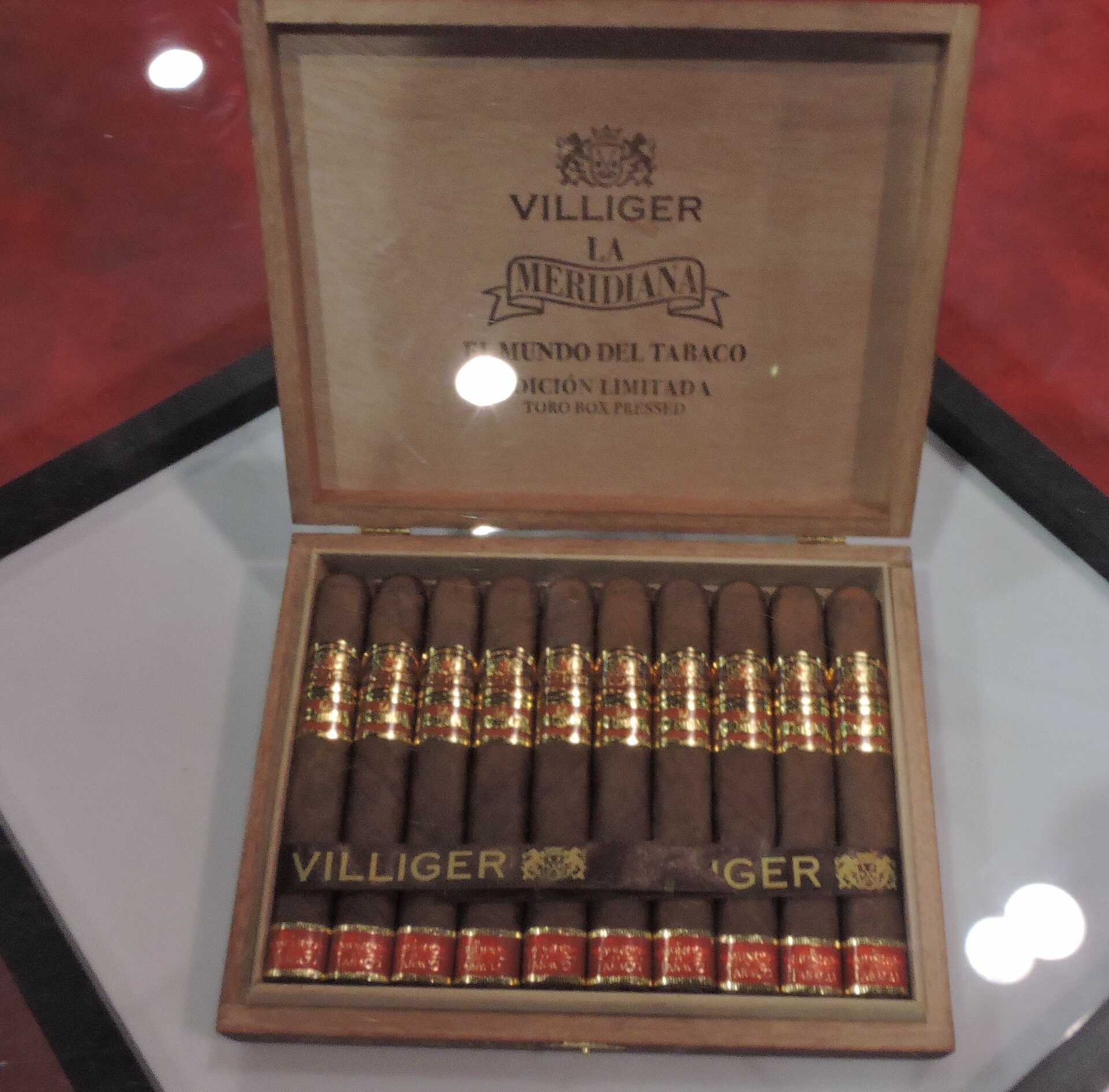 Meanwhile, as the company has grown in the U.S. market, it recently named Hector Pires as its new National Sales Manager. Pires was present at the booth.
2018 Product Reports
Photo Credits: Cigar Coop