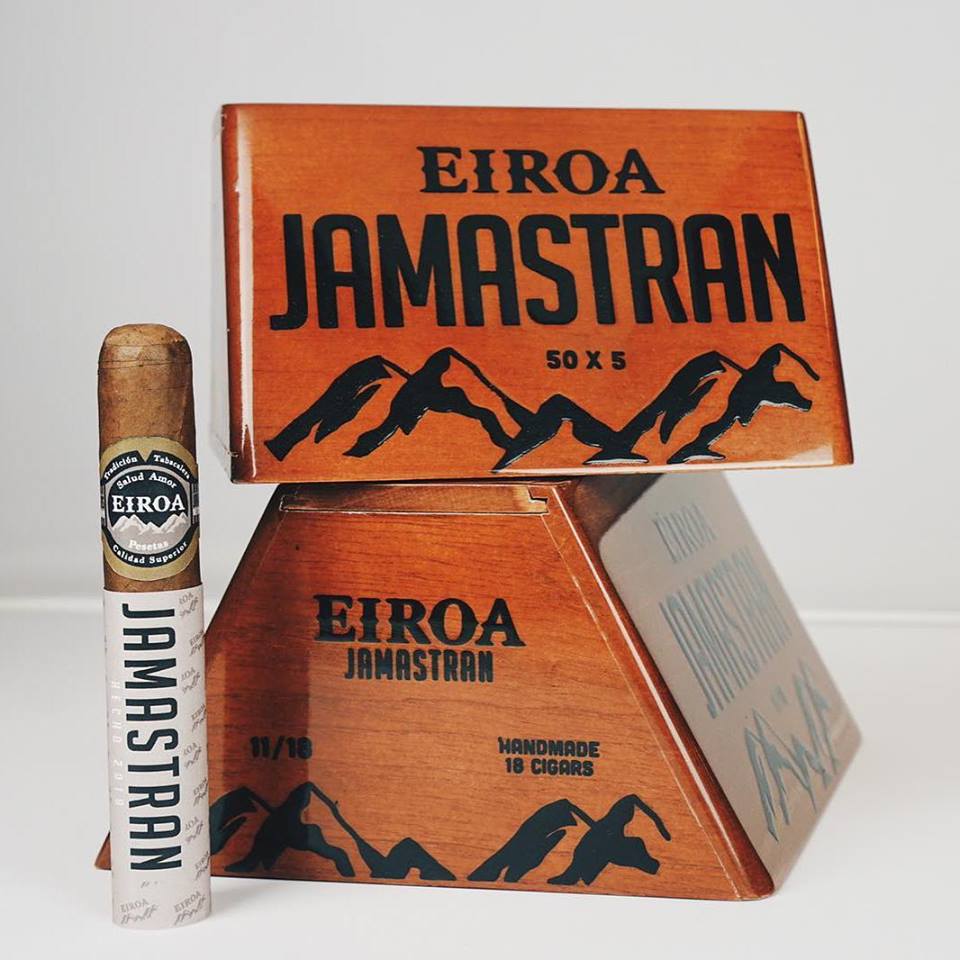 C.L.E. Cigar Company is planning to introduce a line under its EIROA brand known as EIROA Jamastran. It's a cigar that pays homage to the Jamastran Valley, the region of Honduras where company founder Christian Eiroa and his family have grown and produced cigars. EIROA Jamastran will be released in two sizes, with one of the sizes sold exclusively to the Tobacconist Association of America (TAA).
EIROA Jamastran is a Honduran puro highlighted by a high priming wrapper. Christian Eiroa told Cigar Coop that he has been known for many years to deliver fuller cigars and the EIROA Jamastran is a cigar in that mold.
There are two sizes – a 5 x 50 Robusto, and vitola in the company's signature 11/18 shape measuring 6 1/4 x 60 x 52. The 11/18 size will be the TAA Exclusive while the Robusto will be generally available. Both cigars will be packaged in 18-count trapezoid-shaped boxes.
This is the fifth year C.L.E. and its brands has been a part of the TAA Exclusive Series. Each of the previous four installments has eventually become regular offerings from C.L.E. Other releases have included:
Typically TAA Exclusive Cigars are unveiled at the annual convention and made available to the approximately 80 retail members. The members typically come together at the annual convention and collectively make high volume purchases on cigars in exchange for exclusive promotions and pricing.
While other companies are expected to make TAA releases, very few make formal announcements on the products being offered to the TAA. The TAA also does not make formal announcements. The EIROA Jamastran joins Crowned Heads' The Angel's Anvil 2019 as the 2019 TAA Exclusive releases announced thus far.
Christian Eiroa also told Cigar Coop another EIROA release is planned called EIROA Dark Natural.
EIROA Jamastran will have a launch at the TAA's Annual Convention taking place March 17-21 at Casa de Campo in the Dominican Republic
Photo Credit: C.L.E. Cigar Company