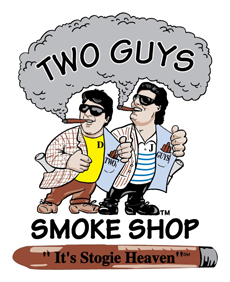 Two Guys Smoke Shop's annual Anniversary Party for 2020 has become the latest casualty of the pandemic. Today the retailer announced it is cancelling its 35th-anniversary party that was scheduled for September 16, 2020. Two Guys Smoke Shop says the reason was due to an order by Massachusetts Governor Charlie Baker which lowered the cap of the amount of people allowed to gather in one place to 25. Plans are for the retailer to hold an anniversary party on September 16 in 2021.
The annual Anniversary Party for Two Guys has grown into a monster event featuring up to 500 attendees and major personalities in the cigar industry. This year because of concerns of the pandemic, attendance was lowered to 400. 2020 attendees from the industry that were scheduled to appear included: Nestor Miranda, Rafael Nodal, Jarrid Trudeau, Justo Eiroa, Jose Dominguez, Christian Eiroa, Nelson Alfonso, Erik Wentworth, Nick and Janine Perdomo, Scott Weeks, Jorge Padron, Eric Newman, Johan Zwaan, Litto Gomez, Nish Patel, Terence Reilly and Oliver Nivaud.
It's the first time since the annual Anniversary Party was launched in 1993 that the event had been cancelled.
"I am heartbroken" said David Garofalo, owner, and founder of Two Guys Smoke Shop in a press release, "we always look forward to celebrating with our customers and having a spectacular night, and what a night we had planned. Lots of surprises and of course cigars."
For patrons who were ticketed for the 2020 event, Two Guys Smoke Shop is offering options including a full refund, a credit for next year's 36th Anniversary Party, or a credit of $300 off any purchase of $300 at Two Guys Smoke Shop.
The Two Guys Smoke Shop Anniversary Party is the latest major consumer-based cigar event to be cancelled due to the COVID-19 pandemic. Recent cancellations for major consumer events cancelled include Rocky Mountain Cigar Festival, Drew Estate Barn Smokers, WeaselFest 2020, La Zona Palooza 2020, Texas Cigar Festival, and Smokin in the Carolinas.  At press time, other events such as Cigars International's Cigar Fest, Cigar Aficionado's Las Vegas and Miami Big Smokes are still planned to take place.