Matt Booth's Room101 Cigars would commemorate its 13th anniversary at the 2022 Premium Cigar Association (PCA) Trade Show. Of course there is a 13th anniversary cigar to mark the occasion. However there were some other themes going on at Room101's booth. First up, the company would go "Nicaragua" releasing three Nicaraguan puros made in Nicaragua. The other story would be that this was Matt Booth's first Trade Show where he was no longer a brand owner. Just prior to the Trade Show, Booth would sell his cigar brand to Scandinavian Tobacco Group (STG). Booth's Room101 brand would become a part of STG's Forged Cigar Company and Booth would join STG as a Creative Director. Booth had already been working with STG, and there were a couple of STG projects he already put his footprint on – namely the relaunch of Sancho Panza and Los Statos Deluxe. Although no orders were taken from Sancho Panza and Los Statos Deluxe, the products were showcased at the Trade Show. Meanwhile there were several members of the STG team at the Room101 booth – essentially giving STG a Trojan horse into the show.  The important thing – whether it was Camacho, Davidoff, Caldwell, La Palina or STG, Booth remained true to his roots and continues to show a genuine love of the cigar industry.
The first of the Room101 Nicaraguan puros is the Room101 13th Anniversary. Each year since Room101's 10th anniversary in 2019, there has been an anniversary release. This cigar is a 6 x 52 Toro made at AJ Fernandez's factory in Estelí, Nicaragua. Ironically, STG has a strong relationship with Fernandez. The cigar is highlighted by its pink boxes and pink bands. The cigars come in 20-count boxes with pricing set at $11.29 per cigar. It's a limited edition cigar with 1,500 boxes produced.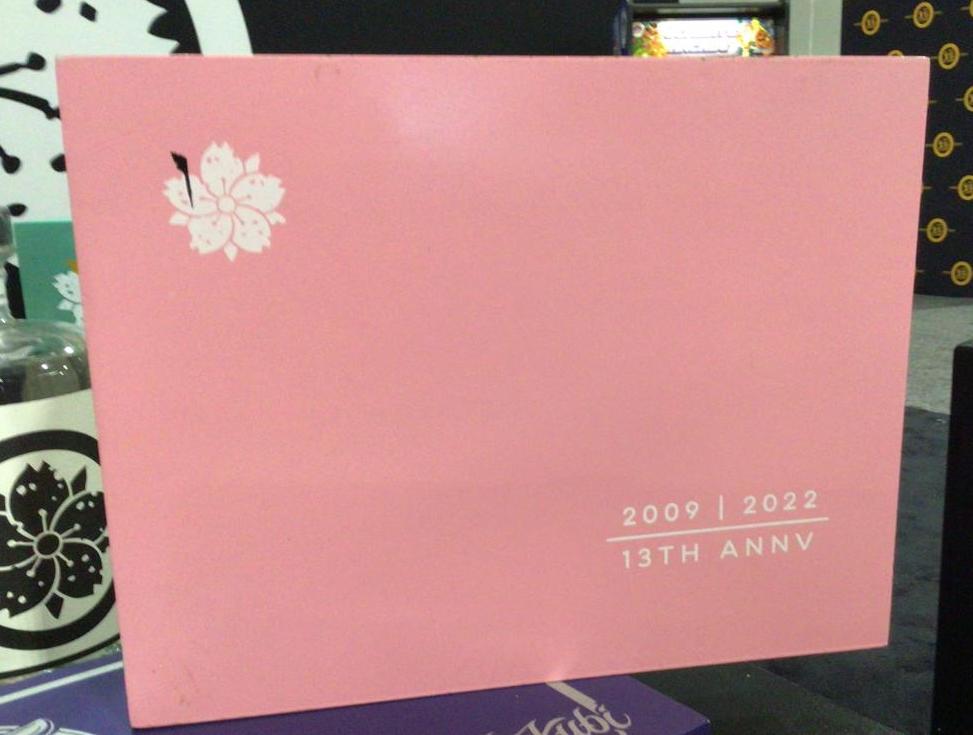 The second Nicaragua puro is a new installment to The Big Payback line called The Big Payback Nicaragua. The Room101 Farce Nicaragua is a 100% Nicaraguan puro produced at Joya de Nicaragua. It comes in three sizes: Robusto (5 1/4 x 50, SRP $6.99), Toro (6 x 54, SRP $7.49), and Gordo (6 x 60, SRP $7.99). Each size is presented in 40-count boxes.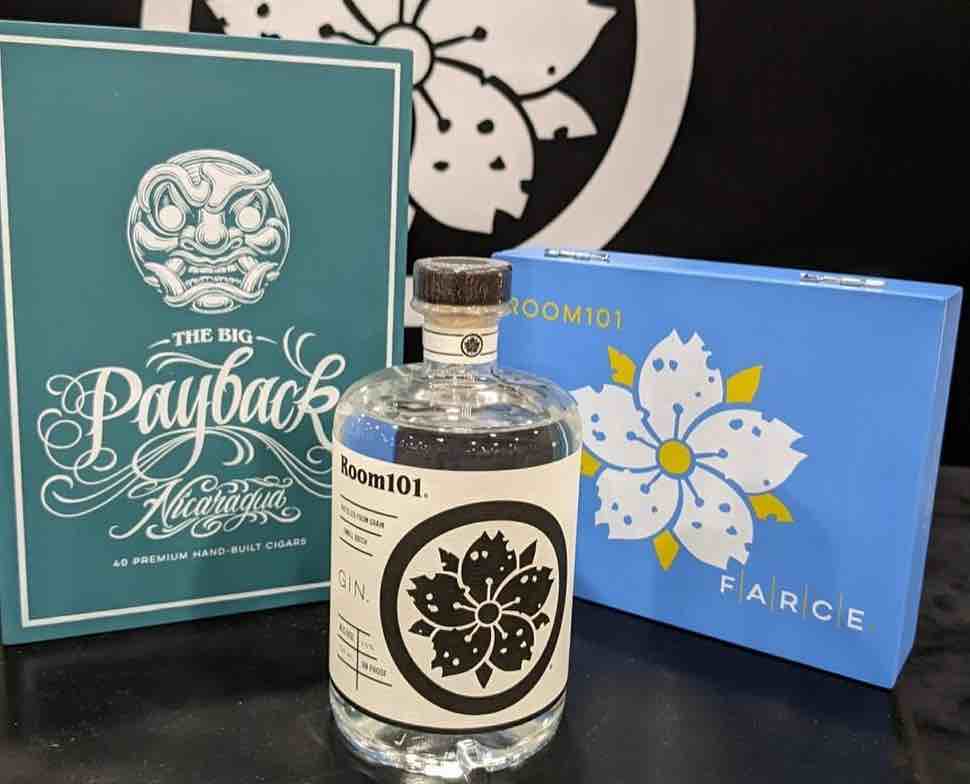 Room101's Farce line gets a fourth blend with the Room101 Farce Nicaragua. This is another Nicaraguan puro being made at Joya de Nicaragua. It comes in three sizes: Robusto (5 1/2 x 50, SRP $11.69), Toro (6 x 52, SRP $12.69), and Gordo (6 x 60, SRP $13.89). Each size is presented in 20-count boxes. According to Matt Booth, the brand will continue to partner with third-party factories outside of STG.
Before Booth joined STG, he was already working with them on a couple of projects. One of them was reimagining the Sancho Panza line in terms of packaging and blends. The Sancho Panza original is a Connecticut Shade offering. The Sancho Panza Original (Blue packaging) also incorporates Dominican, Nicaraguan, and Brazilian Matafina fillers. with a Mexican San Andres binder. Sancho Panza Double Maduro (Black packaging) features a sun-grown Ecuadorian Sumatra wrapper that sits over a Nicaraguan Estelí binder and Dominican and Nicaraguan filler tobaccos chosen from a range of growing regions and primings. Finally, the Sancho Panza Extra Fuerte is the boldest offering of the collection. It is made with an Ecuadorian Sumatra wrapper, a USA Connecticut Broadleaf binder, and Dominican and Nicaraguan filler tobaccos.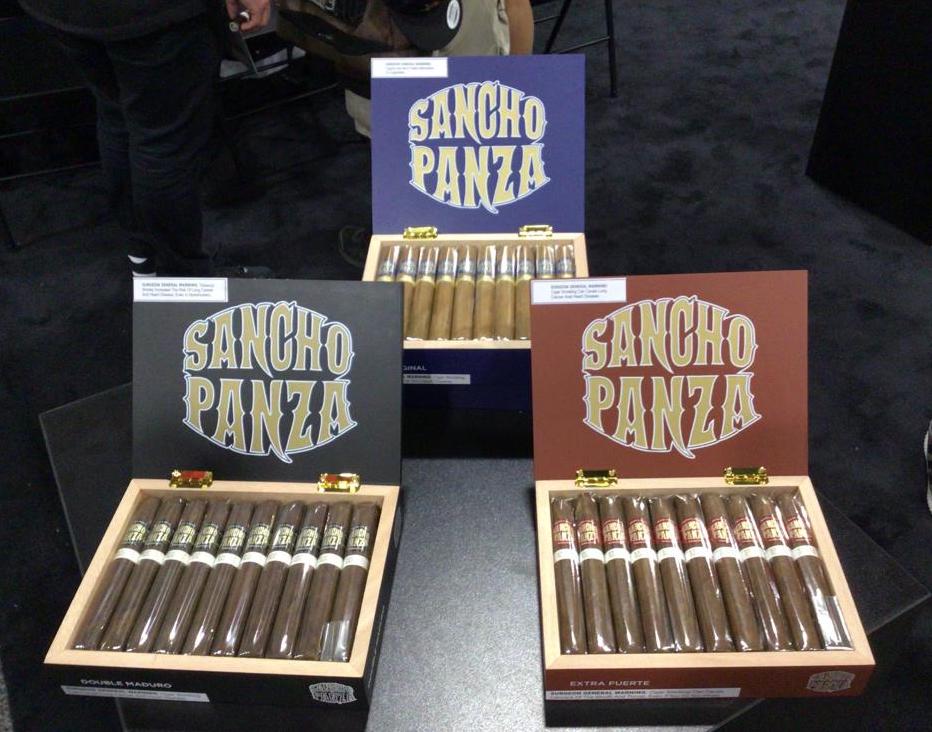 The three Iines are offered in three sizes: Robusto, Toro, and Gigante. Each is presented in 20-count boxes and has already arrived at retailers. Pricing starts at $6.69 SRP and ranges up to $9.49 SRP. These cigars are being distributed from the General Cigar side of the STG house.
Finally, Booth also worked on revamping the Los Statos Deluxe brand, a dormant brand in the STG portfolio. Los Status Deluxe features an Ecuadorian Sumatra wrapper over a Nicaragua binder and a combination of proprietary Nicaraguan and Dominican fillers. The cigars are available in three sizes: Robusto, Toro, Gigante, and Churchill. Each is presented in 20-count boxes and feature decorative paper wrappers. These will be sold from the Forged Cigar side of the house.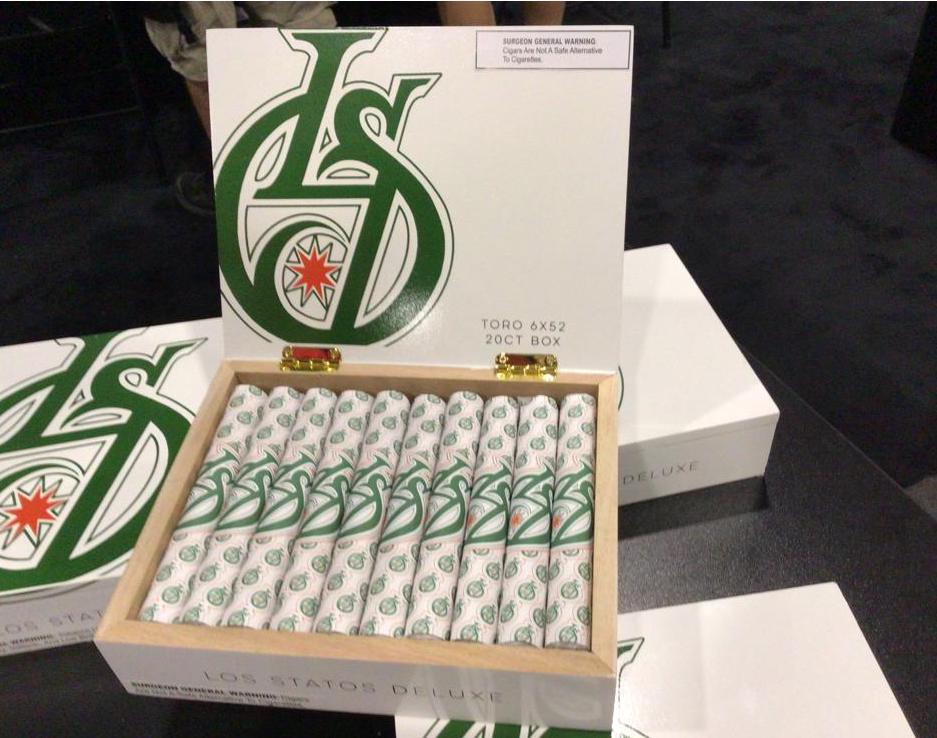 Interview with Matt Booth, Room101 Cigars
Due to age restrictions, you will need to click on Watch on YouTube to watch.
Product Reports
Photo Credits: Erron Nielsen for Cigar Coop