We introduced this "year end award" category last year. The purpose of this category was to look at some cigars that were released the previous year, and see the impacts of aging the cigar – for the positive. Thus, the "Best Aged Cigar" award was born.
The criteria for this award is very simple:
1) The cigars must have been new blends released in what is considered 2011 Cigar Year on Cigar Coop.
2) They must be cigars that have been smoked (not necessarily scored) during the 2012 Cigar Year on Cigar Coop
3) In the cases of multiple frontmarks, we are still considering the whole line, not just the vitola.
Without futher adieu, we present the Top Five in reverse order:
5.My Father Limited Edition 2011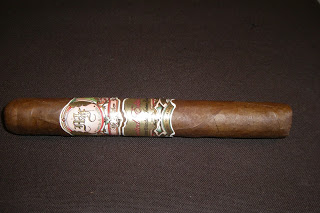 My Father Limited Edition 2011
For the second year in a row, an entry in the My Father Limited Edition Series secures a spot in the top five. Last year, the My Father Limited Edition 2010 finished #5 for Best Aged Cigar. This year, it is the My Father Limited Edition 2011 that posts a top five spot.
The flavor profile seemed more developed this year than when we first smoked it in 2011. In a recent Assessment Update we wrote:
"The flavor profile of the My Father Limited Edition 2011 is a mix of coffee, caramel, cedar, tea, and pepper. There also seemed to be more of a mixed fruit component to the sweetness when we smoked it this year. The pepper and cedar also seemed to be better melded. The flavors are medium to full in bodied and balanced very nicely by the cigar's medium to full strength. The burn, draw, and construction are all outstanding."
4.Liga Privada Unico Serie L40 Lancero by Drew Estate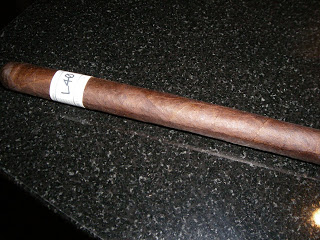 Liga Privada Unico Serie L40 by Drew Estate
This cigar really came a long way in 11 months since we first smoked it in October 2011. We had noted back then that it could have benefitted from some aging. Throughout 2012, we saw this cigar get better and better. Not only did it benefit from more mature flavors, but it also mellowed a bit. Last year we had this as a full strength, full-bodied cigar. By the September 2012 timeframe, there definitely was some mellowing – making this both a medium to full cigar in terms of strength and body.
The L40 also seemed to have a better draw, but that could be more related to the batch than anything.
3.Fonseca CXX Anni
Fonseca CXX Anni
The Fonseca CXX Anni was released in 2011 and meant to commemorate the 120th Anniversary of the Fonseca brand. In 2011, this was a cigar we liked, but not necessarily loved. With almost a year passed, this cigar really hit on all cylinders in terms of having some age on it.
The improvements seen over that year time frame specifically go back to the flavor profile. Not only are the flavors better developed, but the profile also seemed more complex. The biggest example of this is that there was a nice citrus component on top of the chocolate and spice that had emerged when this cigar was smoked in 2012.
2.VegaFina Jose Seijas 2011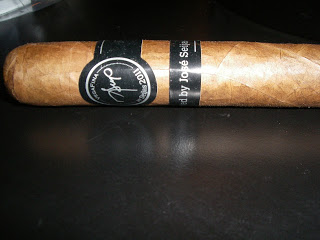 VegaFina Jose Seijas 2011
This cigar came out toward the end of the 2011 Cigar Coop cigar year. This was the first of several new releases introduced by Altadis into the VegaFina brand.
When we first reviewed this cigar in December 2011, it had good flavor, but it definitely showed some signs that it needed aging. There was a sourness to the original flavor profile that definitely knocked this cigar's score down a bit. The sourness definitely disappeared by the time we smoked it in September 2012. The flavors were very unique – consisting of raw honey, nut, cedar, pepper, citrus, and wheat. The flavors are also medium to full-bodied.
Age actually seemed to kick up the strength a bit. This flies in the face of some logic, but it was true here. The strength was medium to full (up from medium). Finally the burn issues were greatly improved over time.
1.Para Japon by La Aurora
Para Japon by La Aurora
A little less than a year ago, La Aurora announced a cigar that would have portion of proceeds from sales of the cigar donated to the Japan Earthquake and Tsunami Relief fund. That cigar would be branded Para Japon. Shortly after its release, much of he buzz around this cigar faded.
We assessed the Para Japon in June 2011 and liked the cigar a lot. We smoked several of these and the cigar slowly crawled into an Honorable Mention in our 2012 Cigar of the Year countdown. The cigar continued to get better and better over time. We scored it a 91 in February 2012 – and yes, the cigar has continued to improve through the 2012 year.
This is the case of a very good cigar that has turned into an excellent cigar. It's all about the flavor and complexity here. The Para Japon is a medium strength, medium-bodied cigar. The flavor profile has more complexity than one might think. It has notes of oak, grass, herbs, citrus, cocoa, coffee, and pepper.
By a comfortable margin the Para Japon is our 2012 Best Aged Cigar for 2012.