When we got word of what was planned for the 2015 edition of the Southern Cigar Festival, we knew there was something very special about this event. The combination of a world class venue, the best of the best of the cigar industry, and a host of amenities providing true southern hospitality easily put this as THE "must go" cigar event for 2015. It is our honor at Cigar Coop and Stogie Geeks to partner with the folks behind this event and bring you everything you need to know about this event.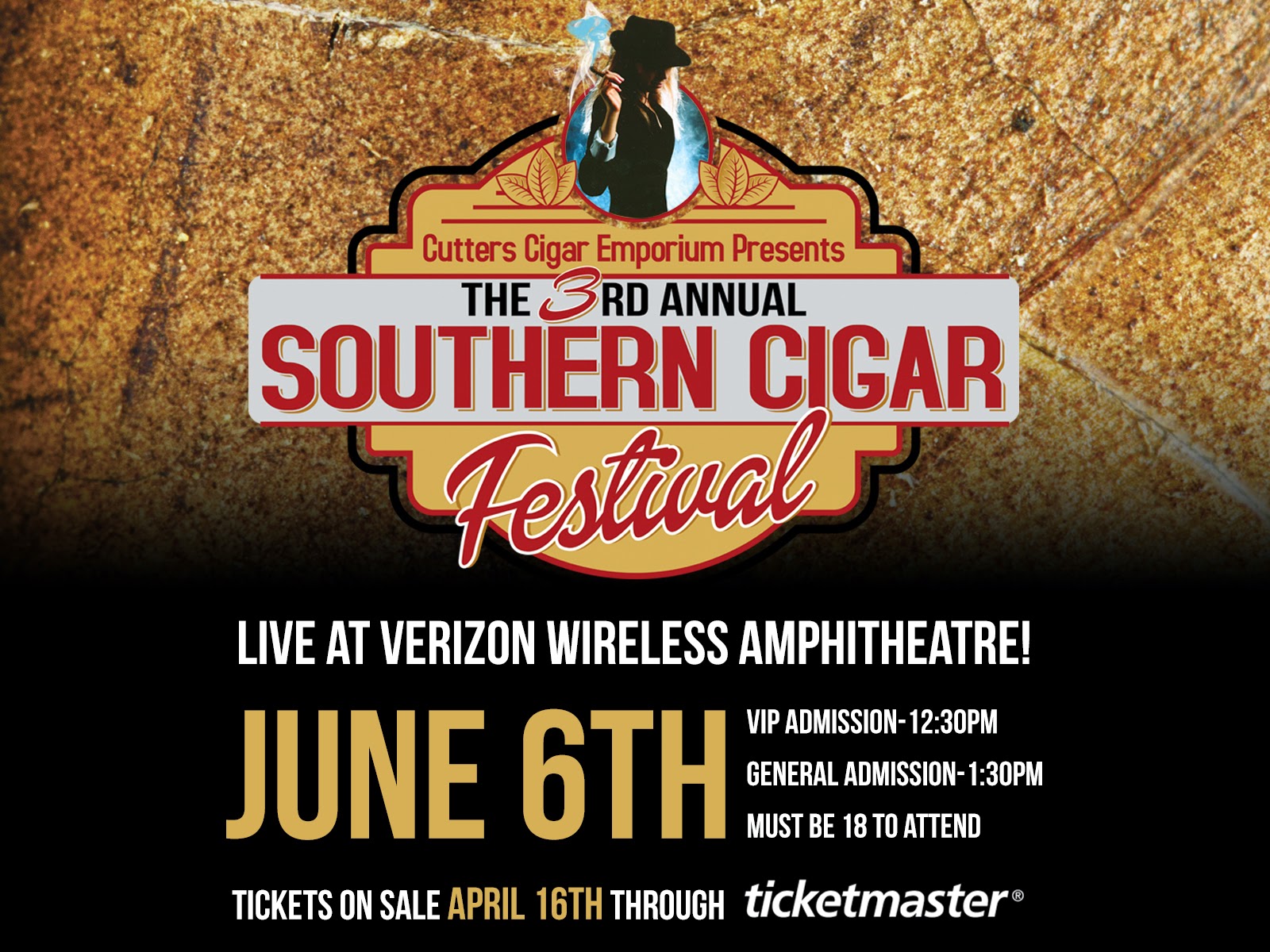 Tickets are currently on-sale at Ticketmaster and at Cutter's Cigar Emporium for the Southern Cigar Festival. The Festival takes place on Saturday June 6th and will be the largest cigar event ever to be held in the State of Georgia. The event is being held at a world class venue, the Verizon Wireless Amphitheatre in Encore Park. Today we provided our final preview on the event and also take a look at what's happening with the pre-event party on June 5th.
Latest Event News
Music
Country / Southern Rock band Southern Accent will perform at the Festival.
Nashville Musician Ronnie Stanley is schedule to perform at the pre-event party on June 5th.
Pre-Event CIGAR-B-QUE June 5th 2015 (5:30 PM to 9 PM)
The pre-event party will be held the night before the Southern Cigar Festival at Cutters Cigar Emporium located at 5530 Windward Parkway in Alpharetta.  It will also celebrate the third anniversary of the store.   The party will feature:
Bar B Que Food will be Served
Live music by Ronnie Stanley on the patio
My Father Cigars – A free My Father Cigar will provided for showing your hotel room key
Larceny Cigars
Larceny Cigars is a collaborative project between Eddie Ortega of Ortega Premium Cigars and Atlanta's own Sean Williams or El Primer Mundo.  Learn all about this project here:
Tickets
The Platinum VIP Recaption Tickets are officially SOLD OUT. There still are remaining premium tickets available, but they are going fast
The ticket packages are listed below. They can be obtained through Ticketmaster.Cutter's Cigar Emporium or the Verizon Amphitheatre box-office.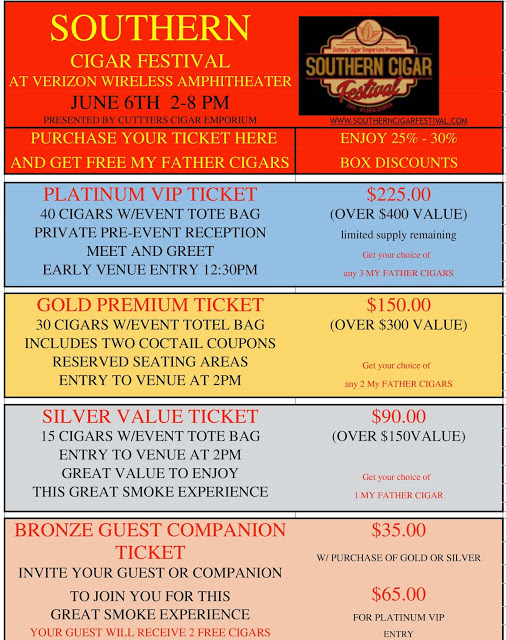 The Cigar Coop / Stogie Geeks Southern Festival Preview Series
These are the full eight installments of our preview series.  Catch up on all the news and information around the event.
Plus Our Stogie Geeks Interview with Cutters Cigar Emporium Owner Russ Sutton
c
Come by and see us at the Southern Cigar Festival!