The 2015 Cigar of the Year Countdown will resume tomorrow on December 31st, 2015 at 3pm Eastern Time with the announcement of the #2 Cigar of the Year followed at 4pm Eastern by the #1 Cigar of the Year.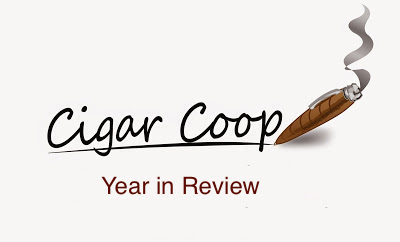 For the fifth consecutive year, we bring you our selections and analysis for the Top 12 cigar industry news stories and themes for the year. Unlike how we consider cigars for our Cigar of the Year Countdown, these news story selections are based on the actual calendar year for 2015.
In terms of 2015 at Cigar Coop and Stogie Geeks, it was an exciting year. We continued to evolve our brands and made some significant changes. Both web-sites migrated to new platforms. Over at Stogie Geeks, we expanded our physical studio space in Rhode Island and now have mulitple sets. Meanwhile on Cigar Coop, we re-affirmed out commitment to being a rumor-free, teaser-free, and tabloid-free news source. We also continued to publish daily, something we have done each and every day (with no off-days, filler content, re-posting existing content, or back-dating) since July 3, 2012.
This year we grouped the Top 12 Stories go into three categories listed below. The stories listed in each category are not ranked.
The Companies – some companies had very interesting years and a lot change within them.  We recap them here.
The Politics – we look at the politics playing a role in the cigar industry (FDA, etc).
The Industry Trends – we look at what some of the industry trends were.
The Companies
Drew Estate Alumni: Saka and Melillo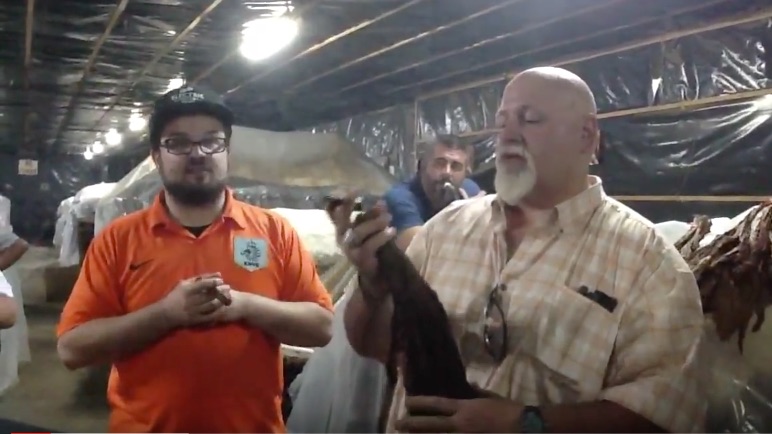 2015 wasn't year where a new company came out of left field and become the hottest company.  However there were a couple of hot boutiques that did surface, and it was a couple of old names from Drew Estate that would head up these ventures – Steve Saka and Nicholas Melillo.
Saka is best known for his tenure at Drew Estate where he rose from the position of CEO. In 2013, Saka announced his retirement from Drew Estate. Many believed from day one he would be back, and even Saka himself admitted he was not long to sit on the sidelines. After his non-compete expired in June, Saka confirmed on Stogie Geeks he was indeed mounting a comeback. Shortly afterwards, Saka announced his new company Dunbarton Tobacco and Trust and his first release, Sobremesa (a cigar produced at the Joya de Nicaragua factory). Perhaps one of the most interesting stories is how his new company exceeded the projections for the amount of orders taken at the trade show – and this was pretty much done without handing out a sample of what his new product would be.
Melillo departed Drew Estate in 2014. He formed Melillo International as a consulting venture to the cigar industry. This year, he made the transition to brand owner as he launched Foundation Cigar Company. He would team up with Casa Fernandez at the TABSA factory to release his first cigar, El Güegüense.
Both cigars were considered departures for what Saka and Melillo had done in the past (i.e. Lisa Privada). Both were in good demand, and judging from reactions, both significantly lived up to the hype surrounding the releases. There was no doubt, these releases were going to satisfy most of the fan base of these personalities. How well these cross over to the everyday smoke and become staples in retailer humidors, remains to be seen.
Drew Estate Stays Business as Usual Post Swisher Acquisition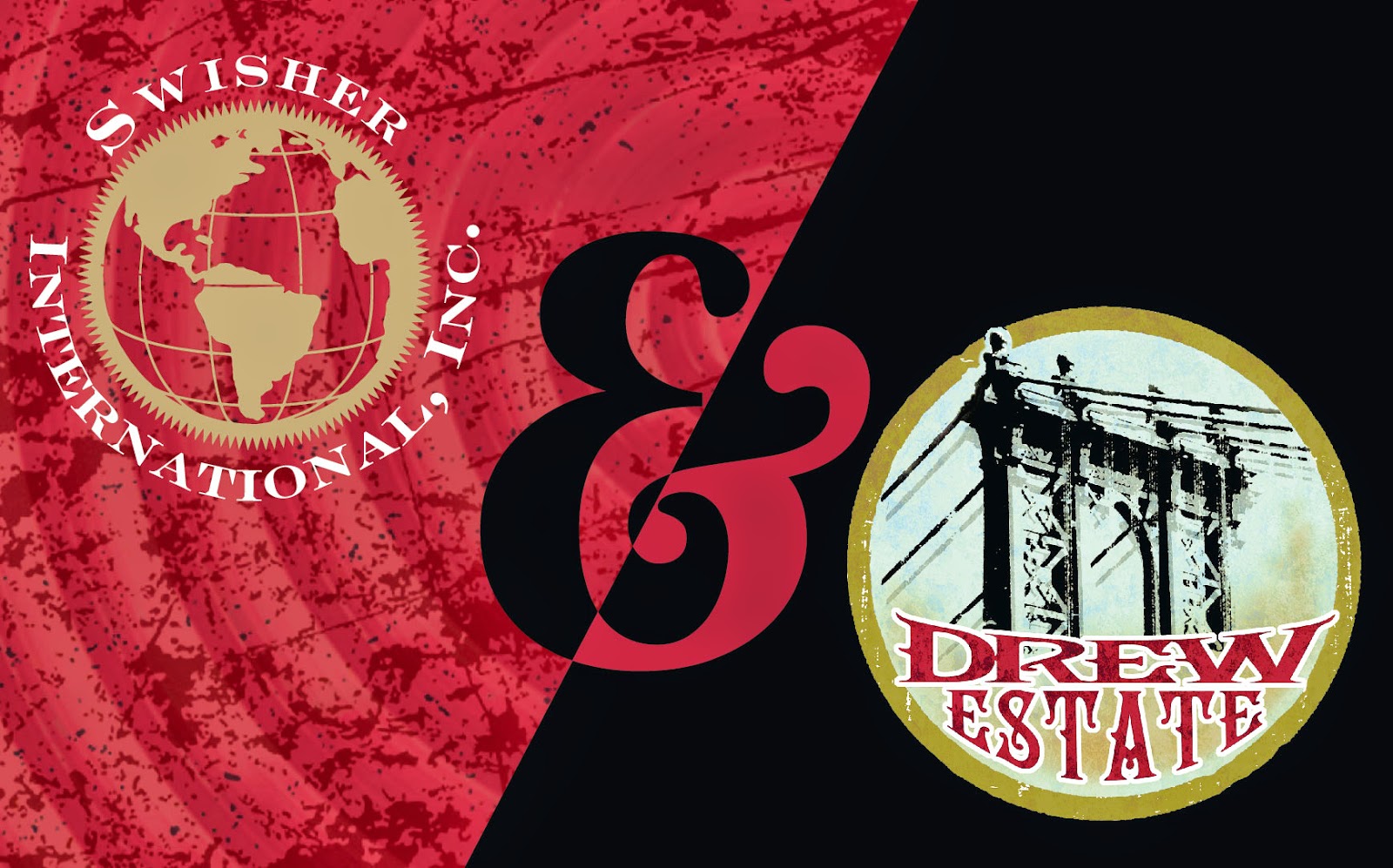 When Swisher International acquired Drew Estate Tobacco Company last Fall, one big question would be whether the culture of Drew Estate would change. After a little over a year as a subsidiary of Swisher, our assessment is the company was able to operate business and usual.
From a product pipeline, things were quite active. The year was highlighted by the release of the Undercrown Shade, the first major Connecticut Shade offering in many years under Drew Estate – and the first new Undercrown blended by Drew Estate Master Blender Willy Herrera. There were several line extensions including the Norteno Edicion Limitada Churchill; Herrera-Esteli Tubo; Nica Rustica Belly and Short Robusto. There were several shop exclusive releases. Plans were also announced for a new collaboration with Shady Records in 2016.
However, it was the culture of Drew Estate that was mostly unique and in 2015, that seemed to stay in-tact. We even noted this at Drew Estate's booth at the 2015 IPCPR Trade Show.
As we said several times, the second year of an acquisition is always the most interesting. However embracing change has always been a part of the Drew Estate culture, so it will be curious to see what 2016 brings.
Executive Changes at General Cigar Company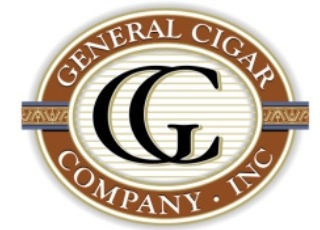 In November, Scandinavian Tobacco Group, the parent company of General Cigar Company announced some big changes to the executive leadership of General Cigar. At that time it was  that Dan Carr, the President of General Cigar Company since 2010 would be departing the company. Several days later it was announced that Regis Broersma, the Managing Director of STG Germany would be Carr's successor as President.
A reorganization also took place in STG's premium cigar group. In addition to Broersma's appointment, Craig Reynolds, the President of Cigar International has been named Executive Vice President for its global handmade cigar business. Reynolds will now have responsibility over General, and will continue in his current role as President as Cigars International.
The executive leadership changes caught the industry by surprise. Ultimately leadership changes like this will lead to greater changes down the line. It is likely will be see what those greater changes are at General in 2016.
House of Emilio Streamlining
18 months ago, House of Emilio was a distribution arm of nine boutique cigar companies. It was back in 2012 when Emilio Cigar brand developer Gary Griffith began bringing in other companies to utilize Emilio Cigars's warehousing and sales force. Last year change began to occur, House of Emilio National Sales Manager Nate McIntyre departed for Cubanacan Cigars. Fast forward to 2015 and we have seen the departure of several brands and the distribution arm is now down to four companies. Now going into 2016, one has to wonder what the future has in store.
The departed brands include Rodrigo Cigars, Bodega Premium Blends, Epicurean Cigars, Guayacan, and Herederos de Robaina. Rodrigo and Guayacan have remained active. Rodrigo has evolved a combination of a both a cigar brand and small batch online retailer. Guayacan is getting ready to move into a new factory, but since departing things have been quiet from Bodega, Epicurean, and Herederos de Robiana.
Of the four brands that remain, 1502 Cigars and Nomad Cigar Company appear on solid footing. These have become the workhorses for the distribution arm. Ezra Zion appears to be shifting some focus more toward small batch direct to consumer sales, so there is some questions on what the future holds for its premium brick and mortar offerings.
Perhaps the biggest questions lie with the brand that started it, Emilio Cigars. Earlier this year, Griffith retired. While Scott Zucca is the owner of Emilio and its House of Emilio distribution arm, Griffith was perceived as the uniting force of the companies. He also was the architect of many of the products in the original Emilio brand.  Following Griffith's departure, Spencer McGuire was brought in as a brand manager, but it seems as though his focus is to help promote the events on the road – and look at changing Emilio's branding.
The original Emilio brand has the largest number of facings in the House of Emilio portfolio – and as a result, this might be one brand that might face the greatest challenges in 2016. This past year, there was one major release under Emilio and that was the long-awaited Carpe Noctem. Griffith and Emilio hyped this new line for nearly three years for that release. Instead Carpe Noctem became a 250 box single store release, raising more questions on why that occurred.
In a nutshell, 2015 was a year of change and streamlining for House of Emilio. Streamlining is not a bad thing, but at the same time it will be interesting to see where things will head for 2016.
The Story of the Cubanacan HR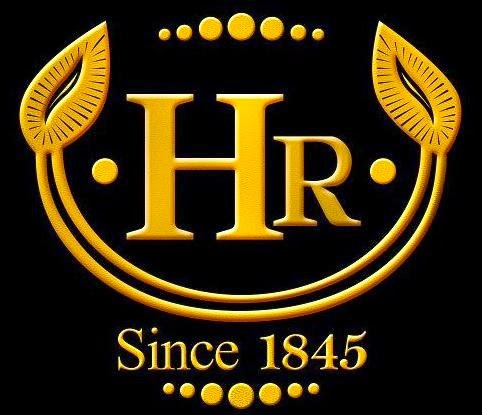 When it was announced, Cubanacan HR was a cigar that was met with anticipation. It was a cigar that exceeded expectations finishing as the Cigar Coop #4 Cigar of the Year for 2015. Now there are serious questions about the HR brand's future.
Last year, Cubanacan Cigars was one of the companies we identified on the rise. After ending its affiliation with Tarazona Cigars, the company began to focus on promoting its own brands. Around same time, the company announced a partnership with acclaimed Cuban grower Hirochi Robaina to form a new brand called HR. The cigar was launched at the 2014 IPCPR Trade Show. The cigar was positioned an ultra-premium offering. It was released in December and during the first half of the year. Even with a price point in the $20.00 range, this cigar was the talk of the first half of 2015. Robaina himself appeared at several events in the U.S.
About a week before the 2015 IPCPR Trade Show word came out that Hirochi Robaina forming a collaborative partnership with La Palina Cigars. At the same time, Robaina announced he was joining forces with the La Corona factory in Esteli, Nicaragua. La Corona is run by Omar Gonzalez Aleman, who was Cubanacan's master blender. Both Robaina and Gonzalez also announced it they had ended their relationship with Cubanacan.
The situation was made more complicated when Robaina also announced the HR brand was his and he would be taking it with him. In addition, Robaina said he would also be at the La Palina booth at the 2015 IPCPR Trade Show – which indeed was the case.  All of this made for a difficult IPCPR for Cubanacan Cigars.
At the Trade Show, Cubanacan still took orders for HR and Soneros, the latter of those two lines owned by Gonzalez. The branding of both were on display in Cubanacan's IPCPR booth. On the other hand, when I talked to Cubanacan owner Robert Mederos, it was clear the company was prepared to move forward without Robaina, but it wasn't going abandon the brand without a fight.
Meanwhile nothing further has been announced from Robaina's side on what he is doing with La Palina and the La Corona factory.
Who gets the HR brand and how (or if) it remains on the market are big questions for 2016.
The Politics
FDA's Intent to Regulate Premium Cigars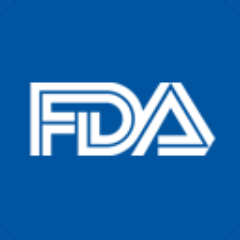 For 2015, there are only a things that occurred surrounding the U.S. Food and Drug Administration's intent to regulate premium cigars.
If you look at the points above, there wasn't much new to report on this. However, this is still the 800 pound guerrilla the cigar industry is up against. Perhaps what was the bigger story is all of the mis-information that has continued to trickle out. An organization claimed to have a leaked copy of the proposed regulations sent to the OMB – and they never produced it. There were false reports of the FDA extending the comment period for the proposed regulations. Unfortunately, all of this mis-information was reported and it spread like wildfire. By year's end, this seemed to become a lightning rod for rumors with the real story still unknown.
The Omnibus defeat, while not unexpected still went down as a blow to the cigar industry. The industry now must wait for what the OMB decides. In the meantime, consumers and retailers now wonder, when will we get a win in Washington DC.
While not an FDA issue, many municipalities did increase the minimum smoking age to 21. Most significant was the State of Hawaii, which became the first state in the U.S. to put into law a minimum smoking age of 21.
IPCPR 2015 Trade Show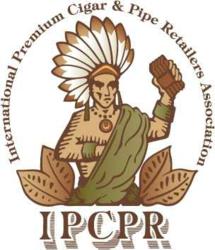 This year the International Premium Cigar and Pipe Retailers held its 83rd Annual Convention and Trade Show in New Orleans. It was the first time IPCPR had returned to New Orleans since 2015. Overall, this was a well-executed event by the IPCPR, but one that had its challenges.
One challenge was the comprehensive smoking ban that was instituted by the City of New Orleans earlier in the year. As we talked about in our 2015 IPCPR Post Game Report, the smoking ban impacted things, but it wasn't quite as bad as we thought it would be. The biggest difficulties on where to smoke seemed to focus around the after hours events. While it was more difficult to smoke in places, it wasn't impossible Overall, we thought IPCPR got a passing grade for mitigating the effects.
There was a perception of reduced attendance this year at the trade show. As we mentioned in the 2015 IPCPR Post Game Report, there are some mixed reports on the numbers. The smoking ban was a contributing factor, but there were others. Our feeling is the retailer attendance was down, but at the same time we also felt there were less "tire kickers" at the show this year. This resulted in a base of attendees who were more serious about buying. In terms of the outcome, some manufacturers reported high volumes of orders, while others reported less volume.  The group of manufacturers in the latter seems to be calling for change in 2016.
From a cigar media standpoint, it seemed like there was less outlets and media members at the show, but no loss of coverage. Like the retailers, it seemed like the serious cigar media were the ones who went to New Orleans this year. From a Cigar Coop standpoint, we broke every record for web-traffic from our coverage of the show, so from our point of view, it makes good business sense to continue to devote as much coverage as we do.
The 2016 IPCPR Trade Show returning to Las Vegas for at least three years. With the perception that attendance is declining, 2016 could be a crossroads show and some changes need to be made, so it will be interesting to see how IPCPR reacts.
Nebraska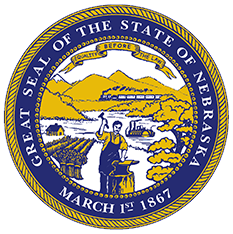 On the surface, it doesn't seem like the cigar industry gets a lot of victories. In general these battles are often are an uphill battle and take a long and arduous effort. This past year there was a big victory that happened on the quick side.
In August 2014, the Nebraska State Supreme Court ruled that smoking in cigar bars was unconstitutional. This stemmed from a case brought by Big John's Billiards, which objected to the cigar bar bill passed in 2009 because state lawmakers didn't provide an exemption for billiard halls.
An attempt was made to see if the Court will reconsider, this ruling. However on November 13, 2014, the Court announced it would not reconsider the ruling. This led to going the legislative route, and many assumed this would be a long fight ahead.
On January 9th 2015, Legislative Bill 118 was introduced. It had to go through three rounds of voting before moving to Governor Pete Ricketts desk. It did just that – and it happened very quickly as on February 26, 2015, Ricketts signed the bill into law. The final vote with the legislature was an overwhelming 45-3 vote.
The Industry Trends
Bridging with Spirits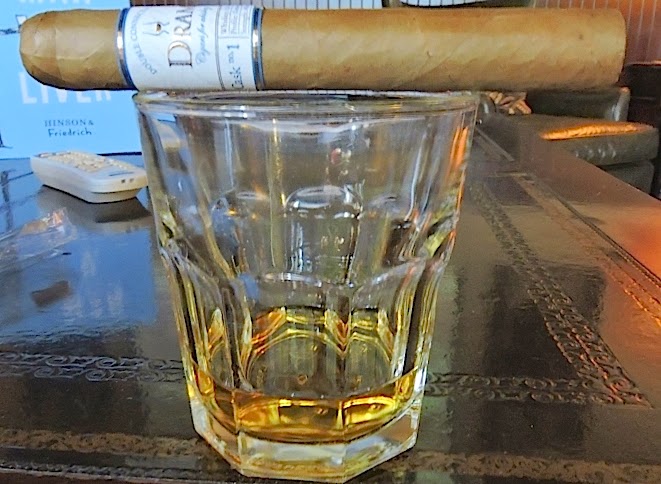 This is a trend is not a new one, but it is one that caught stream in 2015 – i.e. pairing a spirit with a cigar. This was accomplished two ways – incorporate the spirit into the cigar, or design a cigar with the spirit in mind.
Camacho took incorporating a spirit into a cigar to a whole new level. The Camacho American Barrel Aged cigar featured a blend of mostly U.S. tobacco, but the difference is it incorporated one corojo leaf aged in a bourbon barrel. The cigar became a huge hit for Camacho. Drew Estate also incorporated barrel aging for its new Pappy Van Winkle cigar.
It even became more "trendy" to "barrel age" a cigar. This is not a new concept to the cigar industry  Companies like Joya de Nicaragua and Perdomo Cigars, both of whom have used barrel aging of tobacco in the past now promoted the fact that they were using this process.
Meanwhile companies designed cigars to be enjoyed with a spirit. Quesada re-released its Oktoberfest Cigar that was designed to be paired with a malt beverage. Quesada also introduced the Quesada Keg – designed to be enjoyed with an Irish Stout.  Perdomo also designed cigars to be enjoyed with beers through its Special Craft Series. C&Cs DRAM brand introduced a series of four cigars designed to be paired with whiskey.
Finally, Klin Tobacco, the parent company of Hammer + Sickle took a bold step in pairing a cigar with a Scotch Whiskey. The company launched a new brand called The Caleanoch. For this cigar, the company decided to come up with its own curing process that involved using peat firing to cure tobacco (as opposed to traditional air curing or fire curing). The company released its first blend called Caleanoch 25 that features a filler of 25% peat fired tobacco. Future releases involving greater percentages of peat fired tobacco are planned for 2016.
The High Profile Connecticuts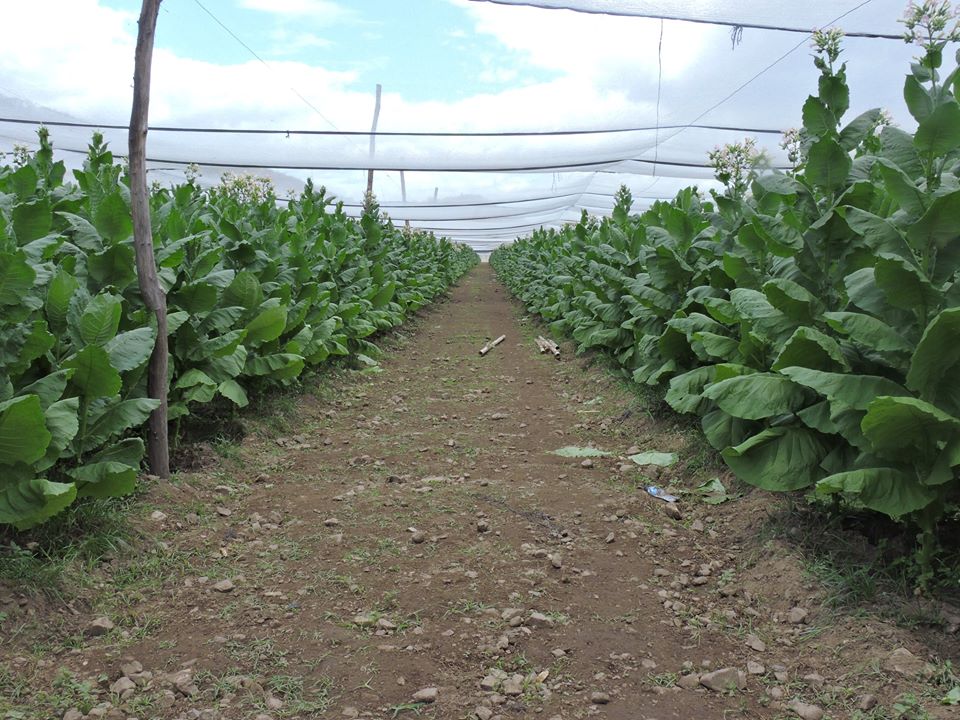 Back in 2011, it was a huge year for Connecticut Shade releases. There has been a notion that 2015 marked another big year. While it didn't seem like there was a surge in the amount of Connecticut Shade releases, there were a couple of high profile Connecticut Shade releases from places that weren't expected – Drew Estate and Padron Cigars.
Drew Estate released its first Connecticut Shade offering in several years with the Undercrown Shade. This became Drew Estate's first significant regular production line since the Swisher Acquisition. All indications are this cigar appears to be a hit for Drew Estate. While not the first cigar to do this, the Undercrown Shade is one that pushes some of the boundaries of a traditional milder and creamier Connecticut Shade by offering something a little bolder and spicier. It also succeeded in redefining the Undercrown line as being the something other than the "Liga Privada derivative"
On the other hand, Padron added its first Connecticut Shade Cigar with the Padron Damaso. With the Damaso, it breaks many of the rules when it comes to the Padron formula. While Padron releases are known for a natural (habano) and maduro offering, Damaso is only offered in a Connecticut Shade. Another deviation from the Padron formula is that it is also a rounded vitola as opposed to a box-press. Damaso also marks the first new line launched in seven years by Padron Cigars since the debut of the Padron Family Series back in 2008. This cigar was a more traditional offering in terms of being milder and creamier. While we thought it was a good cigar, it did fall short of expectations – and it's a theme seen by many in the industry.
The "Lost and Found" Craze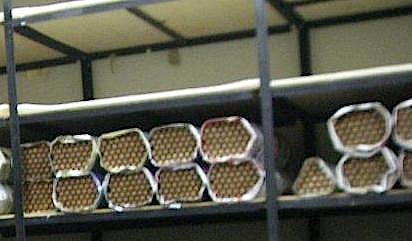 Right before Robert Caldwell launched Caldwell Cigar Company, he formed a partnership with Tony Bellatto and Jaclyn Sears. It was originally called Impromptu Cigars, then quickly changed to Bellatto / Caldwell / Sears, and this year became Lost & Found Cigars. The concept involves Caldwell visiting the aging room of factories that have not been released and release them in small batches. Meanwhile, Bellatto would handle the distribution and Sears put a creative spin around the packaging.  After somewhat of a quiet 2014, 2015 saw Lost & Found explode in popularity. We soon saw others "find" cigars in the factory and sell them. Latest trend?  Maybe, but as we look under the surface, there appear to be more industry drivers here than just a craze.
It's quite possible to assume, that many factories are looking to sell off inventory in light of the pending FDA regulations. Any grandfather date could subject these cigars to user fees, so it is logical for the factories to move these cigars now. It also gives the company acquiring these cigars from the factory lots a new registered trademark for each cigar line released should the grandfather date be a 2015 or 2016 date.
And it's not just the Lost & Found, other companies such as Ezra Zion and Rodrigo who have found a way to capitalize on using. In fact, many companies have take advantage of these market drivers as well. When you look at all of the shop exclusive, regional, and ultra-small batch releases, chances are these are releases that were already rolled cigars in storage at the factory. We can infer that this is why there has been a plethora of limited editions in 2015.
The problem is the same in all of these cases:  A small production of cigars is sitting in the factory – and the longer it sits, the more costly it could be to sell. What better way than to make a small batch release, a regional, or a shop exclusive. In the case of Lost & Found cigar company, they created a business model around it.  On top of that Lost & Found deserves points for creativity.
Where this heads post-regulation is a good question.  While I don't see see this trend completely vanishing, I don't think we will see another year like 2015 for the limiteds and factory excess cigars.
Year of Collaborations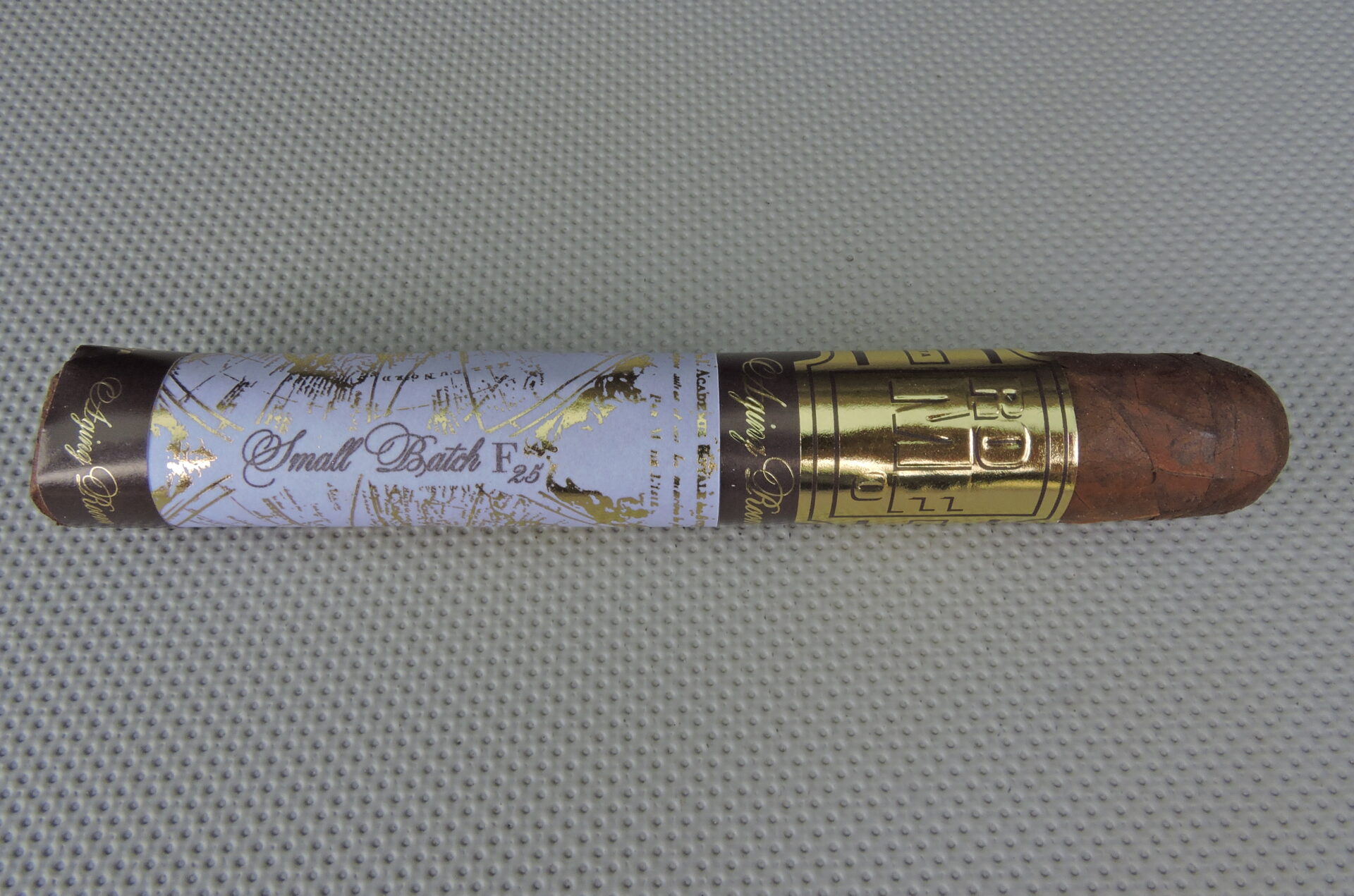 We define a collaboration here as two separate cigar companies coming together for a project. While this is nothing new, this year saw some significant ones.
Altadis USA led the way with two significant collaborations, and the expansion of a third one. First up the company teamed up with Boutique Blends to create the Romeo by Romeo y Julieta Aging Room Small Batch F25. This was a cigar where Altadis sent the famed Grupo de Maestros team to work with Nodal and his team at Tabacalera Palma to create this cigar. Altadis also worked with Pete Johnson of Tatuaje Cigars to create his interpretation of one of his favorite cigars, the Henry Clay Tattoo. This new Henry Clay was one of the fastest cigars to sell out at the 2015 IPCPR Trade Show. Finally, Altadis once again released a cigar made at Placencia in Esteli, Nicaragua. Last year, Altadis and Placencia teamed up to release the Espada by Montecristo. This year they teamed up to release the Espada by Montecristo Estoque.
Warped Cigars and Casa Fernandez teamed up to create a whole new brand called Futuro. Futuro. is a joint venture between two rising stars in the cigar industry, Kyle Gellis of Warped Cigars and Max Fernandez of Casa Fernandez. The collaboration could be considered as part of an organic process as Warped Cigars has been collaborating with Casa Fernandez's Tabacos Valle de Jalapa S.A (TABSA) factory to produce several of its lines. As a part of this concept, both Gellis and Fernandez jointly developed a blend and then each produced a size to his own personal preference. The brands were each jointly marketed by Warped and Casa Fernandez as the cigars were on display at both booths at IPCPR.
Viaje Cigars established a new relationship with PDR Cigars in the Dominican Republic. This year there were several releases that came from Viaje that were made at the PDR Cigars factory. The centerpiece of this partnership was the Viaje Collaboration 2015 release. This would be Viaje's first coffin cigar release. Meanwhile Viaje continues to partner with Casa Fernandez at the TABSA and Raices Cubanas factory for many of its other releases.
Eddie Ortega and Sean Williams also collaborated on a brand called Larceny. The premise of this collaboration is that Ortega and Williams would each produce a blend to satisfy the other's palate. The significance of this release is that it was done out of the  La Zona factory, thus providing a reunion of sorts with Ortega and his old partner Erik Espinosa.The cigars received by each brand owner would be released under that brand owner's name. The result would be two limited production cigars called Ortega Larceny by Sean Williams and EPM Larceny by Eddie Ortega. The duo followed up and launched a release out of El Titan de Bronze called Miami Stash. Plans are for Larceny Lancero to be released next year, but with Ortega now using Quality Importers for his distribution, Williams will be launching this one solo.
There were branding collaborations as well. Phil Zanghi reacquired his Indian Tabac trademark and teamed up with Polaris to launch Indian Motorcycle Ultra Premium Cigars. CAO launched also launched a branding partnership with Jimmy Buffet's Margaritaville brand to create Margaritaville by CAO.
* Stay tuned for more Year in Review coverage in Early January, 2016 on Cigar Coop.