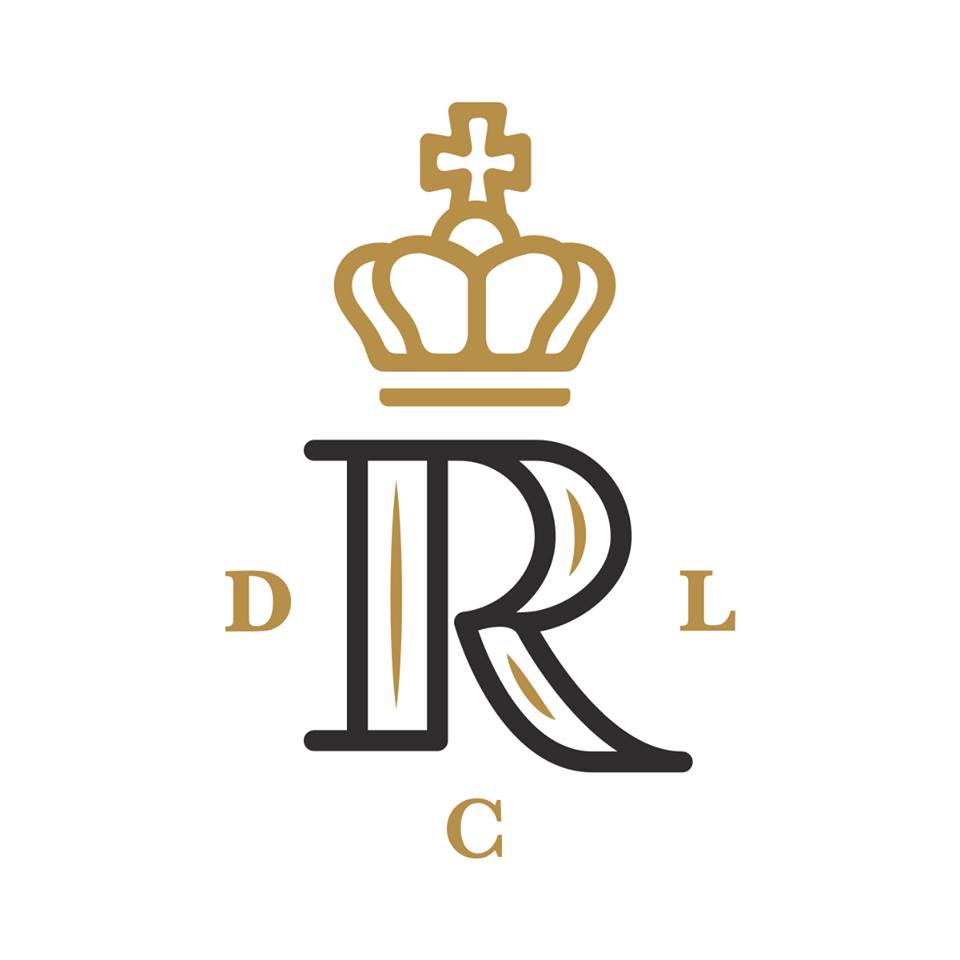 The 2016 IPCPR Trade Show was the third one for De Los Reyes cigars. This year the company owned by the Reyes' family introduced a new line under its Saga brand known as Saga Short Tales. But it wasn't just a new cigar line that was of interest here. Representatives from United Parcel Service (UPS) were at the De Los Reyes booth to discuss "Cigar Direct", the new cigar shipping program that De Los Reyes is partnering  with the courier giant. Meanwhile products made for other companies made at the De Los Reyes factory could be seen throughout year's trade show.
Tales of High Priming
Saga Short Tales is the third line under De Los Reyes' Saga brand. This is a planned ten volume series with each cigar coming in a different blend and a different size. At this year's trade show, the first installment (Volume 1) of the line,  "Tales of High Priming" was showcased. As the name indicates, the cigars' filler incorporates high priming corona leaves from the tobacco plant. The corona leaf grows at the top of a tobacco plant and is subject to getting more sunlight and nutrients. The end result is a fuller strength, fuller-bodied cigar. The blend consists of a Nicaraguan wrapper, an Indonesian binder, and a combination of U.S. Connecticut Broadleaf and Dominican Negrito tobacco.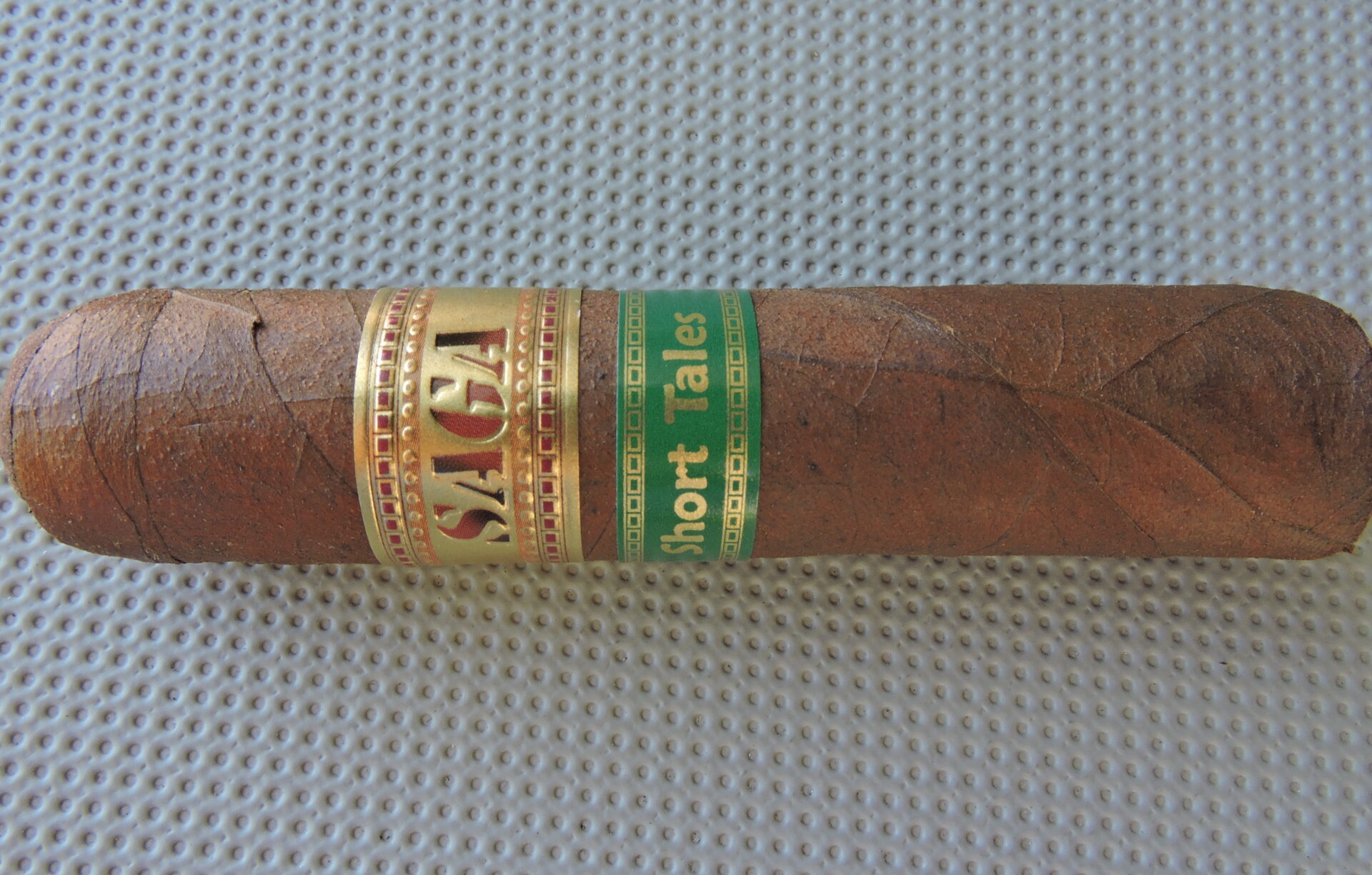 For the Tales of High Priming release, it is a short, large ring gauge 4 x 58 vitola. The cigars are packaged in ten count boxes resembling a book.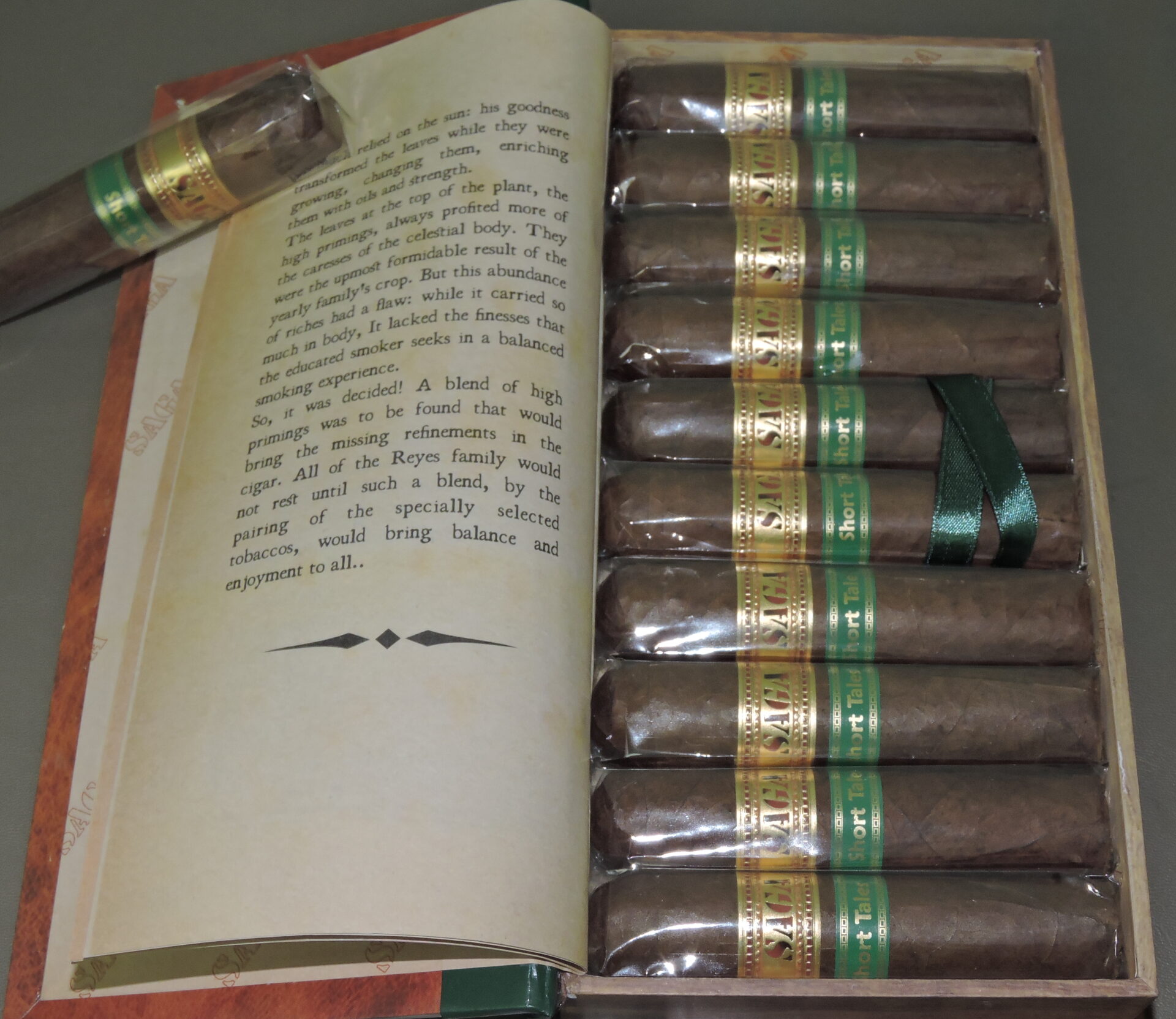 The Saga Short Tales joins the other two lines offered in the Saga brand, Saga Golden Age and Saga Blend No 7. De Los Reyes also has a limited ultra-premium line known as Don Julio.
Cigar Direct
Meanwhile, De Los Reyes made headlines earlier this year on the Cigars Direct collaboration with UPS. Cigars Direct is not a shipping option, but a shipping platform that provides a mechanism for factory direct shipments to U.S. based retailers. Cigars Direct leverages technology that licensed retailers can take advantage of. It is something strictly reserved for premium cigars (those that qualify for S-chip). ANEXIM Marketing Group Inc serves as the distributor for the program and handles the payment of federal taxes as well as the generation of invoices. De Los Reyes says under the program shipments will arrive from the Dominican Republic to retailers in 72 hours.
The Cigars Direct program is one of the bright spots of the 2016 year. Last year, global courier FedEx announced it would end cigar and tobacco shipments beginning this year. This story set off concerns of other courier companies taking a similar position. The De Los Reyes agreement puts to bed these reports at least from a UPS end.
While De Los Reyes was the first company to sign up for the Cigars Direct program, it is not a program that is exclusive for them. At this year's IPCPR Trade Show, UPS has had discussions with other companies looking to take advantage of this new platform. Representatives from UPS told us that they are also looking at expanding the program to Europe. As for American-based cigar factories, UPS is still committed to working on shipments through its UPS Ground program.
De Los Reyes Factory
Products made by the De Los Reyes factory were not just present at the De Los Reyes booth. They could be seen in several other places. In addition these products also incorporate tobacco from the Reyes' farms.
The De Los Reyes factory is probably best known to be the home of Phil Zanghi's Debonaire House, makers of the Debonaire and Indian Motorcycle line of cigars. This year the brands of Debonaire House got a big boost as the company entered into a distribution agreement with Drew Estate, thus providing a path to increase its market penetration.
De Los Reyes along with Debonaire House are working with a new company called Cattle Baron Cigars to produce its self-titled line of cigars. Cattle Baron Cigars is a company run by Montana rancher Bryan Mussard. Another collaboration with De Los Reyes and Debonaire House is Topper Cigars' Topper Grande 120th Anniversary cigar.
De Los Reyes continues to produce Patoro Cigars, the company run by Patrick Martin and Dr. Pablo Schneider. This year the new Patoro Brasil was made available to the U.S. market. Finally, long-time boutique maker Sean Williams of El Primer Mundo has teamed up with De Los Reyes to produce his new El Primer Mundo 10 Year Anniversary cigar
Photo Credits: Cigar Coop, except where noted.