The Prime Time Awards are voted on by each of the three members of the Prime Time Podcasts. The awards look at the impact on the cigar industry. Today, we unveil our choice for 2018 Person of the Year. This award looks at the individual who for better or worse had the most significant impact on the cigar industry.
Aganorsa Leaf Senior Vice President of Sales and Marketing Terence Reilly is the Prime Time team's selection for 2018 Person of the Year for the cigar industry.
After a long tenure at Quesada Cigars, Reilly joined Eduardo Fernandez's Casa Fernandez Cigars at the end of 2017. The company is well-known for its Aganorsa farms in Nicaragua that grow some of the best tobacco in the world. The company has ownership in two factories in Nicaragua (Tabacos Valle de Jalapa S.A, Sabor Agnorsa S.A.) as well as the Casa Fernandez Miami factory located in Miami, Florida. For many years it has grown and produced its own branded cigars as well as cigars for other brand owners. With all of the great work done in Fernandez's operation, the Casa Fernandez brand sometimes got overlooked. That all changed in a big way in 2018.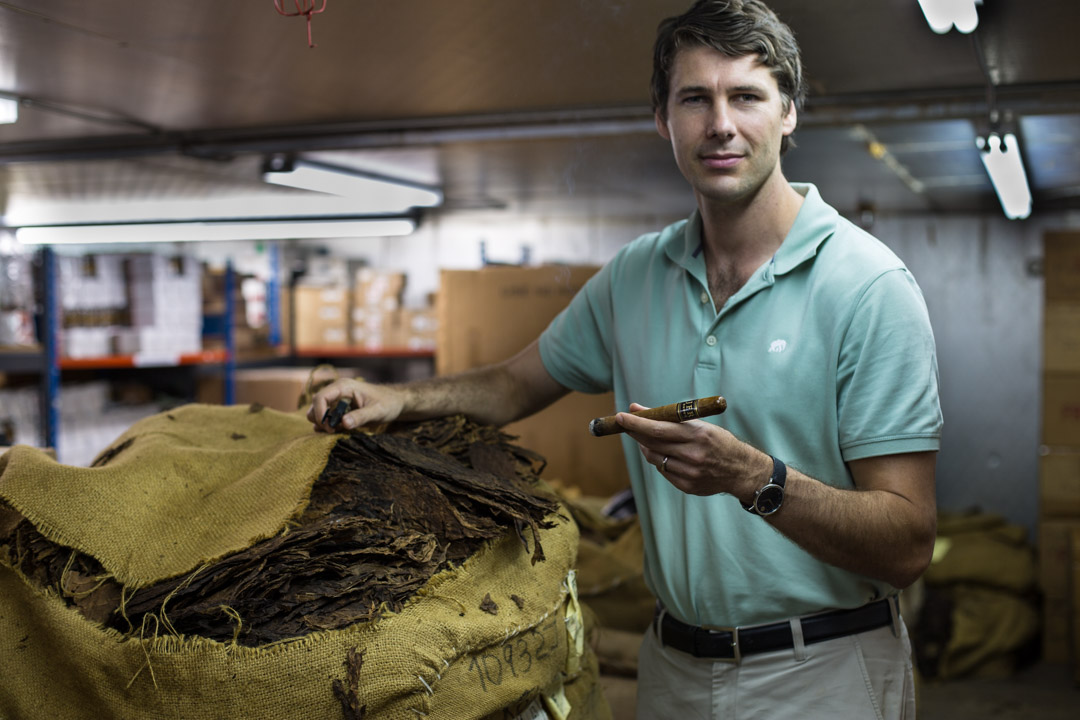 One key role Reilly played was in the renaming and rebranding of the company from Casa Fernandez to Aganorsa Leaf. As Reilly noted when the change was made, "It's essential cigar aficionados associate our cigars with the incredible leaf we grow. Changing our name to Aganorsa Leaf is a crucial step towards that goal." After announcing the new name, Reilly turned his attention to fine-tuning the branding of the company's cigar portfolio to bring a level of consistency while keeping the company's message in the forefront. Company renaming and rebranding is a difficult and risky proposition, but with Reilly's guidance, it went as smooth as could be.
Meanwhile, Reilly took to the road visiting retailers and consumers across the U.S. Not only did he spread the word of the new branding, but he was educating everyone on the Aganorsa Leaf operation. Throughout the year, the brands of Aganorsa Leaf rapidly gained prominence in retailer humidors. When Reilly had originally joined Casa Fernandez, he referred to its brands as a "sleeping giant." By the time 2018 came to a close, the Aganorsa Leaf brands were now standing out in the forefront.
In the end, while the Aganorsa Leaf was already a well-oiled machine, Reilly put a turbo-charge into it. The company was able to move to the next level seamlessly and rapidly. The Person of the Year award is about impact, and Reilly's work in 2018 lived up to what this award is about.
Honorable Mentions: Robert Holt, Ernesto Perez-Carrillo Jr.
The full vote results appear here.
Previous Winners
2014 Hans-Kristian Hoejsgaard and Jim Young
2015 AJ Fernandez
2016 Carlos Fuente Sr.
2017 AJ Fernandez
2018 Terence Reilly
Photo Credit: Terence Reilly