---
For the tenth consecutive year, the Cigar Coop brand will be providing coverage of the International Premium Cigar and Pipe Retailers (IPCPR) Association Trade Show and Convention. We are proud to be a part of a very small group of media to say that. Today we begin a ten part series where we look back our experiences at the IPCPR Trade Shows over this decade.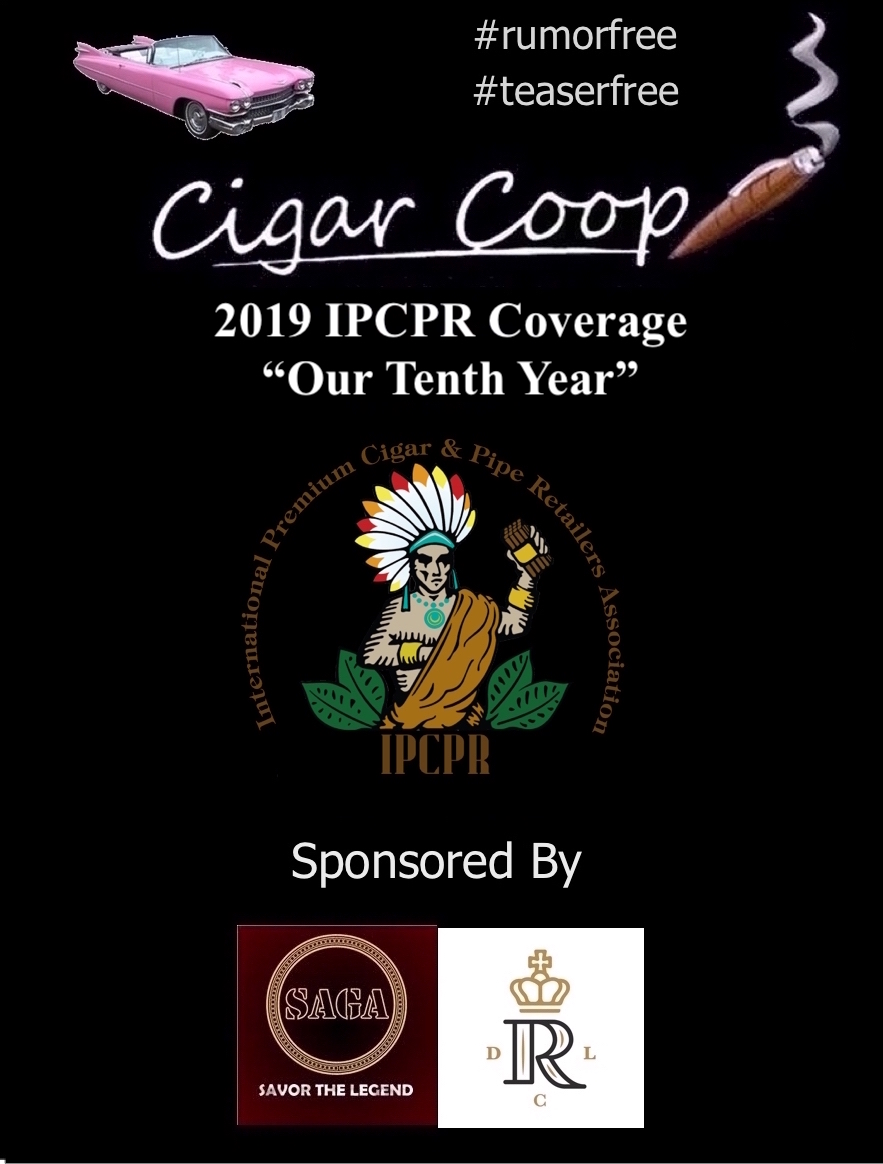 2010
The 78th Annual International Premium Cigar and Pipe Retailers (IPCPR) Convention took place August 9-13, 2010 in New Orleans, Louisiana at the Convention Center. It would be my first IPCPR Trade Show.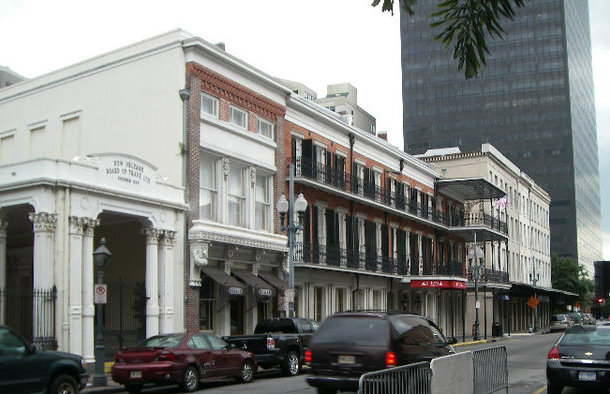 In 2010, there wasn't a Cigar Coop brand at all. It was a time when I had worked in a business development role for a local retailer and had a chance to go to the Trade Show. It was my experience at this Trade Show that was the inspiration to build what for all practical purposes was an amateur blog. The photography sucked and the writing was crappy, but somehow we made it and eventually went into a transformation of a structured media outlet.
As many know, the story of getting an Iced Coffee at Cafe du Monde was the inspiration to start Cigar Coop. I talk about this each year during the anniversary week.
That round of coverage was far from industry focused. It was from a perspective of someone who had walked into a cigar Disneyland and was mesmerized by the elaborate booth setups and getting to meet cigar personalities. It's not an approach that I have taken since.
The show kicked off with a tasting seminar hosted by Henke Kelner of Davidoff. I miss the interactive learning features IPCPR used to have.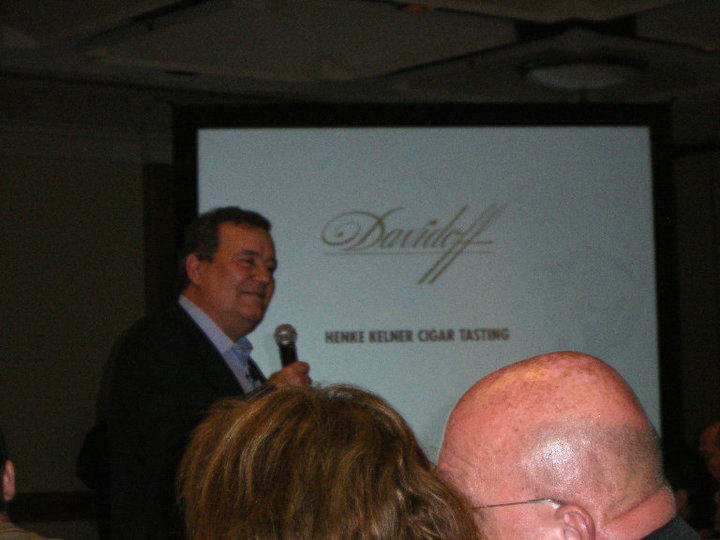 I reflect kindly on meeting four individuals, two of whom don't remember our first meeting. Those two are Michael Giannini, who was heading up Team La Gloria for General Cigar and Sam Leccia, who was with Oliva Cigar. Both took time out of their busy schedules to talk to me.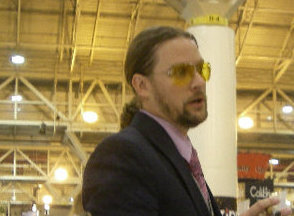 The third was Matt Booth, who I know remembers our first meeting. It's been a decade of friendship and hijinks with Matt. Matt Booth was in a "booth" at the Camacho booth. The more amazing thing, he wore a suit!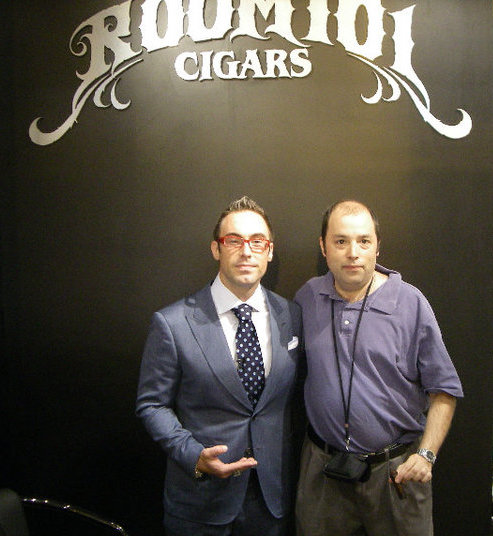 Finally, it was Andre Farkas of Viaje Cigars who has the most photographic memory of everyone in the cigar industry. He had launched the Viaje Satori at the show and it was the best cigar I smoked at that trade show.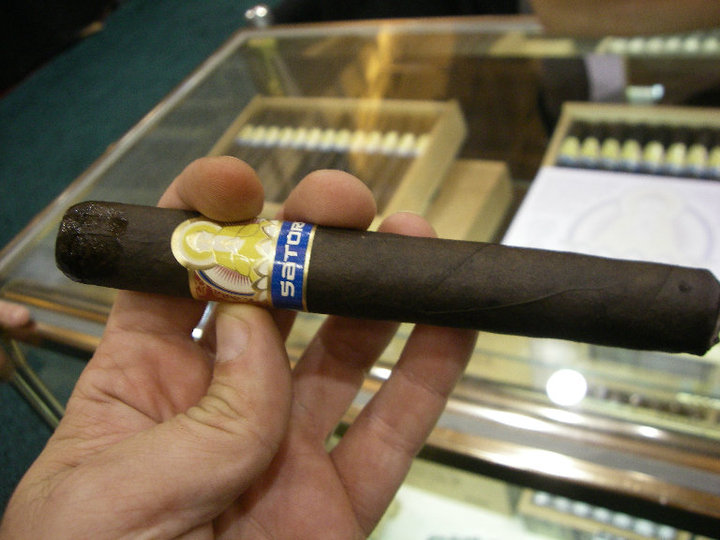 2010 was a huge year for General Cigar. La Gloria Cubana was the brand center stage in 2010 with three very innovative releases. I still think this was General Cigar's best year in all of the IPCPRs I have covered. These releases included:
La Gloria Cubana Artesanos de Tabaquero: This cigar featured a segmented wrapper. Connecticut Shade lower third by the foot and hearty Ecuadoran Sumatra on the upper 2/3.
La Gloria Cubana Artesanos de Obelisco: This has a unique, almost "pyramid-like" shape to it.  It is actually modeled more after the shape of the "Heroes of the Restoration" monument located in the city of Santiago (Dominican Republic).
La Gloria Cubana Serie N:  This cigar complemented the Serie R line.  It combines Nicaraguan tobaccos with a Capa Oscura wrapper. The packaging is also unique here with 24 sticks packaged in a red hexagonal box.  This cigar also was highlighted by a letter "N" on the wrapper made of a natural tobacco leaf.
Macanudo also had two significant releases with Macanudo Cru Royale (a medium-bodied Macanudo) and the Macanudo Vintage 1997 (featuring metal bands). All of these cigars made the 2010 Cigar of the Year list. We covered these in the following report:
One in particular everyone was talking about was Kurt Kendall's 7-20-4 cigar. At many booths I visited, the word on the street was from the other manufacturers to go check out Kurt's cigar. The cigar did not disappoint.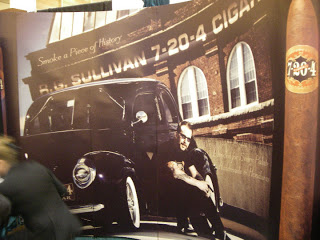 Brand-wise, I remember this show as the rebranding of Carlos Toraño cigars as Toraño Family Cigars. It was the one time I met Carlos himself.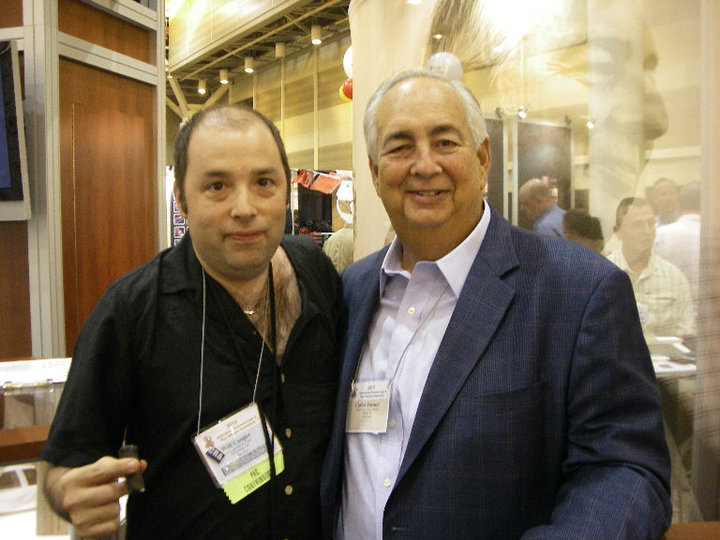 And to think of some of the brands that are no longer with us. Siglo was one from Altadis U.S.A. that was one of my favorites. We recently covered this on Prime Time Special Edition 52: The Lost Cigars. Back in 2010, Siglo had quite a big push.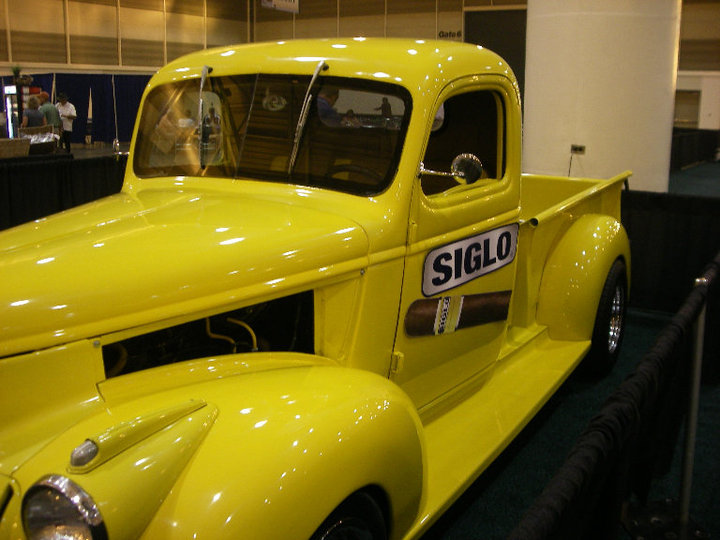 One thing that also stood out was a conversation I noticed between Jonathan Drew and the late José Orlando Padrón. It was the oddest combination of two industry leaders talking that I saw. My camera battery failed, but Jacob Rousch was kind enough to get me a photo.
Finally, there was a Drew Estate dinner where I was seated in between Steve Saka and Abe Dababneh. Both probably have no recollection our meeting, either. Believe me, I remember it!
After the IPCPR Trade Show, I formed Cigar Coop. One thing I concluded from this is while I had a great time at the Trade Show, what I posted on Cigar Coop from this Trade Show was simply terrible material. It wasn't something I want to read, and if Cigar Coop was going to make it, it was going to have to offer something more than a personal diary of having fun. That would set the stage for 2011….
Photo Credits: Cigar Coop, except where noted