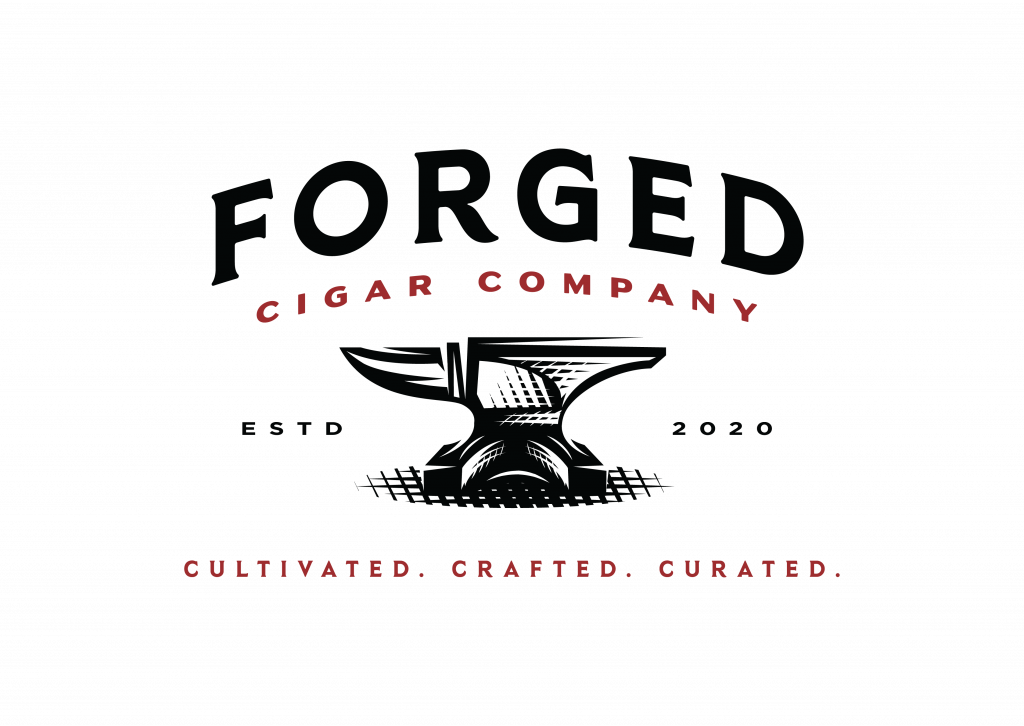 At the beginning of 2021, Scandinavian Tobacco Group (STG) announced it is dividing its portfolio of premium cigar brands. As a result, several brands will be moving into a new subsidiary known as Forged Cigar Company while other brands will remain under the existing General Cigar Company umbrella. These five brands going to Forged included: Diesel, La Gloria Cubana, Partagas, Bolivar, and Chillin' Moose. The idea behind this was to better support the brick-and-mortar channel. Forged is also going to its market with its own dedicated sales team and features its own independent and customized marketing. While at times the transition seemed a little confusing, for the most part, if you were fans of the brands that moved to Forged, it pretty much was business-as-usual.
Partagas
One can argue the most recognizable brand in the Forged portfolio is Partagas. This year saw a very different Partagas get released with the Partagas Cortado. This is not only the first Connecticut Shade-wrapped offering under Partagas, but it's also the first Nicaraguan-made Partagas to be released. While one can argue General Cigar Company has plenty of Connecticut Shade offerings, one can also make the case the Forged portfolio needed some more of these cigars. The blend features Ecuadorian-grown Connecticut Shade wrapper over an Indonesian binder and fillers consisting of Honduran, Mexican, and Nicaraguan tobaccos. Production is handled out of the STG Estelí factory. The Partagas Cortado will be released in four sizes: Corona, Robusto, Toro, and Presidente. What's perhaps most interesting is the Presidente size – measuring a massive 8 x 54.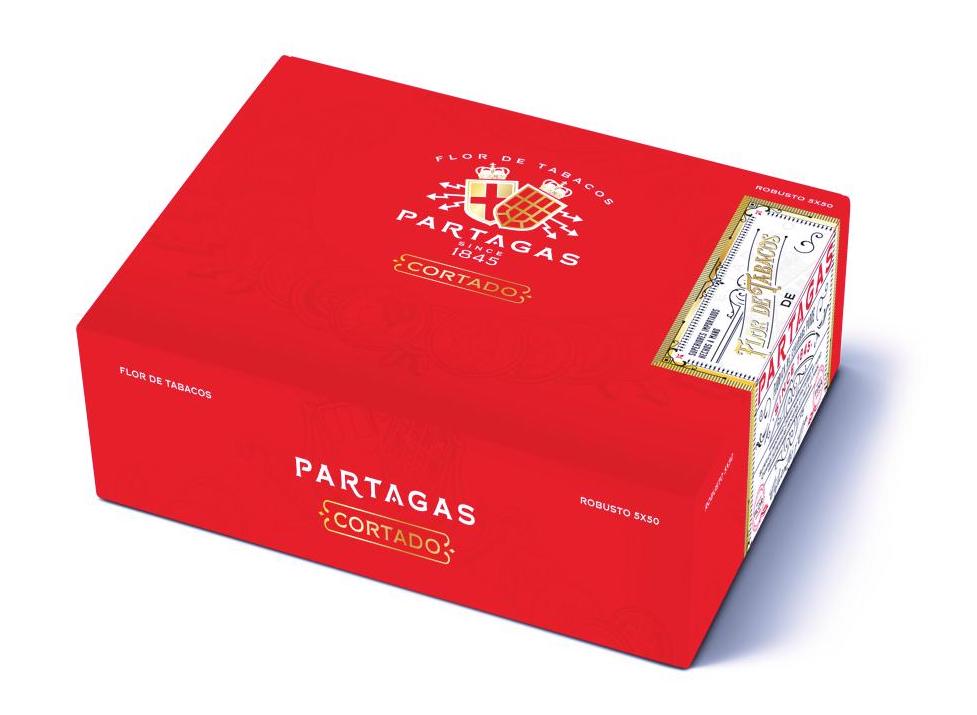 La Gloria Cubana
While La Gloria Cubana had a limited release earlier in the year known as Spirit of the Lady, the brand had a regular production release with the La Gloria Cubana Medio Tiempo. The cigar gets its name from the fact that it includes medio tiempo in the blend. Medio tiempo is one of the highest priming leaves that only grows on a small percentage of tobacco plants. Since medio tiempo is a high priming leaf, it is a leaf that gets the most sunlight and nutrients, so it tends to produce a fuller strength, fuller-bodied cigar. In this case, the Medio Tiempo comes from a Connecticut Havana tobacco plant and is incorporated into a filler of Honduran, Nicaraguan, and Dominican tobacco. The cigar is finished with a Connecticut Broadleaf wrapper and Ecuadorian Sumatra wrapper and comes in three sizes (Robusto, Toro, and Churchill). While this is a regular production cigar, Medio Tiempo tobacco is often scarce. It's quite possible that STG's massive tobacco resources will be not make that a problem.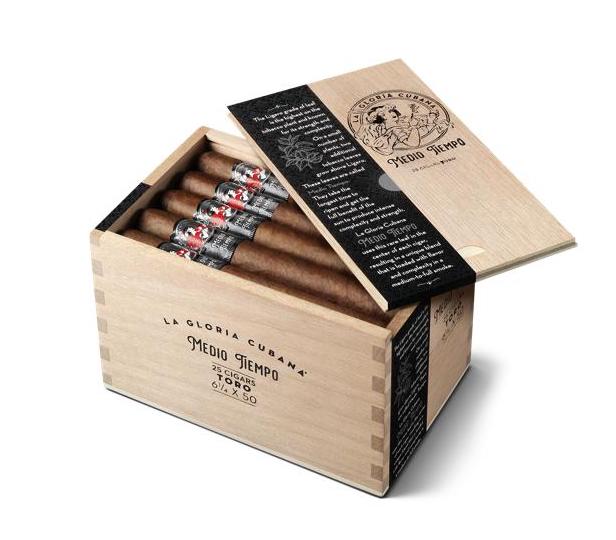 Diesel
Diesel certainly was the most active brand under Forged the last few months. This year Diesel's focus was on several limited-edition releases. Just before the summer kicked off, the Diesel Crucible was launched. This is the third and final release of the Diesel Elixir Trilogy limited edition series following 2019's Diesel Hair of the Dog and 2020's Diesel Delirium releases.  Diesel Crucible was originally a limited edition through Cigars International, but the 2021 edition features all-new packaging and a new blend. The Diesel Crucible is a blend developed by AJ Fernandez with Justin Andrews. It features an Ecuadorian Habano wrapper over a Nicaraguan binder and a combination of Nicaraguan and Honduran fillers. The cigar comes in one size – a 6 x 52 Toro packaged in rustic, ten-count two-compartment boxes. A total of 3,000 boxes were produced.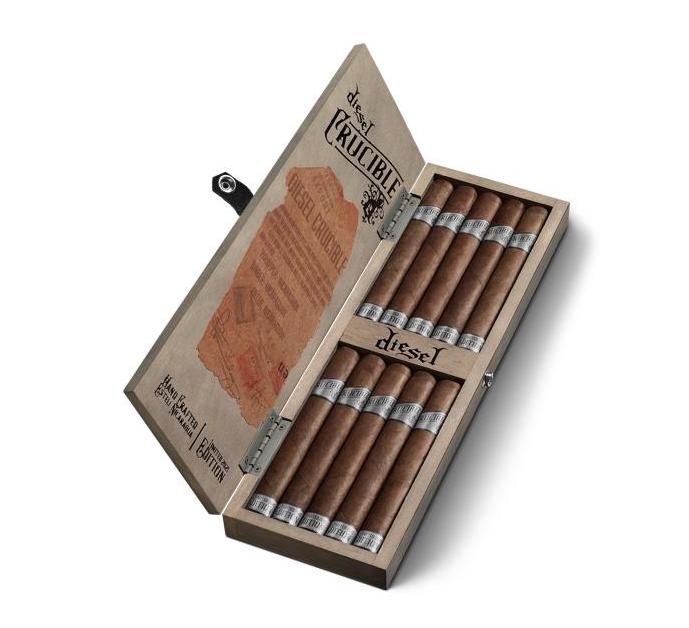 There is also a new small batch seasonal release known as Diesel Sunday Gravy. As the name indicates, this was was been inspired by gravy vs. sauce debate. Sunday Gravy is described as a  full-time line under Diesel and will feature seasonally-released cigars developed by AJ Fernandez and Justin Andrews. Plans are for blends to be released quarterly and sold until their limited supply is depleted. The cigars will be offered at a price less than $5.00 per cigar. The first release is called San Marzano. San Marzano features three varieties of Cuban-seed tobacco. The wrapper is Ecuadoran Habano, the binder is Nicaraguan Esteli and the filler is Nicaraguan Jalapa. The cigar is described as a bold smoke. It will be available in one size (6 x 54). The cigars will be presented in 10-count boxes with pricing set at $4.99 per cigar.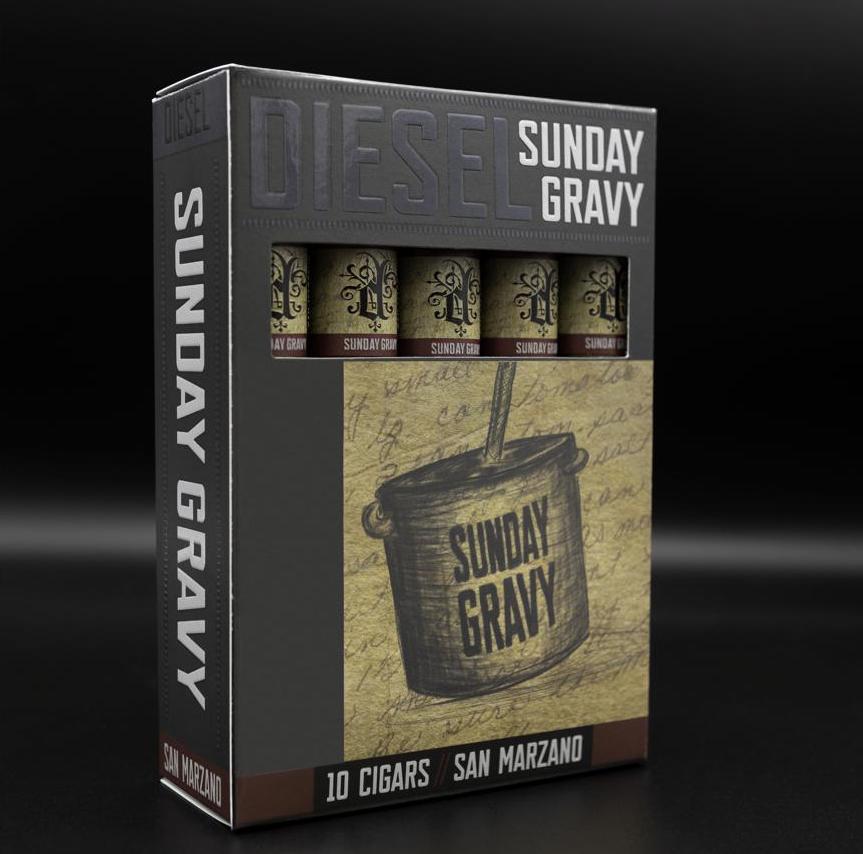 Finally, this year's release from STG for the Tobacconists Association of America (TAA) is coming from Diesel. It's known as the Diesel Disciple. Diesel Disciple is a cigar blended by AJ Fernandez at Tabacalera AJ Fernandez in Estelí, Nicaragua. It's a project that was done in collaboration with Diesel brand manager Justin Andrews. The cigar features a Mexican San Andres wrapper, Ecuadorian Sumatra binder, and Nicaraguan Habano fillers. A surprising move is that the cigar is a 7 x 38 lancero – a rarity for a TAA and an STG release.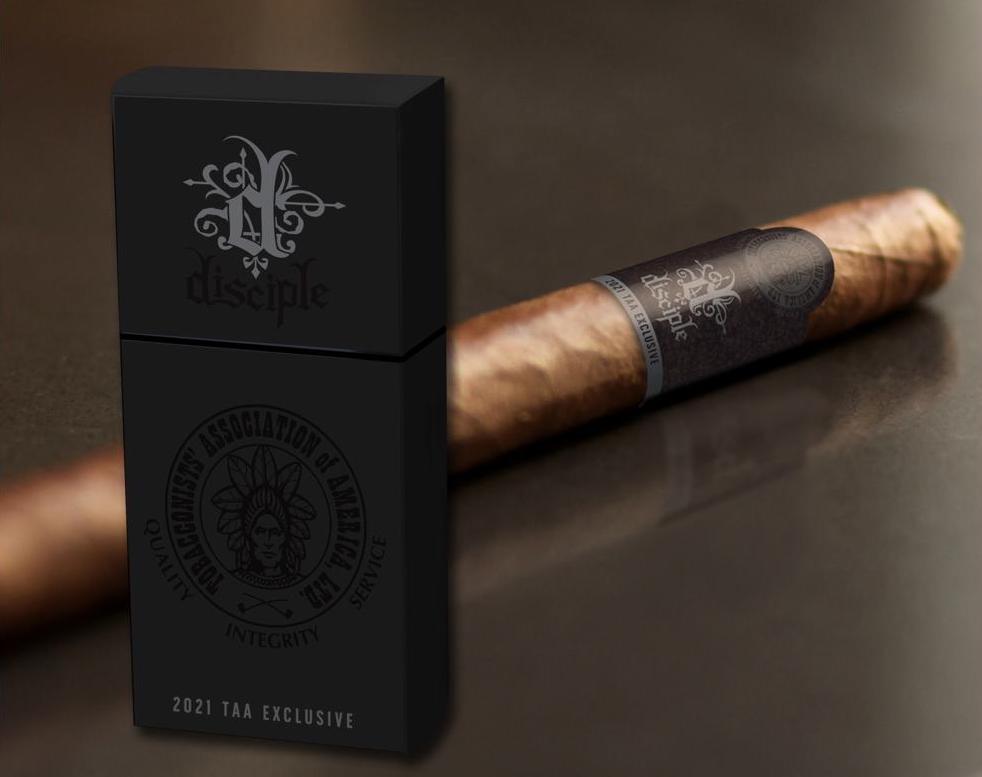 Product Reports
Photo Credits: Scandinavian Tobacco Group