---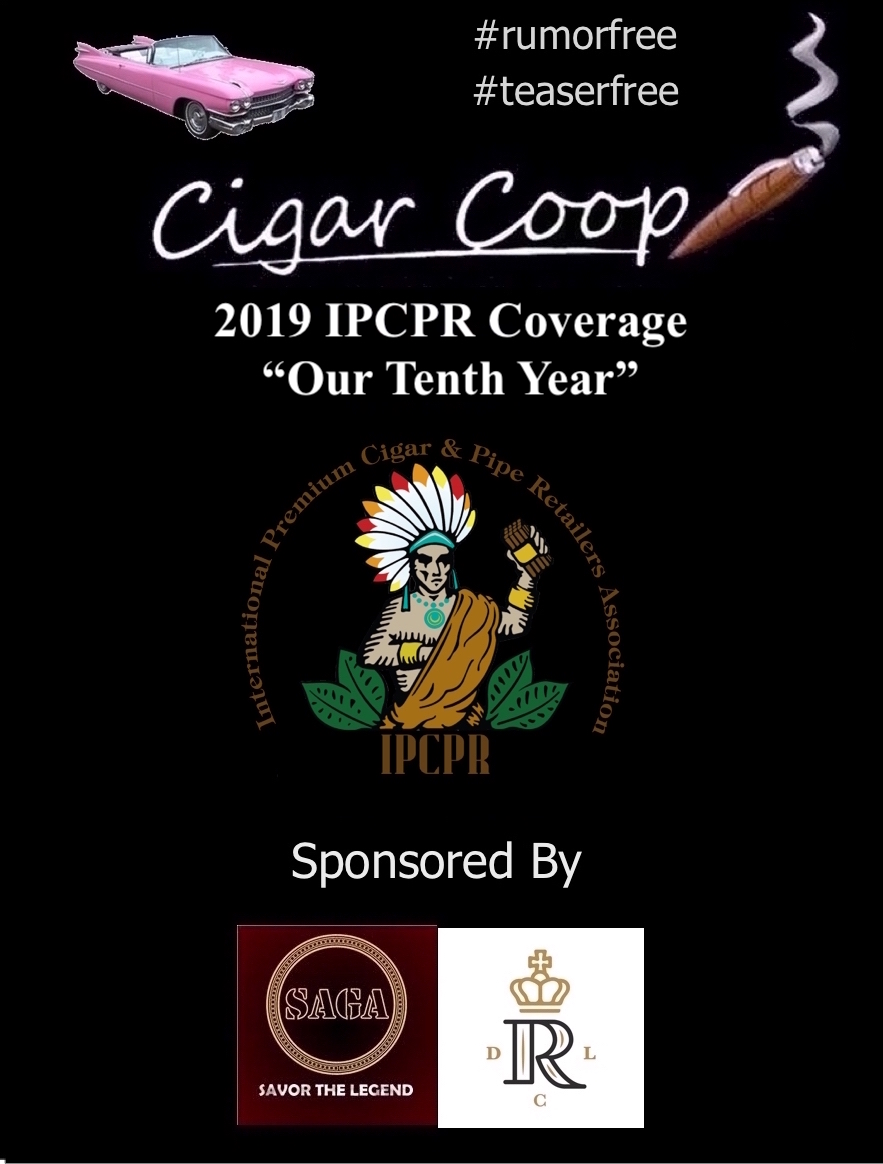 For the fifth year in a row, we are providing a full "Post-Game Report" assessing the International Premium Cigar and Pipe Retailers (IPCPR) Convention and Trade Show. In this report, we talk more about the show itself and give our thoughts on the impacts to the cigar industry.
This year we once again did four daily "post-game" recaps during the Trade Show. These were intended to be short daily recaps of the Trade Show. Today we present a more detailed "post-game analysis" of the trade show.
One note. We will refer to IPCPR for 2019. Given the name change to Premium Cigar Association (PCA), in the future, we will refer to the Convention/Trade Show/CigarCon as PCA.
This won't put a close to the 2019 IPCPR coverage. We still have more of our product-centric coverage that will continue over the next few weeks.
The Big Stories
The PCA and CigarCon Announcements
We won't rehash them here. You can read our analysis at the link below.
Foot Traffic
We covered this in a separate article as well. One thing that is important to note is that foot traffic is not the same as attendance numbers. We got the attendance numbers from IPCPR, but they do not tell us who was on the show floor, when they were present, and for how long.
An analogy to this is to look at ticket sales to a sporting event. Teams will report tickets sold, but it doesn't always translate to people in the seats. The foot traffic analogy to actual badges issued is similar.
The foot traffic the last two days of this year's Trade Show was abysmal. Some of this has been blamed on scheduling the Trade Show right before the July 4th holiday and some has been blamed on show deals being honored outside the Trade Show itself.
I believe the challenge for the PCA in the future is to provide a trade show experience where attendees can do more than sample and order product. Many retailers have told me they can't afford to buy products during the entire three-and-a-half days of the trade show. This leads to many spending fewer hours on the trade show floor or even leaving the trade show earlier. They need a compelling reason to invest the time and money to attend and be present for the entire show. One could make the case that PCA's plan for three full days of the Trade Show in 2020 could help this.
I don't think the CigarCon consumer element will fix the attendance issue. As controversial as CigarCon is, working on increasing manufacturer and retailer attendance and foot traffic is a much more critical issue to the future survival of the Trade Show.
 OBSERVATIONS
Return to the Sands Expo Center
While there were numerous complaints last year with the Las Vegas Convention Center, I think from an attendee standpoint, people were very happy to be back at the Sands Expo Center after two years at the Las Vegas Convention Center. There was some question if the strict smoking fines ($15,000.00) for smoking in non-designated areas would be a problem. We didn't hear of any fines levied (I'm not sure we would have heard about them if there were), so on the surface that didn't appear to be a problem.
In our pre-game coverage, I asked the question whether Bar Luca at the Palazzo (adjacent to the Sands Expo Center) would take the place of the old Laguna Champagne Bar. The cigar industry loves a good after-hours bar (not me personally), and Bar Luca did seem to fit the bill. Much like the Laguna Champagne Bar, the crowd spilled over into the Casino floor again.
One complaint I heard about this year's show was on the costs incurred by the manufacturers by the Convention Center and Unions on exhibiting at the Trade Show. These complaints have been typical every year, but this year, it seemed worse.
The Big Companies Had Less
This wasn't a big year for the larger companies in the traditional premium handmade space. This year definitely saw fewer core lines and more limited releases. Two exceptions were Altadis U.S.A. and Drew Estate, but the latter focused mostly on line extensions and ACID's 20th anniversary.
Davidoff didn't bring anything new under its Davidoff brand for the 2019 IPCPR Trade Show. While there were some limited releases, the Camacho Distillery Edition was the only new line unveiled under the Davidoff umbrella at the IPCPR Trade Show.
One thing I really liked was what Davidoff did at this year's Trade Show.  Instead of releasing new product, the company focused on working with its Appointed Merchants to help them better strengthen their roles as purveyors of the Davidoff brand. This year's campaign was on "Taste the Elements" for the Black Label Discovery Series (Davidoff Nicaragua, Davidoff Escurio, and Davidoff Yamasá). There were special "experience" rooms to support this campaign that virtually recreated the elements associated with each of the countries where the tobaccos were featured for a blend (Fire – Nicaragua/Davidoff Nicaragua; Water – Brazil/Davidoff Escurio, and Earth – Dominican Republic/Davidoff Yamasá.) While this created an expo-type environment, I think it was a good way to market to the retailers.  Drew Estate also set up a similar expo like environment for its ACID brand.
Padrón Cigars and Ashton also didn't bring anything new to the show.
As for other brands, Oliva's only news was making its previously limited edition Oliva Serie V Maduro line, a regular production offering. Meanwhile, if you look across the brands of General, there were quite a bit of limited releases. Even Rocky Patel Premium Cigars only had four releases – and that was less than we have seen from them in a long time. Finally, Arturo Fuente brought the Big Papo 2019 Collection and Angel's Share Tins – so it was pretty quiet there as well.
Some could argue that one reason retailers stayed home was that there were fewer offerings by the big companies. I don't think that was the case as, in the end, it comes down to show specials, but I do think this took away from some buzz.
Downward Turn of New Product Coming Soon?
When the Deeming Regulations went into place shortly after the 2016 IPCPR Trade Show, there was this Doomsday scenario that there would be no new product. For the past two years, this really didn't prove to be the case. This was because the definition of "new product" changed. For the most part, products were being unveiled one of three different ways: 1) Reintroducing grandfathered products; 2) Re-blending grandfathered and predicate blends; 3) Many were introduced before August 8th, 2016 as what we term "stealth products."
Charlie Minato of Halfwheel reported there were more new cigar lines, and I trust his data is quite accurate, but that doesn't mean the industry has a confidence level that this will continue.
This year, from my conversations with several manufacturers, I can tell they are getting concerned the innovation pipeline is getting thin. Some noted restrictions on introducing "new" lines or even line extensions. At the same time, the companies that introduced large numbers of stealth products or have a strong portfolio of grandfathered blends seemed less concerned.
If the Maryland court case holds and products introduced to market after February 15th, 2017, require FDA to sign off on substantial equivalence by May 12, 2020, it will be interesting to see next year what amount of products will fall under the definition of "new product."
Mazos
I thought there would be more at the Trade Show, but it turns out that was not the case.
Mazos continue as a popular packaging alternative. These are cigars packaged in dark paper wrapper, with some sort of a sticker applied to them. These fall into two categories – and both could be seen throughout the trade show. First, there are those that use this packaging style to cut down on wooden box costs or deal with shortages of boxes.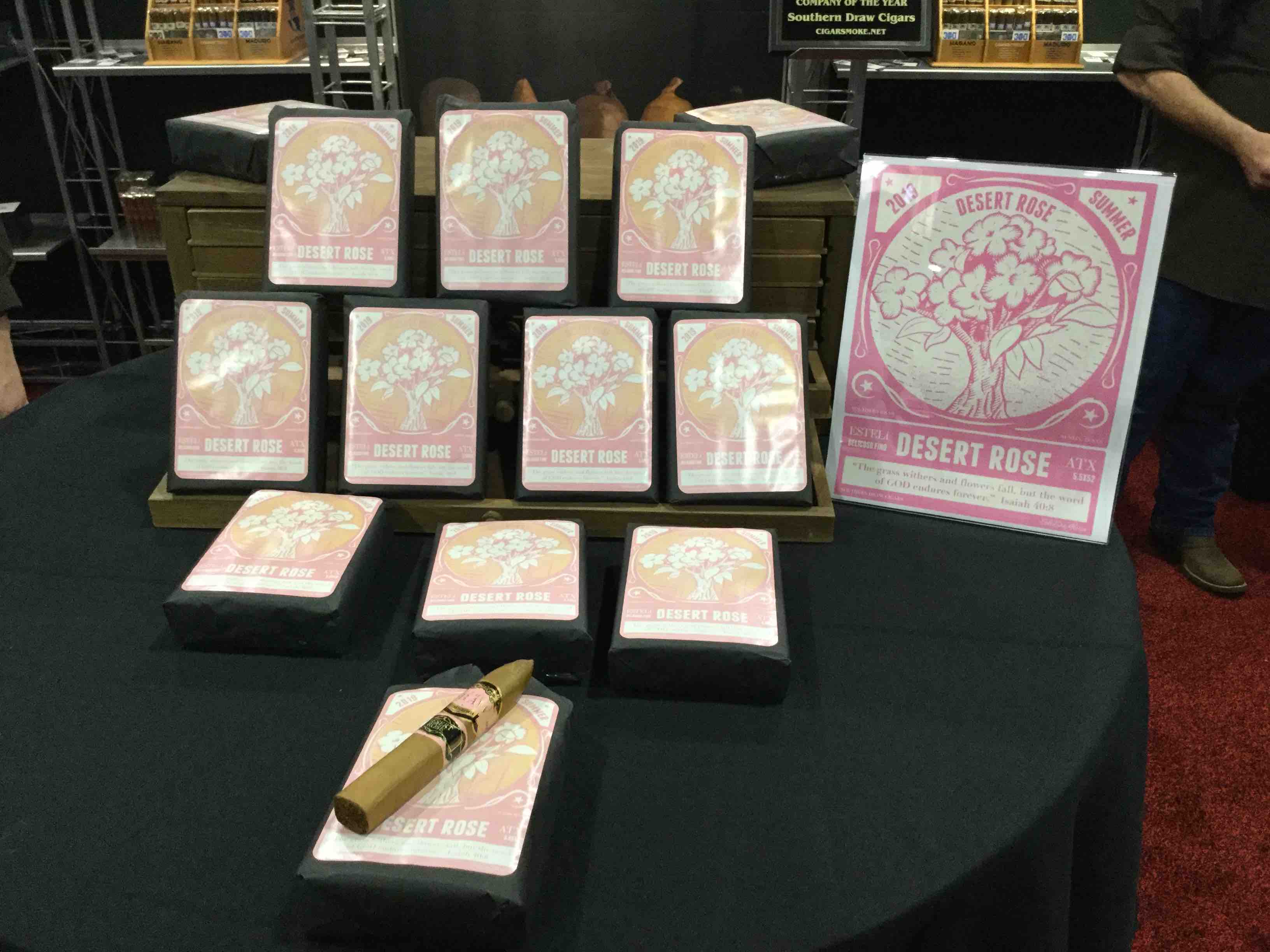 Then there are the "catchy", more gimmicky mazos. Typically these are unreleased or excess inventory blends from factories. Rather than invest heavily in marketing, the cigars are bundled, often unbanded, given a somewhat catchy name and mazo label, and then marketed to consumers. The good news is that I didn't find as many of these as I expected.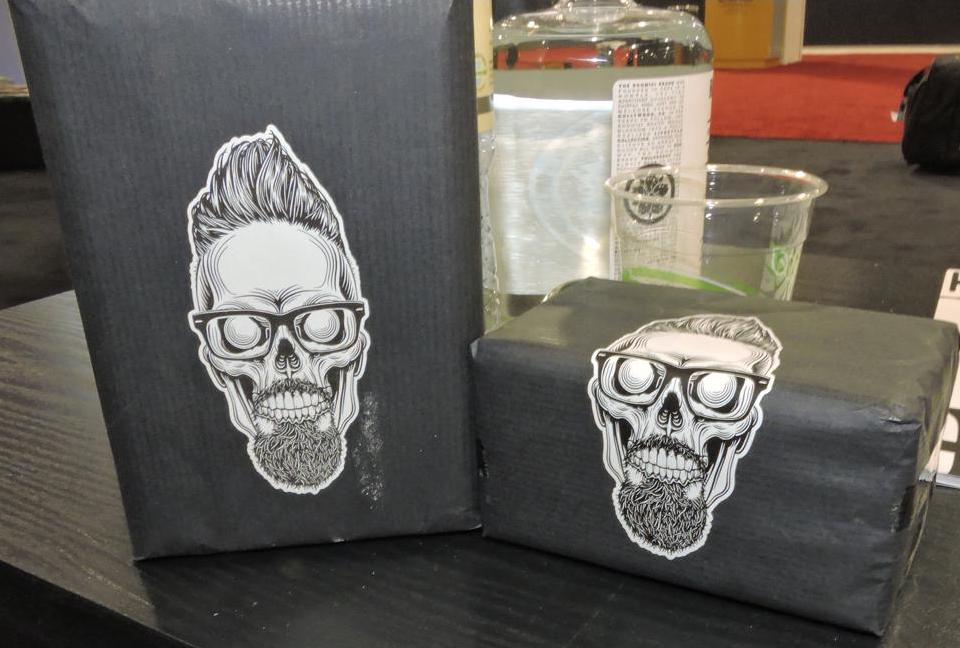 Too Many Booth Awards
The booths at IPCPR Trade Show are a wonderful thing to see, and 2019 was no exception. Each year the IPCPR gives out "Best in Show" for these booths. These awards typically fall into several categories based on booth size. Over the past couple of years, the number of these booth awards have increased. This year it seemed like there were more than ever and it almost had a feel of "everyone gets a trophy."
While on one hand, I love the fact booths are getting recognized, I think there are now too many awards and would like to see this get down to a total of three awards – for small, medium, and large booths.
After-Hours Parties
There were two large parties this year – the annual opening gala and a party thrown by RoMa Craft Tobac.
For the third year in a row, General Cigar hosted the opening gala. Unlike the previous years which saw an unveiling of a new cigar by General, the 2019 party showcased Cohiba Connecticut – a cigar that had been released this past spring. I still found this to be an excellent event and worthy of an opening gala. The gala itself recreated a Vegas nightclub scene (minus the sardine-like overcrowding found in actual Vegas nightclubs these days.)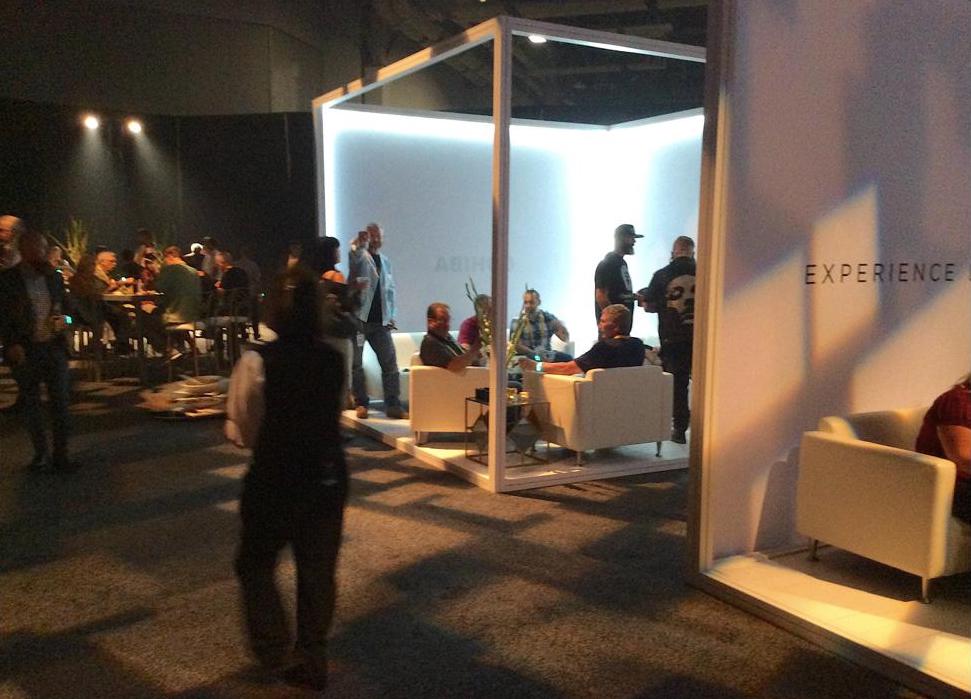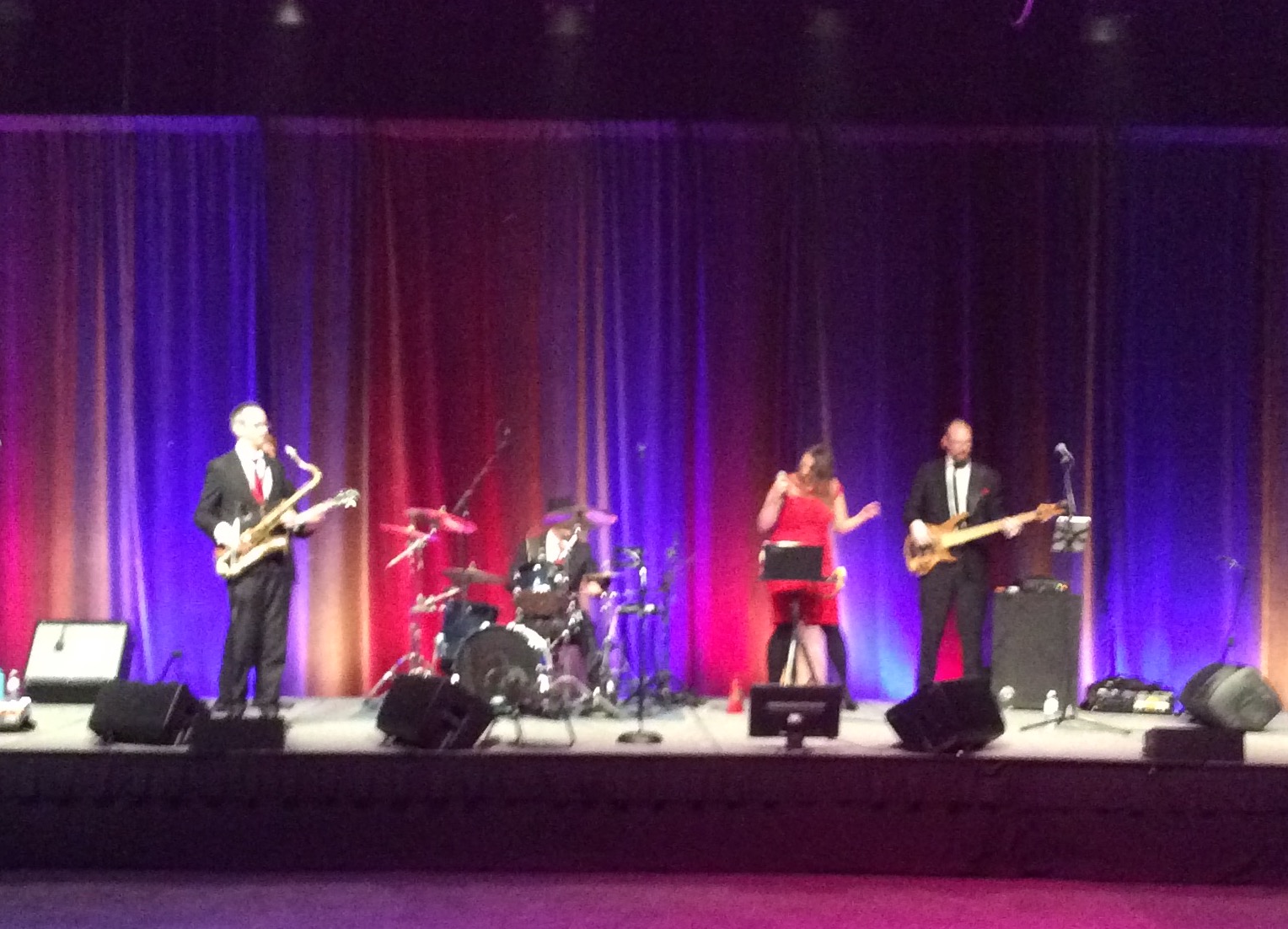 The second night of the Trade Show saw RoMa Craft Tobac throw a massive party at Tao. It was one of the largest parties I have seen thrown by a manufacturer outside an Opening Gala. Credit goes to the folks at RoMa Craft Tobac for creating a party worthy of a signature industry event. This could set the standard of things to follow in future years.
Alec Bradley, Altadis U.S.A., and Mombacho threw media-only parties this year and did a very good job at doing so. Alec Bradley's party took place at a penthouse owned by Phil Maloof at the Palms Hotel. What I liked about this party was the access to all of the principals as well as showcasing new products, including the re-introduction of the Lars Tetens brands.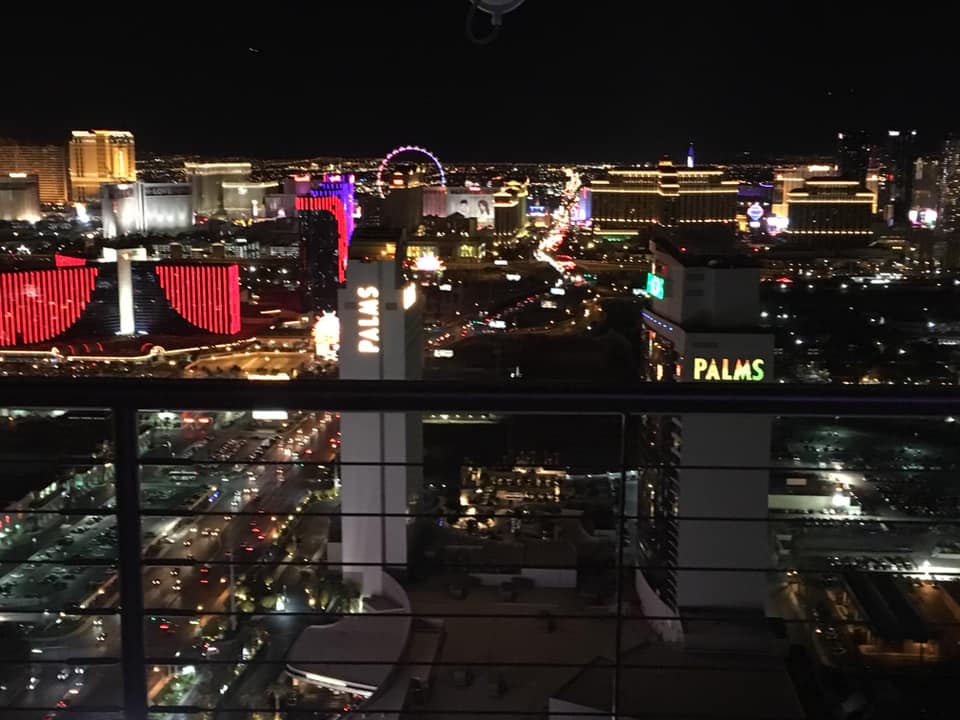 RoMa Craft Tobac also hosted several media members for a dinner after the Trade Show closed.
There was a smaller party we hosted at the Cigar Media Compound where both the Cigar Coop and Developing Palates teams stayed. Notable guests who stopped by included Jack Toraño, Hector Alfonso Sr., Tim Wong, Skip Martin, Michael Herklots, Mike Bellody, Stogie Review, Cigar Federation, and my fellow Stogie Geeks alumnus Joe DesMarais. While it wasn't a wild party, and I went to bed before it was over, the majority of the guests didn't leave until 6am when the sun came out.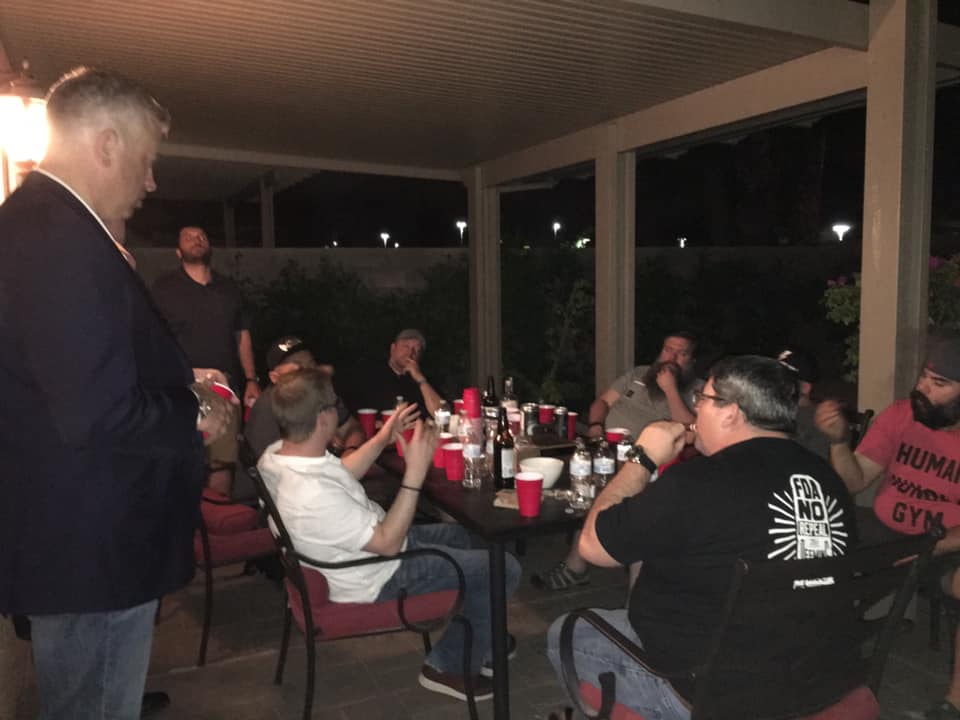 Cigar Dojo also held its annual party this year as well.
Competition from TPE
With all of the controversy around CigarCon and declined foot traffic, many manufacturers and retailers are considering Tobacco Products Expo (TPE) as an alternative.
Despite IPCPR/PCA's problems going into this year's Trade Show, I still feel once the show doors opened, this was a very good trade show to attend. I personally have not been to TPE, but from what I have observed from the outside and talking to many people who had gone; TPE is a show on the rise, but still several years away from being a legitimate competitor to PCA.
In particular, I like the vision of PCA focusing around Premium Cigars and Pipes and for the most part, their Trade Show maintains the same focus.
It's also worth noting that TPE is put on by Kretek International, a corporate entity. They own several brands including Phillips & King (Cigar Distribution), Ventura Cigar Company (a premium cigar company), several tobacco publications (most notably Tobacco Business Magazine), and TPE. One thing I like about IPCPR/PCA is that it is put on by a trade association as opposed to a corporate entity.
One footnote: I had discussions with three manufacturers that have questioned Kretek's presence this year at IPCPR and why IPCPR (now PCA's) main competition was in the building. Phillips & King and Ventura Cigar Companies are solid citizens and it is important they be present at the trade show. At the same time, there are some blurred lines when it comes to the folks supporting TPE. Ultimately, I think if this continues, it's going to continue to raise more questions than answers.
After 2020
After New Orleans in 2015, IPCPR brought the Trade Show back to Las Vegas in 2016. After one year at the Sands Expo Center, the Trade Show moved to the Las Vegas Convention Center for two years much to the chagrin of attendees and exhibitors. As we mentioned above the Trade Show returned to the Sands Expo Center for 2019 and will be back there in 2020.
The 2021 Trade Show location has not yet been confirmed for Las Vegas. I've heard from several manufacturers and retailers that they would like to see the Trade Show return to the East Coast for 2021. Florida has been mentioned (it last hosted IPCPR in 2012 in Orlando, Florida). While I think the PCA would like to keep the Trade Show in Las Vegas, concerns about the costs and to a lesser extent "Las Vegas burnout"  by attendees could play into this decision.
THE MEDIA
A lot of people always ask me why I include this section in the Post Game Report each year. Simply because Cigar Coop is online media. It is our core competency and we feel strongly we should talk candidly and objectively about the media angle. I've also been the biggest critic of my brand's coverage – most notably when in 2017 Cigar Coop laid an egg with our coverage.
IPCPR Produces Some Self Content
For the past two years, I've been saying the IPCPR (now PCA) needs to do some of its own curated content. This year, we saw some of this in the form of video interviews with brands that have been on social media. I consider this a very good thing.
While there weren't a ton of video interviews, this was a great start. Perhaps the most interesting spot was seeing Craig Cass, one of the most influential retailers in the country (and a former IPCPR President) smoke the RoMa Craft Tobac Baka Cigar with Michael Rosales of RoMa Craft Tobac. It not only was our selection for the hottest cigar of the 2019 IPCPR, but it was the choice of many and it was good to see a segment on this cigar. Content like this is something we haven't seen before from the IPCPR, and to me, it showed IPCPR/PCA is putting its best foot forward to connect with brands that consumers enjoy.
I think there is still more work to be done with this area. Not streaming or recording the PCA/Cigar Con announcements was a miss. I do think showing video of some of the booth awards, raffle drawings, education sessions, and interviews with retailers from the show would go a long way to enhance PCA's curated content. These are areas that seemed to be missed with the coverage online and print media delivers. In the end, I think it would help generate excitement to get more people to the show. Rome wasn't built in a day, and neither can the PCA be. Overall, this was an excellent first step by the PCA.
Collective Cigar Media Coverage
Video coverage continues to overtake the written word for Trade Show coverage. Being old school, I still feel the written word is powerful and can do things sometimes a video cannot do.
This year saw Cigar Dojo switch much of its coverage to video. Many brands such as Cigar Dojo, Blind Man's Puff, and Cigar Federation incorporated more live Facebook video – really marking the first trade show where real live coverage happened from the floor. Stogie Review was also present, and they are the true pioneers in the video medium for cigar industry trade show coverage. They were really the first to give video coverage of the Trade Show and if it wasn't for them, people wouldn't know about the trade show.
The written word was predominantly delivered by brands such as Cigar Coop, Halfwheel, Cigar Smoke, Stogie Press, and iRobusto. I'd definitely like to see more written coverage.
Finally last year, I noted how the word "blogger" seemed to be erased and now online media is pretty much put into the category of "Collective Cigar Media." This was something welcomed by me personally and I am glad this continued this year.
A Word on our Coverage of the PCA/CigarCon Announcements
This is the tenth IPCPR Trade Show and without a doubt, it was the most challenging one to cover. I'm sure I don't speak for Cigar Coop alone on this one.
In terms of the PCA/IPCPR content Cigar Coop delivers, our audience has come to expect Cigar Coop to be honest and candid with our opinions. We try to be very pragmatic. If something works well, we will certainly acknowledge it. If we see a problem or concern, we're going to call it out. In either case, I hope we have been fair and honest.. This is not an easy thing to do – particularly around such controversial topics such as the PCA rebrand and CigarCon.
Cigar Coop was very grateful for the media press conference to have the opportunity to ask questions about the announcements. This was a positive in our book and I hope this becomes an annual event for the media.
The year 2019 has been a particularly challenging one for the online media. Online media was certainly under the microscope. It seemed like more than ever, online media is continuing to have to justify itself to some of the retailers attending the show – which I simply do not understand. In fact, I've actually given up trying to justify myself and my brand here. Now I just go with the flow and say "I'm just here for the free samples."  I mean, after all, the free samples easily outweigh the costs of airfare, lodging, meals, writing, proofreading, editing, paying for server and cloud storage for our web hosting, etc.
In the end, I will say one simple thing. If online media is not covering this show, coverage could go back to one or two lines, if that, in many print publications.
Assessing Cigar Coop's Coverage
I mentioned two years ago how Cigar Coop laid an egg. Last year, I thought we took some steps to straighten things out. This year, I felt we took some significant steps moving forward.
I personally cannot thank Bear Duplisea enough for his contributions. He worked tirelessly from before, during and after the show. In particular, Bear played a key role in doing the planning this year. After Day Two we met at the Cigar Media Compound and laid out a strong roadmap for the final two days. Bear played a key role in this area of the planning and it made a huge difference as we went into the final two days.
This year, we split up in order to cover more of the booths and we were able to cover 79 of them. For a two-man team, this was outstanding. If we could have had two more Bear Dupliseas we would have covered a whopping 158 booths! While we missed some folks and some photos, it was a lot less than in previous years.
I would also like to thank Aaron Loomis and the team at Developing Palates. While Developing Palates had their own coverage, they supported us enormously – whether it was getting a photo, providing some missing content information, or just being a voice of reason. Bear, Aaron, Seth Geise, John McTavish, and Jiunn Liu all helped out with our Prime Time Pre-Game podcasts and I'm grateful to them as well.
Special thanks to Hector Alfonso, Skip Martin, and Steve Saka for doing Prime Time Episode 99 as a part of that pre-game series. Finally, thanks to all of the manufacturers and brands that took endless phone calls, messages, and emails during the pre-game coverage. It's greatly appreciated as well.
Finally thanks to Christine Morgan of IPCPR. She not only was a huge help in terms of receiving the equipment and awards we had to have shipped, but was always responsive to questions and needs we had.
Bear Duplisea contributed photography to this report.
Photo Credits: Cigar Coop