---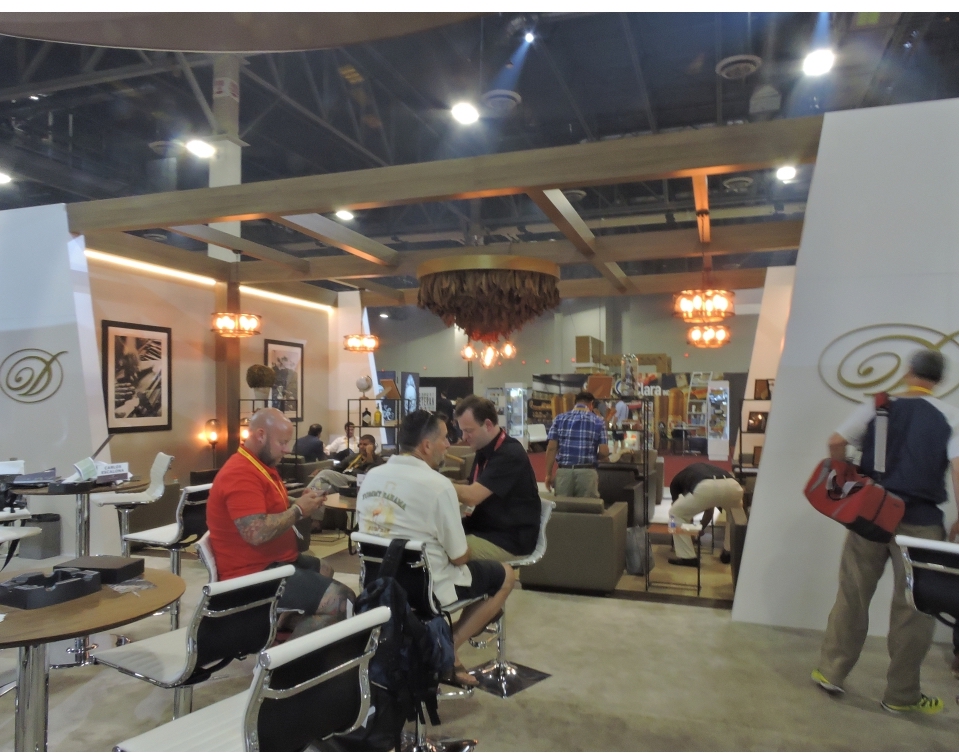 "Holding the line" is a term I use to describe those companies that come into the IPCPR with no new product and no new packaging. It's the final article of our 2019 IPCPR Coverage – and at times it is the most challenging one to write. Namely, what exactly do you write – that the company showed up and had nice furniture?
The answer is the standard answer you will hear a consultant give when he is called in to do a job – namely "it depends". Today I will look at five companies from this year's IPCPR. These are not meant to be inclusive of all of the companies that "held the line," but strictly those with which I had some level of interaction.
There are five companies I will focus on here.
Davidoff of Geneva
Padrón Cigars
Ashton Cigars
SeiBel Distribution (MLB Cigar Ventures and Matilde Cigars)
Regius Cigars
Davidoff of Geneva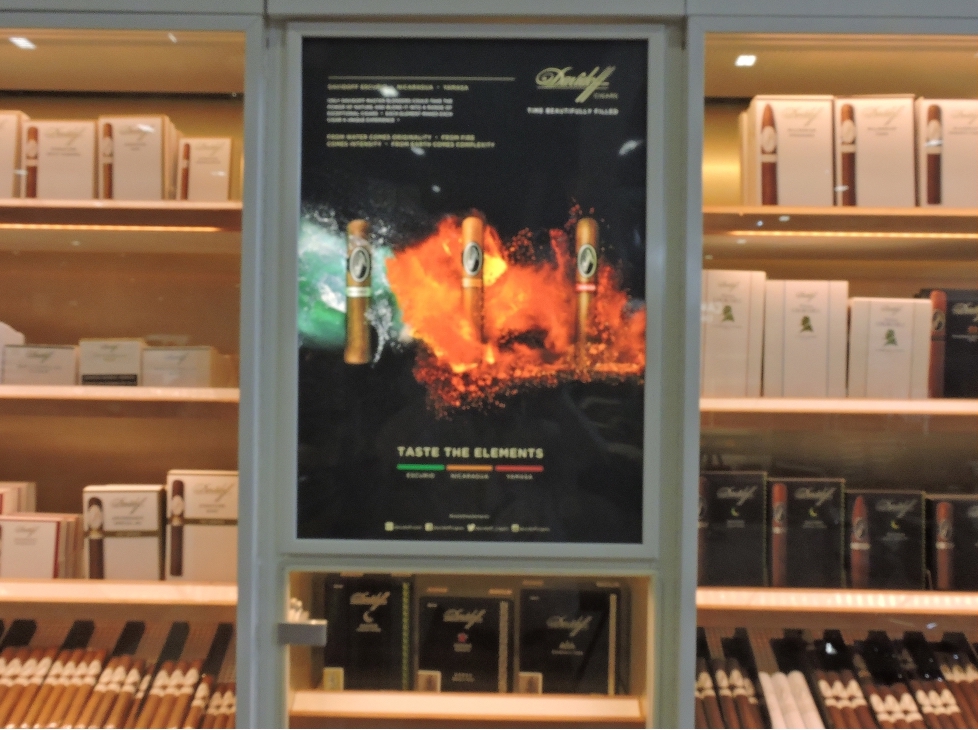 As the 2019 IPCPR Trade Show approached, Davidoff was one company I was waiting on to make a product announcement. In the past, Davidoff has made its product announcements well in advance of the Trade Show. For as long as I could remember, Davidoff always had something it was introducing to the Trade Show. This year I figured they were going to use the element of surprise and unveil something new – that simply did not happen. To my surprise, the Davidoff brand  "held the line" (although its sibling brands AVO and Camacho did have releases).
Instead, Davidoff had a theme called "Taste the Elements." It was focused around giving some renewed attention to its Discovery Pillar (Black Label) releases: Davidoff Nicaragua, Davidoff Escurio, and Davidoff Yamasá. In particular, it talked about how nature's elements impact the tobaccos in the blends. Prior to the show Davidoff documented this: "The rains of Brazil's Bahia region induce the salty, sweet and spicy taste of Davidoff Escurio. The volcanic soils of Nicaragua nurture the fiery bitter sweet intensity in Davidoff Nicaragua. All the while, the iron rich red soils of the Dominican Yamasá valley grow the earthy deep complexity of the Davidoff Yamasá blend."
On the surface what was a marketing campaign was actually so much more than that. It was an interactive experience at the Davidoff booth which walked visitors through a simulated experience of this region.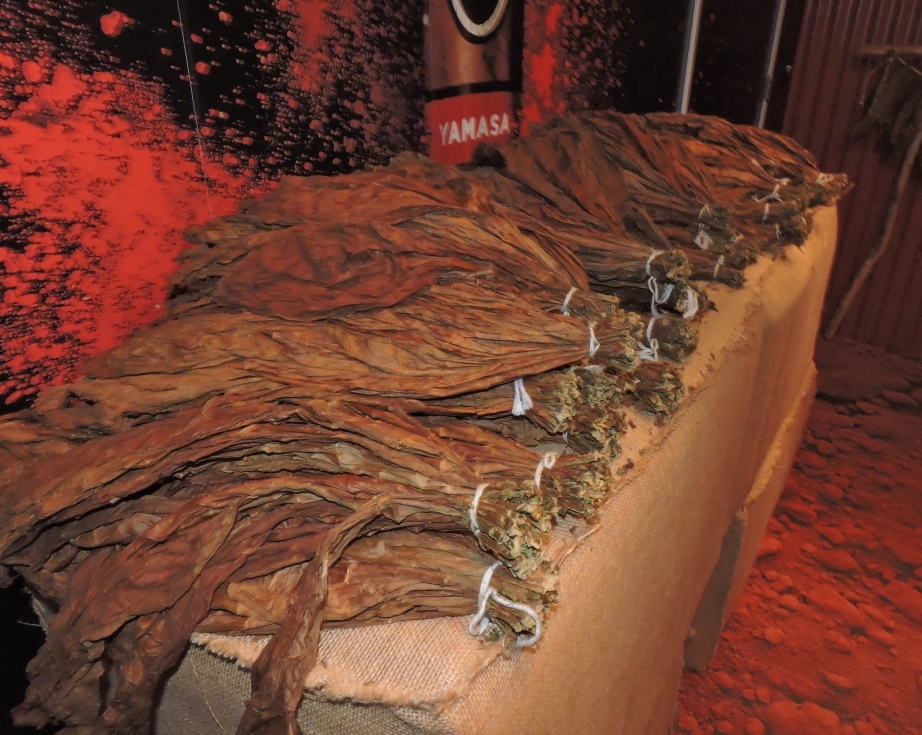 Perhaps what was more impressive instead of Davidoff looking to just get orders on the Discovery Pillar products was engaging and educating their appointed merchants on these products.
Padrón Cigars
You have to go back to 2017 when the last time Padrón had something "new" at the trade show, and those were the 1964 Anniversary Square Tubes – but those were technically on the market a few months. In reality, it was 2016 when the Padrón 1926 Serie No. 90 release was done.
Typically Padrón doesn't open a lot of new customer accounts at the show and they use years like this to connect with their existing retailers. I think Padrón could knock it out of the park if they ever added an interactive component like Davidoff did.
While I heard traffic was slower at the booth, I had visited during the more active times, so I can't confirm those reports.
Ashton Cigars
This was the second year in a row Ashton Cigars ws a part of the "Hold the Line" club.
Ashton is a distribution company based in Philadelphia, Pennsylvania. They have built quite a large operation over the years. They have three main brands: Ashton, San Cristobal, and La Aroma de Cuba. The Ashton brand is made by Arturo Fuente in the Dominican Republic while San Cristobal and La Aroma de Cuba are made by the Garcia family at My Father Cigars in Estelí, Nicaragua.
Ashton hasn't released anything new since 2017 (where they did line extensions). The Ashton booth did seem lighter on traffic, but I was also there the last day of the show, so it's tough to give a fair assessment.
While Ashton never used the show to launch large amounts of new product,, Ashton did seem like a company that could have used a new product or two to exhibit. In a way, with a company like Ashton's track record, I almost feel like I should write more, but there isn't much to say.
SeiBel Distribution (MLB Cigar Ventures / Matilde Cigars)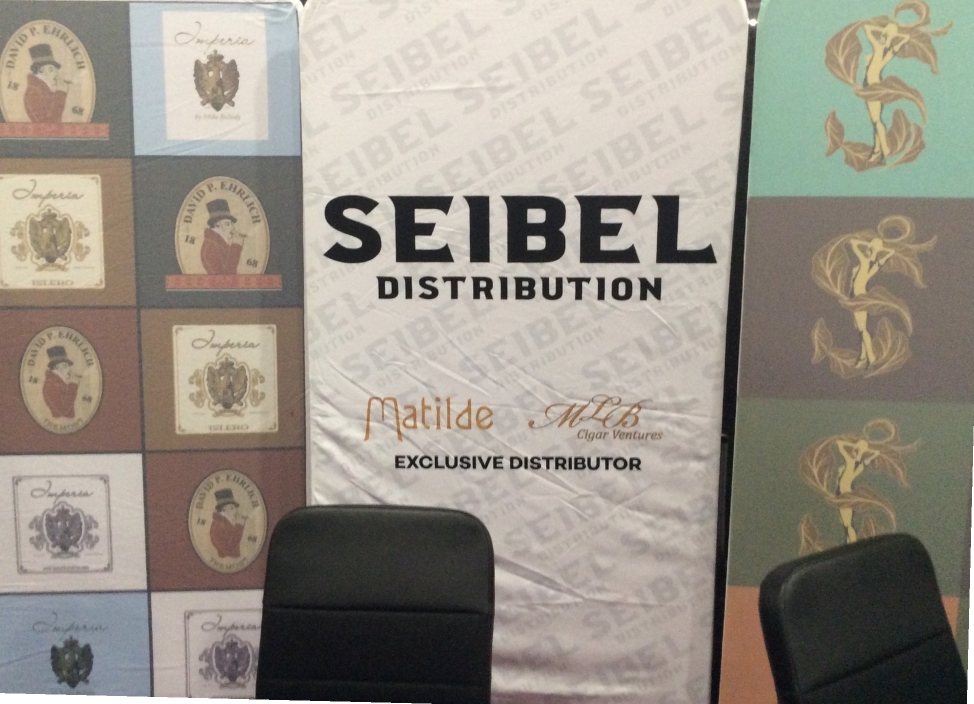 A little over a year ago, Mike Bellody's MLB Cigar Ventures and the Seijas family's Matilde Cigars announced they were ending their distribution agreement with Quesada Cigars to form their own distribution company known as SeiBel Distribution. This year has marked the second year the joint venture has shared booth space at the IPCPR Trade Show.
While they have a common distribution company, MLB and Matilde both operate independently. However one thing that both companies had in common is they "held the line" in terms of new products. Bellody continued to promote the David P Ehrlich PLM Series and it has now been incorporated into an Appointed Merchant Program by his company. As for Seijas, he did not have any new product at the show for the third year in a row as he continues to focus on building momentum for his core lines.
Both Bellody and Seijas each have said there are future projects in the works. In particular, Bellody has mentioned that he has been working with Aganorsa Leaf on another project.
Regius Cigars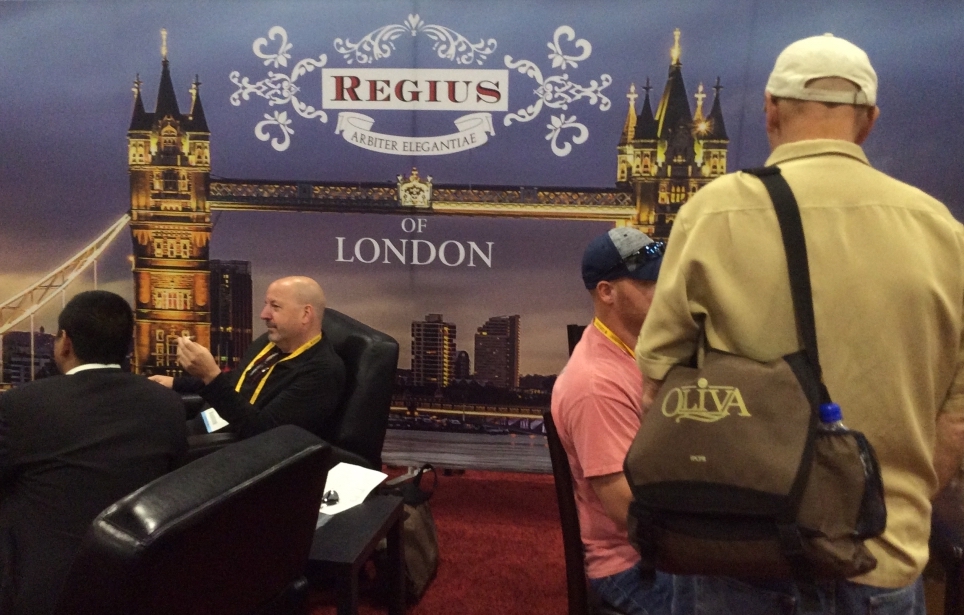 My experience with Regius Cigars is that company owner Akhil Kapacee has never felt the pressure to exhibit something new for the sake of something new. Regius has never been a booth with big exhibit cases.  Instead, Akhil has used the IPCPR to connect with retailers. This is exactly what he did in 2019 – and for the most part, there seemed to be quite a bit of activity in the booth. In fact, we tried to connect a couple of times.
It is also worth noting the Mo Maali's Patina Cigars, who for the past three years has been a part of the Mombacho booth, also shared space with Regius in 2019.
Bear Duplisea contributed content to this report
Photo Credits: Cigar Coop
And that's a wrap on our 2019 IPCPR Trade Show coverage!!!