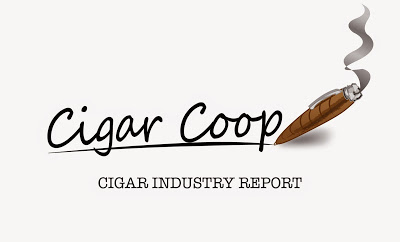 The Cigar Industry Report is a one-stop place to catch up on the activity here at Cigar Coop. It is a combination of the news reports, cigar reviews, and assessment updates we do throughout the week. In addition, each week we will look back at Cigar Coop history. Look for this report every Saturday morning at 8am Eastern Time.
Cigar Industry Report: Edition 344 (8/31/19)
Feature of the Week: Altria Confirms Merger Talks Underway with Philip Morris International 
Altria Group Inc. has announced it is in discussions with Philip Morris International regarding a potential all-stock merger of equals. If the merger happens it will reunite the two groups. We've got the details here.
2019 IPCPR Product Reports:
Our 2019 IPCPR Recaps will wrap up next week!
2019 IPCPR Spotlights
This week we finished our 2019 IPCPR Coverage:
Other News
---
Assessments
Agile Cigar Reviews
Prime Time Show
For Episode 106, we had our All Star Media Panel #7.
Prime Time Special Edition
For Special Edition #59, we welcome Alec and Bradley Rubin, Alec Bradley Cigars
Schedule
Prime Time
Episode 108 (9/5/19): Nick Perdomo, Perdomo Cigars
Prime Time Special Edition
Special Edition 60 (9/10/19): Glynn Loope, Cigar Rights of America
---
On this date August 31st..
Aug 31, 2010: We recap our visit to the Miami Cigar/La Aurora Lounge at the 2010 IPCPR Trade Show in New Orleans.
Aug 31, 2011: It was announced that Jose Blanco was being named Senior Vice President of Joya de Nicaragua.
Aug 31, 2012: We re-posted a press release announcing the launch of La Aurora's Fernando Leon in NYC
Aug 31, 2012: We assessed a pre-release version of the Zino Platinum Ten Toro X.
Aug 31, 2013: We published Cigar Week Wrap: Volume 2, Number 33 (8/31/13)
Aug 31, 2014: We assessed the Buena Vista Reserva 2008 by MGM Cigars
Aug 31, 2015: We assessed the Viaje TNT 2015
Aug 31, 2015: We reported on the La Colmena Amado No. 407 30th Anniversary Cigar for R. Field Wine Company in Hawaii
Aug 31, 2015: We reported on Boutique Blends Cigars naming Charlie Lopez Director of Sales
Aug 31, 2016: We reported on the Nomad SA-17 Lancero becoming regular production
Aug 31, 2016: We reported  on Montecristo Artisan Batch 1 Unveiled by Atadis USA at 2016 IPCPR
Aug 31, 2016: We reported on Casa Fernandez adding the JFR Lunatic Habano Line
Aug 31, 2016: We reported on the Las Cumbres Tabaco Releasing Señorial CT, Freyja 12, and Freyja Nocturnal
Aug 31, 2017: We reported on ITG and Tabacalera USA Donate to Texas Recovery
Aug 31, 2017: We published the feature story Spotlight on White Hat Cigars at the 2017 IPCPR Trade Show
Aug 31, 2018: We reported on Alec & Bradley Blind Faith Set to hitting retail shelves
Aug 31, 2018: We published the feature story Spotlight on Tatuaje Cigars at the 2018 IPCPR
Aug 31, 2018: We assessed the Emilio Grimalkin Toro (2018)
Aug 31, 2018: We reported on the Viaje WLP Lemons to Lemonade
Aug 31, 2018: We published the feature story Spotlight on My Father Cigars at the 2018 IPCPR
Aug 31, 2018: We reported that Bill Williams passed away