"Just like it is important for a cigar brand to have face to face time with its customers, it is equally as important for a cigar media brand to spend face to face time with the stakeholders involved in the industry. This has played a key role in the evolution of Cigar Coop."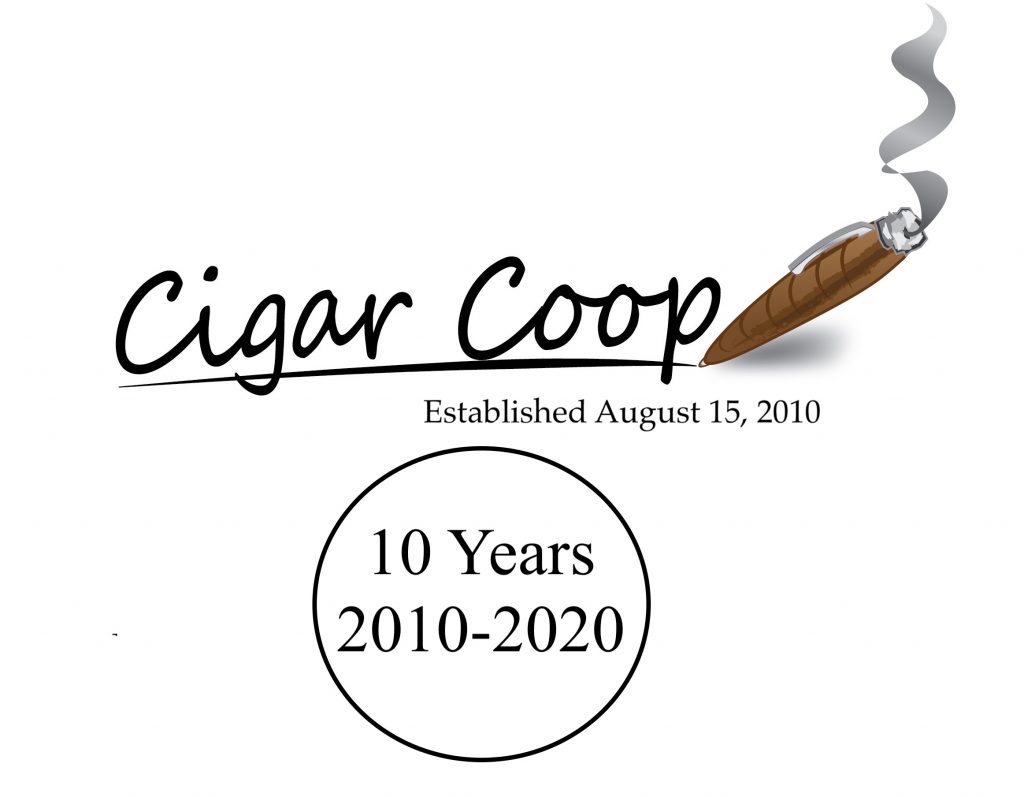 The first two installments of "Ten Years of Cigar Coop" focused on the earlier days. During the first 17 months, I was trying to develop and evolve the vision of Cigar Coop. As this vision evolved, one thing that was very important, especially when it came to becoming a trusted news outlet and trusted brand overall, was to spend time with people in the industry. As a result, I knew it was important to invest time at different levels with different cigar industry audience types.
There are five main ways I would "Face the Face" with the industry.
Local (and not so local) Events
Multi-Vendor Events
Trade Shows
"Home Office" Visits
Factory/Farm Trips and Festivals
Local (and not so local) Events
In those very early 2010 days of Cigar Coop, I referred to how the content simply wasn't very good. It wasn't good in the sense that it wasn't content that I had any interest in reading. One category of content that was really bad was event recaps. Back in 2010, may blogs were doing event recaps at local stores. I even posted one in 2010 where Don Pepin Garcia came to Charlotte, North Carolina. At the time I was very excited to recount seeing Don Pepin again (I had met him at IPCPR). The event he did was great, but my recapping of the event was simply painful.
I soon came to realize every event recap in the blogosphere was telling about a "great event." Nobody would dare write about a bad event. Even from my perspective, I wasn't even sure what doing a bad event recap would accomplish –  other than more boring writing which would cap off with pissing off a retailer or manufacturer.  Plus there was almost zero chance of a retailer or manufacturer sharing the most well-written event recap. So, I decided sharing event recaps was a dead end.  By 2011 as Cigar Coop went through its evolutionary phase,  this concept had pretty much been abandoned by me.
As I soured on event coverage, I also became positive about going to events. One thing became very clear – these were a great way to build relationships. Whether it was meeting the principals of companies such as Don Pepin Garcia, Manuel Quesada, Matt Booth, Nestor Miranda, or Jonathan Drew – or whether it was meeting sales representative and brokers Scott Weeks, Zev Kaminetsky, David Ludwig, and many more (too numerous to name); one thing was clear – this was a great way to build these relationships. Meeting principals gave me access to key players – and meeting the salespeople gave me connections in the company.
It wasn't just events in Charlotte. I soon was traveling to places such as Atlanta, Orlando, Chattanooga, New York, Washington DC, Philadelphia, Chicago, and even Pensacola, Florida (where I drove seven hours from where I was staying in Orlando for my first meeting with Jonathan Drew). In each of these places, I was building relationships with principals and/or sales representatives. I found this experience incredibly valuable no matter how good or bad the event was. It was much more valuable than being a keyboard warrior behind a laptop.
Along the way, I was constantly asked if I was "going to blog about various events."  I hated the question because of my disdain for the word "blog", but more so because I knew no matter what I delivered would meet my standards of good writing.
Multi-Vendor Events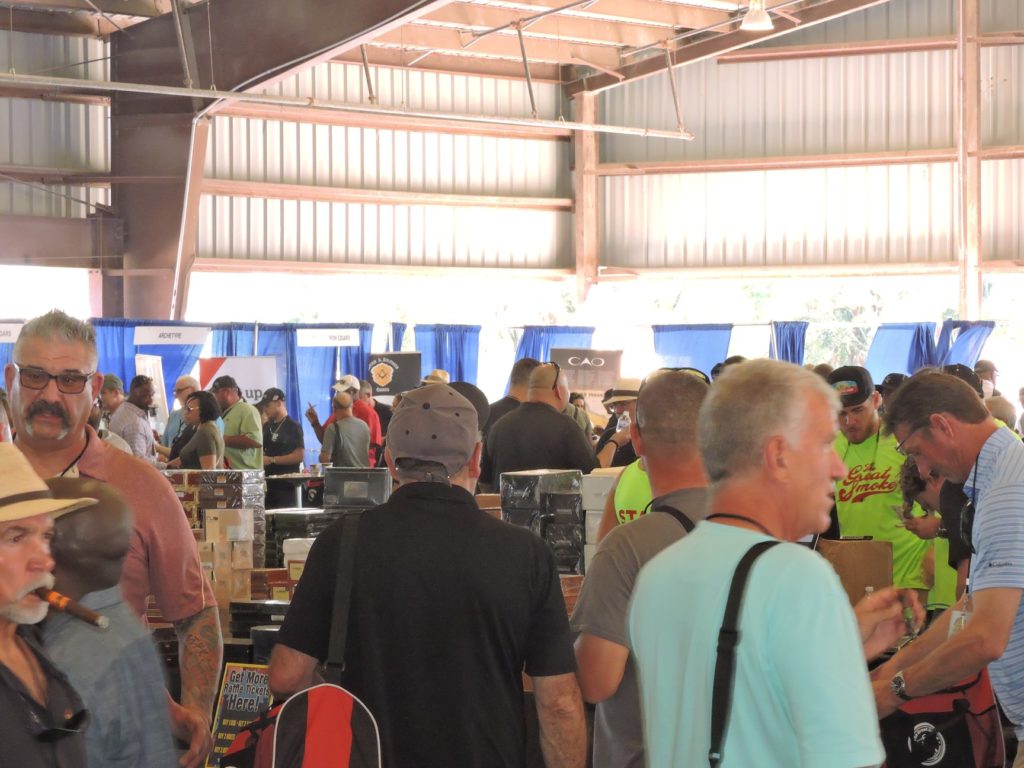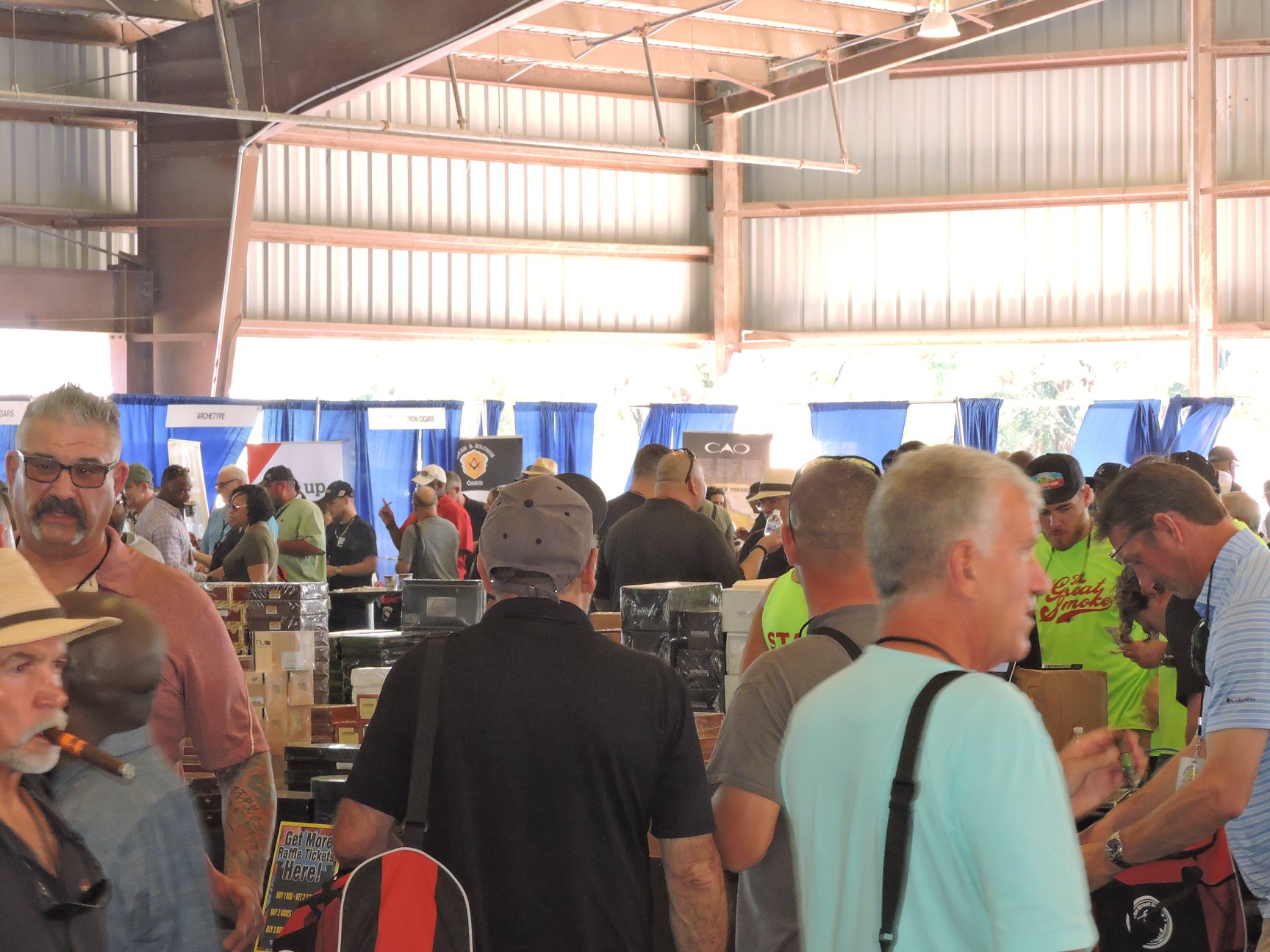 Much like the issue of doing an event recap at a single store event, multi-vendor events quickly fell into this same category. There was an attempt to write about an event recap of 2010's Lite Up Charlotte. I chalk that piece up to another example of not a bad event, but boring content.
Multi-vendor events serve a great purpose – it allows consumers to meet manufacturers and usually included in the ticket price are some cigars and maybe some swag. As a new cigar enthusiast, I loved the concept. As one gets more serious about cigars, one realizes it is often difficult to get one's hands on the "hard to find unicorns" at these types of events. There is also a limited amount of "event only" cigars, and more often than not those event only cigars disappoint. Like single store events, these types of events proved to be very valuable to me because they gave me the opportunity to see a lot of principals and sales representatives under "one roof" (or tent or parking lot).
"The Great Smoke" has proven to be my most valuable multi-vendor event I go to. Yes, I have a relationship with Smoke Inn proprietor Abe Dababneh (who I do KMA Talk Radio with), but even if I didn't, this event is excellent because it is in South Florida where a good chunk of the cigar industry is. Over the past two years, I've attempted to recap this event from a different perspective – an industry one. Instead of "we ate, drank, smoked, hung out with (namedrop), and had a good time, I attempted to analyze the event from the industry angle. It's work that I am much happier with.
Trade Shows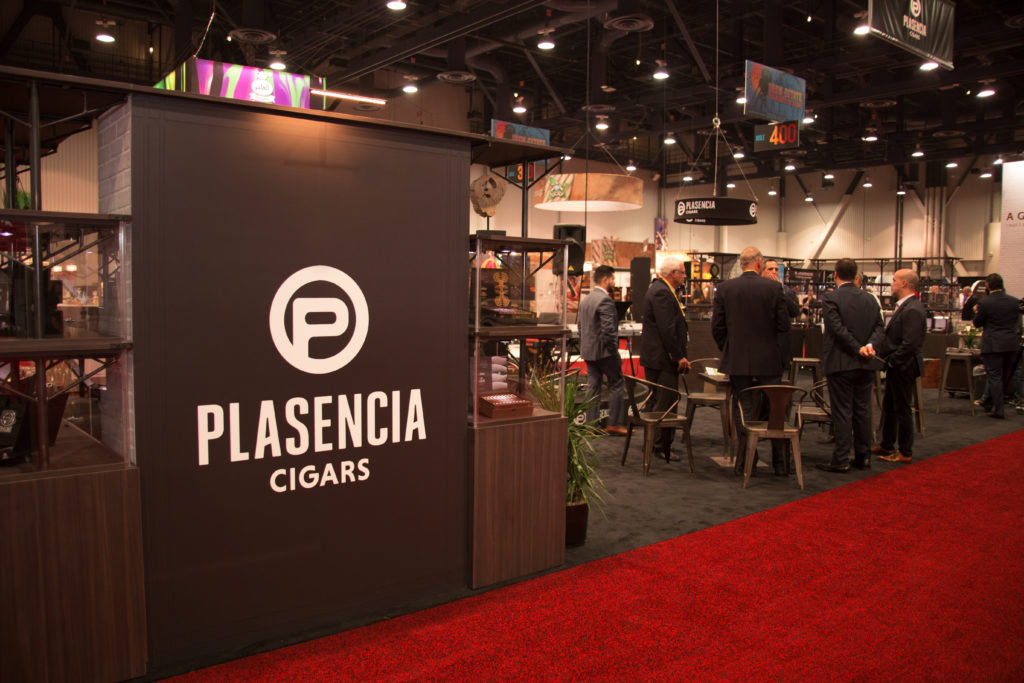 The primary Trade Show I have covered is IPCPR.  I have spent ten years covering the IPCPR Trade Show. As Cigar Coop has evolved, so has our Trade Show coverage. There were a lot of mistakes made here – and I'll talk about these in more detail in upcoming installments. Generally speaking over time the goal of Cigar Coop's Trade Show coverage would become a combination of delivering product coverage and strengthening relationships in the industry.
One thing I learned over the years – there is a double-edged sword to covering a trade show like IPCPR. Because business is taking place, it's often challenging to get time with the stakeholders. Some would have appointments, and some would have media sessions, but even in those scenarios, it was limited time. On the other hand, if you don't visit a booth at all, most cigar industry people will be offended. I learned that often it is important to visit a booth that isn't showcasing new product in order to not only maintain a relationship but understand the strategic goals of the company.
Covering a Trade Show like IPCPR is challenging. In 2018 I took Bear Duplisea with me as a second resource to cover the Trade Show. In 2021, we will expand again and add a third resource to the coverage. This is due to the fact that for one person to properly cover 150 booths is impossible.
"Home Office" Visits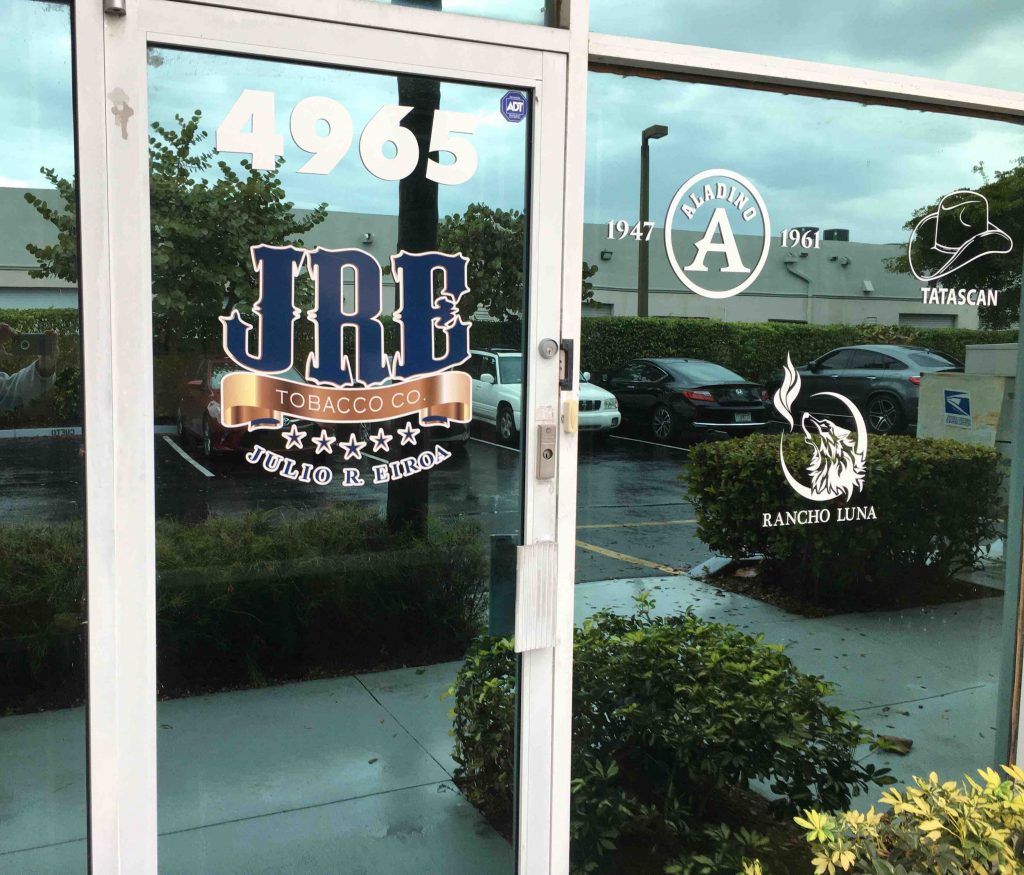 Perhaps the most valuable of all of the types of relationship-building I have done has been the "home office" visits. This involves going to the headquarters of a cigar company. For myself, this has usually involved going to Florida. Many cigar companies have their offices in the South Florida/Miami area and this presents a great opportunity for a road trip to meet face to face with manufacturers. Most of the home offices are simply set up as a warehouse with some adjacent office space. Larger companies have smoking lounges, too.
The best part to me is that the manufacturers are quite willing to schedule time with a media person. There also isn't the distraction of working an event or a trade show.  I've leveraged these trips multiple times of the year.  I haven't written much about the home office visits on Cigar Coop because I'm not sure they are all that exciting to write up. However, these trips have been an integral part of relationship management and have helped Cigar Coop grow.
Factory/Farm Trips and Festivals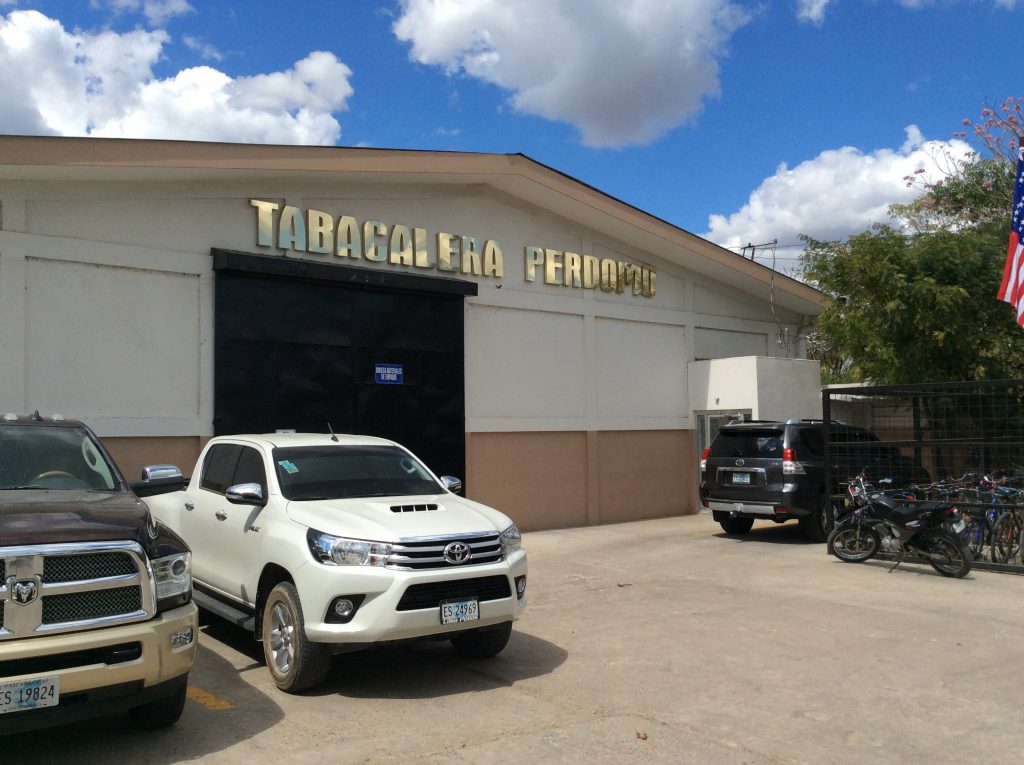 Visiting cigar factories and farms has been another important part of growing Cigar Coop. This has provided a great opportunity to see and learn about the agricultural and production facilities of many cigar companies. At the same time, they provide the opportunity to meet many of the people who work on this side of the house – people who don't normally travel to the U.S.
Making these trips has been very worthwhile. I've been able to visit five Latin American countries over the years multiple times. This includes Nicaragua, Honduras, Cuba, the Dominican Republic, and Costa Rica.
Covering these visits is quite challenging. Many media people (including myself) have attempted to recap the trip in terms of describing the cigar-making process from seed to store. Ultimately, I believe these attempts have fallen short simply because it's too difficult to describe the well-orchestrated processes based on simply a one or two day trip.
Some the media people have tried to document every moment of their trips, starting with "we woke up and had a hearty breakfast…"  I don't find that interesting and so it's not a road I've gone down. I've found the best format to cover these trips is in simple blog posts that record observations. It doesn't need to try to explain every process, but the focus remains on the cigar industry and not on the food and accommodations provided on the trip.
Over the years, I had not leveraged festivals such as ProCigar (Dominican Republic), Puro Sabor (Nicaragua), and Habanos (Cuba). Then in 2020, I finally had an opportunity to attend ProCigar. These festivals combine Factory and Farm tours along with gala evenings. It's certainly an avenue that can provide more opportunities for engaging stakeholders in the industry.
—
In summary, going to all of these different types of events, whether local, national, or abroad has played a key role in the evolutionary process of Cigar Coop. Face-time is certainly more valuable than being at the keyboard.  I'm not sure Cigar Coop would have lasted ten years without working the event circuit.