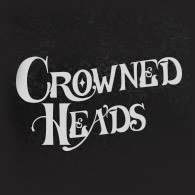 One could make the case that 2019 has been the busiest year in Crowned Heads' history. The company has brought a mix of new core lines, ongoing annual limited-edition releases and line extensions. However, the bigger story for Crowned Heads is the strategic partnership it has formed with ACE Prime.
The Crowned Heads-ACE Prime Strategic Partnership includes several components. Under the alliance, ACE Prime Cigars will now exclusively be distributed by Crowned Heads Cigars. The two companies had already been working together as ACE Prime's Tabacalera Pichardo is handling production for the Crowned Heads Juarez line, and now Crowned Heads' new Mil Días line will come from that factory. Finally, the two companies have launched a new monthly subscription program called BULB which is designed to support local retailers while providing members with exclusive content.
Product-wise, there are two major regular production releases coming from Crowned Heads. The Mil Diás is scheduled to ship in August. As mentioned above, it is coming from ACE Prime's Tabacalera Pichardo. The name Mil Diás translates to "1,000 days" – and according to the story its a reference to the near-three-year journey the company has taken to develop this blend. The cigar consists of an Ecuadorian Habano wrapper, Nicaraguan binder, and fillers from Nicaragua, Costa Rica, and Peru. The use of Costa Rican and Peruvian tobacco marks a first in the Crowned Heads portfolio. The cigars are being released in four sizes: Corona Gorda (6 x 46), Edmundo (5 3/8 x 52), Double Robusto (6 3/8 x 50), and Sublime (6 x 54). Each is presented in 20-count boxes. Pricing ranges from $9.25 to $11.50 per cigar.
The other regular production line is the Four Kicks Capa Especial coming from Ernesto Perez-Carrillo Jr's Tabacalera La Alianza. This blend was originally scheduled to ship in the spring, but was delayed due to COVID-19. Plans are for the Capa Especial to ship next month. The Four Kicks Capa Especial brings an Ecuadorian Sumatra wrapped offering into the line. The remainder of the blend consists of all-Nicaraguan tobaccos. The cigar is packaged in 24-count cabinet boxes in three sizes: Corona Gorda (5 5/8 x 46),  Robusto (5 x 50), and Sublime (6 x 54). Pricing is set from $8.65 to $9.95.
Crowned Heads has three annual limited editions into 2020. The first, the Las Calaveras Edición Limitada 2020 has already shipped to retailers. Shipping next week is the Four Kicks Mule Kick 2020. The Mule Kick 2020 is a Nicaraguan puro that also comes from Perez-Carrillo Jr's Tabacalera La Alianza highlighted by a wrapper from the Jalapa region of Nicaragua. This is the same wrapper used on E.P Carrillo's Encore cigar. The third annual release, Crowned Heads 2020 TAA Release, The Lost Angel 2020, is still aging at the factory and is slated to be released later this year.
Finally, Juárez the first line that Crowned Heads released with Tabacalera Pichardo gets a 5 1/2 x 48 line extension called Chihuahua. The name pays homage to the fact that Juárez is one of the 67 municipalities in the state of Chihuahua located in Northern Mexico.
Crowned Heads National Sales Manager, Miguel Schoedel appeared on Prime Time's Virtual Trade Show 2020 to discuss the releases. He also discussed ACE Prime's releases which will be covered on a later Spotlight installment.
Product Reports
Photo/Video Credits: Cigar Coop, except where noted