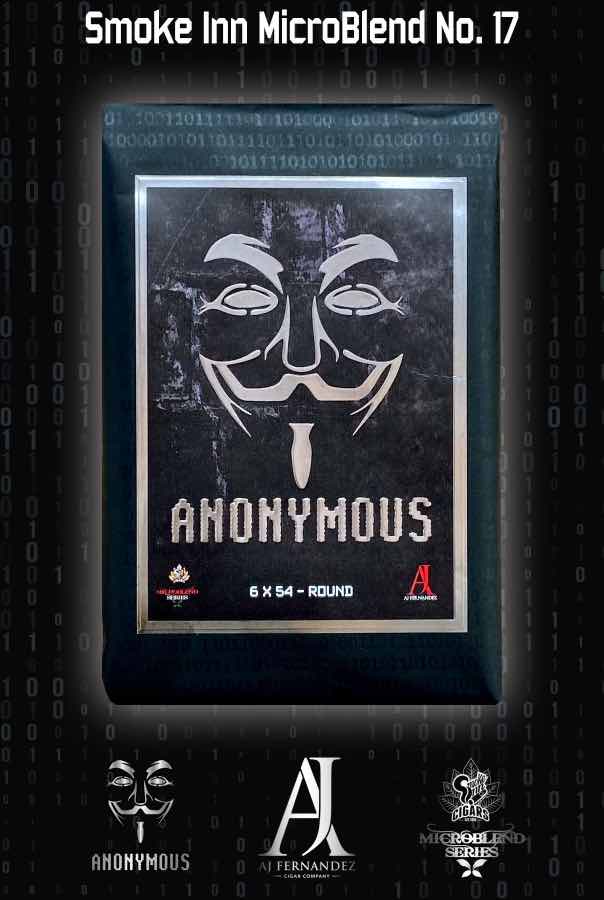 Smoke Inn has announced its next installment of its popular MicroBlend Series will come from AJ Fernandez Cigars. The project is called Anonymous by AJ Fernandez, and it's the first time a MicroBlend features a Cameroon wrapper, and it's also the first MicroBlend to be released in two vitolas.
"I am excited and honored to finally include A.J. Fernández into the fold of our acclaimed MicroBlend Series," commented Abe Dababneh, owner of Smoke Inn Cigars in a press release. "When we approached them with our idea for the blend, we were skeptical of whether they would be willing to try and make this cigar. Next thing we knew, samples were being sent. We were told that after trying the blend, A.J. Commented on how amazing it came out. We feel the same, and hope our fans do as well!"
In addition to the Cameroon wrapper, the blend for Anonymous by AJ Fernandez features a Nicaraguan binder and fillers. The two vitolas are both 6 x 54 figurados – one rounded and one box-pressed. The cigars are presented in ten-count bundles. Pricing for Anonymous by AJ Fernandez is set at $11.00 per cigar or $110.00 per bundle.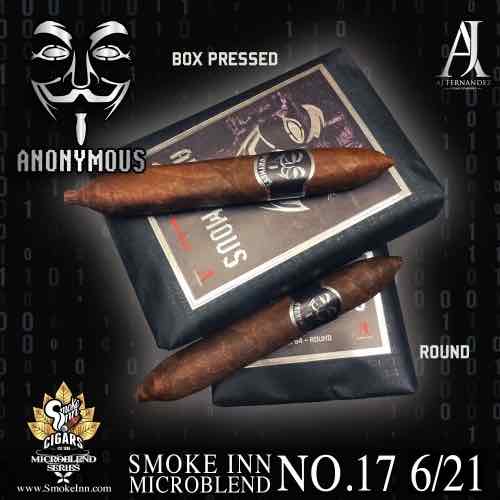 Omar Fernandez, AJF Cigar Co. Director of Operations, notes, "Being asked if A.J. would come up with a cigar for the Smoke Inn MicroBlend Series is one thing, but to have Abe actually make a special request with the blending and size is something else. When Abe and I were discussing the concept, he made some requests based on other cigars that we make. I made the request known to A.J. and he said he would have to try it first. He did, loved it, and now we get to enjoy Abe's brainchild made by A.J. Fernández. That's why I tell everyone that Honest Abe has a new title in 2021: Master Blender. The only problem was that A.J. decided to make a round and a box-pressed version of Anonymous. We couldn't decide which one we preferred, so we decided to release them both! It's an honor to have released the first Cameroon cigar in the MicroBlend Series, following so many great releases dating back over a decade."
A total of 8,000 cigars (400 bundles per size of Anonymous by AJ Fernandez) were produced. The cigars go on sale on June 30th at 3pm Eastern Time on smokeinn.com. This will be followed by a virtual event featuring Abe Dababneh (and the Smoke Inn team) and AJ Fernandez.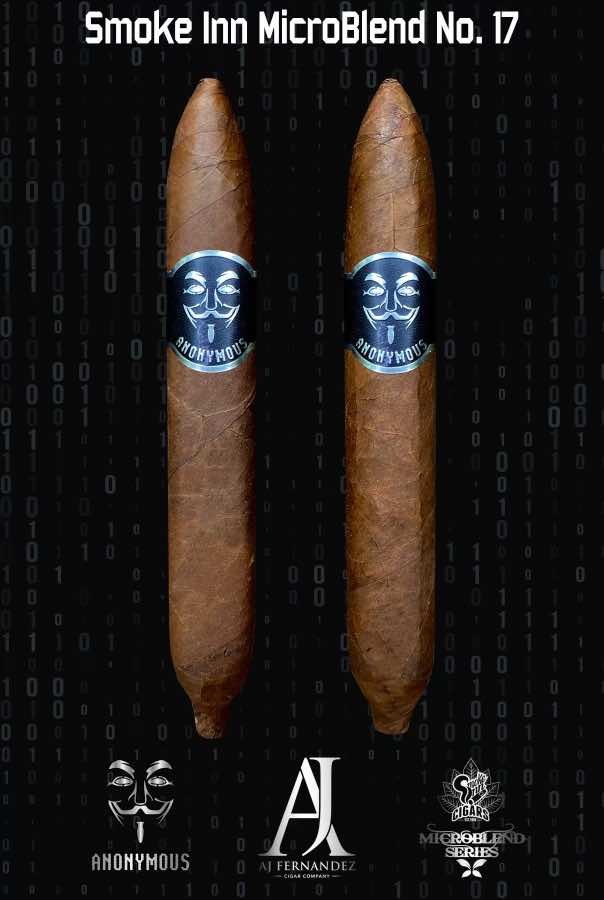 The MicroBlend Series was launched in 2010. Since then, the series has features 17 releases spanning multiple manufactures, with some having multiple releases. For completeness, we list the full Smoke Inn MicroBlend Series releases:
At a glance, here is a look at Anonymous by AJ Fernandez
Blend and Origin
Wrapper: Cameroon
Binder: Nicaragua
Filler: Nicaragua
Country of Origin: Nicaragua
Factory: Tabacalera AJ Fernández Cigars de Nicaragua
Vitolas Offered
Figurado: 6 x 54
Box-Pressed Figurado: 6 x 54
Photo Credits: Supplied by Smoke Inn