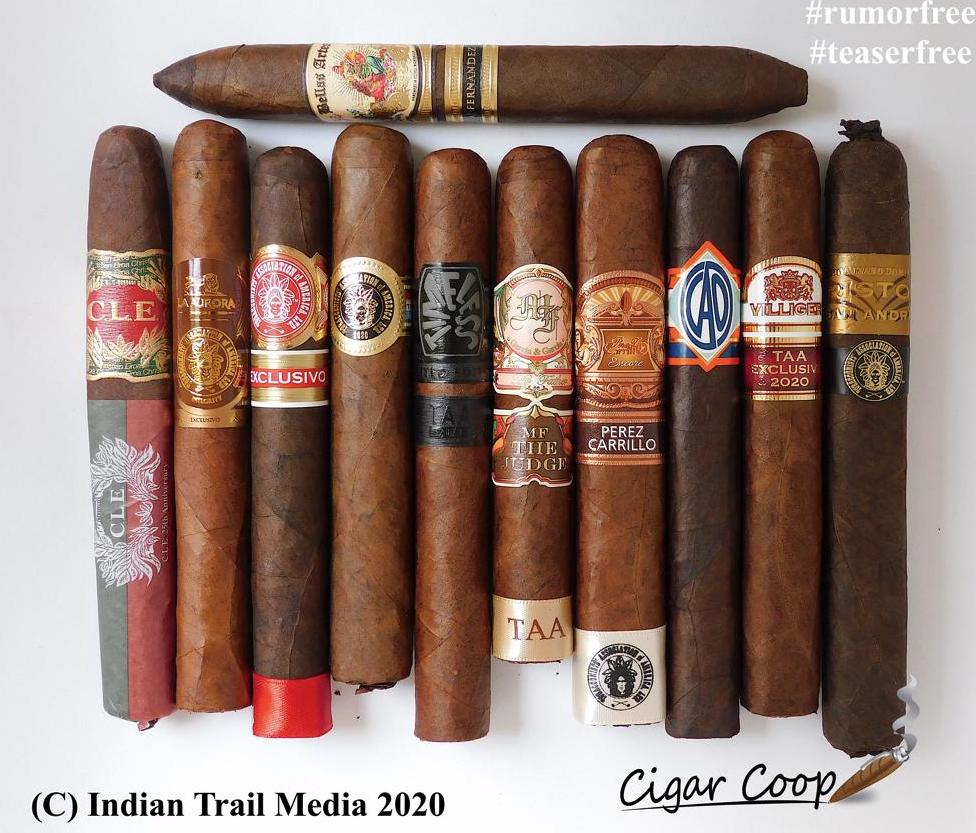 Last month, we completed our assessments of the new installments of the 2020 Tobacconist Association of America (TAA) Exclusive Series. The average score was 88.73.
The following is a list of the 11 cigars that were new and released as a part of the 2020 TAA Exclusive Series. Brick House Ciento por Ciento by J.C. Newman Cigar Company was also a part of the 2020 series, but since it was originally released in the 2019 TAA Exclusive Series, it was excluded. The dates listed are the dates of the assessment

The average of 88.73 was significantly down from our overall average score of 89.45 for cigars assessed in 2020.  Only three cigars achieved the Cigar Coop Standard of Excellence – a designation awarded when a 90 point score is achieved.