The Prime Time Awards are voted on by members of the Cigar Coop team. The awards look at the impact on the cigar industry. Today, we unveil our choice for 2021 Small/Medium Factory of the Year. This award factors things such as innovation, continued quality, and impact to the industry.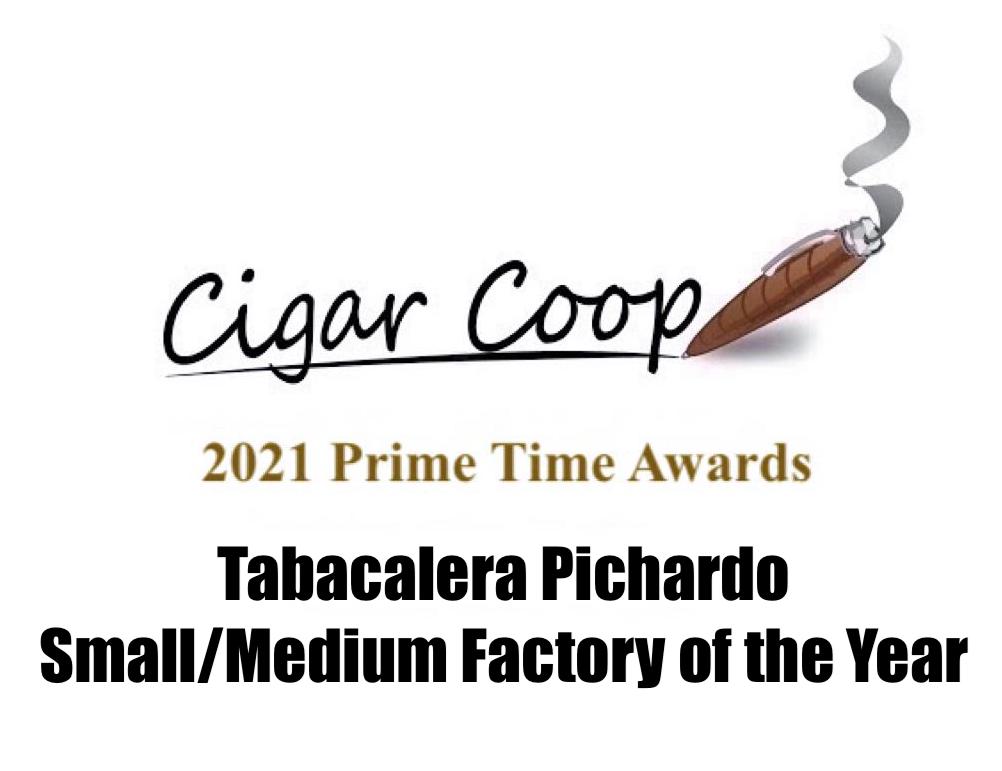 Tabacalera Pichardo, the factory co-owned by Don Eradio Pichardo and Luciano Meirelles in Estelí, Nicaragua, is the winner of the 2021 Small/Medium Factory of the Year Award. It is the first time the factory has captured this Prime Time Award.
Tabacalera Pichardo came on to the scene in 2018 when it released a cigar known as Juarez for Crowned Heads. The following year, the factory unveiled its own brands under ACE Prime. 2020 saw Crowned Heads and ACE Prime form a strategic alliance. As a part of that alliance, Crowned Heads would leverage Tabacalera Pichardo for its production. Meanwhile, the factory continued to produce cigars for ACE Prime and other clientele.
2021 was a stellar year innovation-wise for the factory. The factory would roll out several cigars for ACE Prime including Fiat Lux, The Sergeant, Pichard Clasico Natural, and expand production of the Luciano The Dreamer line into regular production. Meanwhile Crowned Heads saw several releases from the factory, most notably CHC Serie E,  Le Pâtissier , The Lost Angel, and line extensions to the popular Mil Días line. The company has also taken on new brands and have worked to mentor them, most notably ATL Cigars' Magic. In particular, The Sergeant and Le Pâtissier were offered as Premium Cigar Association (PCA) exclusives while The Lost Angel was made available to the Tobacconist Association of America (TAA).
We also noted the consistency and quality of releases from the factory throughout 2021.
Tabacalera Pichardo appeared on all five ballots of the panel receiving 20 of a maximum of 25 points.
For more details on our selection process, click here.
The full vote results appear here.
Complete List Winners (Previously Awarded as Small Factory of the Year until 2019)
2014 Fabrica de Tobacos Nica Sueño S.A. (Estelí, Nicaragua)
2015 La Zona S.A. (Estelí, Nicaragua)
2016 La Zona S.A.(Estelí, Nicaragua)
2017 La Zona S.A. (Estelí, Nicaragua)
2018 Tabacalera La Alianza S.A. (Santiago, Dominican Republic)
2019 Fabrica Oveja Negra (Estelí, Nicaragua)
2020 Fabrica Oveja Negra (Estelí, Nicaragua)
2021 Tabacalera Pichardo (Estelí, Nicaragua)