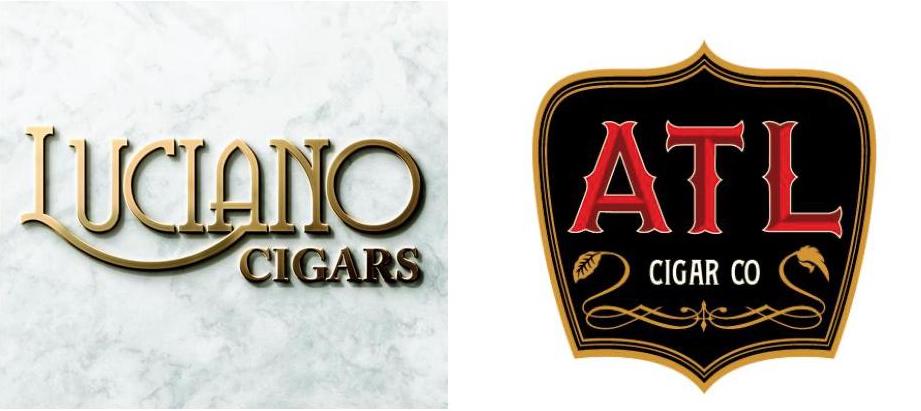 Today Luciano Cigars announced it has launched its U.S. distribution. The company has a warehouse in West Palm Beach, Florida where it is now directly handling sales and distribution. In addition, Luciano Cigars announced a new strategic distribution partner in ATL Cigar Co.
Under the strategic partnership, the distribution of ATL Cigar products will now be handled by Luciano Cigars. The plan is for ATL Cigar Co to move all production to the Luciano Cigar Factory by the end of the year. ATL Cigar Co also has plans to launch new Luciano-produced cigars in 2023. Finally, ATL Cigar Co will take a minority stake in Luciano Cigars. ATL Cigar Co. has also announced it will stop selling cigars on its website effective December 31, 2022, in order to leverage the nationwide brick-and-mortar network of Luciano Cigars.
ATL Cigar Co. says its ownership status will not change. Leroy Lamar will remain President of ATL Cigars and manage all things related to the ATL brand and marketing. Janelle Lamar will support the back office of Luciano cigars and the integration of ATL Cigar Co products into its distribution network while continuing to manage the marketing of ATL Cigar Co products directly. Peter Gross will remain a partner and minority shareholder in ATL Cigar Co, but now assume the role of Chief Operating Officer of Luciano Cigars.
Meanwhile, Luciano Cigars has formally unveiled what it has been referring to as its "dream team."  This includes:
Peter Gross (Chief Operating Officer)
Ed Trevino (Director of Sales)
Rebecca Meirelles (Chief Marketing Officer)
Kristen Dounoulis (Distribution Manager)
The following products will now directly be available through Luciano Cigars
Pichardo Reserva Familiar
MXS Adrian Gonzalez
ATL Magic
ATL Black
ATL Fyre
ATL Good Trouble
There are also plans to expand the offerings of Maria Lucia (as it will become a core line) and The Sergeant. The company has also indicated it will be rebranding the Pichardo Clasico and Pichardo Reserva Familiar brands due to its split from Eradio Pichardo.
"It's not only a rebranding, but a new era in our company. We are expanding our farming, tobacco processing and manufacturing facilities. I am humbled and grateful to have an incredible 'Dream Team' in place to distribute across the US with in-house reps and broker partnerships," commented Luciano Meirelles, President and CEO of Luciano Cigars.
"As an athlete I have always known that dedication, hard work and talent is the recipe for success. What we are experiencing today is just a consequence of these three exponentiated elements. I can say from the depths of my soul that today is a remarkable day for me and for our company," added Tiago Splitter, Vice President and Co-Founder.
Last month Meirelles announced he was rebranding Ace Prime to Luciano Cigars. At the same time, came word of the end of Ace Prime's strategic partnership with Crowned Heads. With the new distribution center, Crowned Heads is no longer handling distribution of Luciano Cigars.