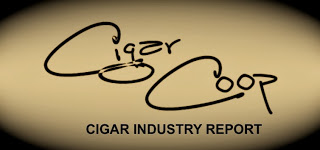 The Cigar Industry Report is a one stop place to catch up on the activity here at Cigar Coop and Stogie Geeks. It is a combination of our news reports, cigar reviews, and assessment updates we do throughout the week. We will also recap what happened on our Stogie Geeks show. Finally, each week we will look back at Cigar Coop history. Look for this report every Saturday morning at 8am Eastern time.

Feature of the Week: Roy MacLaren and Fabian Barrantes depart Villiger North America
The revolving door of key individuals in the cigar industry has continued. This past week Villiger has announced the departure of Roy MacLaren, President of Villiger North America and Fabian Barrantes, Director of Marketing of Villiger North America. No replacements have been named at this time – although it sounds like the marketing for Villiger North America will now be closely managed out of Europe.


News and Previews
AJ Fernandez Cigars: As news exclusively broken on the Stogie Geeks Third Anniversary Show, the company is currently working on a new blend to its New World line in a Connecticut Shade wrapper.
Davidoff: We took a look into the highly anticipated Davidoff Oro Blanco cigar.
Debonaire Cigars: Owner Phil Zanghi has indicated he has gotten the license back to use the Indian Tabac trademark. He is planning on launching a new line of ultra-premium boutique cigars for Indian Motorcycles.
Illusione: It was a big week for Dion Giolito's company. First was the announcement that Illusione would be the ninth installment of the Smoke Inn MicroBlend Series, the Illusione PACTUM. This was followed up by details of the Illusione Singulare EL 2014 Annunaki.
Legacy Brands: Victor Vitale has said the Tortuga 215 Connecticut is scheduled to be released this January.
Tierra Volcan: The company announced it is moving its factory into a larger facility called Casa Favilli
Viaje: The company has announced its Thanksgiving seasonal releases – the Viaje Stuffed Turkey 2014 and Farmer Bill Hatchet.
Warped Cigars: The list of retailers for the new Don Reynaldo has been announced.
Legislative News
FDA: No new co-sponsors have signed on to HR792. The total remains at 165 co-sponsors (166 total sponsors)
Massachusetts: Westminster, Massachusetts held a public hearing that could make it the first municipality in the county to ban tobacco sales. The public hearing was shut down after vocal opposition by the crowd.
Nebraska: The State Supreme Court won't reconsider elimination of smoking-ban exemption for cigar bars. Glynn Loope Executive Director of Cigar Rights of America told Stogie Geeks an option to fight this will be pursued through the Nebraska legislature next year.
Stogie Geeks Three Year Anniversary Show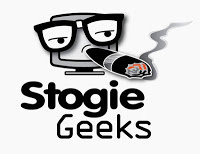 This week was our 3 year Anniversary show in support of Cigar Rights. We will post the video and audio over the next week and recap on our next Industry Report. Thanks to our special guests. Please join our cause and commit to join Cigar Rights of America or renew your membership for year.
Paul Joyal, Ocean State Cigars
Robbie Streitz, AJ Fernandez Cigars
Phil Zanghi, Debonaire Cigars
Todd LoScola, Havana Cigar Club
Glynn Loope, Executive Director of Cigar Rights of America
Nicholas Melillo, Melillo International
Seth Geise, Seth's Humidor
Logan Lawler, Cigar Federation
Victor Vitale, Legacy Brands
Jana Mooney, The Humidor
Rafael Nodal, Boutique Blends Cigars
On this date November 15th…