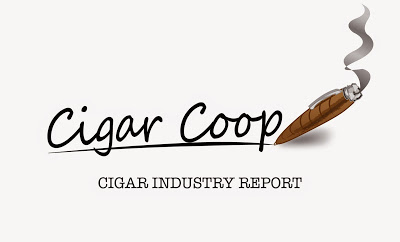 The Cigar Industry Report is a one stop place to catch up on the activity here at Cigar Coop and Stogie Geeks. It is a combination of our news reports, cigar reviews, and assessment updates we do throughout the week. We will also recap what happened on our Stogie Geeks show. Finally, each week we will look back at Cigar Coop history. Look for this report every Saturday morning at 8am Eastern time.

Cigar Industry Report: Volume 4, Number 46 (Edition 143 10/10/15)
Feature of the Week: Monte Pascoal Cigars Return to U.S.
After losing its distributorship, Monte Pascoal, the popular Brazilian cigar began to fade in the U.S. marketplace. However, the company has a new distributor and will be making a push in the U.S.  Plus there are some packaging changes. We got the details here.
News and Previews 
Senate Bill S. 441: S. 441 is the Senate Bill to gain an exemption from the FDA on premium cigars.  This week, Senator John Bozeman [R-Arkansas] became a co-sponsor – bringing the. total sponsor count remains to 18.
House Bill HR 662: H.R. 662 is House Bill to gain an exemption from the FDA on premium cigars.  This week, one new co-sponsor signed on – Rep Corrine Brown [R-Florida]. The total number of sponsor is now at 141.
House Bill 2058:  H.R. 2058 is the House Bill to change the effective date for cigars subject to FDA regulation from 2007 to 21 months following any proposed regulations are put into effect. This week, no new co-sponsors signed on.  The total number of sponsors remains at 27.
Federal: Ten U.S. Senators introduced S. 2100 to raise the Smoking Age to 21. Rep. Diana DeGette [D-Colorado] has introduced the companion House Bill, H.R.3556 that proposes the same legislation.
Wyoming: The State Joint Revenue Committee is discussing sponsoring a bill to raise the Wyoming State Tobacco Tax.
Assessments
Agile Cigar Reviews
Stogie Geeks
Stogie Geeks News
On this past week's Stogie Geeks News we discuss three offerings coming from Camacho and the Board of the Bold as well as the new Matilde Oscura that has hit the shelves.
On this date October 10th…