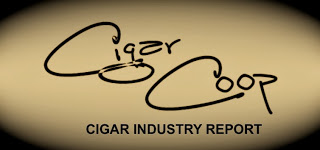 The Cigar Industry Report is a one stop place to catch up on the activity here at Cigar Coop and Stogie Geeks. It is a combination of our news reports, cigar reviews, and assessment updates we do throughout the week. We will also recap what happened on our Stogie Geeks show. Finally, each week we will look back at Cigar Coop history. Look for this report every Saturday morning at 8am Eastern time.


Feature of the Week: Collaborations
This week seemed to be a theme of collaborations we covered in the cigar industry. We first learned about Drew Estate's plans to make a commemorative cigar for Cigar Dojo with the Undercrown Dogma. We then took a look at the Quesada's Trelos Psaria – a project done with Charlie Moore, the Mad Fisherman. Finally, CLE Cigars founder Christian Eiroa and Edgar Hoill (of CLE brand Edgar Hoill Cigars) announced a two cigar retail exclusive for Tobacco Haven in New Hampshire.
News and Previews.
7-20-4 Cigars: The company has decided to discontinue K.A. Kendall's Spider after abandoning a lawsuit battle.
American Boutique Cigar Manufacturers Association: According to Emilio Cigars' blog, the following companies are were added (this past week) as being on-board for the inception of this group: Nadi Cigars, Dante Cigars, Rebellious Cigars, Veritas Cigars, and Jaxsin Cigars
Black Label Trading Company: Announced their seventh small batch line – Black Label Trading Company Morphine.
Blessed Leaf: We previewed the cigar ministry's first cigar, the Blessed Leaf Kairos.
Cigar Media Association: Announced Cigar Vixen as its 11th member.
CLE Cigars: Leroy vs. The Dark Master, a two cigar collaboration by Christian Eiroa and Edgar Hoill will be offered as a retail exclusive to Tobacco Haven in New Hampshire.
DeSiena Cigars: We previewed this new company as well their first product – the DeSiena 312.
Drew Estate: The company announced a new limited edition Undercrown Dogma as a commemorative cigar to Cigar Dojo sold exclusively through Smoke Inn.
Emilio Cigars: Keeping Your Man Card broke news that a lancero will be added to the Draig Cayuquero.
Guayacan Cigars: Announced plans for a third line, and first limited edition line called Cigar Sabor de Esteli.
La Flor Dominicana: The LFD N.A.S., a cheroot offering will be offered as an early exclusive to Pipe & Pint in Greensboro, NC
Ortega Premium Cigars: Eddie Ortega was a guest on the 3/22/14 edition of Kiss My Ash Radio and said the new Serie D Black will be released in three sizes (he mentioned a belicoso and robusto). The cigar will be a rounded vitola that Ortega described as "medium to full". It will be packaged in 20 count boxes and is he is hoping for a June release.
Quesada Cigars: We previewed the soon to be released Quesada Trelos Psaria -a collaboration with Charlie Moore, aka The Mad Fisherman
RoMa Craft Tobac: Company President Skip Martin announced a limited Panetela Series is coming across all of his lines called El Catador de las Panetelas.
Tatuaje Cigars: W. Curtis Draper announced that Tatuaje will be producing a cigar for the store's 127th anniversary – the WCD 127 Tatuaje Limited Edition.
Legislative News
Assessment Update
Stogie Geeks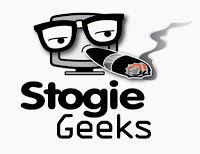 This week's show was pre-empted. Next week our guest is none other than Jose Blanco. The plan is for the entire team to be in the Stogie Geeks Studio in Rhode Island when Blanco calls in.