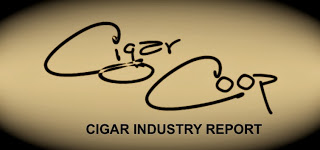 The Cigar Industry Report is a one stop place to catch up on the activity here at Cigar Coop and Stogie Geeks. It is a combination of our news reports, cigar reviews, and assessment updates we do throughout the week. We will also recap what happened on our Stogie Geeks show. Finally, each week we will look back at Cigar Coop history. Look for this report every Saturday morning at 8am Eastern time.

Feature of the Week: Las Cumbres Tabaco Announces Senorial 65th Anniversary

Earlier this week, Las Cumbres Tabaco, the company owned by industry icon Jose Blanco announced its second release under the Senorial line. This will be a limited edition perfecto known as the Senorial 65th Anniversary. We have the details here.
News and Previews
Cigar Dojo: The social media site has announced aLoyalty and Rewards program.
E.P. Carrillo: A third installment of Federal Cigar's exclusive Medalla Series will be released by the company, the E.P. Carrillo Noche D'Oro .
Emilio Cigars: The company has finally released the long waited Emilio Mia Dora.
Hammer + Sickle: The company is releasing a limited production line extension to its Berlin Wall Series known as the Berlin Wall Celebration Corona.
La Palina Cigars: Named Bob Moreno as Vice President of Sales. Moreno has left E.P. Carrillo where he served as Vice President of Sales and Marketing.
Nat Sherman: The company has announced a shop exclusive to its New York City Townhouse retail shop called the Nat Sherman Panamericana.
Quesada Cigars: The company is releasing a sampler pack of 5 4 x 50 vitolas known as the Quesada Winter Pack. Included new sizes of the Quesada 40th Anniversary, Heisenberg, and Tributo as well as the Quesada Oktoberfest Kurz and Espnana.
Warped Cigars: The company has announced a new limited production line out of El Titan de Bronze called the Warped Cigars Don Reynaldo.
Legislative News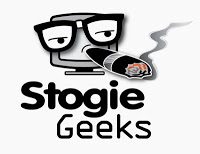 On this date November 1st…