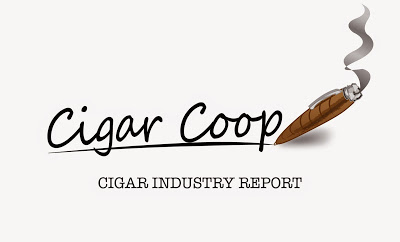 The Cigar Industry Report is a one stop place to catch up on the activity here at Cigar Coop and Stogie Geeks. It is a combination of our news reports, cigar reviews, and assessment updates we do throughout the week. We will also recap what happened on our Stogie Geeks show.  Finally, each week we will look back at Cigar Coop history. Look for this report every Saturday morning at 8am Eastern time.
Cigar Industry Report: Volume 4, Number 27 (Edition 124   5/30/15)
Our New Platform
This week, we migrated Cigar Coop to a new platform and our very own servers.  This was an enormous effort, but one that was necessary to sustain our growth.  Overall it was successful. Please be patient as we still have some kinks to iron out and there are some broken links  We are working diligently to fix these glitches.  We hope you enjoy the new design and power it brings.
Feature of the Week:  Alec Bradley Sanctum Coming in June
It was at the 2014 IPCPR Trade Show where Alec Bradley showcased a cigar called the Alec Bradley Sanctum. Except for packaging, there wasn't much more in the way of details. What we did know is that Sanctum wasn't a cigar we would see until 2015.  The time has come as Alec Bradley will release this cigar next month.  It is a multi-national blend that includes some Colombian and Costa Rican tobacco.  It will also be released in four sizes including the 8 1/2 x 60 "Double Gordo" that was shown off at the Trade Show.
Southern Cigar Festival
Cigar Coop and Stogie Geeks are proud to partner with the Southern Cigar Festival. The event is being held on June 6 at the Verizon Wireless Amphitheatre at Encore Park in Alpharetta, Georgia. This past week, we took a final look at some of the manufacturers making up this great event.
Tickets are available through Ticketmaster via the event website, Cutters Cigar Emporium, and the Amphitheatre box office. Those purchasing tickets in person at Cutters Cigars will get a free cigar with their ticket purchase.
We now have word that the VIP Platinum Tickets are sold out.

News and Previews
Federal: No new co-sponsors signed on Senate Bill (S. 441) – the total sponsor count is at 17. No new co-sponsors were added to House Bill (HR 662) – the count remains at 110. No new co-sponsors were added for H.R. 2058  (to change the effective date for cigars subject to FDA regulation from 2007 to 21 months following any proposed regulations are put into effect) the total remains at 13 sponsors.