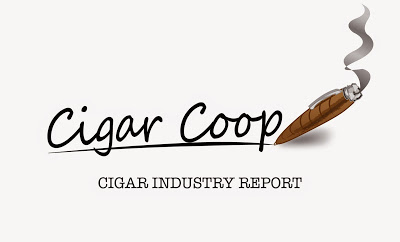 The Cigar Industry Report is a one stop place to catch up on the activity here at Cigar Coop and Stogie Geeks. It is a combination of our news reports, cigar reviews, and assessment updates we do throughout the week. We will also recap what happened on our Stogie Geeks show. Finally, each week we will look back at Cigar Coop history. Look for this report every Saturday morning at 8am Eastern time.

Cigar Industry Report: Volume 4, Number 42 (Edition 139 9/12/15)
Feature of the Week: L'Atelier to Release Special Edition M.A.M. to Southeast
This was one of the quietest weeks in recent memory in the cigar industry, but there was one somewhat big story out of L'Atelier. A box-press version of L'Atelier Imports signature core line blend is heading to 20 retailers in the Southeast. This new cigar dubbed the L'Atelier Special Edition MAM is expected to hit shelves in late October or early November.
News and Previews 
ACME Cigar Company: We got some insights into the company's first limited edition, the ACME Limitada.
Primer Mundo Cigars: There will be a second release of Larceny – this time in a lancero format. However, unlike the first release, the Larceny Lancero is being marketed by Primer Mundo alone.
Senate Bill S. 441: S. 441 is the Senate Bill to gain an exemption from the FDA on premium cigars.  This week, no new co-sponsors signed on. The total sponsor remains at 17.
House Bill HR 662: H.R. 662 is House Bill to gain an exemption from the FDA on premium cigars.  This week, two new co-sponsors signed on – Rep kurt schrader [R-Oregon] and Rep Mark Walker [R-North Carolina].  The total number of sponsor is now at 134.
House Bill 2058:  H.R. 2058 is the House Bill to change the effective date for cigars subject to FDA regulation from 2007 to 21 months following any proposed regulations are put into effect. TThis week, no new co-sponsors signed on.  The total number of sponsors remains at 27.
Assessments
Agile Cigar Reviews
Stogie Geeks
Stogie Geeks News
Our September 4th Edition included stories on an update on Steve Saka's Sobremesa, information about Guayacan Cigars departing House of Emilio, and the Avo Quartet 2015.
Our September 11th Edition includes stories on the announcement of the L'Atelier M.A.M., some thoughts on John Drew Brands, and the launch of Indian Motorcycle Ultra Premium Cigars.
On this date September 12th…