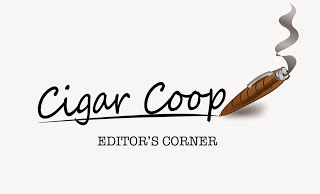 Last September and October, the cigar world was rocked by three cigar companies being acquired.  First up, on September 11th, General Cigar Company announced it was acquiring the brands of Torano Family Cigars.  Leccia Tobacco was a company distributed by Torano and soon many wondered of the fate of this company. Less than a week later, on September 17th, it was announced that General was also acquiring the Leccia Tobacco brands and that company owner Sam Leccia would be joining the company.  Finally on October 20, 2014, Swisher International announced it was acquiring Drew Estate Tobacco Company – lock, stock, and barrel.
Since we are just past one year on the Torano and Leccia acquisitions and coming up on one year, on the Drew Estate acquisitions, we look back and see where things stand a year later.
Torano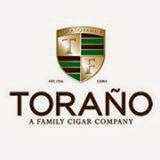 The past twelve months have been very quiet.  The brand has quietly been integrated into the General Cigar Company portfolio, but there hasn't been a lot of fanfare around things.  The long awaited Charlie Torano Capitva cigar quietly got released.  The brand did have a presence at the 2015 IPCPR Trade Show as a part of the General Cigar Company booth, but even that seemed low key. The only new announcement were two line extensions and new twenty count packaging to the Torano Brick line.
2016 might be a very different year.  It will be the centennial anniversary of the Torano brand. When General acquired Torano, Dan Carr (company President) noted that he looked "forward to working with Charlie (Torano) on plans to celebrate the upcoming centennial and to carry forward his vision, passion and innovation that is synonymous with the Torano name while also leveraging our resources to bring an even greater excitement and reach to our trade partners and consumers."  Based on this I would expect a big push on Torano.
As for Charlie Torano (who did not join General Cigar), he has maintained a very low profile since the acquisition.  Meanwhile Miguel Schoedel (Torano National Sales Manager) and Jack Torano (Marketing Manager) are at Duran Cigars while Carlos Llaca Torano is a Gurkha Cigars.
Leccia Tobacco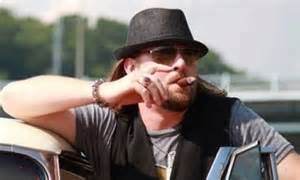 Leccia Tobacco has been a little more active since the acquisition. In addition his brands joining the company, Leccia has come on-board as a Cigar Blend and Tobacco Specialist. It was also noted that Leccia would be playing a role with the Foundry Tobacco Company subsidiary.
Leccia Tobacco pretty much has become its own brand in the General Cigar portfolio. In fact that is how it was positioned at the 2015 IPCPR Trade Show. There was a new line launched at the trade show – an extension to Luchador called Luchador El Gringo.
Leccia has also hit the road – doing many events with Michael Giannini and Rick Rodriguez. The trio is providing General Cigar three strong faces to represent the company. As for Foundry, up until this point, Leccia's involvement has been low key.
Drew Estate
It was a big story last year when it was acquired.  And while many may not realize it, it has been a bigger story this year.  Tobacco giant Swisher International's acquisition of one of the largest premium cigar companies in the world, Drew Estate sent shock waves throughout the industry. Unlike Torano and Leccia, Swisher was acquiring more than the brands, it was a total company acquisition.  The big question is – would things remain the same?  The answer is so far – yes.  As a result, that is why this is the bigger story this year.
We noted it at the 2015 IPCPR Trade Show.  1) The booth was business as usual by Drew Estate standards; 2) The word "Swisher" never came up during my visit there.  Lots of new products were there.  Outside of IPCPR, the company has kept busy with several small batch projects -whether for retailers or regional releases.
Back when I analyzed the acquisition of Drew Estate by Swisher, I felt that there first year of an acquisition usually is business as usual, but it's the second year where things really start to change. However, change is a natural product of any evolution, so that should not be considered a negative either. This year's booth is a product of that first year, so next year will be very interesting to say the least. However, if 2015 is an indicator, this does not appear to be a case where Drew Estate is going to lose its culture and identity any time soon.