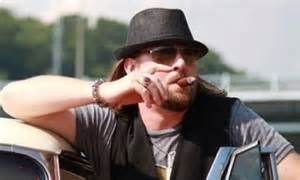 Sam Leccia has announced he has ended his relationship with General Cigar Company. Leccia commented on his Facebook page that he is leaving General Cigar Company and taking the distribution of his brands with him. The following announcement was made on Leccia's personal Facebook page:
"General Cigar Co will no longer be the distributor for Leccia Tobacco. After a year, it just wasn't a good fit. I appreciate my time with the folks at General Cigar, but this is truly best for the Leccia Tobacco brand.

"Things really shouldn't change all that much for Leccia Tobacco. The cigar brands have always been made at the same factories since day 1, and that will continue.

"I have always maintained 100% ownership of the Leccia Tobacco brands and trademarks so the only real changes is how the cigars will be delivered to the retailer.

"Once again, thanks to The General Cigar team for their efforts in selling the Leccia Tobacco brands in 2015, I wish them all continued success.

"I have big plans for 2016 with some incredible new projects in store. I am looking forward to bringing them to a humidor near you!"
The announcement comes as a surprise of many, considering how Leccia joining General Cigar was positioned.
Back on Septermber 11 2014, it was announced that General Cigar Company would be acquiring the brands of Torano Family Cigars. At the time, Torano was distributing Leccia Tobacco, the company started by Leccia back in 2013. Less than a week later on September 17th, a press release from General Cigar made the following announcement.
"General Cigar Company is excited to announce today they have hired Sam Leccia as "Cigar and Blend Specialist." General Cigar has also acquired the Leccia Tobacco Company cigar brands, as part of the Foundry Tobacco Company, and will market and distribute the Black, White and Luchador lines, effective today."
Back when this announcement was made, it was widely assumed that General had acquired the Leccia Tobacco brands and Leccia went to work for them.  However, this past December in an interview on Cigar Chat, Leccia stated that this was not the case and he still owned Leccia Tobacco. He stated the following during that interview.
"Contrary to what you may have read. I actually didn't sell my brand. I own it 100% percent…I have not given out a single fraction of a percent of Leccia Tobacco. I'm the owner. General Cigar licenses it from me. They sell it. They distribute it. I'm also fortunate that I get to be an employee of General."
While it was announced Leccia Tobacco would be a part of the Foundry Tobacco brand, that never materialized. Leccia Tobacco remained a brand on itself throughout Leccia's tenure at General. The relationship with General produced a single new line in the Leccia Tobacco portfolio – Luchador El Gringo.
In terms of a distributor going forward for Leccia Tobacco, Leccia did comment on his Facebook page he would announce at a future time.
Leccia was best known for being a brand ambassador the Cain and Nub brands of Oliva Cigar Company.  Leccia left Oliva in 2010 and had planned to launch his own company called Sam Leccia Cigar Company. However, Leccia was blocked from launching this company due to a non-compete clause from his contract with Oliva. After having to sit on the sidelines for almost two years, an agreement was reached that would allow Leccia to return to the cigar business.  In 2013, he would launch Leccia Tobacco and Torano Family Cigars would be his distributor.
At press time, General Cigar Company has not issued a statement yet on this announcement.
Sam Leccia Timeline
11/2010 Leccia Departs Oliva Cigar
5/2011 Leccia Forms Sam Leccia Cigar Company
6/2011 Leccia Announces Distribution Agreement with Torano Family Cigars
6/2011 Oliva Cigar Company files injunction against Leccia
4/2013 Leccia Tobacco Announced along with Black and White Blends
5/2014 Leccia Luchador Becomes Leccia Tobacco's Third Release
9/2014 Sam Leccia Joins General Tobacco
6/2015 Luchador El Gringo Announced as First Project with General
1/2016 Sam Leccia Announces Departure from General