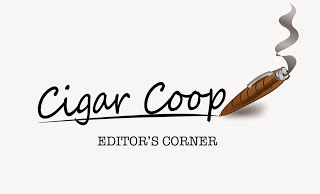 When it's January in the cigar industry, it's a time of the year when cigar companies start to lay out their strategies for the the calendar year. While there always seems to be a shop exclusive these days to report on, we have seen some big stories kick off the 2016 calendar year. In fact, many of these could easily qualify for our "Top 12" list at the end of 2016. I thought it was worth recapping them this month.
Drew Estate to Distribute Debonaire House Products
Debonaire House, the company co-founded by Phil Zanghi has entered into an agreement withDrew Estate to distribute its Debonaire and Indian Motorcycle brands.
Analysis
This is a win-win for both companies. For Debonaire, the company will able to leverage Drew Estate's sales force and logistics capabilities. For Drew Estate, they add two additional Dominican based lines into its sales portfolio (joining Balmoral).
Perhaps the most interesting thing will be Indian Motorcycle Cigars, the brand under Debonaire being done in conjunction with Polaris. This was one of the most unique cross-branding projects the cigar industry has seen in sometime. The power of the Drew Estate machine, could easily bring Indian Motorcycle Cigars into the forefront making it "the next big thing".
House of Emilio Rebrands as Boutiques United
LJ Zucca, the company owned by Scott Zucca and founder of Emilio Cigars announced its House of Emilio distribution arm will now be known as Boutiques United. While there is now a new name, the company keeps its sales force and logistics in tact. Boutiques United will continue to distribute cigars for 1502, Nomad, Ezra Zion, and Emilio.
Analysis
Over the past year, House of Emilio had streamlined from distributing nine different companies down to four. In addition, Gary Griffith, who was the brand developer of Emilio Cigars and for a while oversaw distribution in House of Emilio had departed. With Griffith no longer there, there was an opportunity to move beyond the Gary Griffith era. The new name is more indicative of what Boutiques United is all about – namely four independent companies coming together and sharing logistics and a sales force.
Julio and Justo Eiroa Launch JRE Tobacco
Christian Eiroa of CLE Cigar Company announced that the Aladino, Tatascan, and Rancho Luna lines  have moved to a new company owned by his father Julio, and brother Justo called JRE Tobacco. These three lines were created by Julio Eiroa. JRE Tobacco will be completely separate from CLE and have its own sales and marketing force.
Analysis
One has to wonder if the plan all along was for CLE to bring these products to market and then eventually launch JRE. The rationale for such a move allowed these products to be grandfathered from potential regulation (assuming the proposed grandfather date for FDA regulation moves from 2007) as JRE got off the ground. Regardless of the rationale, this is another arm for the Eiroa legacy to continue. The new company will put a focus on the Julio Eiroa lines without getting lost in the larger CLE portfolio.
Palombo and Van Olden Depart Altadis / Imperial Tobacco
Larry Palombo, Vice President of Tobacco at Altadis USA, and Nick Van Olden, who was a Senior Vice President of Tobacco at Altadis both recently have moved on to new companies. Both were involved with tobacco procurement under the Imperial Tobacco umbrella. Palombo has moved on to NACSA where he will be overseeing bringing some brands owned by that factory to market. Van Olden will take on a similar role at Swisher International for its Drew Estate Tobacco subsidiary.
Analysis
For Palombo, he takes on more a new role and has an opportunity to be more of a brand owner.  One can say that Van Olden fills a void that Drew Estate had ever since Steve Saka and Nick Melillo departed. The bigger question is what is going on at Imperial Tobacco as two big names who were involved with procuring tobacco have left.
Ricky Somoza Named U.S. Director of Operations at A.J. Fernandez Cigars
A.J. Fernandez Cigars has named Enrique "Ricky" Somoza as its new U.S. Director of Operations. Somoza previously served as the production manager at Tabacalera Fernandez in Esteli, Nicaragua. The role was left open when A.J. Fernandez Cigars' managing partner Kris Kachaturian announced his retirement.
Analysis
There is no doubt that Kachaturian's departure has resulted in some reorganization at A.J. Fernandez Cigars. When Kachaturian retired, the company announced it the Fernandez family would assuming more control of its U.S. operations. Somoza has been one of Fernandez's most trusted lieutenants on the ground at Tabaclaera Fernandez in Nicaragua, so this move makes sense to facilitate the transitions going on.
Sam Leccia Leaves Leccia Tobacco
After a 15 plus month stint, Sam Leccia announced that he is leaving General Cigar Company and taking the distribution of his Leccia Tobacco brands with him.
Analysis
Over the past few months, Leccia had started to make it clear that General did not buy Leccia Tobacco, but was licensing and distributing his brands. As a part of the deal, Leccia had agreed to work at General. On the surface, it appears this is an amicable split on both sides (as opposed to the split Leccia had when he was with Oliva). Leccia said "it just wasn't a good fit" and given General's vast portfolio, it is certainly valid that his brands could easily get lost in the shuffle.
One interesting thing not being talked about is whether or not the changes at the executive level at General contributed to this split.  Meanwhile, the question going forward is where does Sam Leccia go from here and who will handle his distribution.
Yargüera H. Upmann Announced
Altadis USA has announced the launch of the Yargüera H. Upmann line. This is the first line by Altadis USA to use its new proprietary Yargüera tobacco.
Analysis
While Altadis lost two heavy hitters on tobacco procurement with the departures of Van Olden and Palombo, they could have an ace in the hole with this proprietary tobacco it has worked on cultivating. Last year, the company announced it was cultivating its proprietary Yargüera tobacco. Between Altadis investing in this project, Davidoff investing in its Honduran operations, and the continued growth in Honduran companies like CLE and Maya Selva; one has to wonder if Honduras could ride a big wave for 2016 and 2017.
Zino Platinum Names Brand Ambassadors
Recently Davidoff has announced it has hired Mike Baca (aka 2ESAE) and Fernando Romero (aka SKI) as brand ambassadors for its Zino brand. Both Baca and Romero come from UR NEW YORK and have worked on projects with Zino in the past such as Zino Platinum Ten and Make of New York projects.
Analysis
Zino has been the edgier, yet very premium brand in the Davidoff portfolio. Things have been quiet with the Zino brand since the release of 2014's Make of Texas. At the same time, changes with the Camacho, Avo, and Winston Churchill lines have put those brands in the forefront.  The hiring of two brand ambassadors will put "boots on the ground" with the Zino brand and I expect this will be the beginning of a larger push for Zino over the next 12 months.