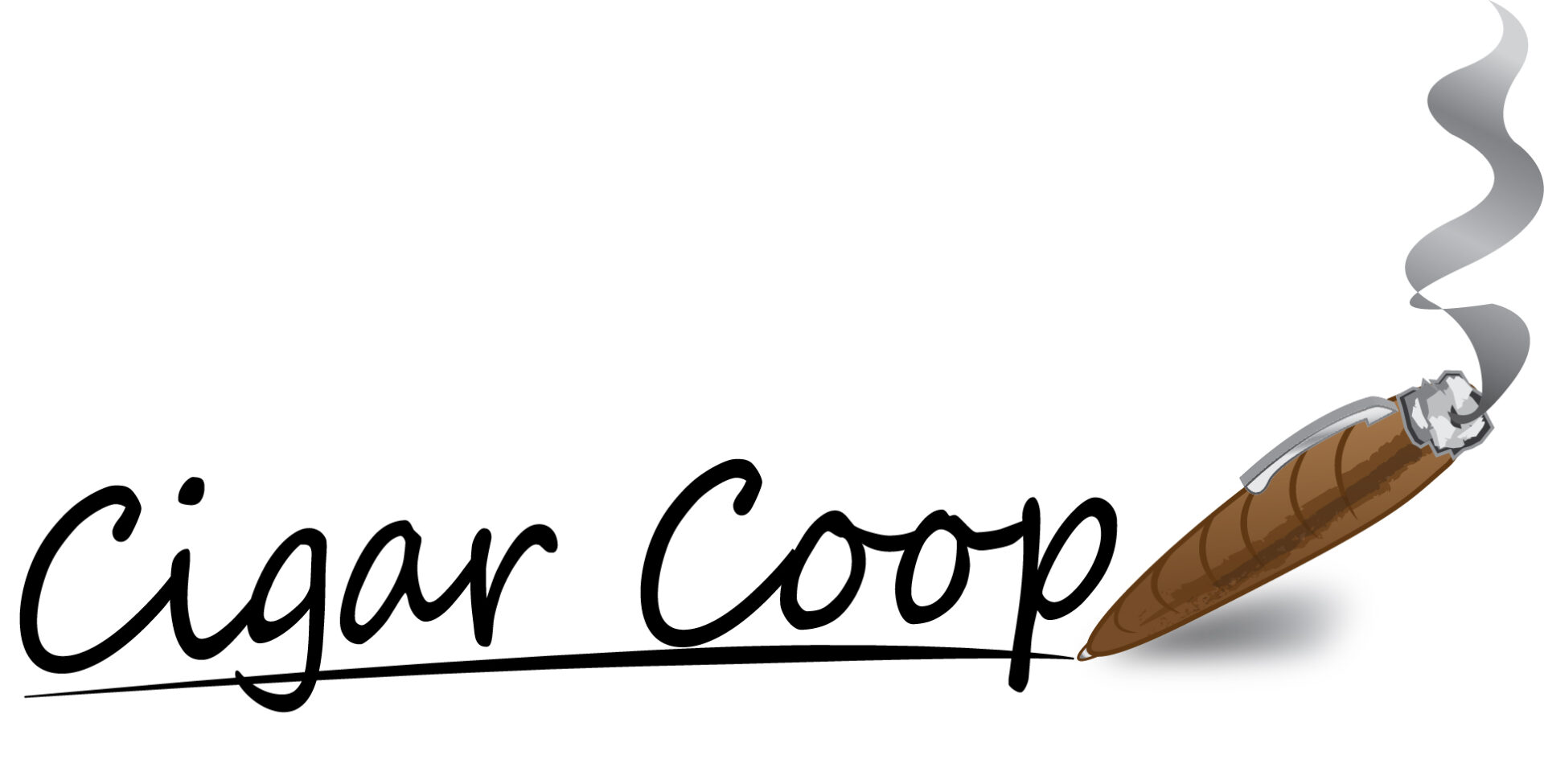 Dateline: July 3rd, 2012
A crazy decision was made to take Cigar Coop to a TRUE 365-day-a-year publication. The idea would be to publish original content every day with "no days off". I would have considered it a success to pull it off for one year straight. But I am happy to report that yesterday marked the completion of Year 5. This would not have been possible without our audience, sponsors, brand owners, friends, and a lot of other help along the way.
We had some challenges. Travel, illness, storms, and two server migrations. In the end, we have never missed a day. Our content was never backdated, we never rinsed and recycled old content, and no copy/paste.
Today we look back at those past five years and select the five biggest stories in the cigar industry that we've covered, not counting the FDA.
5-In Memoriam: The Industry Icons
In the past year, the entire cigar industry mourned the loss of two industry icons, Carlos Fuente, Sr. and Avo Uvezian.
Fuente, Sr. passed away on August 5, 2016 at the age of 81. Known as "Don Carlos", Fuente Sr. combined hard work and forward thinking and grew Arturo Fuente Cigars into one of the largest family-owned cigar companies in the world. He was a man of character who also gave back to the community in many ways – as demonstrated when he and his family launched the Cigar Family Charitable Foundation.
Uvezian passed away at home in Orlando, Florida on March 24th, two days after his 91st birthday. In the 1980s, Uvezian crossed over from the music business and started working with Henke Kelner of Davidoff to make his cigar brand. In 1995, Davidoff would buy up his distribution and Uvezian would move into the role of brand ambassador. As a brand ambassador, Uvezian continued to do events well into his 80's. In 2013, he was involved in a serious car accident, which would eventually slow him down.
These were two men worthy to be called legends. Both were widely respected by their industry peers and cigar enthusiasts, both of whom shared memories of these individuals at the time they passed away.
The industry also lost other significant icons, Don Kiki Berger and Diana Silvius during the past five years.
4-Swisher International Acquires Drew Estate
In October 2014, one of the biggest stories in recent cigar industry history took place as Swisher International acquired Drew Estate Tobacco Company. This was a mega-acquisition in that Drew Estate was one of the largest privately held handmade cigar companies in the world, while Swisher was the largest cigar producer in the world.
This wasn't a case of Swisher simply acquiring the brands of Drew Estate. This was a total takeover – lock, stock, and barrel of Drew Estate by Swisher International. It included not just the brands, but the entire tobacco inventory, Drew Estate's La Gran Fabrica, and all of the company's resources including its people. Drew Estate was set up as a wholly owned subsidiary under the Swisher umbrella.
For Swisher, after several attempts at getting into the premium handmade space, the Drew Estate acquisition pretty much gave them a turnkey operation in this space. For Drew Estate, it would clear the company of its debts and give it an infusion of capital.
It's been a polarizing move and while there have been some changes; from what we have seen, Drew Estate has continued to be Drew Estate.
.
3-AJ Fernandez Goes to the Next Level
Five years ago, AJ Fernandez was by no means small potatoes. He owned plenty of farmland and had moved into a brand new factory in Estelí, Nicaragua. His AJ Fernandez Cigars' had a few successful brands, most notably San Lotano. At the same time, he was producing plenty of cigars for other people, most notably Cigars International. Over the past five years, we have seen his growth go to another level.
In 2014 and 2015, Fernandez would launch his highly successful New World and Enclave brands. In a time when many people were raising prices, Fernandez would go the opposite way and establish dominance in the value-priced market.
2016 would see AJ Fernandez take control of his own distribution – and take on production for many clients such as Tabacalera USA (Altadis), General Cigar Company, Foundation Cigars Company, La Palina Cigars, Boutique Blends, and Espinosa Cigars. Most notably, Fernandez has been involved in re-imaging some of the iconic brands of Tabacalera USA including Montecristo, Romeo y Julieta, and H. Upmann.
Meanwhile, to handle this increased workload, Fernandez acquired a second factory 50 miles north of Estelí.
All of this was done in the face of regulation by the U.S. Food and Drug Administration (FDA). Could you imagine where he would be if there was no FDA challenge?
2-The Rebranding of Camacho
When Davidoff acquired Camacho Cigars in 2008, the first 4 1/2 years were quiet. That would all change in 2013 when Camacho underwent a massive rebranding effort. Led by Dylan Austin, this effort would become one of the most successful in the history of the premium cigar business and firmly plant Camacho on a path of growth for many years to come.
The rebranding revolved around a campaign known as  "Bold Standard".  The brand described this campaign as "the most brazen move in their nearly 50-year history". The rebranding effort introduced a new logo and new packaging to their cigars. Additionally, it consolidated and upgraded some of their existing lines.
This would come with star-power bringing in Mike Ditka for his line of cigars, partnering with Hollywood writer Rob Weiss to launch B.G. Meyer, and until earlier this year, continuing to work with Matt Booth's Room 101 line.
The brand has executed on parent company Davidoff's theme of innovation. This has been seen with the spirits-driven projects such as Camacho American Barrel Aged, Camacho Nicaraguan Barrel Aged, and Cigar Dojo 's Imperial Stout Barrel-Aged.
To handle this growth, the brand moved into a new and larger factory in Honduras.
There was little doubt that Camacho rolled the dice in terms of making changes to their blends and radical changes to their iconic packaging – and the result paid off. The brand has definitely been a major component of Davidoff's success.
1-Cuban Thaw
On February 7, 1962,  the United States Trade Embargo against Cuba placed a ban on almost all Cuban imports, including cigars. After almost 53 years of cigars from Cuba being considered contraband, some changes have been put in place that have eased up the restrictions on imports – including cigars. It's not a lifting of the Embargo, but it's part of the Cuban Thaw – the process of improving diplomatic relations between the countries.
On December 17, 2014, President Obama eased up some of the travel restrictions on Americans going to Cuba. As a part of this directive, it allowed to travellers to bring in $400.00 worth of products from Cuba, including $100.00 in tobacco and alcohol. While it was a small amount, it still represented the first time Cuban cigars could be brought into the U.S. legally in more than half a century.
Almost two years later, further trade restrictions were eased and as a part of that directive, restrictions on bringing back Cuban cigars from any country abroad were lifted. While the Embargo is still in place and Cuban cigars cannot be sold in the U.S. under that law, essentially if a U.S. citizen goes to anther country, he can legally bring back Cuban Cigars.
A little over a month after the restrictions on Cuban cigars were lifted, Cuban dictator Fidel Castro died.
There is some question on the future of the Cuban Thaw as President Trump has rolled back some of the Obama directives. However, at press time the restrictions on bringing back Cuban cigars have not been reimplemented.